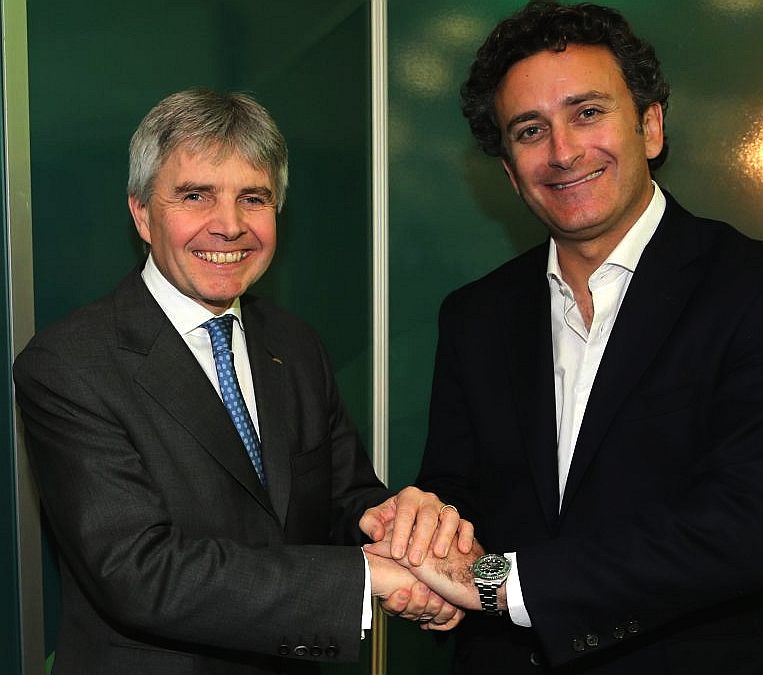 Drayson Racing Technologies LLP (DRT), the pioneering low-carbon motorsport R&D business, was the first to announce (at the Low Carbon Racing Conference) that the Drayson Racing Formula E Team is the first team to have agreed with Formula E Holdings (the promoter) to be officially proposed to the FIA as one of the 10 teams taking part in the Championship starting in 2014.

Alejandro Agag, Chief Executive Officer of FEH, is reported as saying: "Today is a very special day for the FIA Formula E Championship. Announcing Drayson Formula E team as the first of the 10 teams proposed to take part in the competition is a very important step in the creation of the first sustainable global motor sport Championship."

"Having a team like Drayson join our ranks, gives the FIA Formula E a true electric racing DNA, as the British company represents, like no other, the passion for research and technology in the field of green motor sport."

"Lord Drayson is a true pioneer in electric racing, and our championship identifies completely with his goals and his ambitions. We look forward to see the Drayson Formula E Team racing in the heart of great cities around the world, first with the Spark customer car, and then with his own technology, that will contribute to the advance of electric cars in our cities."

Lord Drayson, Team Principal of Drayson Racing is said to have commented: "We are hugely excited about the prospect of competing in the opening season of FIA Formula E. We aim to be one of the front runners from the start, leveraging the knowhow we've built up over the past two years working on electric drivetrains and developing our 200 mph electric Le Mans prototype. We believe that FIA Formula E has very significant commercial potential, it will attract new fans and new sponsors to motorsport and is on track to become the world's leading environmentally sustainable global sporting event."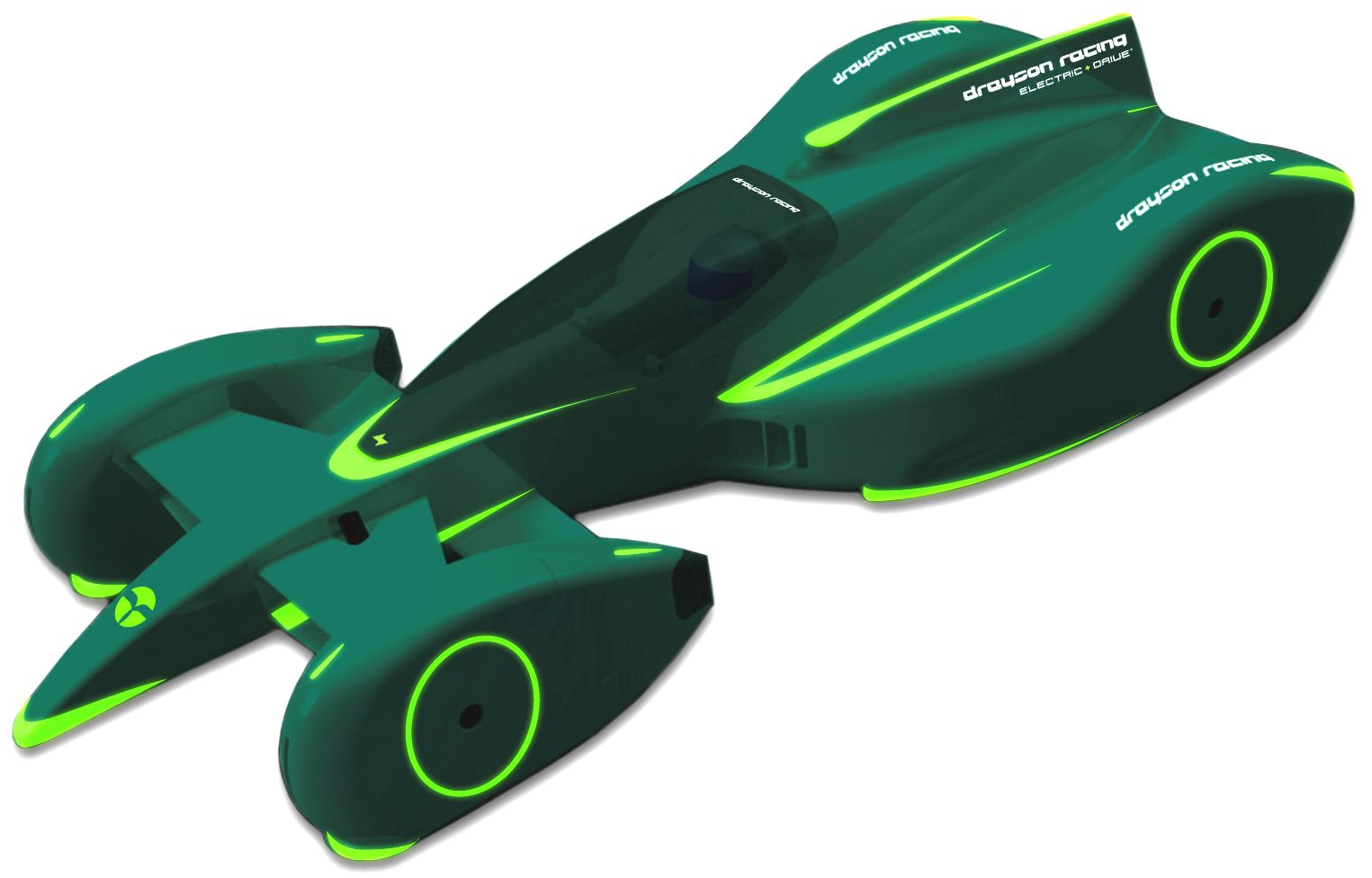 E MOTOR SPORT
On the face of it, the new competition announced by Drayson Racing Technology (DRT) sounds like a dream ticket. Asking MA students from London's Royal College of Art to style a new concept for DRT's Formula E entry next year should certainly produce some racy-looking cars, but let's hope they learn from mistakes of the past. Looking like it will do a thousand miles an hour just isn't enough in a sport where form follows function so closely. We've been here before with the ill-fated Westfield i-RACER, which suffered from dreadful overheating problems due to the wheel covers starving the brakes of cooling air. Styled by RCA graduate Elliott Hawkins, the i-RACER certainly looked the part but simply wasn't up to the intense conditions experienced on the track.

Thankfully, it looks like DRT will avoid the problem of an aesthetically-led design competition by imparting their racing knowledge to participating students. The award will run as part of their curriculum, and will include a series of workshops and lectures led by the Drayson Racing team covering styling trends and themes, aerodynamics, engineering packaging, production engineering and materials. Entrants will also be able to draw inspiration from race car designer Sergio Brinland, who penned an earlier version of the DRT Formula E concept car.

The release is a little ambiguous as to what the actual prize is for this competition. Apparently the winning student will receive a "prize" and will be able to "see their ideas brought to life by the Drayson Racing engineers as part of the future evolution of DRT's pioneering work in electric motorsport." That could mean anything, from a static scale mock up to a fully engineered race car, though I would count on the former.

Lord Drayson was keen to pass on lessons learned with the B12/69EV project, commenting: "The RCA has a global reputation for nurturing world-class talent in vehicle design and is an institution that I admire greatly. This new partnership will see us working closely with the students both to inspire them with our vision to be a world-leader in electric vehicle design and to share with them the insights we have gained from working on the B12/69EV electric racing car. We are keen to use the B12/69EV project to inspire innovation in vehicle design and excite a new generation of design engineers and this award aims to do just that."
www.emotorsportnews.com/team-news/2012/10/drayson design competition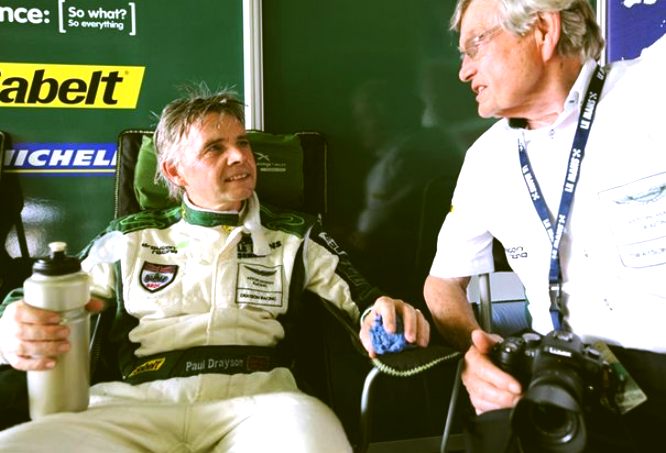 FORMULA E - Formula E is a class of auto racing sanctioned by the Fédération Internationale de l'Automobile (FIA). The "formula", designated in the name, refers to a set of rules with which all participants' cars must comply. Formula E is intended to be the highest class of competition for one-make, single-seat, electrically-powered racing cars. The series was conceived in 2012, with the inaugural championship to be held in 2014. Demonstration events are planned for the second half of 2013.

Former Formula One driver Lucas di Grassi was announced as the series test driver in September 2012. Forty-two cars were ordered in November 2012, with Formula One team McLaren providing the motor, transmission and electronics that all cars will use.

Ten host cities are planning races for the 2014 season; unlike most motorsport categories, Formula E races will be run exclusively on street circuits. Rio de Janeiro and Rome were the first host cities to be announced. FE holdings are currently in talks with London mayor Boris Johnson for a London race event.
http://sports.xin.msn.com/drayson-sign-up-for-all-electric-formula-e-5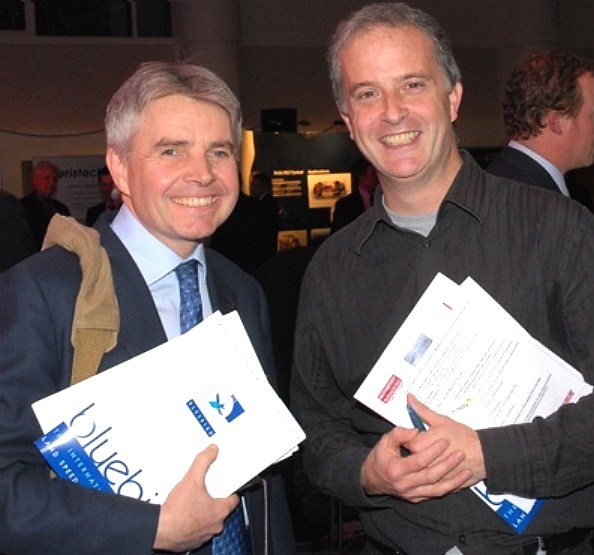 Thursday, 10 January 2013 Ref: Agence France-Presse - Drayson sign up for all-electric Formula E

British outfit Drayson Racing Technologies (DRT) on Wednesday announced that they are the first team to have signed up for the new Formula E world championship in 2014.

The new series will exclusively feature cars fuelled by renewable electric energy and has the full support of motor racing's governing body, the FIA.

"We are hugely excited about the prospect of competing in the opening season of FIA Formula E," said team principal Paul Drayson, a member of Britain's upper chamber of parliament and the former UK Minister of Science and Innovation.

"We aim to be one of the front runners from the start, leveraging the knowhow we've built up over the past two years working on electric drivetrains and developing our 200 mph electric Le Mans prototype.

"We believe that FIA Formula E has very significant commercial potential. It will attract new fans and new sponsors to motorsport and is on track to become the world's leading environmentally sustainable global sporting event."

The inaugural Formula E championship will feature 10 city-centre races, with Rio de Janeiro and Rome already confirmed as host cities.
www.autoconception.com drayson racing collaborate on ev racing car design competition

December 14 2012 Lord Drayson & Professor Dale Harrow @ RCA Royal College of Art MA Vehicle Design

Drayson Racing Technologies (DRT), the company behind the 200 mph B12/69EV all-electric racing car that recently set a new electric record at the Goodwood Festival of Speed, is launching a unique competition with the Royal College of Art's prestigious Vehicle Design programme in London. The competition will see first year MA students competing to design a concept for the Drayson Racing car that will run in the FIA's new global Formula E electric racing series. Students will be able to take inspiration from a previous DRT Formula E concept, penned by racing car designer, Sergio Rinland.

The award will run as part of the curriculum, starting this term. It will cover styling trends and themes within the constraints of racing regulations. The project will also include a series of workshops and lectures on crucial design areas such as aerodynamics, engineering packaging, production engineering and materials, in collaboration with the Drayson Racing team.

Lord Paul Drayson, Managing Partner of Drayson Racing Technologies, is a passionate advocate of the role electric motorsport has to play in pushing forward the boundaries of electric vehicle technology. Drayson Racing Technologies was recently appointed Scientific Advisor to the Formula E electric racing series.

Not only will the winning designer receive a prize, they will also get to see their ideas brought to life by the Drayson Racing engineers as part of the future evolution of DRT's work in electric motorsport.

Professor Dale Harrow, Dean of the RCA School of Design and Head of the Vehicle Design programme said: "We are delighted that Drayson Racing has chosen to support the RCA's Vehicle Design programme in this way. As an inspiring project with ground-breaking ideas in the field of motorsport and electric technology innovation, I am certain that our students will learn much from this exciting relationship.

"One of the things that makes the RCA Vehicle Design programme so special is its ability to offer students unexpected challenges and fresh insights that will inspire creativity and empower individuals to create original and outstanding work. The Drayson Racing Award provides such a challenge and is one that is already creating a lot of excitement at the College."

Sergio Rinland, Managing Director of Astauto Ltd and designer of a Drayson Racing Formula E concept car, said:

"This is a great opportunity for RCA students to apply their talents to the exciting new challenges presented by electric vehicle racing and it's terrific to see people helping to develop the talents of tomorrow's electric vehicle designers."

Lord Drayson added: "The RCA has a global reputation for nurturing world-class talent in vehicle design and is an institution that I admire greatly. This new partnership will see us working closely with the students both to inspire them with our vision to be a world-leader in electric vehicle design and to share with them the insights we have gained from working on the B12/69EV electric racing car. We are keen to use the B12/69EV project to inspire innovation in vehicle design and excite a new generation of design engineers and this award aims to do just that."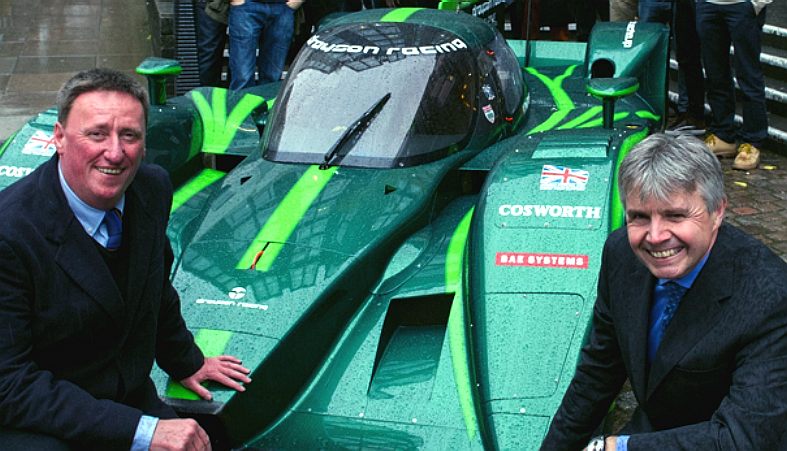 Professor Dale Harrow, Lord Drayson - Royal College Art, MA Vehicle Design


Umeco has collaboratively developed flax reinforced composites and recycled composites. The parts for the prototype racing car, the Lola-Drayson B12/69EV, which is an all-electric vehicle have been manufactured using these products. The racing car is set for participation in the FIA Formula E World Championship Series.

The Lola-Drayson racing car is a joint development between Drayson Racing Technologies and the Lola Group. The car racing championship is to be held in 2013.

Umeco partnered with ELG Carbon Fibre and WMG to study and develop recycled composite materials. ELG reclaimed carbon fibres from MTM49 epoxy prepreg that was out of life. Umeco's toughened epoxy resin MTM49 was then re-impregnated into the material. The companies performed tests on the material to find out its impact and mechanical properties. These properties were compared with original virgin prepregs. The tests revealed that the stiffness of the fibres was comparable to the original virgin prepregs and that the loss of strength was minimal.

Umeco has collaborated with Composites Evolution and WMG to conduct research and develop flax-reinforced composites. The woven flax material was provided by Composites Evolution. Umeco's MTM28 and MTM49 epoxy resins were impregnated in the material. The Warwick Innovative Manufacturing Research Centre and the Engineering and Physical Sciences Research Council supported the WMG at the University of Warwick. Flax fibres possess good insulating and vibration damping qualities. While they have mechanical properties comparable to that of glass fibres, they have a lesser environmental impact.

Lola has been involved in the project and has specified the criteria necessary for the parts in the 850 hp Lola-Drayson B12/69EV car. A range of parts have been manufactured using MTM49/Biotex Flax and MTM28/Biotex Flax material. The racing car features electrical regenerative damping, composite battery power, inductive charging and moveable aerodynamics, making it an innovative sustainable 'green' technology project.

http://www.azocleantech.com/news.aspx?newsID=16456
http://www.advanced-composites.co.uk/
http://www.umeco.com/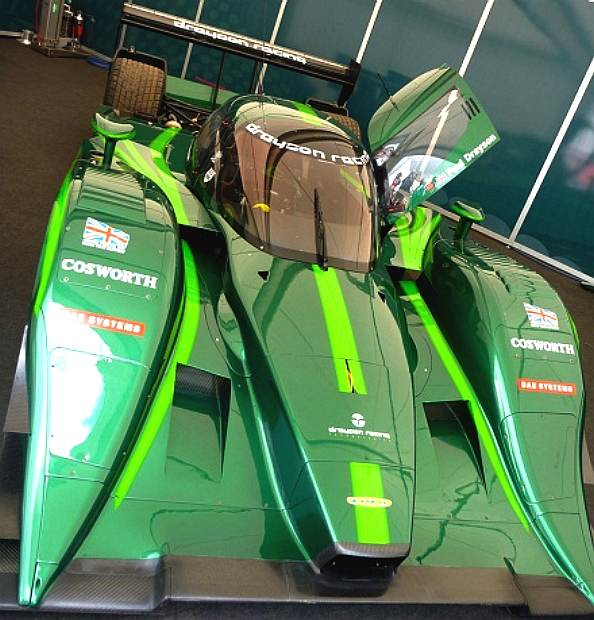 FORMULA E: TEAMS, EVENTS & CARS
Birmingham Super Prix return and the Formula E series
Bluebird™ FE instant pit stop recharging system for Formula E cars*
Bluebird GTL* withdrawn
Pit Stops - servicing and history of the sport
Virgin Racing - Alex Tai
* Note, there is no connection between the Bluebird™ FE system and the proposed Bluebird GTL team
RACING DRIVERS INDEX
Please click on the links above to find out about these famous automotive makers. If your company is not included and you would like to be listed, please let us know.
UK VEHICLE INSURANCE ONLINE A - Z
The world's fastest electric circuit racers need a system to recharge batteries instantly during pit stops. The Formula E concept design above incorporates the patent Bluebird™ instant energy transfer system - allowing EV refuelling in around 10 seconds. Get your free developer License from Bluebird Marine Systems Ltd.