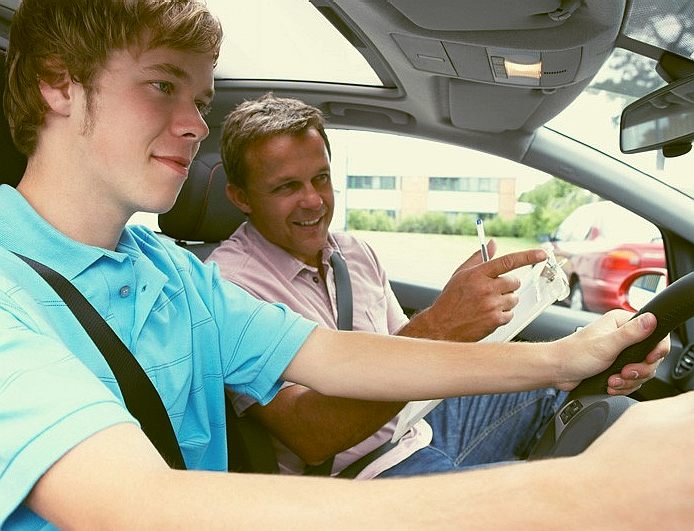 www.prnewswire.co.uk/young female drivers gender ruling on car insurance




CHESTER, England, January 14, 2013

Young male drivers premiums fall since implementation. Overall car insurance costs have decreased for other drivers

Young female drivers are feeling the impact of the European Court of Justice (ECJ) ruling on the use of gender to price car insurance, according to analysis of 1.3 million quotes through MoneySupermarket*, while young male drivers are seeing the benefit as prices have fallen.

The analysis of the cost of car insurance shows that since the ECJ ruling came into effect on 21 December 2012, young female drivers in the 17-19 age group have experienced inflation of 22.1 per cent on their car insurance premiums - or a hike of £231 on average.

However, male drivers in the same age group have seen an 11.2 per cent fall in premiums, or £184 on average - but still typically pay more than females of the same age.

Despite predictions of 'Carmageddon' by some prior to the ruling being enforced, the reality is, overall car insurance premiums have actually decreased - 4.9 per cent overall, or £24 on average. Further analysis shows that typical premium prices for women of other ages have not increased since December 21st 2012.

Car insurance premiums December 3rd 2012 - January 13th 2013 for young drivers

The overall premium for 17-19 year old drivers is currently £1,403 through MoneySupermarket; an increase of 6.8 per cent or, £89 on average.
Overall cost of car insurance December 3rd 2012 - January 13th 2013

Analysis of car insurance prices for all motorists quoting through MoneySupermarket shows premiums are continuing to fall despite the implementation of the new rules and other factors such as the recent issue around the costs of reinsurance.

Female drivers overall are now paying 1.9 per cent less for car insurance than at the beginning of December, with average premiums now £416. Male premiums are also falling with the average overall premiums of £490, a decrease of 7.2 per cent since December 2012.

Peter Harrison, insurance expert at MoneySupermarket said: "The introduction of the gender rules was always going to cause concern as the impact on premiums, in particular, female premiums was always an unknown. However, the UK car insurance market is one of the most sophisticated in the world, with insurers using other factors other than gender to calculate premiums. In addition, it appears that the competitive nature of insurance is helping keep premiums down.

"Although it is early days since the ruling came into force, the average overall premiums for motorists have continued to fall, just as it did in 2012. Car insurance is now 7.6 per cent cheaper than this time last year. However, young female motorists are currently experiencing the impact of the ECJ ruling, while young male driver are seeing a benefit, but it is important to note that young male drivers still pay more for car insurance than any other group.

"For those drivers who have seen an increase in premiums from their provider, it is important not to accept the renewal quote from your existing insurer. Instead shops around and compare premiums. Prices do vary by the day so be savvy and snap up a deal that you are happy with."


Top tips for getting a cheaper car insurance quote:

Fit an alarm: Fit an approved alarm and immobiliser, such as a Thatcham 1 or Thatcham 2. All improvements to security should help to lower your car insurance costs.

Use a 'black box' - many insurers now offer 'black box' technology which monitors your driving habits and rewards good drivers through lower premiums.

Check your mileage: Make sure you are not paying extra for miles you are not covering in your car. Try and work out how many miles you will genuinely cover - but don't get it wrong as inaccuracy could jeopardise your claim. Minimise your optional extras: Only select to have a courtesy car or legal expenses if you really need them, as they may increase your premium.

Be careful where you park: Keep your car parked in a locked garage overnight if you can - this can help reduce the premium. More than 50% of vehicle thefts occur during the night so if your car is safely locked away it makes sense that your insurance costs will be reduced as a consequence.

Add a partner or parent to your policy: Adding a partner or a parent to your policy details may reduce the cost of your premiums, a particular benefit to younger drivers. However, don't add a parent as the main driver if you are the main driver of the car as this will invalidate your insurance.

Opt for smaller engine sized car: Insurers calculate premiums based on a number of factors, but the type of car you drive, and the engine size of the car will impact premium prices. Opting for a smaller car with a small engine will give cheaper premiums.


The European Court of Justice (ECJ) ruling on gender will take effect at the end of 2012, which means that women will have to pay out more for their car insurance premiums in the name of gender equality. Even so, female drivers could be seen to be in a better position than male drivers due to the specialist insurance add-ons that are available to women. But are these extras really worth it, or will a bog standard car insurance policy be enough?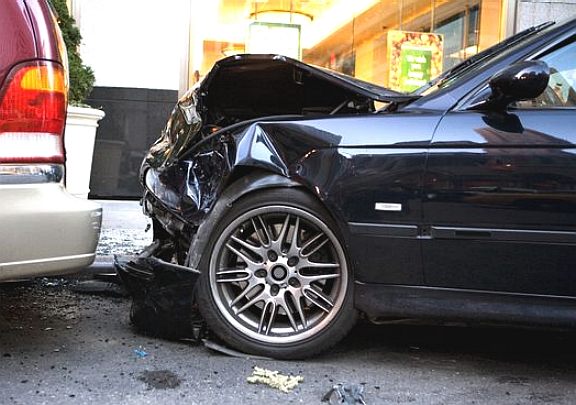 BROKERS have put the rising costs down to increasing concerns by reinsurers over the way in which people are being compensated for accidents.

Reinsurers offer "insurance for insurers", by taking on the risks of the insurance firm which has a direct contract with the customer.

Broker Willis Re said UK motor insurers which had big enough losses to trigger reinsurance payouts saw rate increases of 35% and upwards on policies which took effect from January. Those which did not rely on reinsurance payments faced rises of 20%-30%.

The Financial Times reported that the knock-on effect for UK policyholders could be a 3%-10% premium rise, according to some estimates, which would mean hundreds of pounds extra for some drivers.

Willis Re said that larger, more serious bodily injury claims are increasingly being settled by periodic payment orders (PPOs), which are paid at regular intervals over the lifetime of someone who has been injured, rather than a one-off sum.

Grange Turner, executive director of Willis Re, said this has created greater uncertainty for insurers and reinsurers, which need to weigh up factors such as the life expectancy of a claimant and wage inflation.

He said: "Many reinsurers have become increasingly concerned about taking all of these variables on to their own balance sheets."

The added cost pressures come at a time when young female drivers in particular are already predicted to see their car insurance premiums shoot up, after European rules came into force last month banning insurers from taking someone's gender into account when calculating how much their insurance should cost.

Young women are forecast to be among the worst affected due to the comparatively high accident rates of young men.

Peter Harrison, car insurance spokesman for comparison website MoneySupermarket, said: "Any additional cost won't go down well and I'm sure that cost will be passed on."

Mr Harrison said the competitive nature of the market kept premiums on a downward slide over the last year.

But he said that any price adjustments as a result of the new gender rules are likely to become clearer in the next few weeks.

"We will see a lot of volatility in the next few weeks," he said. "This has been a very big change in the way that people do things."
www.dailyrecord.co.uk/business-consumer/drivers-facing-higher-car-insurance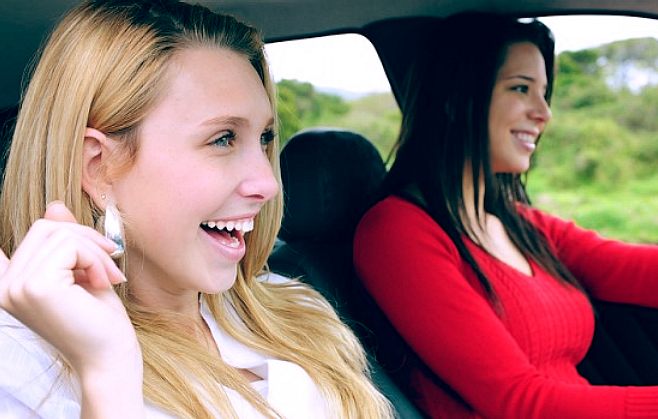 ---
UK VEHICLE INSURANCE ONLINE A - Z
No matter what car, van or bike you drive, we're all looking for great value and quality in our UK motor insurance? But who is the best - who is the cheapest and who offers the great service in the event of a claim?
See the insurance companies below who claim to offer competitive cover at sensible prices, our guide to the jargon and tips for cutting your quote - Good Luck:-
Shopping for car insurance (often referred to as 'motor insurance') has traditionally been a painstaking but necessary task. From fully comp to third party, finding the right deal from numerous UK car insurance companies can prove to be an overwhelming challenge using a telephone. However, there's more to a search than just finding cheap car insurance. You need to ensure you get the cover to suit your needs as a motorist. We recommend you see our Insurance Guide before applying for any insurance.
A - Z DIRECTORY of MOTOR MANUFACTURERS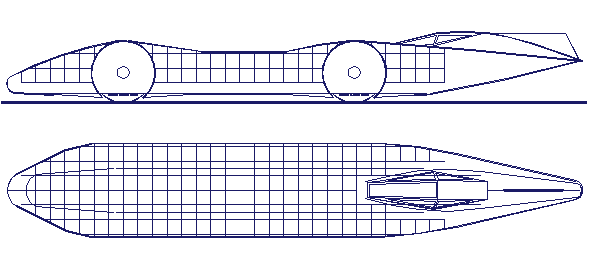 Probably the world's fastest solar powered electric car: 350mph +
This car's batteries are charged using natural solar energy.
A green eco sporting event - looking for sponsorship to be able to.
chase the blue bird of clean air happiness - Maurice Maeterlinck.