Norwich Union claim it's their policy to offer you more as part of your Motor Insurance - Click on the logo to get a quote and read below to find out more what sort of cover they can provide
Child car seat replacement cover:
Did you know that if your car has been in an accident, even if there is no visible damage, it is possible that your child car seat could be weakened to such an extent that it will not provide the same level of protection in a further accident? Due to the fact ROSPA recommend that all child car seats should be replaced following an accident, Norwich Union will provide child car seat cover as standard and replace your child car seat up to the value of £100 following an accident or theft, even if there's no apparent visible damage.
Enhanced Courtesy car upgrade:
For a limited period, NU will automatically upgrade the standard courtesy car option to Enhanced Courtesy Car for no additional cost ... great if you have a family or just for that extra comfort and space. The enhanced courtesy car option means that should you have an accident and your car requires repair work, then you will receive a 5 door car with a 1.6 litre engine with room for up to 5 people, for the price of our standard courtesy car option. To select this offer as part of your policy features, please click on the 'Enhanced Courtesy Car' option in the 'add on' section of the online quote application form.


- The offer period is from 12/09/06 to 24/10/06 inclusive.
- The normal cost of enhanced courtesy car is £25 but for this limited period is available for the standard courtesy car add on price of £12
New car replacement:
If your vehicle is less than 12 months old from purchase as new when you have an accident or it's stolen and not recovered, NU will give you a new car of the same make and specification.


- Provided the claims cost from the accident is more than 60% of the UK list price or the car is stolen and not recovered and also that you are the first registered keeper.
Guaranteed No Claims Discount for life:
You've worked hard to build up your No Claims Discount which can mean up to a 70% discount on your annual premium - quite a lot - now we can guarantee you never lose it! We're launching Guaranteed Protected No Claims Discount for the life of your policy - regardless of the number of claims you need to make, we promise you won't see any increase to your premium as a direct result of any claims. To opt for a Guaranteed No Claims Discount policy, you will need to have at least 5 years NCD and no at fault claim in the last 3 years. Give us a call on 0800 051 2382 quoting reference MP33 to get a quote to guarantee your NCD for life. Available from 18/09/06.
Multi-car discounts:
We recognise that households these days usually have more than one car and so we will give you a 5% discount on each additional car insured with us and what's more, we will take 5% off the existing car insured with us at renewal! What's more, if the existing car insured with us carries an NCD discount, we will match the NCD discount on each additional vehicle up to a maximum of 70%*. To take advantage of this discount, then please contact us on 0800 051 2382, quoting reference MP33.


- The discount is allowed only where the policy meets the following criteria:

» Must be Comprehensive
» Insured only or Insured and Spouse/Domestic/Civil partner named on the first and second policies only, no other drivers allowed.
»Conditions apply
Conditions apply - Please read Terms and Conditions in the policy wordings for further details on all of the above features.
http://www.norwichunion.com/
---
Please click on the links above to find out about these famous automotive makers. If your company is not included and you would like to be listed, please let us know.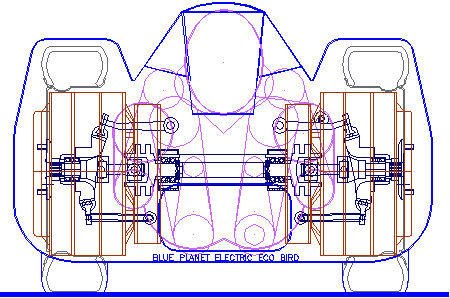 This racing car can refuel in around 2 minutes by expelling one battery cartridge
and replacing it with another. It does not need a complicated service station to
do this. It does it with built-in load servos - so that is can turn around on the
Salt Flats at Bonneville, completely recharged ready for the best of three runs.
Don't you wish your EV could do that?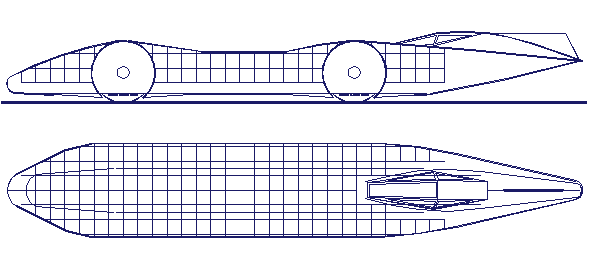 Probably the world's fastest solar powered Eco electric car: 350mph +
This car's batteries are charged using natural solar energy.
A green eco sporting event - looking for sponsorship for 2015/2016.
Chasing the blue bird of clean air happiness - Maurice Maeterlinck.