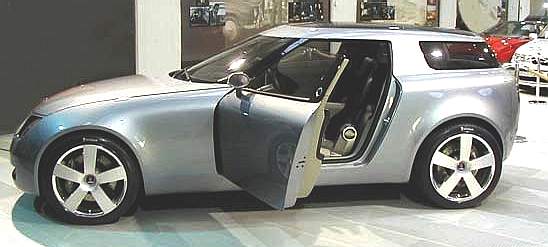 SAAB X91 concept car
Saab Automobile AB is a Swedish car manufacturer and currently a wholly-owned subsidiary of General Motors. It is the automobile royal warrant holder as appointed by the H.M., the King of Sweden. Since launch, Saab has become known for turbocharged cars as well as safety and green technologies. Saab competes directly with products from Audi, BMW, Lexus, Mercedes-Benz and Volvo.


Company history

Until 1990, the company was owned by SAAB, an acronym for Svenska Aeroplan Aktiebolaget (Swedish Aeroplane Company), and was part of a conglomerate which included SAAB Aerospace and the truck manufacturer Scania.

The original Svenska Aeroplan Aktiebolaget was established in 1937 with the express purpose of building aircraft for the Swedish Air Force. As World War II was ending, it was apparent that the company's market for military aircraft would decline and after considering other options, Saab decided to move into the passenger car market, appointing Gunnar Ljungström in charge of design. The company's first car, the Saab 92, was a streamlined steel-bodied two-door saloon (sedan) with a two-cylinder two-stroke engine driving the front wheels and with independent suspension all round. The company's aviation roots were evident in the car with the best drag coefficient of any production car in the world (CD = 0.32) at the time. The car's name was simply the 92nd SAAB design project and all previous 91 designs had been aircraft. One of the engineers working on the SAAB 92 prototype, Hans Osquar Gustavsson, also took part in the development of the JAS 39 Gripen.

Three cylinders replaced two with the introduction of the Saab 93 in 1955, and, until the Saab 95 and 96 in 1966, which used a 60 degree V4 4 stroke engine made by Ford, the company was renowned for its two-stroke motors, which continued until emissions regulations ended production in 1973.

In February 1970, Saab built their 500,000th car.

The company moved to larger cars with the Saab 99 of 1967, which featured an 1709 cc inline four-cylinder 4 stroke engine designed by Riccardo in the UK, initially shared with the Triumph. Produced by Saab from 1970, the engine grew to 2 litres in 1972 and gained an optional turbocharger in 1977.

The turbocharger installation in the Saab 99 differed from other manufacturers by also incorporating a wastegate for regulating the boost level. With a relatively small turbocharger and a wastegate, the resulting engine would appear to the driver as a larger capacity engine (without the corresponding increase in fuel consumption), thus improving driveability as opposed to just increasing peak power and having a large lag such as in the BMW 2002 turbo.

In 1978, Saab signed an agreement with Fiat Group to sell Lancia A112 and rebadged Lancia Delta as Saab 600 and jointly develop a new car platform which saw the light of day in 1984 with the Saab 9000. The 9000 shared its structure with the Fiat Croma, Lancia Thema and Alfa Romeo 164 under the Type Four chassis.

Although turbocharged cars had given Saab a big boost from the end of the 1970s, especially with the introduction of the Saab 900, by the late 80's Saab was producing more cars than they were selling and in 1989 had 40,000 units in stock. The Arlöv plant was closed, but heavy financial losses continued. Talks were opened with Volvo, FIAT, Mazda and Ford and in January 1990 Saab-Scania moved their passenger vehicle operation to a new company Saab Automobile AB.

General Motors Corporation bought 50% of Saab Automobile on 15th March 1990 for USD600 million, with an option to acquire the entire company within a decade. David J Herman became President of the new entity with Stig Göran Larsson as Vice President. Before exercising its option to buy the entire company, GM shared its ownership of Saab Automobile with Investor AB.

Losses continued and the Malmö plant was closed in 1991. The 'New Generation' Saab 900 using the same platform as the Opel Vectra was launched in 1993 and in 1995, Saab declared a profit for the first time since 1988.

GM purchased Investor AB's remaining shares in 2000, making Saab a wholly owned subsidiary.

In March 2005, it was announced that GM would move the production of the Saab 9-3 from Trollhättan to the Opel plant in Rüsselsheim, Germany. The Trollhättan factory now produces European Cadillacs.

Current models are the 9-3 and 9-5, both of which are manufactured in Trollhättan, Sweden and the Saab 9-7X SUV, manufactured in Moraine, Ohio. The Saab 9-2X, a rebadged Subaru Impreza that was manufactured in Japan, was discontinued after the 2006 model year.

A new crossover SUV, dubbed the 9-4X will share a platform with a new Cadillac BRX is on its way for 2009.


Competition history

1974 Saab 96 V4Some of the early cars such as the two-strokers, V4s and Saab 99 were quite successful in rally sport, notably the 96 in the 1960s RAC Rally and Monte Carlo Rally, driven by Erik Carlsson.

1950 Saab enters two Saab 92s (chassis numbers 7 and 8) in the Monte Carlo Rally. One car is crewed by Rolf Mellde and K G Svedberg and Greta Molander and Margaretha von Essen compete in the other. Greta Molander comes in 55th overall, 5th in her class and 2nd in the Ladies Class. Rolf Mellde wins the Rikspokalen Rally in November, and Saab becomes the best marque team with Mellde, Svedberg and Greta Molander, who also wins the Ladies Class
1952 Greta Molander and Helga Lundberg win the Ladies Cup in the Monte Carlo Rally.
1953 Rolf Mellde wins the Swedish Rally Championship.
1955 Mellde rolls his Saab 92, but still manages to win the Rikspokalen Rally.
1956 Bob Wehman and Louis Braun win the Great American Mountain Rally. Rolf Mellde comes sixth and another Saab 93 finishes in seventh place.
1959 Two Saab 93s are entered in the Le Mans 24 Hours. The car driven by Sture Nottorp and Gunnar Bengtsson come in 12th overall and second in its class. The same year Erik Carlsson wins the Midnight Sun Rally.
1960 Erik Carlsson wins the RAC Rally and Saab start competing in Formula Junior with the Saab Formula Junior.
1961 Erik Carlsson enters the Monte Carlo Rally in a Saab 95 and finishes fourth, and wins the RAC Rally for the second successive year.
1962 Erik Carlsson and Gunnar Häggbom win the Monte Carlo Rally, and completes a hat-trick of RAC Rally wins.
1963 Erik Carlsson again wins the Monte Carlo Rally, this time with Gunnar Palm as co-driver. They also finish second in the Spa-Sofia-Liège Marathon de la Route.
1968 Finn Simo Lampinen wins the RAC Rally in a Saab 96V4.
1971 Stig Blomqvist wins the Swedish and RAC Rallies in a Saab 96V4. Erik Carlsson retires from rallying and become Saab ambassador.
1976 Stig Blomqvist wins the Belgian Boucles de Spa Rally in a Saab 99 EMS.
1977 Stig Blomqvist wins the Swedish Rally in a Saab 99 EMS.
1979 Stig Blomqvist wins the Swedish Rally in a Saab 99 Turbo. This is the first time a turbocharged car has won a World Championship Rally event.

1980 Saab withdraws from all competition activities citing reasons of cost, and because it cannot compete with 'prototype' vehicles using its production-based cars. Being a small manufacturer, SAAB could not afford to build special a "Homologation Special" like the Ford RS200 and Lancia Stratos. These Group B competition cars had evolved so they had very little in common with production cars and thus were of no value to production car development. A number of personnel from the competition department branch out and start Trollspeed aimed at producing competition upgrades for Saabs.

2000 Saab returned to competition by sponsoring Swede Team Motor who compete with a Saab 9-3 Aero SportSedan, a Saab 9-3 Coupe and a 1964 two-stroke Saab 96. The return to competition was to attract students to the auto-mechanic educations. The students get to work on the race cars before, during and after races to expand the students' knowledge and quality awareness.


Innovations
1958: Three points Safety belts are fitted as standard.

1958: The GT 750 is the first car fitted with headrests as standard.

1963: Saab becomes the first volume maker to offer diagonally-split dual brake circuits.

1969: Saab creates an ignition system near the gearbox, instead of behind the steering wheel like most cars.

1970: Saab introduces a 'world-first' - headlamp wipers and washers.

1971: Heated front seats are introduced, the first time in the world they are fitted as standard.

1971: Saab develops the impact-absorbing, self-repairing bumper.

1972: Saab introduces the concept of side-impact protection bars.

1976: Saab was the first manufacturer to produce a turbo engine with wastegate to control boost.

1978: Saab introduces another 'world-first,' the passenger compartment air filter (pollen filter).
1980: Saab introduces Automatic Performance Control (APC), and an anti-knock sensor that allowed higher fuel economy and the use of lower grade fuel without engine damage.

1981: Saab introduces the split-field side mirror. This eliminates the drivers blind spot.

1982: Saab introduces asbestos-free brake pads.

1983: Saab introduces the 16-valve turbocharged engine

1985: Saab pioneers direct ignition, eliminating the distributor and spark plug wires.
1991: Saab introduces a 'light-pressure' turbo.

1991: Saab is the first manufacturer to offer CFC-free air-conditioning.

1991: Saab develops its 'Trionic' engine management system, equipped with a 32-bit micro-processor.

1993: Saab introduces the 'Sensonic clutch' and the 'Black Panel', later to be called the 'Night Panel'.

1993: Saab develops the 'Safeseat' rear passenger protection system.
1994: Saab introduces the 'Trionic T5.5' engine management system, its processor is a Motorola 68332.

1995: Saab presents an asymmetrically turbocharged V6 at the Motor Show in Frankfurt, Germany.

1996: Saab introduces active head restraints (SAHR), which help minimize the risk of whiplash.

1997: Saab introduces Electronic Brake-force Distribution

1997: Saab fits ventilated front seats to their new 9-5.

1997: Saab introduces ComSense

2000: Saab introduces Saab Variable Compression

2002: Saab developed ReAxs System provides crisp steering feedback and contributes to enhanced driving stability in curves
2003: Saab introduces CargoSET

Miscellanea

Trivia sections are discouraged under Wikipedia guidelines.
The article could be improved by integrating relevant items and removing inappropriate ones.

Saab cars are subjected to the moose test (aka elk test).
The first Saab, Saab 92, was hand-hammered into shape by using a support that consisted of an oak stump placed on top of a pile of horse-dung[citation needed]. Using the horse-dung support, the craftsman could get the correct response.

In order to increase production volume, Saab helped Valmet to start a car factory in Uusikaupunki (Nystad), Finland. Since 2003, Saab no longer manufactures any cars in Finland as the production of the 9-3 Convertible was moved to Graz, Austria.

A common feature of Saab car types is the use of the number 9 in the model numbers. Current models are the 9-3 and 9-5, both which are manufactured in Trollhättan, Sweden, and 9-7X, which is manufactured by General Motors. The exception to this naming rule is the Saab 600, which was a rebadged Lancia Delta.

All modern Saabs (except the 9000 and 9-2X) have a floor-mounted ignition. This is for many reasons, some of which follow: Saab believes this is a safer position in case of an accident. The driver's knee often jerks upward in a collision; the compact and dense ignition module on the steering column of many other cars has shattered many kneecaps. Saabs have bolstered dashboards for both front seat occupants. Also, the floor-mounted position yields more space, allowing modern Saabs to have a metal bar that rotates over and up into the ignition when the key is turned to the "Lock" position. This makes Saabs very challenging to hotwire.
Ergonomically, the ignition's location next to the parking brake lever, gearshift, and seatbelt, saves time as all motions associated with startup fall right at hand and become second nature. Last of all, the ignition is located on the floor because, in the airplanes that inspired Saab automobiles, the throttle controls were all located on the floor. Originally Saabs also had the key located on the right side of the steering column, but when they changed from a column shifter to a floor shifter, the ignition key followed along, except in the Sonett III and 9000.

In 1986 the Saab Long Run took place. Three standard Saab 9000 Turbos set 2 world records and 21 international records at the Talladega Superspeedway in Talladega, Alabama, USA. 100,000 km (62,137 miles) were covered with an average speed of 213.299 km/h (132.537 mph) and 50,000 miles (80,467 km) with an average speed of 213.686 km/h (132.778 mph).

Ten years later, in 1996, three standard Saab 900 (NG) Turbos driven by factory test drivers and two standard naturally aspirated Saab 900s driven by journalists set new world records on the same speedway.

In 1987, Saab created a TV advertisement called "Saab suite" (subtitled Ballet in 3 acts for 8 Saab 9000 Turbos). In the film, stunt drivers show incredible driving with stock cars, such as one-wheeled burnouts, bumper-to-bumper driving through a slalom, cars slaloming from opposite directions on the same course, two-wheel driving, sliding in full speed, and jumping over passing cars—all on a closed airport runway with classical music playing in the background. Click Here to view the video.

Saab Performance Team at Linköping, in 1997 (Saab 91 Safirs in background)To commemorate its 40th anniversary, Saab formed a Performance Team in 1987, which laid on exhibitions of automobile acrobatics and formation driving. Initially this was done with Saab 9000s, as above, then later models, such as the Saab 900 (NG) were used. All of the team's members have previously competed in rallies, but what's unusual is that all 5 Performance Team members hold regular jobs at Saab: there are two engineers, a quality controller, a technician and the head of Saab's photo studio. The picture shows these vehicles on display at the Diamond Jubilee celebrations of the Saab Aircraft Company, at Linköping, in 1997.

Dating back to 1937, Svenska Aeroplan AB (SAAB) created airplanes, introducing their first car, the Saab 92001, in 1947. Currently, Saab AB is separate from Saab Automobile (which is owned by General Motors), and is probably best known for its Saab 37 Viggen (the Viggen badge would be shared by a 9-3). This has led to the current ad campaign, "Born From Jets," evoking the days when Saab produced both aircraft and automobiles.

In early December 2006, a Wisconsin traveling salesman donated his 1989 Saab 900 SPG (Special Performance Group) to the Wisconsin Automotive Museum after amassing 1,001,385 miles (1,611,573 km) on the original factory engine. This mileage was verified by Saab.

Saab have compiled a database where they have analysed more than 6.100 real-life accidents with Saabs. The first recorded event was in 1948 where a Saab test had an accident.
The Saab 900 Turbo was James Bond's vehicle of choice in many of the John Gardner Bond novels of the 1980s, beginning with Licence Renewed. In the second novel, For Special Services, the 900 was dubbed the "Silver Beast". The car is Bond's private vehicle that he had outfitted with various gadgets by the real-life company Communication Control Systems, Ltd. (CCS). In conjunction with the release of Licence Renewed, Saab had a real "Silver Beast" created that was virtually identical to the specifications in the book. The car is currently located at the Saab Museum in Trollhättan, Sweden.

In an essay originally published in In These Times in November, 2004 entitled Have I Got A Car For You, writer Kurt Vonnegut recounts his experiences as the owner/operator of a Saab dealership in West Barnstable, Massachusetts and humorously claims that his criticism of Swedish engineering is the reason he was never awarded a Nobel Prize in Literature. The essay also appeared in the 2005 anthology A Man Without A Country.
A Hewlett-Packard CPU-support chip features a Saab 900 Turbo 16 Cabriolet etched into its structure.

The Australian band 78 Saab derived its name from the Saab marque.
Popular songs inspired by Saabs include "Ireland" by Tori Amos and "Djungeltrumman" by Michael Tretow.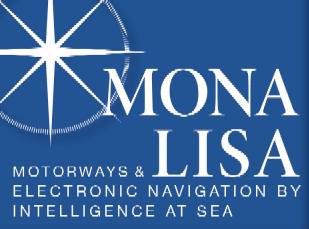 MARINE
Saab are currently working on developing a system to help congested sea routes called Mona Lisa.
Models

Historical models

Saab 92 (1949 - 1956)
Saab 93 (1955 - 1960)
Saab 94 (1956)
Saab GT750 (1958 - 1962)
Saab Sport (1962- 1966)
Saab Formula Junior (1960)
Saab 95 (1959 - 1978)
Saab 96 (1960 - 1980)
Saab 97 (1967 - 1974)
Saab 99 (1968 - 1984)
Saab 90 (1984 - 1987)
Saab 900 (1979 - 1993) ('Classic', the convertible was in production until 1994.)
Saab 900 (NG) (1994 - 1998) ('New Generation')
Saab 9000 (1985 - 1998)
Saab Sonett in four versions, incorporating Saab 94 and Saab 97.
Saab 600
Saab 9-2X (2004 - 2006, 5-door hatchback, developed from the Subaru Impreza, and only sold in North America)
Saab Historical Aircraft models listed

Current models

Saab 9-3 (1998 - Current)
Saab 9-4X (Planned GM Theta Premium platform, 5-passenger crossover SUV, sister car to upcoming Cadillac BRX crossover)
Saab 9-5 (1997 - Current), including Saab 9-5 BioPower, that uses E85 biofuel.
Saab 9-6X (Cancelled, was to be a crossover SUV based on the Subaru B9 Tribeca)
Saab 9-7X (2005 - Current, mid-size SUV, based on Chevrolet TrailBlazer, sold primarily in North America)
Saab current Aircraft models listed

Experimental vehicles and prototypes

Ursaab (1946)
Saab Monster (1959)
Saab 60 (1962)
Saab Quantum (1962-1963)
Saab Catherina (1964)
Saab MFI13 (1965)
Saab Toad (1966)
Saab 98 (1974)
Saab EV-1 (1985)
Saab 9-X (2001)
Saab 9-3X (2002)
Saab 9-5 Aero BioPower (2006)
Saab Aero-X (2006)
Saab 9-4x BioPower (2008)


LINKS and REFERENCE
---
Please click on the links above to find out about these famous automotive makers. If your company is not included and you would like to be listed, please let us know.
UK VEHICLE INSURANCE ONLINE A - Z
No matter what car, van or bike you drive, we're all looking for great value and quality in our UK motor insurance? But who is the best - who is the cheapest and who offers the great service in the event of a claim?
See the insurance companies below who claim to offer competitive cover at sensible prices, our guide to the jargon and tips for cutting your quote - Good Luck:-
A taste for adventure capitalists

The world's fastest electric car: 350mph + using energy from nature