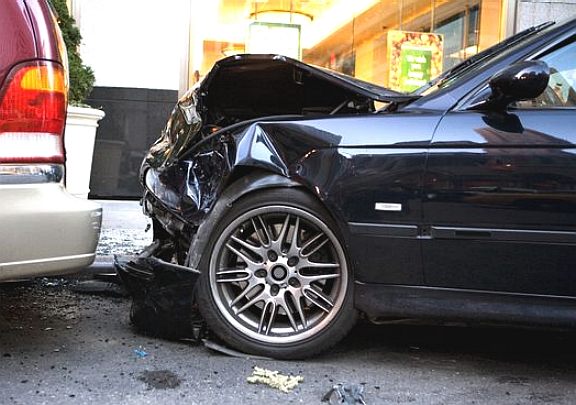 COMPARE THE MEERKAT

Compare the Meerkat is an advertising campaign on British commercial television for comparethemarket.com, a price comparison website, part of BGL Group. The adverts feature Aleksandr Orlov, a CGI fictional anthropomorphic Russian meerkat and his family and friends. Orlov is portrayed as being of aristocratic stock and the founder of comparethemeerkat.com: the campaign centres on his frustration over the confusion between his website and comparethemarket.com, playing on the similarity between the words market and meerkat. Orlov's catchphrase is "Simples", pronounced "Seem-pels".

The campaign, launched in January 2009, was created by Darren Walsh at Passion Pictures, who designed the characters and directs the adverts. The adverts proved popular and became a commercial success for comparethemarket.com, which became the fourth most visited insurance website in the UK as a result. A book featuring Orlov was published in 2010, and other merchandise has been created in tandem with the ongoing campaign.


Campaign

The campaign, designed by ad-agency VCCP, was launched in 2009, involving a TV spot, companion website and social media links. The advert featured Alexsandr Orlov, a CGI animated fictional anthropomorphic Russian meerkat, who complains at the confusion between his site, comparethemeerkat.com, and comparethemarket.com. The character explains that he has launched a TV advertising campaign to make visitors aware of the difference. The companion website, comparethemeerkat.com, was created alongside the TV advert and receives more than 2 million hits per month.

The TV spots, and the characters, were created by Darren Walsh at Passion Pictures. Walsh has directed all of the meerkat television and cinema commercials to date, and has won several awards for the work. In the adverts, Orlov is voiced by Simon Greenall.

In August 2009 an opinion piece in The Guardian newspaper accused the advert series of racism for mocking Eastern European accents. However, the Advertising Standards Authority, following a complaint by the author of the article, stated that it had not received any similar complaints.

On October 28, 2010 Aleksandr had his first television interview on the ITV show Daybreak.

Television Ads
At the end of each advertisement Aleksandr has two boards with "comparethemeerkat.com" and "comparethemarket.com" and he says "For comparing meerkats come to 'comparethemeerkat.com', for cheap car insurance 'comparethemarket.com'." Then he says his catchphrase, "Simples" followed by a squeak. In November 2012, Compare the meerkat.com toys started sponsoring Coronation Street. The sponsor consisted of Aleksandr and Sergei, along with some meerkat friends, taking a look at Coronation Street.

* "My First TV Ad" (January 2009) - Introducing Aleksandr.

* "Jingles" (February 2009) - Aleksandr shows the differences in the Compare the Market and Meerkat jingles.

* "Sergei" (April 2009) - A new computer server managed by Sergei from IT.

* "Puppets" (July 2009) - Aleksandr's puppet theatre.

* "Jacuzzi" (October 2009) - A relaxing jacuzzi after another day of meerkat and car insurance confusion.

* "The Journey of Courageousness" (January 2010) - The first part of the "Orlov Family History Trilogy", Aleksandr tells the story of his ancestor's journey to Russia from the Kalahari, from where he and some other meerkats fled by sea from a grub famine. In the Kalahari he is depicted as wearing an Arab robe.

* "Art Class" (March 2010) - A reminder from Aleksandr about his ancestor's journey across oceans.

* "The Battle of Fearlessness" (April 2010) - The second part of the "Orlov Family History Trilogy", Aleksandr tells the story of his "Great Granddaddy Vitaly's" victory over a Mongolian mongoose army commanded by "Mongis Khan" in the Ural Mountains.

* "The Streets of Ambitiousness" (July 2010) - The final part of the family trilogy. It shows Papa Anton's struggles comparing meerkats on the streets of Moscow.

* "Meerkovo" (January 2011) - a Russian village inhabited by meerkats. Filmed in Kersey, Suffolk.

* "Choir" (April 2011) - The Choir of meerpups at the Meerkovo school sing a special song (to the tune of 'Wheels on the Bus)

* "Tough decision" (January 2012) - Aleksandr gives Sergei a laptop so he can work 24/7. Filmed at Lullingstone Castle

* "Sick Sergei" (March 2012)- Sergei is seen being ran urgently through the corridors of a hospital, probably as a result of 'Tough Decision' and his thoughts about Compare the Market comparing credit cards are heard running through his head. Aleksandr is seen in still images, calling out to him, 'Sergi! Come back!'. Sergei then wakes up to see a very stern-looking Aleksandr at the foot of his bed telling him 'You're four days late for work!'

* "Circus" (June 2012) - Aleksandr visits Sergei, who is now working as a circus performer, and tries to convince him to return to his old job. He then asks viewers to give Sergei his dignity back by using comparethemarket.com for car insurance.

* "Meerkat Band" (November 2012) - A band of meerkats, along with Aleksandr, perform a remastered version of the Coronation Street theme tune. Aleksandr, in the end, says 'Hey'



Life and family

Aleksandr's fictional family is described as having lived in Moscow for many generations. His "greatest grandfather", Vitaly, fought in the Meerkat–Mongoose war of the 1850s, and his grandparents survived the "Furry Terror" of 1921. Aleksandr's father Papa Anton participates in boxing.

A series of advertisements have shown Aleksandr and his assistant Sergei act out his ancestors' journeys:

The first (The Journey of Courageousness) shows him acting as an ancestor of Aleksandr, living in the Kalahari Desert, dressed in Arab robes, until a drought causes a famine and forces him to leave; he is shown walking across a sand dune desert (perhaps the Namib Desert) to a coast, where he makes or finds a boat, and sails away in it, and ends up on a cold coast of Russia.

The second (The Battle of Fearlessness) shows Aleksandr as "Great Granddaddy Vitaly" in the Ural Mountains with an army of meerkats. He is shown dressed in 19th-century clothes. An army of mongooses commanded by "Mongis Khan" arrives and the two armies fight. Vitaly's army wins the battle, with the mongoose army dispersing.

Lastly, the final part (The Streets of Ambitiousness) shows him acting as his Papa Anton, starting his career with 'Compare the Meerkat.cart', which does not fare best. To survive he is forced to compare muskrats, showing an image to a muskrat in a dingy alley (a muskrat website was created containing "uncensored images of muskrats"). Finally, Papa Anton opens 'Compare the Meerkat.shop', a store on the streets of Moscow.

According to an interview with Aleksandr's designer and director; Darren Walsh at Passion Pictures, Aleksandr became a billionaire in the 1970s. He lives in Moscow, although he apparently also owns a large mansion in South London. He now spends his time on vanity projects such as his website, numerous self-portraits, petitions and epic film-making.


Other characters

The campaign has also featured secondary characters from amongst Orlov's friends, family and employees. Most notably Sergei, Orlov's sidekick and technician who has also featured in his own adverts.


Sergei

In the adverts, Sergei is Orlov's IT technician, tea-maker and sidekick. Before working for Aleksandr, he used to be head of the principal design group for the Soviet Space Programme during the 1980s. He designed the Meer(kat) Space Station, and now works with Orlov and 'Compare the Meerkat'. Sergei is first seen in the ad "Sergei", and later guests in "Jacuzzi", "Art Class" and all three of the 'Orlov Family Trilogy' advertisements. Sergei had been frequently mentioned on Orlov's Twitter and Facebook accounts, one time was prior to being included in an advert, and Aleksandr even started a petition to add the word 'Simples' to the dictionary because Sergei didn't approve of the word in a game of Scrabble. Sergei has also starred in his own adverts without Orlov.

On June 4th 2012, an announcement on Sergei's Facebook page was posted saying that he intends to Quit "comparethemeerkat.com" as he is "not the meerkat for the job".


Meerkovo

The 2011 campaign focused on a fictional Russian village named Meerkovo. The adverts featured new characters complaining about the danger caused to the town by confusion over Comparethemeerkat.com and Comparethemarket.com. A companion website was set up for the campaign containing a map of the town. The new characters were:

Vassily - a regular at the Queasy Mongoose pub.

Maiya - a teacher at the Meerkovo School

Meerpup students - the class at the Meerkovo School (some have been named - one is called Bogdan and another Peter)

Yakov - the toy maker.

An April 2011 advert features the Meerkovo School pupils singing a song to the tune of The Wheels on the Bus;

Compare the market makes us frown, makes us frown, makes us frown, Compare the market ruined our town, all day long!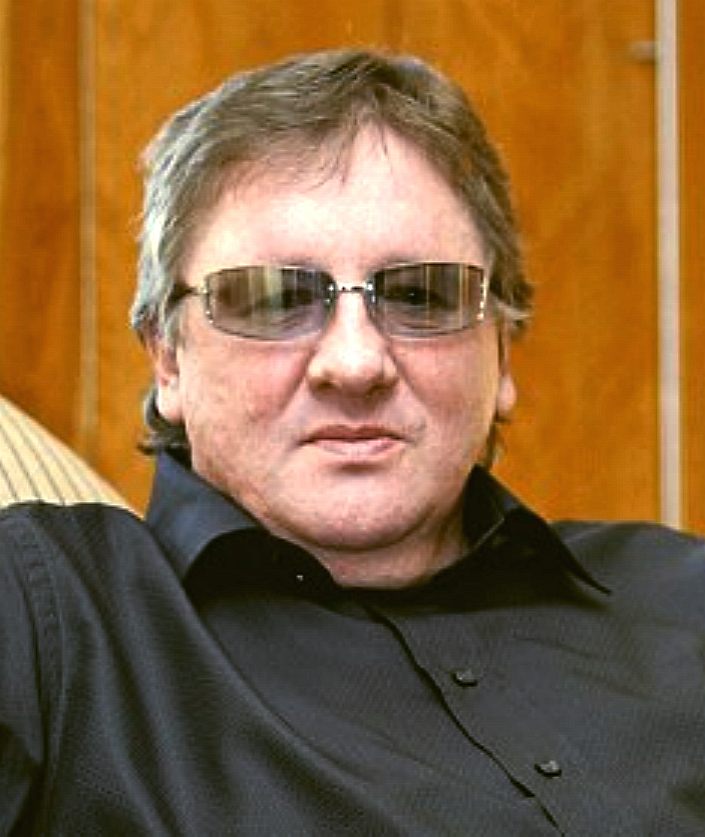 Commercial success

Following the campaign, "comparethemarket.com" was ranked as the 4th most visited insurance website in the UK, up from 16th in January 2008 and the site's overall sales doubled.

By 2010 the site had increased its market share by 76%, where competitor's share had fallen by up to 30% over the same period. As of August 2009, Aleksandr had more than 700,000 Facebook fans and 22,000 followers on Twitter, while on photo-sharing site Flickr there is a popular gallery of Aleksandr's family, described as 'a marker of the tragic state of humanity'. According to entrepreneur David Soskin, the wordplay of "meerkat" vs. "market" overcomes the high cost of the latter keyword in sponsored search engine listings.

The character remains extremely popular and a record company has expressed an interest in releasing a single featuring Aleksandr.

Merchandise

BookOrlov's "autobiography" was released on 28 October 2010, entitled "A Simples Life: The Life and Times of Aleksandr Orlov". The book generated more pre-orders than that of other books released at the same time including Tony Blair's memoirs and more than double the pre-orders of Cheryl Cole's, Russell Brand's and Dannii Minogue's autobiographies.[14] The book was published by Ebury Publishing and the autobiography reached #2 on the Amazon UK website on its first week of sale in October 2010.

Downloads

The website hosts downloads such as wallpapers, ringtones, text alerts, voicemail messages and some commercial videos. There is also an iPhone application containing background information, a database of English phrases in "meerkat" pronunciation (created from audio clips from the TV adverts), a mongoose "detector", and some videos.

Cuddly toys

From July 2011 a cuddly toy representing one of the characters has been given away with each policy sold via the website.
www.dailymail.co.uk Meerkat man doubles fortune buys 60 million London mansion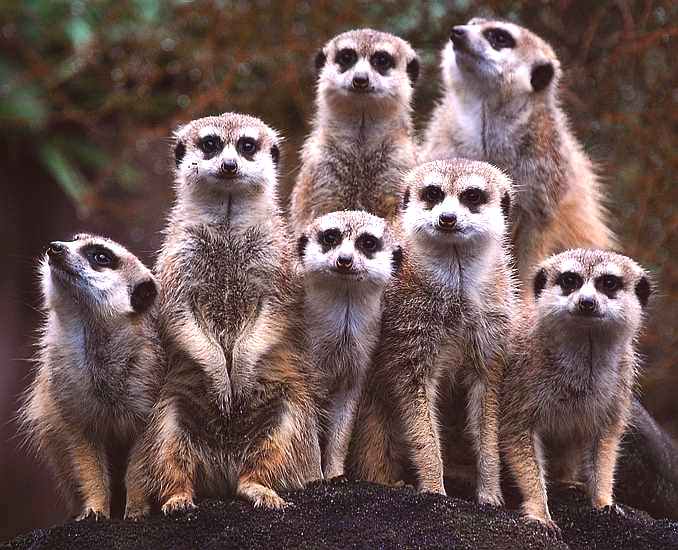 BROKERS have put the rising costs down to increasing concerns by reinsurers over the way in which people are being compensated for accidents.

Reinsurers offer "insurance for insurers", by taking on the risks of the insurance firm which has a direct contract with the customer.

Broker Willis Re said UK motor insurers which had big enough losses to trigger reinsurance payouts saw rate increases of 35% and upwards on policies which took effect from January. Those which did not rely on reinsurance payments faced rises of 20%-30%.

The Financial Times reported that the knock-on effect for UK policyholders could be a 3%-10% premium rise, according to some estimates, which would mean hundreds of pounds extra for some drivers.

Willis Re said that larger, more serious bodily injury claims are increasingly being settled by periodic payment orders (PPOs), which are paid at regular intervals over the lifetime of someone who has been injured, rather than a one-off sum.

Grange Turner, executive director of Willis Re, said this has created greater uncertainty for insurers and reinsurers, which need to weigh up factors such as the life expectancy of a claimant and wage inflation.

He said: "Many reinsurers have become increasingly concerned about taking all of these variables on to their own balance sheets."

The added cost pressures come at a time when young female drivers in particular are already predicted to see their car insurance premiums shoot up, after European rules came into force last month banning insurers from taking someone's gender into account when calculating how much their insurance should cost.

Young women are forecast to be among the worst affected due to the comparatively high accident rates of young men.

Peter Harrison, car insurance spokesman for comparison website MoneySupermarket, said: "Any additional cost won't go down well and I'm sure that cost will be passed on."

Mr Harrison said the competitive nature of the market kept premiums on a downward slide over the last year.

But he said that any price adjustments as a result of the new gender rules are likely to become clearer in the next few weeks.

"We will see a lot of volatility in the next few weeks," he said. "This has been a very big change in the way that people do things."
www.dailyrecord.co.uk/business-consumer/drivers-facing-higher-car-insurance
Compare the Market brand is associated with Meerkats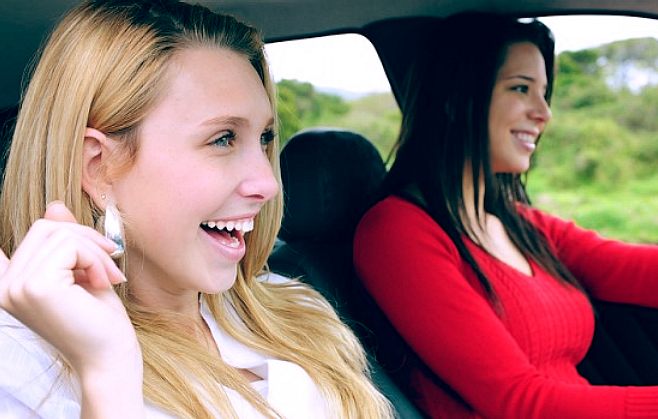 ---
UK VEHICLE INSURANCE ONLINE A - Z
No matter what car, van or bike you drive, we're all looking for great value and quality in our UK motor insurance? But who is the best - who is the cheapest and who offers the great service in the event of a claim?
See the insurance companies below who claim to offer competitive cover at sensible prices, our guide to the jargon and tips for cutting your quote - Good Luck:-
Shopping for car insurance (often referred to as 'motor insurance') has traditionally been a painstaking but necessary task. From fully comp to third party, finding the right deal from numerous UK car insurance companies can prove to be an overwhelming challenge using a telephone. However, there's more to a search than just finding cheap car insurance. You need to ensure you get the cover to suit your needs as a motorist. We recommend you see our Insurance Guide before applying for any insurance.
A - Z DIRECTORY of MOTOR MANUFACTURERS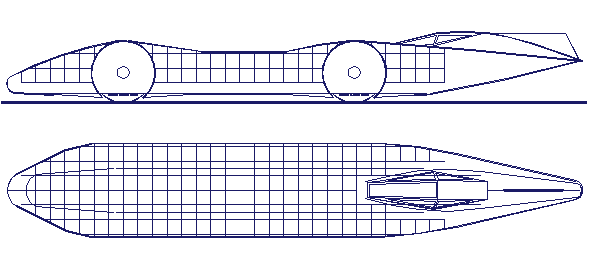 Probably the world's fastest solar powered electric car: 350mph +
This car's batteries are charged using natural solar energy.
A green eco sporting event - looking for sponsorship to be able to.
chase the blue bird of clean air happiness - Maurice Maeterlinck.