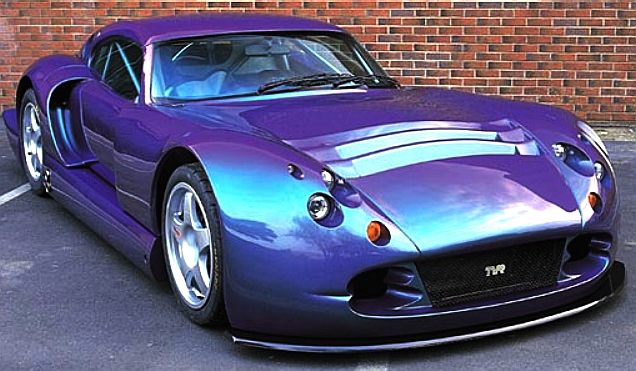 JULY 2012
TVR was an independent British manufacturer of sports cars. Until 2006 it was based in the English seaside town of Blackpool, Lancashire, but has since split up into several smaller subsidiaries and has been relocated elsewhere. The company manufactured lightweight sports cars with powerful engines and was, at one time, the third-largest specialised sports car manufacturer in the world, offering a diverse range of coupés and convertibles. Most vehicles use an in-house straight-6 cylinder engine design; others an in-house V8. TVR sports cars are composed of tubular steel frames, cloaked in fibreglass bodywork.

TVR's two arms were TVR Engineering, which manufactures sports cars and grand tourers, and TVR Power, their powertrain division. The company has had a turbulent recent history and had not made any new cars since 2006.

In July 2012, owner Nikolay Smolensky announced that despite analysing various potential plans to create a new car, building a new TVR model was not going to be financially viable, thus bringing TVR's existence as a car manufacturer to an end.
Despite the best efforts of fate, mismanagement, over-reaching ambition and global recession, nothing had managed to kill off TVR, the once Blackpool-based manufacturer of scarily fast and dramatically styled sports cars.

But Nicolai Smolensky, the young Russian banker and businessman who bought TVR from Peter Wheeler in 2004 for a rumoured £15 million and seemed on the verge of restarting production, has thrown in the towel and is off to build TVR-branded portable wind turbines. A more unlikely fate for the famous name would be hard to imagine.

TVR was started by Trevor Wilkinson in 1947 and enjoyed its, admittedly patchy, golden years between the late Sixties and late Nineties. When Smolensky acquired it he must have believed he was on to a sure thing, given the fierce loyalty and enthusiasm of customers worldwide, despite slumping sales.

Even when Smolensky closed the Blackpool factory in 2006 – which he'd said he wouldn't, an act that led to a posse of TVR owners driving noisily into London to hand a "keep the factory open" petition to No 10 – the optimism remained intact.

However, a relentless succession of wrangles underwritten by the cold light of day slowly strangled Smolensky's original vision of a significantly evolved TVR range with the requisite in-depth quality and hi-tech engineering to compete in the sports car premier division.
Undeterred, he persevered with his mission to get TVR back on the road, and it seemed that his persistence might be about to bear fruit.
http://www.telegraph.co.uk/motoring/news/9402657/The-decline-of-TVR.html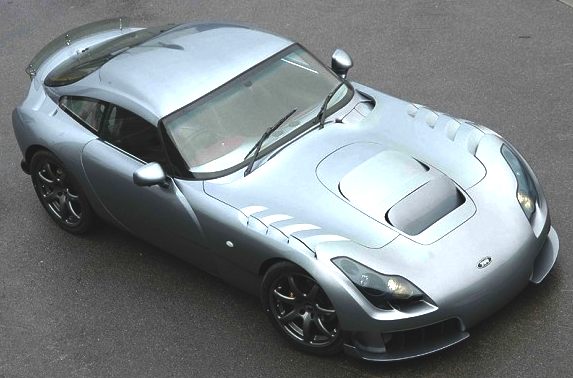 ---
Please click on the links above to find out about these famous automotive makers. If your company is not included and you would like to be listed, please let us know.
UK VEHICLE INSURANCE ONLINE A - Z
No matter what car, van or bike you drive, we're all looking for great value and quality in our UK motor insurance? But who is the best - who is the cheapest and who offers the great service in the event of a claim?
See the insurance companies below who claim to offer competitive cover at sensible prices, our guide to the jargon and tips for cutting your quote - Good Luck:-
A taste for adventure capitalists

The world's fastest electric car: 350mph + using energy from nature