When Riccardo Patrese retired from Formula 1, he held the record of 256 Grand Prix starts. Moreover, he was a World Championship points scorer for longer than any other driver in F1 history and also has the longest winning record, eleven seasons separating his 1982 Monaco GP victory from his triumph in the Japanese race in 1992.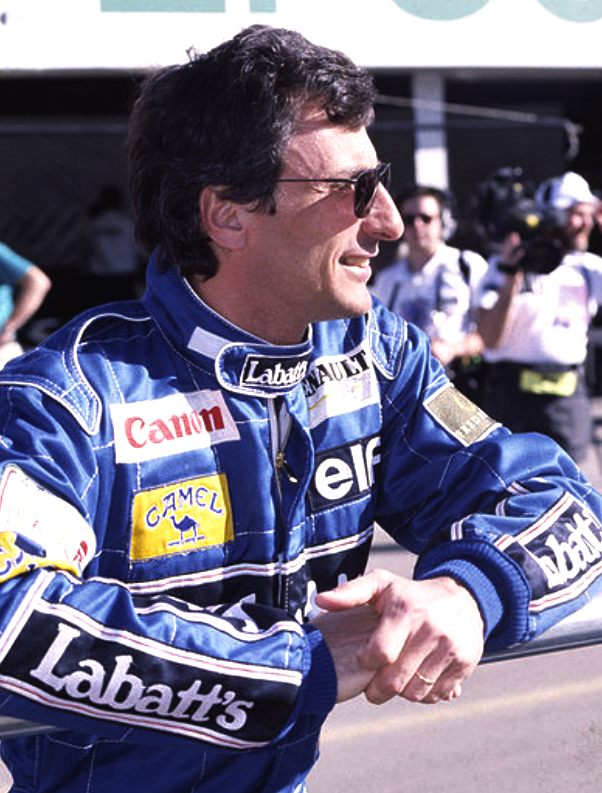 Born in Padua, Italy on 17 April 1954, Riccardo distinguished himself in karting and Formula 3, before graduating to F1 with the Shadow team in 1977. When members of the team split to set up Arrows, Patrese went with them. He quickly gained a reputation for being over-aggressive and arrogant, on circuit and off, but he was unjustly accused by his peers of having triggered Ronnie Peterson's fatal accident at Monza in 1978.
In 1982 Patrese switched to Bernie Ecclestone's Brabham team alongside Nelson Piquet, went to Alfa Romeo (1984-85), back to Brabham (1986-87) and then to Williams from 1988 to 92 where he partnered Nigel Mansell during the Englishman's World Championship winning season. Patrese had an F1 swan song season with Benetton alongside Michael Schumacher in 1992 before retiring from the F1 stage.
RETIREMENT

As most teams already had drivers signed for 1994, Patrese opted for retirement and brought the longest F1 career in history to a conclusion.

In 2002, as thanks for his years of service to Williams, Patrese was invited to test the team's latest F1 car.

In 2005 he returned to racing in the inaugural season of the Grand Prix Masters formula for retired F1 drivers. He finished third behind his former team-mate Nigel Mansell and Emerson Fittipaldi in the sole 2005 race at Kyalami, South Africa. His 2006 season was less successful with a 10th place finish at Losail in Qatar and a 6th at Silverstone.

Patrese's record of 257 Grand Prix entries stood for 15 years, surviving the Schumacher era when Michael Schumacher retired on 250 race entries. Rubens Barrichello finally overhauled Patrese's total, recording his 258th Grand Prix entry at the 2008 Turkish Grand Prix. As part of the "handover", Patrese tested a Honda RA107 at Jerez on 9 September (Barrichello was driving for Honda at the time). Schumacher subsequently came out of retirement and became the second driver to surpass Patrese's former record.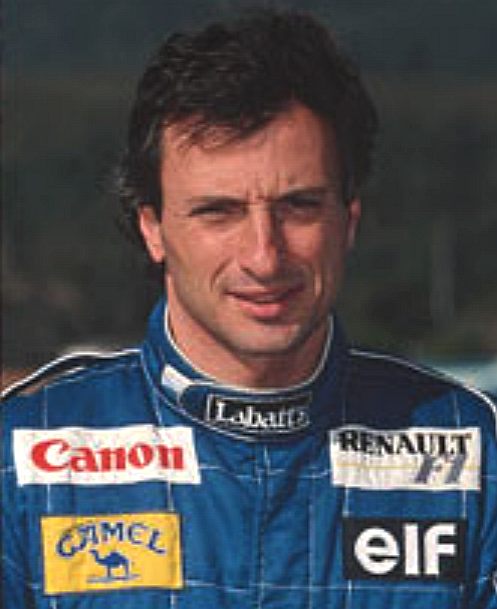 LINKS
Riccardo Patrese: The Italian Hero
RACING DRIVERS INDEX
RACING TRACKS A - Z INDEX DRIVERS
A very fast electric vehicle
---
TEAM TECH WIND-TNL CHASSIS SUSP MOTORS DRIVE BATTERIES BODY
INSTRUMENTS FUNDING TIRES CLOTHING SAFETY CAPSULE LSR ESTIMATES
SERVICE STATIONS PAY AS YOU DRIVE HYBRID MULTIFUEL TRANSITION
EV MOTORING COSTS SOLAR PANELS