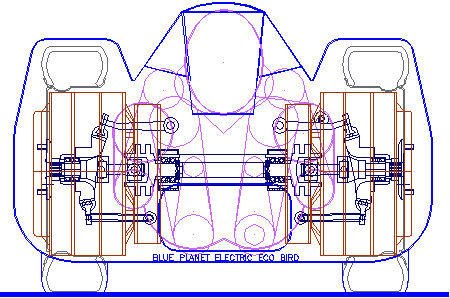 The good news is that most production vehicles being built today are suitable for conversion to the Ecostar™ Universal cartridge exchange system, provided they are pure battery electric cars with the suggested transitional solution. Hence, the system may be accurately described as "universal." The only way you'll ever find out if it is possible to produce your hatchback, estate, coupe, SUV or PSV, etc, with the system, is to try it out. Whether you do that in theory with computer modeling, or whether you do it for real with a test rig, or a bit of both, is up to you.
A simple survey of any proposed model will confirm suitability and highlight any potential problems. When the system was fitted into a very old Rover Metro, there were no serious obstacles. The majority of front wheel drive vehicles are better suited. Some traditional rear wheel drive vehicles may be a bit more of a challenge. We'd suggest using a front wheel drive platform to keep eventual production modifications and costs down.
The invitation is to all manufacturers to design a prototype EV with a battery cartridge exchange system built in. It's not difficult, our design consultant produced two loading systems in his home garage by hand (see below). The technology exists but will need to be adapted and by each manufacturer's own engineers for their own vehicles. For that to happen open communication between companies is essential, or at least confidential communication when it comes to manufacturer's chassis refinements, but open communication when it comes to agreeing the basics.
A very fast electric vehicle
Motor manufacturers who are interested in exploring the possibilities for this technology should contact us. We will be pleased to advise if a particular floorpan of any of your production vehicles may be adapted easily to use the Ecostar™ cartridge refueling system.
| | |
| --- | --- |
| | |
| Prototype battery cartridge suitable for racing and road cars as fitted in the BE1 below - this design has since been improved. | Prototype pneumatic battery cartridge loading servo installed in the BE1 electric racing car in 1995 - uses more space to achieve exchanges but it is formula one pit stop fast |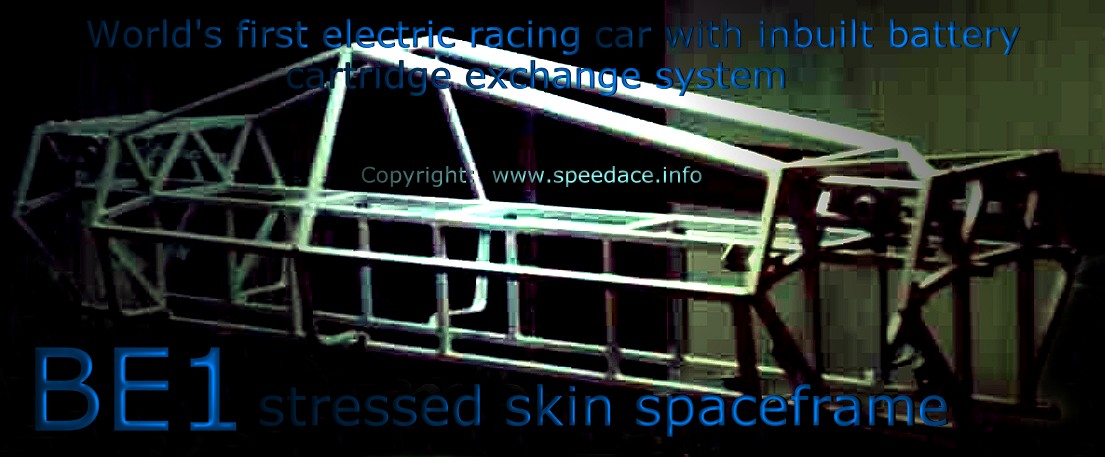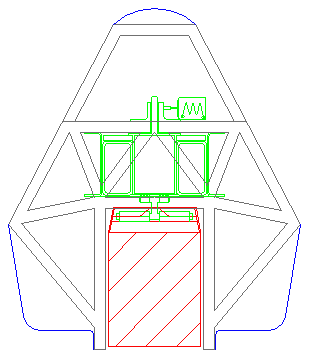 This is one of the design drawings for the BE1 cartridge loading system as used in 1995/6.
You can easily identify the chassis as being that in the workshop above - and the
cartridge and pneumatic loading servo seen in the pictures above the frame.
Click on the picture above to see this loading system fitted to a sports
(Tomcat) concept car from 1997, or see the diagram below..
Contact us:

or phone UK:
+44 (0) 1323 831727
+44 (0) 7842 607865
Intelligent Battery Support System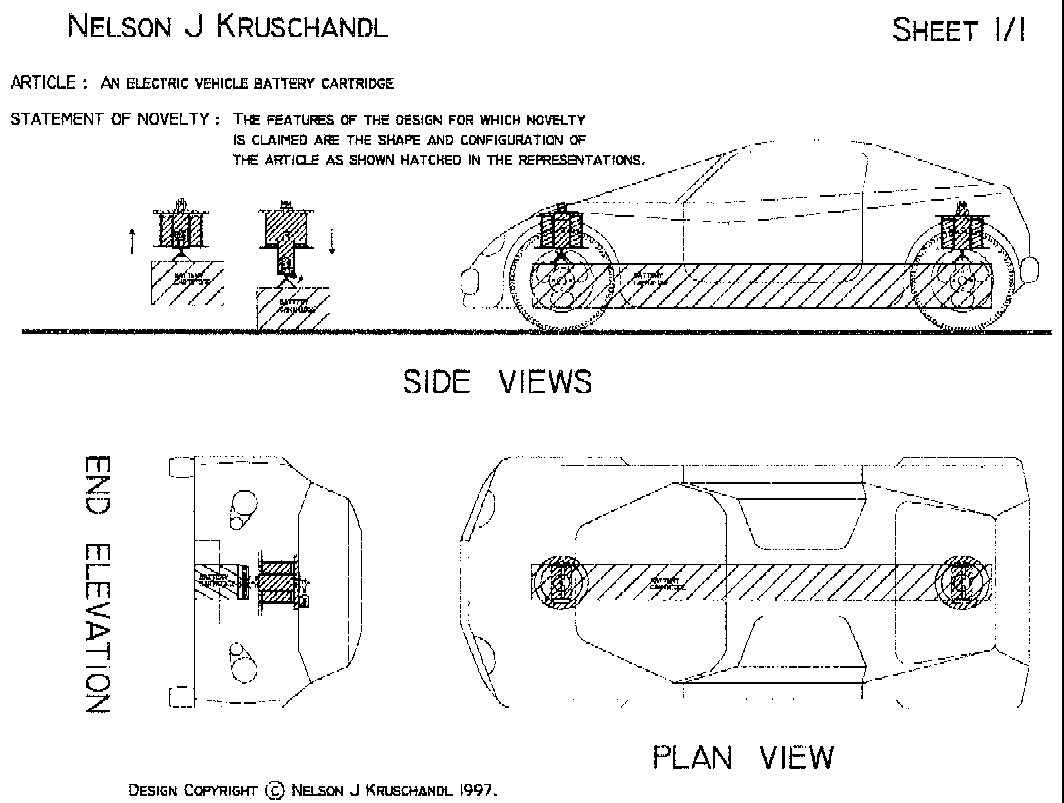 | | |
| --- | --- |
| | |
| Battery cartridge refueling system - Electric servo loading mechanism installed in a prototype Rover - front end | Rear end of Rover car (boot) - this is a more compact design than the pneumatic servo above - with exchanges taking no more than two to three minutes |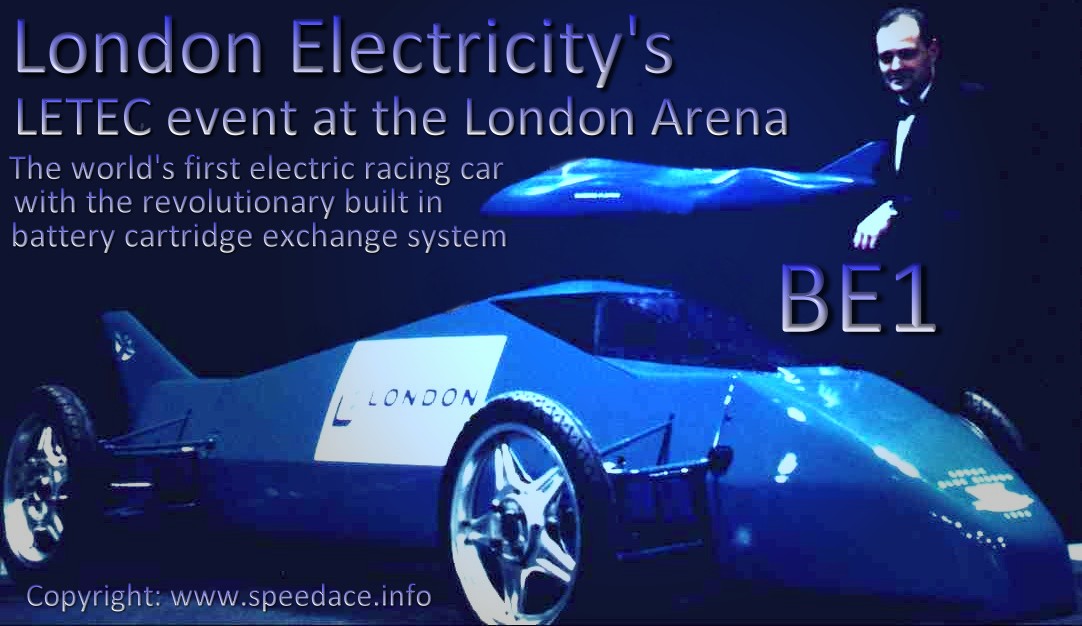 This historic electric vehicle was designed and constructed by our consultant (pictured) in his workshops in Sussex, England in around 4 months. It was featured in the Daily Telegraph, displayed at Beaulieu in the Land Speed Record hall of fame, at the London Arena, Olympia and featured on the Big Breakfast with Keith (Cheggers) Chegwin. It also achieved 160mph on a stretch of road that had not been opened to the public between Polegate and Pevensey Bay, with thanks to the road construction crew.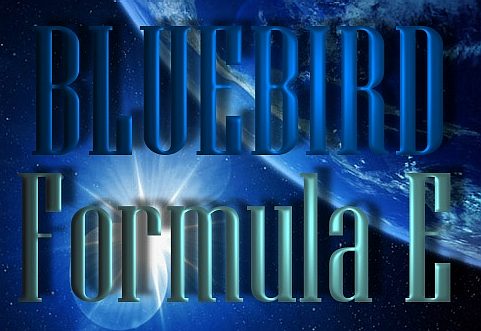 The world's fastest electric circuit racers need a system to recharge batteries instantly during pit stops. The Formula E concept design above incorporates the patent Bluebird™ instant energy transfer system - allowing EV refuelling in around 10 seconds. Get your free developer License from Bluebird Marine Systems Ltd.