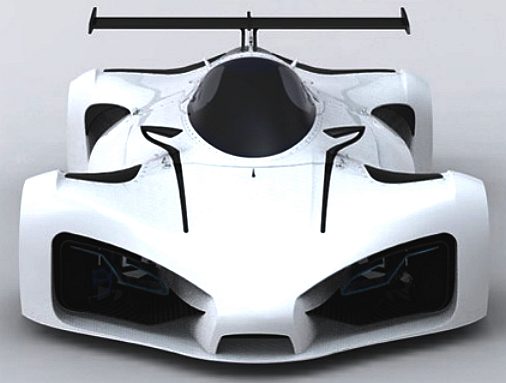 LeMans Green GT E racing concept car.
THE FASTER WAY TO TRANSFER ENERGY

Inductive charging is a great idea for city cars, to eliminate all those wires dangling all over the place. But is it quick enough for Formula E?
There is a system where electric racing cars can come in for a pit stop and drive out again in 10-15 seconds fully recharged. The Bluebird FE™ system relies on light weight inbuilt power loaders to swap battery cartridges. The first car to use such a system was a land speed record car in 1995. The system used in that car was pneumatic, slow and cumbersome. It took 2 minutes to swap battery cartridges.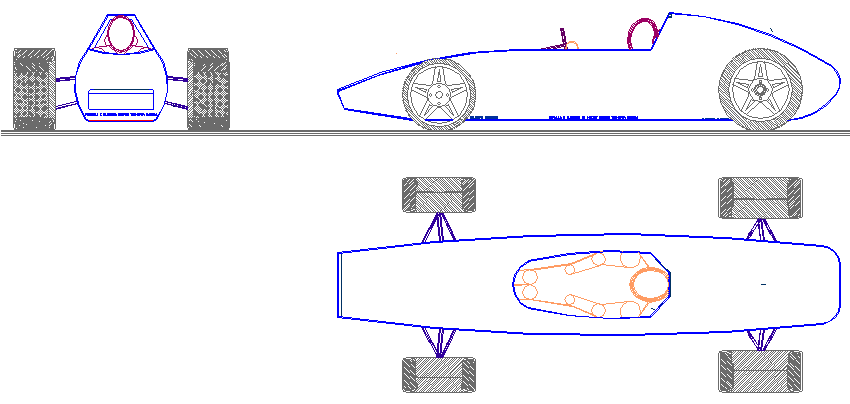 The above drawing of a Formula E prototype, features the 'Bluebird™ FE' inbuilt high-speed cartridge exchange system. Though the design is basic, you can see for yourselves that the inclusion of such a large battery cartridge and inbuilt loaders, has not radically changed the general layout. Or, in other words racing cars of the future that can refuel instantly can use existing suspension and drive packages.
Later, a more compact electric servo was developed which was fitted in a humble Rover Metro. Cartridge swapping eventually came down to 60 seconds using the improved system. There was no racing market at that time and the system was not developed further. Shai Agassi filed an improvement patent for his Better Place cartridge loading system and for once road cars had more advanced technology than racing cars - because rather surprisingly, electric racing did not exist.
Then in 2012 the FIA created Formula E, and the rather strange 'car-swapping' idea seemed a backward move for motorsport, especially where there is a system to recharge cars instantly - obviously that required some development work and lateral thinking, but with a fresh improvement patent just about to be lodged, it looks like really high speed pit stops will be on the cards for 2015.
Any team interested in either licensing or collaborating on development of the Bluebird™ instant recharging system should contact Bluebird Marine Systems Ltd or Max Energy Ltd. Formula E teams are being granted free developers licenses - in the interests of furthering the sport.
Plug in charging. Great for road cars - stop and have a coffee. Not so great for Formula E drivers in a hurry. With the Bluebird™ instant charging system there is no need to get out of the car to refuel - the car does all the work for you automatically in seconds.
FORMULA ONE
RACING DRIVERS INDEX
F1 RACING TEAMS INDEX
Please click on the links above to find out about these famous automotive makers. If your company is not included and you would like to be listed, please let us know.
The world's fastest electric circuit racers need a system to recharge batteries instantly during pit stops. The Formula E concept design above incorporates the patent Bluebird™ instant energy transfer system - allowing EV refuelling in around 10 seconds. Get your free developer License from Bluebird Marine Systems Ltd.
FORMULA E: TEAMS, EVENTS & CARS
Birmingham Super Prix return and the Formula E series

Bluebird™ FE instant pit stop recharging system for Formula E cars*

Bluebird GTL* withdrawn

Pit Stops - servicing and history of the sport

Virgin Racing - Alex Tai

*

Note, there is no connection between the Bluebird™ FE system and the proposed Bluebird GTL team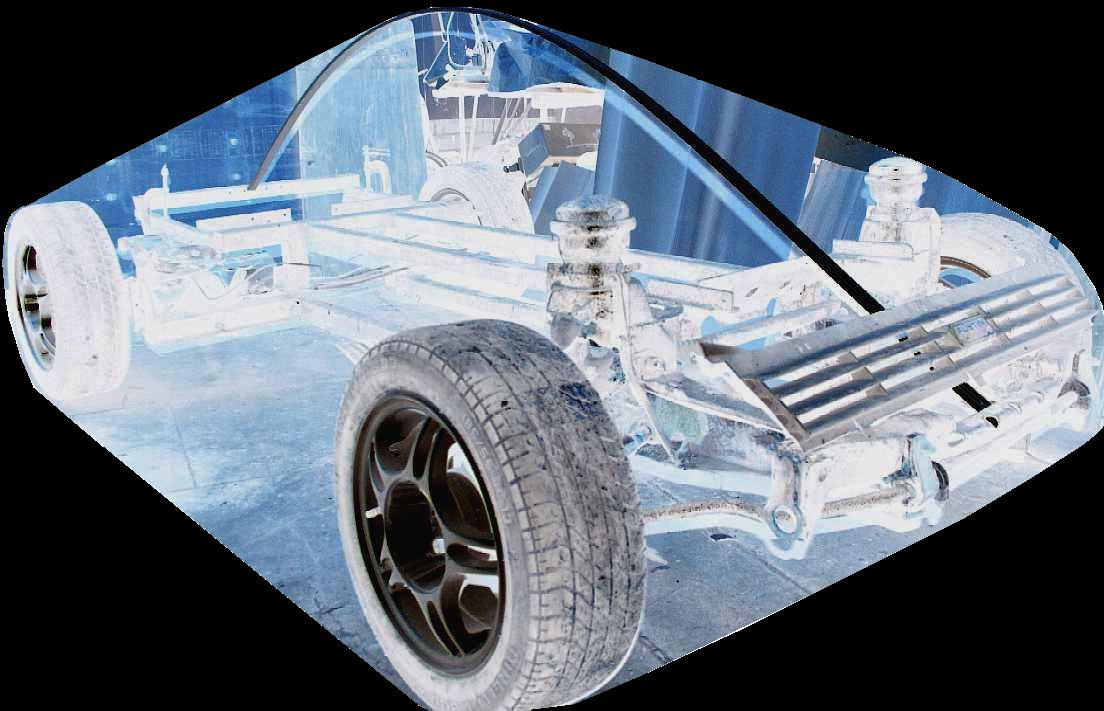 NEW for 2014 - The TOMCAT Ecostar BE4 (bare frame) DC50 city sports car concept featuring the Bluebird™ instant recharging system that is the enabling bridge between battery electric vehicles of today and the hydrogen fuel cell EVs of the future - Hydrogen Economy (HE) Ready. You wouldn't buy a TV that was not HD and 3D ready, so why buy a car that is not HE ready. Future proofed EV technology from Bluebird Marine System Ltd. Expressions of interest for collaborative consortium building are invited - aiming for a Horizon 2020 bid from 2015 >>.