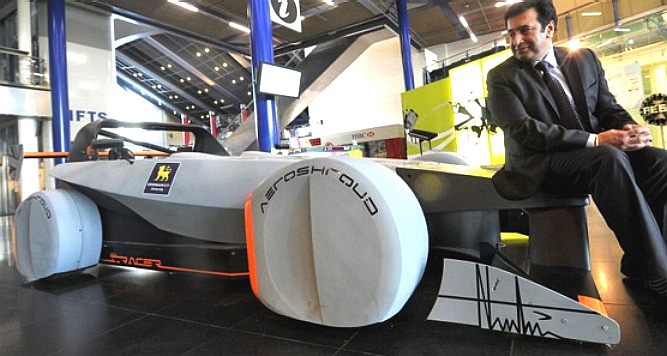 BIRMINGHAM SUPER PRIX RETURN
According to an article in the Birmingham Post, motor racing could return to the streets of Birmingham if a bid by a city university and Midland sports car manufacturer succeeds.

Plans are currently being drawn up for a showcase event through the city's streets. Organizers believe it could be an ideal opportunity for the event which has been described as the future of motor-sport.

Utilising super-fast electric cars the series will run on street circuits around the world, rather than purpose-built tracks – effectively resurrecting the long lost Birmingham Super Prix.

Parmjit Chima, head of the School of Engineering, Design and Manufacturing Systems at Birmingham City University (BCU), believes Birmingham would be an ideal location for a race in the Formula One organiser FIA's new Formula E racing series which is due to launch next year.
Each car will carry enough battery power to run at peak performance — reaching speeds approaching 200mph on straights — for about 20 minutes.

Oddly, after this very short duration, each car will come into the pits and stop to charge, while the driver gets out, runs down the pit lane to a waiting fully-charged car, and drives off for another 20 minute stint. This sounds crazy to us here. There are several battery exchange systems that allow cars to refuel in a couple of minutes. Racing would see such pit stop exchanges brought down in time to less time than it takes for a driver to hop from one car to another.
You wouldn't see private drivers dump their car for another at a service station. The whole idea seems rather bizarre to us. Whoever dreamt that up must be living on another planet - and you can quote us on that - and have your say on these pages.
Constructors should be encouraged to develop refueling for the real world, where drivers want to be served as quickly as possible, so they can get on with their lives. With electric cars, it's not just about the mechanicals of the transmission or the power of the motors, it's about energy management. That was never a problem with formula 1 cars. All you needed was a big pump and a big bit of hose pipe.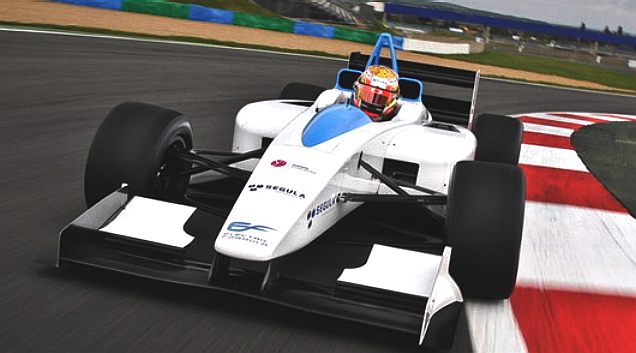 BIRMINGHAM CITY UNIVERSITY
BCU has been working with sports car make Westfield to make the iRacer – a zero emissions electric racing car – and Mr Chima said the project's end goal was to secure racing in Birmingham.

The FIA's new venture for all-electric zero emissions cars has so far seen Rome and Rio de Janeiro sign up to host races – but Mr Chima believes Birmingham would offer a perfect fit given its automotive heritage and the fact it once ran its own Super Prix.

The growing fuel crisis and rocketing prices mean there is a rush to be on the forefront of electric car design.

"The time is right to get vehicles on the streets of Birmingham again," said Mr Chima.

"Formula E is still being developed and the FIA are currently trying to get the whole thing organised but it is Bernie Ecclestone's big thing and Birmingham would be absolutely perfect.

"This is something that is lacking in the city's calendar of events and it would really bring the public together.

"It is something I have discussed with many people around the region and so far no one has said no to the idea. I think there is huge enthusiasm for motor racing on the streets of Birmingham."

Mr Chima's call comes on the back of a project between BCU and niche Midland car maker Westfield, which has created the world's first zero emission electric kit car.

Westfield's iRacer can be bought as a shell or a complete vehicle and can use electric, hybrid or internal combustion engines.

It has been designed by the Kingswinford firm to support a growing demand for zero emission racing vehicles and BCU have been asked to reduce CO2 and weight by a minimum of 20 per cent to meet upcoming emissions targets.

As well as giving its students the chance to enjoy on the job training in electric and hybrid vehicles, the university also wants to help other colleges and schools learn how to assemble the iRacer and it will offer classes and short courses on how to build it.

Such an event he feels would put Birmingham firmly on the international motorsport map and recreate the heady days of the Super Prix, which was held in Birmingham from 1986 to 1990.

Billed as Birmingham's own Grand Prix, the event saw the city centre transformed into a Monaco-style road race circuit with cars travelling at speeds of up to 200mph. A special Act of Parliament – the Birmingham Road Race Bill – had to be passed in order for the race to take place.

Mr Chima hopes to develop an electric car race event for students that could also take place on the city's streets.

"Students will be working on iRacer as an essential part of the curriculum in September and what we would ultimately like to do is to have a race around Birmingham," he said.

Although it would initially be small scale, taking place around the streets of Eastside, Mr Chima believes it could prove a precursor to hosting a Formula E event, with the student race ultimately forming a part of it.

He said: "If we can get something sorted with the city council we could soon be racing it around the streets of Birmingham. It might not be on the scale of the Super Prix but could be a forerunner of something that could be much much bigger such as Formula E.

"What I would like to see is a series of races maybe looking at all aspects of vehicles, including a speed race, an endurance race, an acceleration race and a race to climb hills."
Birmingham Post Enda Mullen

FORMULA E: TEAMS, EVENTS & CARS
Birmingham Super Prix return and the Formula E series
Bluebird™ FE instant pit stop recharging system for Formula E cars*
Bluebird GTL* withdrawn
Pit Stops - servicing and history of the sport
Virgin Racing - Alex Tai
* Note, there is no connection between the Bluebird™ FE system and the proposed Bluebird GTL team
RACING DRIVERS INDEX
---
Please click on the links above to find out about these famous automotive makers. If your company is not included and you would like to be listed, please let us know.
UK VEHICLE INSURANCE ONLINE A - Z
No matter what car, van or bike you drive, we're all looking for great value and quality in our UK motor insurance? But who is the best - who is the cheapest and who offers the great service in the event of a claim?
See the insurance companies below who claim to offer competitive cover at sensible prices, our guide to the jargon and tips for cutting your quote - Good Luck:-
The world's fastest electric circuit racers need a system to recharge batteries instantly during pit stops. The Formula E concept design above incorporates the patent Bluebird™ instant energy transfer system - allowing EV refuelling in around 10 seconds. Get your free developer License from Bluebird Marine Systems Ltd.