High quality bronze bushed spherical rod ends, seen below, have been sourced for the double wishbone suspension of BE3. A high strength corrosion resistant, solid drawn steel tube is being used to fabricate the wishbones.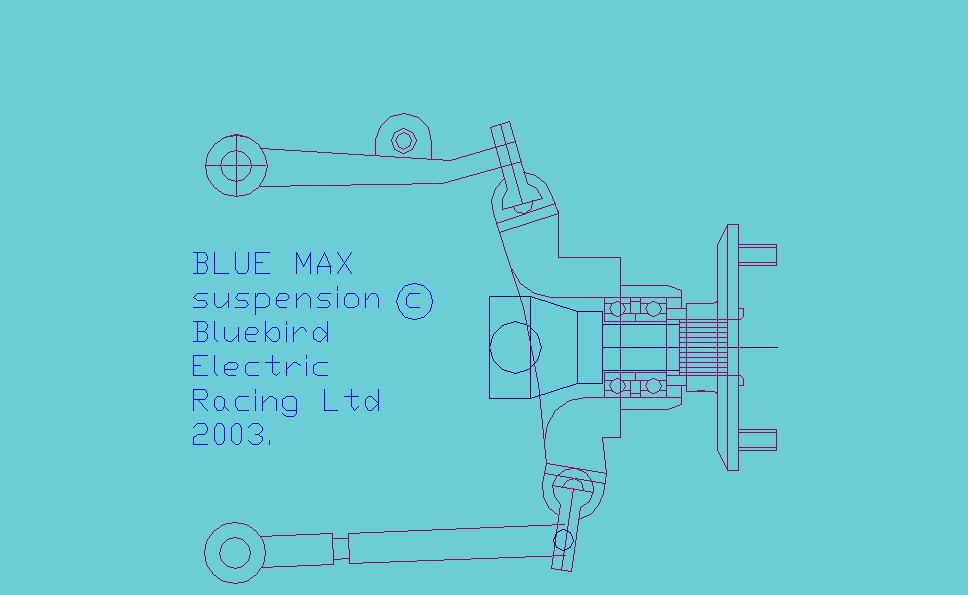 Double wishbone suspension - BE3
The suspension has been designed to minimize tyre tread angle variation to get as much power down to the track surface as possible, while keeping the vehicle stable and running true. It will be possible to adjust the rate and travel and to lock the suspension if the track surface will allow. A live axle transmits the power via constant velocity joints to each wheel.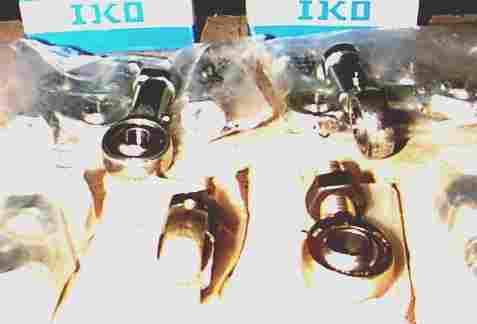 Suspension spherical rod ends
Sponsors are invited to underwrite showing of the vehicle from 2014 at a venue to be arranged. The car will be available for rolling displays early next year if all goes well.
HISTORY
This 135mph speed has already (unofficially) been surpassed by the BE1 at 160mph, a four wheel drive machine also with instant battery cartridge exchange built in. The BE1 achieved this speed on a road under construction in Sussex. In fact the BE1 was the worlds first electric car able to power exchange its own batteries and is now a historic milestone in the development of the electric car.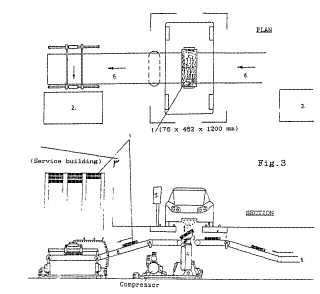 THE BE3
The Blueplanet Ecostar (or BE3) is a direct development of the BE1 chassis, which went through a further development stage with the BE2 and now has a rear seating position. As the BE1 has already exceeded 160mph, it is expected that the BE3 will comfortably take the British record, having more than four times the power (though the full power complement may not be available in time for the British record attempt).
We would be pleased to hear from anyone interested in helping the Blueplanet Team to make this a reality. The Team are looking for donations in kind as well as other support. The serious side of this project is that the cartridge exchange refueling system is the key to a successful transition from a petrol economy to a clean sustainable economy.
We are keen supporter of service forecourts for EVs that are quick and cost effective in terms of building the vital infrastructure support:
"EV manufacturers should agree a battery cartridge format as a platform for energy supply companies to provide the essential infrastructure. The challenge should not be underestimated. Even with the goodwill of car makers and energy suppliers, the change to electric motoring will take time. Governments should be involved in the fight against carbon build up in our atmosphere, by providing statute and prototype funding for innovation."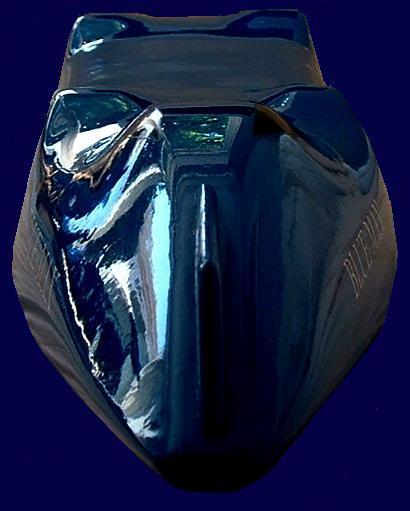 Project: Blueplanet Ecostar
An electric land speed record car that refuels itself by changing battery packs between each run - charged by solar power.

Contact us:

or phone UK:

+44 (0) 1323 831727
+44 (0) 7842 607865

Intelligent Battery Support System
THE BLUE BIRDS OF HAPPINESS