In any sort of motor sport protective clothing is a must. A vehicle should be designed to protect the driver in the event of a crash and must be fitted with restraining harnesses or belts capable of bracing the occupant effectively. A crash helmet is essential to cushion the drivers head against solid impact and racing overalls are a must to protect the body from abrasion and fire hazards. Nelson Kruschandl insists on quality racing equipment

for his Blueplanet Ecostar BE3 project.

MSA specifications
At the time of writing (October 2004) the MSA Yearbook (the "Blue Book"!) specifies the following:
'Section Q.9'
"9.1 Clean Flame-Resistant overalls must be worn. Flame resistant overalls may be manufactured from Nomex III, Proban or equivalent materials. Competitors are also strongly advised to wear Flame Resistant gloves, socks, balaclavas and underwear."
Acceptable standards (abridged):

Racing
FIA Standard overalls w.e.f. 1.1.2005

All other events
BS6249 part 1 Index A or B
BSEN533
FIA Standard overalls

For FIA standard overalls the homologation label will be stitched into the fabric of the garment or on a sewn-in label. For International use overalls must comply with FIA 8856-2000 (w.e.f. 1.1.2005)
"Plastic shoes (such as trainers) should be avoided."

FIA International racesuit specification
A flame-retardant racesuit has to pass a practical test before it can be homologated for use in FIA-organisedmotor sports events.
All materials used in construction of the racesuit should pass an international standard ISO6940 which concerns the flammability of fabrics.

Samples of the composite used in the suit are tested both before and after washing to give protection of at least 12 seconds before 2nd degree burns.

At this point, the composite is twisted along the warp and the weft. If the inner layer breaks open then the racesuit fails the test.
FIA International kartsuit specification:

Samples of the composite are fixed to a rig which is spun at high speed then dropped onto the surface with a standard force. If the fabric melts or rips apart then the kartsuit fails the test.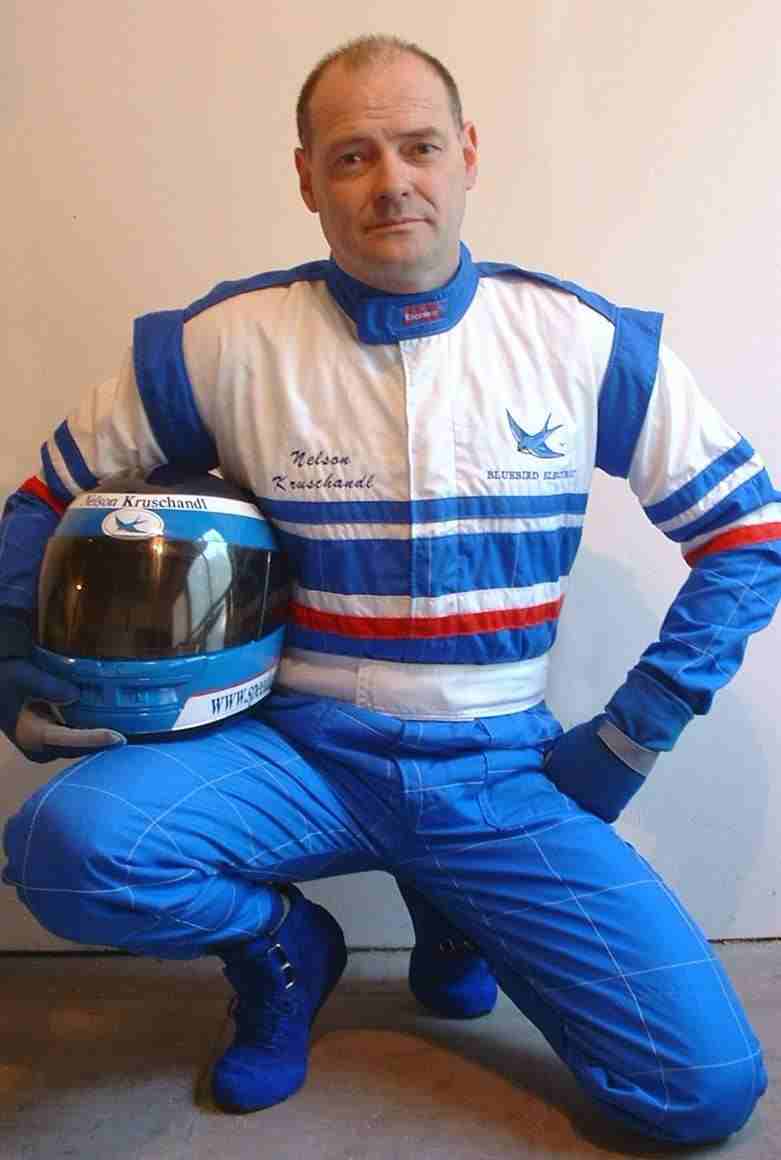 ACE - Suited up
CLOTH SPECIFICATIONS:
Polycotton

Top quality 65/35 polyester/cotton blend is strong, lightweight and comfortable. Suitable for all applications where flame retardancy is not applicable.
Cordura
Cordura 500 ™ is a cloth produced by DuPont and particularly suitable for karting use. It is light yet strong and provides protection against abrasion in the event of an accident and complies with the latest CIK/FMK regulations. When quilted to a lightweight towelling lining, it offers performance, style and comfort.
Proban

A 3111 cotton proofed in the production process to resist flame to European standard en533 - the minimum required by the MSA for club/national events. Contrary to public opinion, Proban treatment does NOT wash out over a period of time. Damage is more likely to occur through bad treatment or being covered in oil - so do not work in your racing overalls. Proban is quite a heavy fabric but gives good flame protection at a budget price.
Nomex III

Developed by DuPont, this is probably the best known of all flame-retardant fabrics. It is tested to the same rigorous standard as Proban yet, is a much lighter fabric. Used in layers, it has excellent thermal barrier properties and is capable of passing the strict FIA tests for racing drivers' overalls. Nomex III is naturally flame-retardant with no external treatment.
RACING CLOTHING LINKS:
Thin Air Limited & R G RACEWEAR
Griffin Farm, Bowden Hill, Lacock, Chippenham, Wiltshire, SN15 2PP United Kingdom
Tel: +44 (0)1249 730099, Fax: +44 (0)1249 730066,
Email: CONTACT HERE!
About RaceWear
Kartsuits
Racesuits
Underwear
Gloves and boots
Oversuits and accessories
Karting Centres & Race/Rally Schools
The David Charles Group
GATELLIE RACEWEAR
Unit 8, Harrier Park
Hawksworth, Southmead Industrial Estate
Didcot, Oxon, OX11 7PL
UNITED KINGDOM
Tel +44 (0)1235 814658
Fax +44 (0)1235 814744
http://www.gatellie.co.uk
Catalogue Index | Covers and bags | CIK Kart Racewear | Wetsuits | Proban
Gloves | Boots | Rib Protector and Neck Brace | Balaclavas
UK Design http://www.karting.co.uk/
H T HUGES Motor Sports and Racing Suits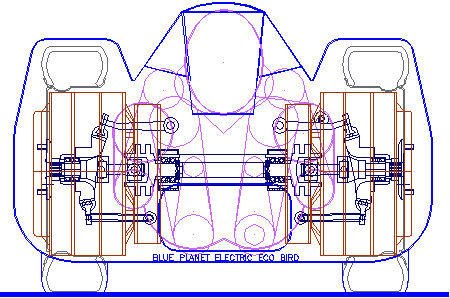 The Blueplanet Ecostar is long and low. It features battery cartridge refueling.
The driver sits at the rear dragster fashion, the battery cartridge is in the front
all the way to the nose cone. Check out the battery cartridge exchange sequence below.

Contact us:

or phone UK:

+44 (0) 1323 831727 +44 (0) 7842 607865
Bluebird Marine Systems Ltd

Intelligent Battery Support System
THE BLUE BIRDS OF HAPPINESS

If your land speed record car cannot refuel itself like this, you are at a huge disadvantage. Blueplanet is around 66% the weight of a car that does not have cartridge exchange refueling for the same performance.

Blueplanet has inbuilt battery loaders. It does not need a
complicated service station to refuel itself in under 2 minutes.