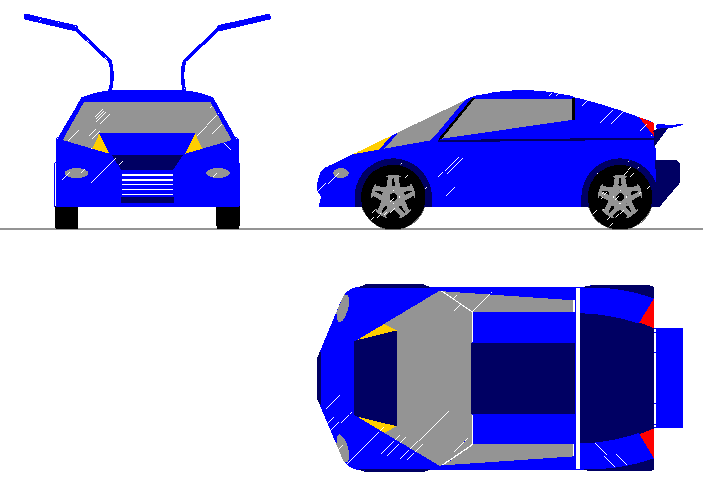 One of the smallest city cars ever due for showing in 2015
MOTOR SHOWS A - Z
Africa and The Middle East
Accra Motor Fair, May-June, Accra, Ghana
Middle East International Motor Show (Dubai Motor Show), UAE (November)
Qatar Motor Show, Doha (January)
Asia
Beijing International Automotive Exhibition (Auto China) (November 21–27, 2006)
Guangzhou International Motor Show (Auto Guangzhou)
Indonesia International Motor Show (Jakarta, July)
Manila International Auto Show (Manila, April)
Osaka Auto Messe (Osaka, February)
Philippine International Motor Show (Pasay, August)
Shanghai Motor Show aka Auto Shanghai (April 21–28, 2011)
The International Commercial Vehicle Fair (October) Chennai
Tokyo Auto Salon (Tokyo, January)
Tokyo Motor Show (October–November) (December 3–11, 2011)
Europe
Athens International Motor Show, Athens
Auto Mobil International (AMI Leipzig), (Leipzig, Germany)
Autosport International (Birmingham, United Kingdom, January)
Barcelona International Motor Show, Barcelona (May - biennial)
Berlin Motor Show (Avus Automobile Akzente)
British International Motor Show
Capital Autoshow, Kiev
Concorso d'Eleganza Villa d'Este
eCarTec, Munich, from October 19 to 21
European Motor Show, (Brussels Motor Show), (Brussels)
Frankfurt Motor Show (IAA), Frankfurt (September - biennial) (English: Frankfurt Motor Show)
Salon International de l'Auto (Geneva) (March) (English: International Geneva Motor Show)
Helsinki Motor Show, Helsinki, Finland
Kiev International SIA Motor Show
London Motorfair, (London Motor Show)
Madrid ClassicAuto, Madrid (February)
Madrid Motor Show, Madrid (May) (biennial)
Max Power Live (defunct)
Moscow International Motor Show or MIMS, Moscow, (August–September
Paris Motor Show, Paris, (September–October - biennial) (English: Paris Motor Show)
Ravens Wood Custom and Classic Car Show & Fayre Sunday 20 June 2010
The Commercial Vehicle Show, (Birmingham)
Truckfest, United Kingdom
Turin Auto Show, Turin, Italy (defunct)
Latin America
Lima Motor Show (Lima, Peru) - (November)
Salón Internacional del Automóvil México (Mexico City, Mexico) - (September-October)
São Paulo International Motor Show, (Salão International do Automóvel de São Paulo), (São Paulo, Brazil) - (October-November)
North America
AACA Eastern Regional Fall Meet at Hershey, PA
Alabama International Auto Show (Birmingham, Alabama)
Amelia Island Concours d'Elegance (Amelia Island, Florida)
Barrett-Jackson Collector Car Auction, (Scottsdale, Arizona)
CATMAAS Ontario - Car and Truck Mod & Accessories Show
Canadian International Auto Show (Toronto, Ontario)
Consumer Electronics Show (International CES) (Las Vegas, Nevada)
Evansville Days on the Kaskaskia Car, Truck & Motorcycle Cruise-In (Evansville, Illinois
First Hawaiian International Auto Show
Fleetwood Country Cruize-In Auto Show (London, Ontario)
Fort Mcmurray Revolutions Car Show (Fort Mcmurray, Alberta)
Great West Truck Show (Las Vegas, Nevada)
Hot Import Nights (various venues)
Moab Jeep Safari, (Moab, Utah)
Motorama (defunct)
Nashville International Auto and Truck Show (Nashville, Tennessee)
New England Summer Nationals (Worcester, Massachusetts)
New York International Auto Show
North American International Auto Show (Detroit, Michigan)
Orange County Auto Show, (California International Auto Show), (Anaheim, California)
Pebble Beach Concours d'Elegance
Pennsylvania Auto Show, (Harrisburg, Pennsylvania)
Philadelphia International Auto Show
Pikes Peak International Hill Climb, (Colorado Springs, Colorado)
Portland International Auto Show
Rolex Monterey Motorsports Reunion, (Monterey, California)
Salon de l'auto de Québec (Quebec City)
Salon International de l'Auto de Montréal
San Diego International Auto Show
Scarsdale Concours d'Elegance (Scarsdale, New York)
Seattle International Auto Show
Sevenstock (Irvine, California, September)
South Florida Auto Show (Miami, Florida)
Tampa Bay International Auto Show (Tampa, Florida)
Teamwork & Technology: For Today and Tomorrow, (Waldorf-Astoria, New York City)
Ultimate Motorhead Show (Bloomsburg, Pennsylvania)
Woodward Dream Cruise (Oakland County, Michigan, August)
Oceania
Australian International Motor Show, (Sydney Motor Show), (Sydney), (Melbourne)
Melbourne International Motor Show, (Melbourne)
Motorclassica - the Australian International Concours d'Elegance & Classic Motor Show
See also
Organisation Internationale des Constructeurs d'Automobiles
References
List_of_auto_shows_and_motor_shows_by_continent
http://en.wikipedia.org/wiki/List_of_auto_shows_and_motor_shows_by_continent
http://www.accramotorfair.com/
http://www.china-autoshow.com/
http://www.manilaautoshow.com/
http://www.campiauto.org/motorshow/
http://www.cems-motorshow.com/colombo%20motor%20show/index.html
http://www.commercialvehiclefair.com
AMI - Auto Mobil International, Leipziger Messe
http://www.avtoshow.kiev.ua/ukr/index.htm
http://www.autoexpo.ua/eng/ex/sia/
http://www.classicautomadrid.com/en/
http://www.mims.ru/en/news/2008-08-22-14-53-20-580.asp
http://www.todoautos.com.pe/f6/motor-show-2008
http://www.brantfordkinsmen.ca/carshow.html
http://libertycourtyard.com/2011-car-cruise-photos.html]
http://www.revolutionscarshow.com]
2011 San Diego International Auto Show
2010-Model Tampa Bay International Auto Show - General Info". Motortrendautoshows.com
NEW WORLD RECORD ATTEMPT - Could this be the answer to the limited range of today's electric cars? This electric streamliner has a built in refueling system to allow fresh runs with a fully charged battery. The cartridges are to be charged by a special solar array, so that the attempt is carbon neutral.

'BLUEPLANET ECOSTAR' thought to apply to the European Commission call for proposals: 29/G/ENT/CIP/12/N05S00, but soon discovered that EU funding is for Universities and established companies, rather than start-up think tanks. One day if funding is achieved we could see road cars with instant battery cartridge refueling and service stations.

SUSTAINABLE LIVING

Bringing down the cost of housing for first time buyers, will also relieve a number of social problems, such a debt, where house prices and mortgages are simply too expensive for those on the first rung of the ladder. One major problem is that land is not being made available at affordable prices. This is the artificial barrier to true affordability. Council's and planners in particular want their pound of flesh.

A truly sustainable concept is the new design of home currently under development by Utopia Tristar. These homes come in at around £75,000 for a two bedroom unit. Amazingly, these homes are virtually zero carbon buildings. They actually lock carbon into timber biomass, with a managed replanting scheme. They also generate their own heat and electricity. Thus, the environment gains.

The only problem is that every council in England approached so far has been negative. No land has been earmarked which is truly affordable and some councils have not even replied to the developers, who would like to install such homes in high numbers to help the UK meet the new European directive for new builds from 2015.
News A to Z directory, please click on the links below to find your favourite news or to contact the media to tell your story: