7 SEPTEMBER 2012 WIND POWERED ELECTRIC CAR TO ATTEMPT LSR

A British-built sports car called Nemesis is to attempt to break the UK electric car land speed record later this month, currently held by the Bluebird Electric.

The Nemesis, the brainchild of Dale Vince, the founder of green electricity firm Ecotricity, will attempt to set a new record at Elvington Airfield near York on September 27, 2012.

To be driven by Gloucester-based racing-car driver Nick Ponting, the Nemesis has an estimated top speed of 200 mph-which means it should be able to smash the current record of 137 mph set by Don Wales, the grandson of legendary racer, Sir Malcolm Campbell.

The car will be powered entirely by Ecotricity's own 100 per cent renewable electricity generated by the company's network of 53 windmills around the UK.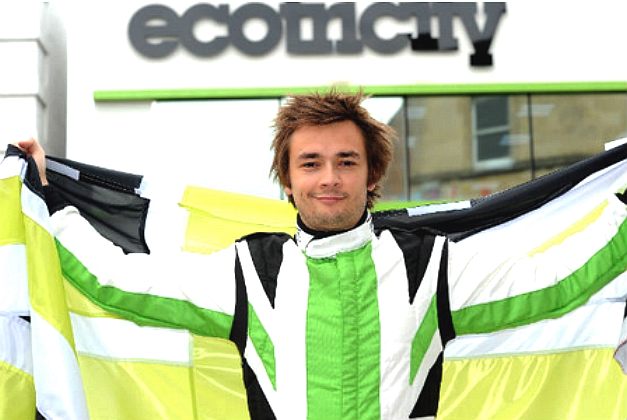 NEMESIS

Nemesis' driver, Ponting received his race licence at 14 and the now 21-year-old has experience across a range of racing cars from Formula BMWs to Formula Fords.

Mr Vince said: "We built the 'Nemesis' to smash the stereotype of electric cars as something Noddy would drive – slow, boring, not cool.

"But also to stimulate thought and debate about how we'll be getting around when the world runs out of oil. And what we've been able to demonstrate is that wind-powered cars are not just feasible, but can be a load of fun.

"We made a number of modifications to the road-legal specification of the car to give it more down-force at higher-speed. We're now quietly confident we'll break the record."

Nemesis was designed and built in less than two years by a team of leading British motorsport engineers in Norfolk. The car has already proven that it is capable of a 0-100mph sprint in just 8.5 seconds. On paper the electric motor is capable of topping 200mph, although real-world conditions – such as contending with aerodynamic lift needed to be addressed in converting the car from road-legal before they could tackle the record.

Ponting said: "There was certainly an element of 'stepping into the unknown' when we did the test-runs in July after the Nemesis had undergone a range of modifications from its normal road-legal specification.

"I've done wheel-to-wheel single-seater racing in excess of 150mph, which is quite exciting at times, but the Nemesis has been very impressive in testing and phenomenally quick.

"There were still a few downforce issues as we built up the pace in the test-runs, but we've sorted those out and we're now ready to take on the record."

The Motor Sports Association adjudicate the record attempt when it takes place this month.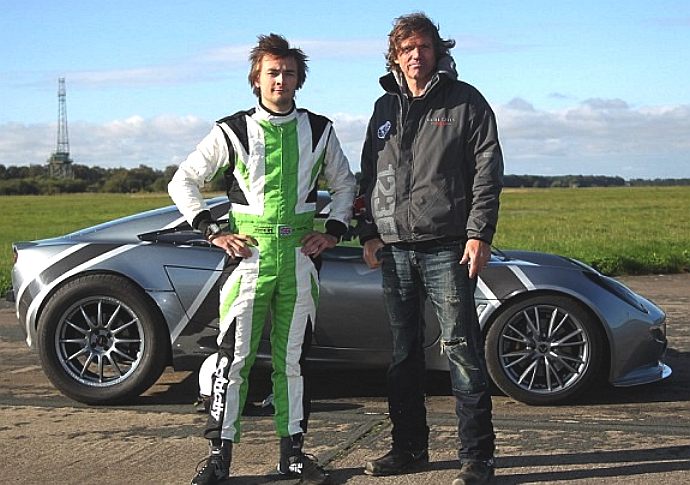 5 NOVEMBER 2010 - BRITAIN'S 1st ELECTRIC SUPERCAR HEADS TO BRIGHTON

Britain's first high performance, electric supercar was unveiled last night at an exclusive preview in London. The country's answer to the Tesla Roadster, the Nemesis-based on the Lotus Elise-is now set to make its way to Brighton for its public debut as an entrant to the Future Car Challenge this weekend.

Ecotricity Nemesis Developed by green energy firm, Ecotricity, the car is not just fast, its genuinely emission-free, as the electricity it uses is generated from the firm's own renewable energy sources.

Faster than a V12 Ferrari, the Nemesis can achieve 0-100mph in 8.5 seconds and can reach 170mph. It runs for between 100-150 miles between charges depending on driving style and can be charged from empty in under 2 hours from its fast charger or 8-9 hours from a regular mains supply.

Brainchild of the firm's founder and MD Dale Vince OBE, Nemesis was created, developed and built in less than two years by a team of leading-edge British Formula One engineers in Norfolk. Dale commissioned the car in August 2008 with the brief to "blow the socks off Jeremy Clarkson and smash the stereotype of electric cars".

"We wanted to prove electric cars can be quick to develop, beautiful to look at, cheap to run, and run entirely on wind power", said Dale Vince. "I was not looking for something ecological, worthy and a bit self-sacrificial, far from it. I wanted to create something exotic and desirable. Something that would turn heads and challenge stereotypes."

The Nemesis can be seen publicly for the first time taking part in the RAC's Brighton to London Future Car Challenge on Saturday 6 November 2010. The event is designed to showcase the motor industry's achievements in developing cleaner and more fuel efficient technologies, with awards for those that use the least energy over the course distance.

In the near future, the technology use to develop the Nemesis will be incorporated into Ecotricty's next project, a 250mph+ wind-powered electric supercar, and an electric tractor to address the next big issue of how we feed ourselves post-oil.

The team also plans to challenge the British electric car land speed record in 2011 and Vince is confident that Nemesis will comfortably break the 139 mph set by Don Wales, grandson of Malcolm Campbell and nephew of Donald Campbell, in Bluebird Electric in August 2000.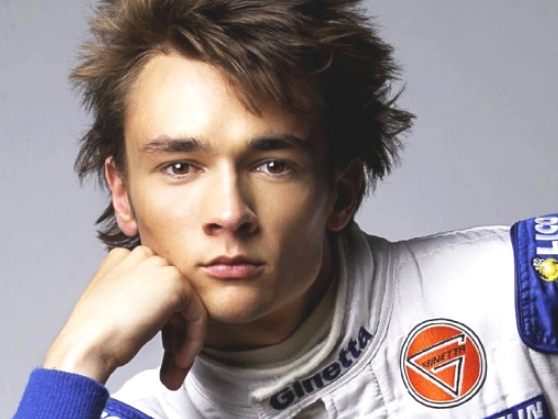 30 DECEMBER 2009 - GREEN ENTREPRENEUR TO ATTEMPT LSR

The founder of green energy supplier, Ecotricity is to launch an electric supercar.

Dale Vince is to attempt to break the current British electric land speed record of 137mph in February in his racing car dubbed Nemesis.

Nemesis

According to The Times, Dale Vince is Britain's richest green entrepreneur, worth £58 million after he launched Ecotricity, an energy provider which invests profits into wind turbines.

Nemesis, developed by Formula One engineers, cost £400,000 to build. In tests so far, it can reach 60mph in less than four seconds. It can run 150 miles between charges and can be powered in one hour from a high charge or eight hours from the mains supply. Dubbed the 'first wind-powered car', Nemesis has been run on purely wind-generated electricity.

Vince told the newspaper he is confident he will break the land speed record set in August 2000 by Don Wales.
Beating the old record by 14.6mph, the highly modified Lotus Exige was built by utility company Ecotricity and was driven by estate agent and kart racer Nick Ponting, 21.

Costing £750,000 to develop and powered by two 125kw electric motors fed by electricity generated from wind turbines, Nemesis has 336bhp, but performance is limited by the 200kg battery pack.

Ecotricity founder Dale Vince said the Nemesis was built to "stimulate thought and debate about how we'll be getting around when the world runs out of oil. And what we've been able to demonstrate is that wind-powered cars are not just feasible, but can be a load of fun."

Electric cars are often criticised for being run on electricity generated by gas- and oil-fired power stations, considerably undermining their green potentials, and when environmental impact for the life of the car - including production - is compared to regular combustion-engined cars, the difference in pollution is minimal.

Its developers claim the Nemesis can accelerate from 0-100mph in 8.5 seconds and they are confident that, hypothetically at least, the car could achieve more than 200 miles per hour.

Ponting told the BBC: "It was brilliant. The car felt really good. The conditions were perfect. We've smashed the record and then gone and done a second run and done it again.

"The acceleration is phenomenal. It gets to the top speed very quickly."

Thanks to often having just one or two forward gears and maximum torque available instantly, electric cars offer impressive acceleration that is smoother and more consistent that petrol and diesel cars.

When driven more sedately, Nemesis can cover up to 150 miles between charges, slightly more than most consumer electric cars on sale in the UK, such as the Nissan leaf which manages around 110 miles.

Vince added: "We made a number of modifications to the road-legal specification of the car to give it more downforce at higher speed."

Nemesis is unlikely to ever go on sale, but with high-performance electric cars such as the Tesla proving popular, and with manufacturers looking to work more with hybrid power using electricity and petrol combined, the future for electric cars is one that seems more plausible than ever.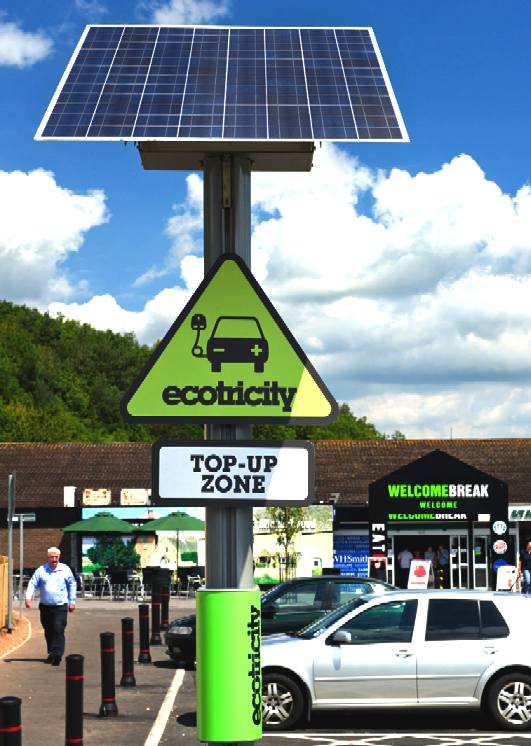 RACING DRIVERS INDEX
RACING TRACKS A - Z INDEX DRIVERS
A very fast electric vehicle
---