BIG MONEY IN FORMULA ONE - This racing formula is said to be controlled by Bernie Ecclestone. This well know formula is actually a simple set of rules for single seat racing cars. Yet, huge sums of money are paid by businesses in return for an association with the sport.
A significant proportion of the sums paid to Formula One Management, came from tobacco companies. There was a huge scandal in September 2000, when it was revealed Mr Ecclestone donated £1 million to New Labour, which finally ended when the money was returned. At the time Labour were considering banning the advertising of cigarettes, which they formally announced when voted in. Consequently, the substantial donation may have been seen by some as an inducement to extend tobacco advertising and Labour tried to distance itself from the money, since, the implications were clear for all to see, following the revelation that Formula One would be exempt from the ban!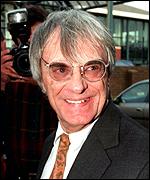 Bernie Ecclestone's donation was returned
What a result
Name & Registered Office:
FORMULA ONE MANAGEMENT LIMITED
6 PRINCES GATE
LONDON
SW7 1QJ
Company No. 01545332

Status: Active
Date of Incorporation: 13/02/1981

Country of Origin: United Kingdom

Company Type: Private Limited Company
Nature of Business (SIC(03)):
9211 - Motion picture and video production
9212 - Motion picture & video distribution
9261 - Operate sports arenas & stadiums
9262 - Other sporting activities
Accounting Reference Date: 31/12
Last Accounts Made Up To:

31/12/2004

(FULL)


Next Accounts Due: 31/10/2006
Last Return Made Up To:

05/02/2006


Next Return Due: 05/03/2007

Last Members List: 05/02/2006

Previous Names:
Date of change
Previous Name
27/05/1999
FORMULA ONE ADMINISTRATION LIMITED
28/09/1998
FORMULA ONE MANAGEMENT LIMITED
28/09/1998
FORMULA ONE ADMINISTRATION LIMITED
08/04/1998
FOCA ADMINISTRATION LIMITED
02/04/1998
FORMULA ONE ADMINISTRATION LIMITED
11/02/1997
FORMULA 1 ADMINISTRATION LIMITED
29/01/1997
F.O.C.A. ADMINISTRATION LIMITED
Branch Details
There are no branches associated with this company.
Oversea Company Info
There are no Oversea Details associated with this company.
PRESSURE MOUNTS OVER ECCLESTONE CASH - Sunday, 24 September, 2000
Prime Minister Tony Blair has insisted he acted properly over the £1m donation to Labour from Formula One chief Bernie Ecclestone, as pressure over the affair increases. He told the BBC that Labour had written to standards watchdog Sir Patrick Neill three years ago to query both the first donation received from Mr Ecclestone and any future sums he might contribute. Mr Blair and Chancellor Gordon Brown have come under scrutiny over the donation - which was returned to Mr Ecclestone - after allegations surfaced that they had made misleading statements about the affair.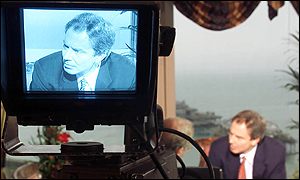 Blair was pressed on the details of the advice he sought
The issue under the microscope is whether the government sought advice on the controversial gift before reporters began to investigate. That hinges on whether in his letter to Sir Patrick, Mr Blair mentioned the £1m already received or only queried future sums.
Mr Blair told BBC One's Breakfast With Frost programme: "We decided to ask the standards watchdog whether we should repay the money and what we should do in these circumstances where there was an apparent conflict of interest even though nobody had ever asked us to do anything improper. "With the published correspondence at the time you can see we mentioned the first donation too. We did ask for guidance on it."
Allegations 'rehashed'
Mr Blair dismissed the allegations as re-hashed "old stuff". And he denied he had only acted to repay the money after being caught out by reporters.
"We made it clear we couldn't accept any further donations and there was discussion over the next few days. It wasn't a question of deciding to do it because the journalists had inquired."
Pressed again that Labour had mentioned only the prospect of a second donation and not the first, Mr Blair insisted: "That's not right. What we asked for was advice. When you look at the correspondence I think you will find it dealt with all the issues.
"We were in a situation where there was an apparent conflict of interest so we asked his advice, he gave it and we took it."
Tories: Blair 'in mire'
The Tories accused Mr Blair of being evasive. Shadow Cabinet Office minister Andrew Lansley said: "The prime minister pledged to be purer than pure but his answers are getting murkier and murkier. "The man who described himself as a pretty straight sort of guy is clearly trying to hide something.
"Until either Mr Blair gives straight answers to straight questions or the Neill Committee undertakes a full investigation, the prime minister's reputation will sink deeper and deeper into the mire." Northern Ireland Secretary Peter Mandelson also said he was "not intending to mislead" when he said in November 1997 the prime minister had decided to give back the donation before Labour was contacted by the press. Mr Ecclestone made his donation in January 1997 - while Labour were still in opposition. After the party came to power in May of that year, the new government announced a ban on all sports sponsorship by tobacco companies. But in November it was proposed that Formula One be exempted and reporters started to investigate whether there was any link between the sport and Labour.
The company above controls licensing in association with a Dutch company Formula One Licensing BV, which claims to own various trademarks, or trademark applications. This company on this page is just one of a group, although we note Company House records indicate otherwise. The information provided above is from a Companies House webcheck.
Anyone could formulate a new and perhaps better set of rules, but that would of course require some organising, which move Formula One Management Limited are bound to resist. There is no doubt that the sport would be more competitive if the huge sums changing hands in relation to sponsorship and big business, went to the teams racing, rather than the management companies. Indeed, it has been said that the sport is unfair, since without a massive amount of money at your disposal, you simply cannot compete.
---
F1 SCHOOLS LINKS:
---
MORE F1 LINKS
Official sites
News and reference
Insight and commentary
---
---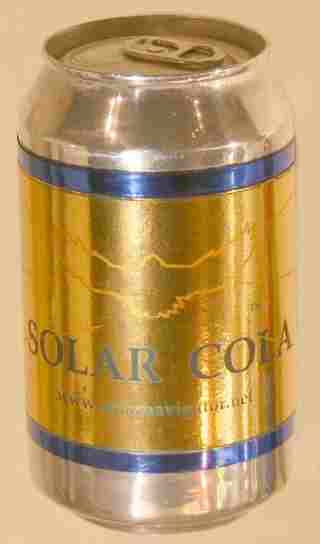 Solar Cola - the healthier alternative
Contact us: SPEEDACE.INFO