Not a bad first car. The Vauxhall Ventora was powered by a 3.3 litre straight six petrol engine. Although the engine had a relatively high capacity, it was not highly tuned, hence the performance was limited and it was thirsty. Nevertheless, a useful car in its time. Insurance though was expensive for a young driver and hit me hard. I never needed to make a claim in this car.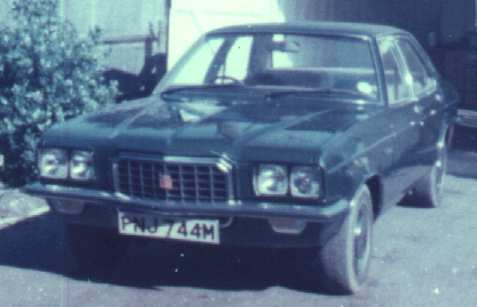 Nelson's first car - Vauxhall Ventora 3.3
Nelson Kruschandl has fond memories of his Ventora and set very good times from Seaford to Eastbourne, via the East Dean coast road. On wet leaves the back end would break away very easily - far too easily. Other than that, handling was predictable.
If you look very carefully into the workshop behind the car, you can just see part of Nelson's first boat - a forerunner of the modern jet-ski - only propeller driven.
Vauxhall Motors is a British car company, a subsidiary of General Motors. With Opel, Vauxhall forms GM's core European business.

History - Early years
Alexander Wilson founded the company in Vauxhall, London in 1857. Originally named Alex Wilson and Company, subsequently the Vauxhall Iron Works, it built pumps and marine engines. In 1903 the company built its first car, a 5 hp (4 kW) model steered using a tiller, with two forward gears and no reverse. About 70 were made. This led to a better design in 1904 with wheel steering and reverse and larger 1029 cc engine but still with a single cylinder. A range of three cylinder cars followed.
To expand its production the company moved to Luton in 1905 and in November that year showed its first four cylinder cars at the London Motor Show. The company continued to trade under the name Vauxhall Iron Works until 1907, when the modern name of Vauxhall Motors Ltd was adopted. In 1907 Laurence Pomeroy was asked to prepare a team of cars to enter the RAC 2000 mile trial and one of the cars won resulting in Pomeroy being appointed Works Manager which made him in charge of the design department. His designs made the company's reputation with their sporting models, but he left in 1919 to be replaced by C.E. King. After the First World War it continued with a range of sporting and touring models.
GM purchase
In 1925 Vauxhall was bought by GM for US$2.5 million and the company was changed from being a small to medium producer of sports and touring cars to a mass manufacturer. The influence of the American parent was pervasive and together with Ford, Vauxhall's main competitor, led to a wave of American influenced styling in Europe that persisted through to the 1980s. Bedford Vehicles, a subsidiary constructing commercial vehicles, was established in 1930 as the Stock Market Crash of 1929 had made importing American lorries uneconomical.
During World War II, automobile production was suspended to allow Vauxhall to work on the Churchill tank, which was designed at Luton in less than a year, and assembled there (as well as at other sites). Over 5,600 Churchill tanks were built.
After the war, automobile production resumed but models were designed as a more mass-market product leading to expansion of the company. A manufacturing plant at Ellesmere Port was built in 1960. During the 1960s Vauxhall acquired a reputation for making rust-prone models, though in this respect most manufacturers were equally bad. The corrosion protection built into models was tightened up significantly, but the reputation dogged the company until the early 1980s.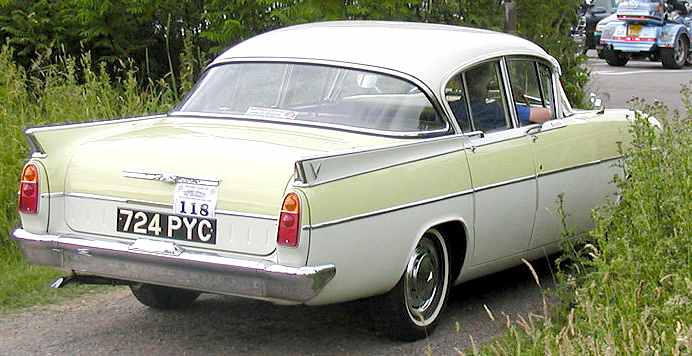 Vauxhall Cresta 1962
Opel relationship
Its compact car, the Viva, formed the basis of the first Holden Torana in Australia in the 1960s. From the 1970s, most models were designed and built in partnership with Opel in Germany. The Chevette, Cavalier and Carlton were basically restyled versions of the Kadett, Ascona and Rekord, featuring a distinctive sloping front end, nicknamed the "droopsnoot", prototyped on the HPF Firenza. The Viceroy and Royale were simply rebadged versions of Opel's Commodore and Senator, imported from Germany.
This was the starting point for the "Opelisation" of Vauxhall. With the 1979 demise of the Viva, GM policy was for Vauxhall models to be rebadged Opels, designed and developed in Rüsselsheim, with little engineering input from Luton. In the late '70s and early '80s, GM dealers in the UK and the Republic of Ireland sold otherwise identical Opel and Vauxhall models alongside each other. This policy of duplication was phased out, beginning with the demise of Opel dealerships in the UK in 1981. The last Opel car (the Manta coupe) to be "officially" sold in Britain was withdrawn in 1988.
Similarly, the Vauxhall brand was dropped by GM in Ireland in favour of Opel in 1982, with other right hand drive markets like Malta and Cyprus soon following suit. (In New Zealand, the brand was withdrawn after the demise of the Chevette). Many new Opel-badged cars have been privately imported into the UK from Ireland, and other EU countries, while many Vauxhalls have been imported second-hand into the Republic.
GM Europe then began to standardise model names across both brands in the early 1990s - for example the Vauxhall Astra and Opel Kadett were both called Astra from 1991 onwards; the Vauxhall Cavalier and Opel Vectra were both called Vectra from 1995. With the exception of the VX220, sold by Opel as the Speedster, all of Vauxhall's models now have the same names as those of Opel.
Since 1994, Vauxhall models have differed from Opels in their distinctive grille featuring a "V", incorporating the Vauxhall badge. This has also been used by Holden in New Zealand, and on the Indian version of the Opel Astra. The "V" badging is an echo of the fluted V-shaped bonnets that have been used in some form on all Vauxhall cars since the first.
A model unique in Europe to the Vauxhall range is the high-performance Monaro coupe, which is sourced from Holden in Australia. Although this model is also produced in left hand drive (LHD) for markets like the U.S. (known as the Pontiac GTO) and the Middle East (known as the Chevrolet Lumina), the model is not currently offered by Opel in Europe. Imports of this vehicle are limited to 15,000 to avoid additional safety testing.
Many cars badged as Opels, even LHD models, are produced by Vauxhall for export. Vauxhall has built some Holdens for export, too, notably Vectra As to New Zealand and Astra Bs to both Australia and New Zealand.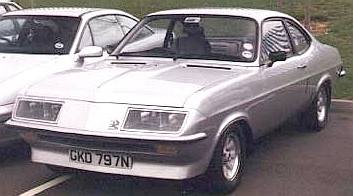 Vauxhall Firenza 2.3
Closures and restructuring
The Luton plant closed in 2000, but production continues at Ellesmere Port.
On 17 May 2006 Vauxhall announced the loss of 900 jobs from Ellesmere Port's 3,000 staff. Despite already meeting efficiency targets Vauxhall has been told to further improve productivity. Vauxhall's troubled parent GM is cutting 30,000 jobs in the United States. [1]
Origins of the name and the logo
The griffin emblem, still in use, is derived from the coat of arms of Fulk le Breant, a mercenary soldier who was granted the Manor of Luton for services to King John in the 13th century. By marriage, he also gained the rights to an area near London, south of the Thames. The house he built, Fulk's Hall, became known in time as Vauxhall. Vauxhall Iron Works adopted this emblem from the coat of arms to emphasise its links to the local area. When Vauxhall Iron Works moved to Luton in 1905, the griffin emblem coincidentally returned to its ancestral home.
LINKS
Antara | Astra | Combo | Corsa | Tigra | Meriva | Movano | Signum | Vectra | Zafira
---
Please click on the links above to find out about these famous automotive makers. If your company is not included and you would like to be listed, please let us know.
---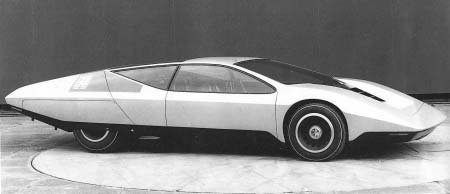 Vauxhall SRV concept car
UK VEHICLE INSURANCE ONLINE A - Z
No matter what car, van or bike you drive, we're all looking for great value and quality in our UK motor insurance? But who is the best value and who offers great service in the event of a claim?
If you purchase your insurance via a dedicated link from this site, you could not only save money, but you'll also be helping us provide free information to thousands of students - at no cost to you. Please help if you can and thanks for considering us.
The insurance companies below claim to offer competitive. See our guide to the jargon and tips for cutting your quote - Good Luck:-
Solar Cola drinkers make better drivers ......

330ml Earth can - The World in Your Hands