Not a bad looking car, offering performance and value motoring to thousands of happy motorists. The Vauxhall Astra is a model-name which has been used by Vauxhall, the British subsidiary of General Motors (GM), on their small family car ranges since 1979. Astras are technically identical with similar vehicles offered by GM's German subsidiary Opel in most other European countries, save for the badge.
For the first two generations, the nameplate was applied to right-hand drive versions of the Opel Kadett, and since 1991, Opel also uses the Astra nameplate, so Vauxhall and Opel Astras are all but identical vehicles. General Motors' Saturn division in America will also offer the Astra in late 2007.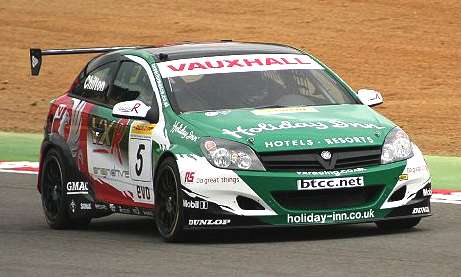 Vauxhall Astra racing at Brands Hatch

Vauxhall Astra Mark 1

The Astra name originated with Vauxhall's 1979 model, though the car was designed and built a year earlier in Germany as an Opel Kadett. This model replaced the Vauxhall Viva in the UK, along with some versions of the Vauxhall Chevette. However, the Chevette remained available for several years afterwards until the Vauxhall Nova was launched. The Astra was Vauxhall's first model to have front wheel drive.

The car featured a new unified engine for Vauxhall/Opel, featuring an all-aluminium head, overhead camshaft and hydraulic valve lifters. The engine was a huge leap forward from the earlier generation of small engines used in Vauxhall and Opel cars in terms of power, economy and refinement. It was initially available in 1300 and 1600 forms, and later an 1800 fuel-injected version was added, used in the Mk 1 Astra GTE model, introduced in 1983. Vauxhall now had a serious rival for the Volkswagen Golf, and it quickly became popular with buyers. A 1200cc version which used the older Opel OHV engine was also available.

There were three body styles for the first generation Vauxhall Astra, hatchback, so-called "saloon", and estate, all available with two or four side doors. The saloons were styled exactly like the hatchbacks, except for a different rear window above a boot-lid; from the side they looked almost indistinguishable from the hatchback, with no protruding notch at the rear. Not all trim levels were available with all body styles.

There was also a van version which was badged the Bedford Astravan — the Bedford brand at that time being used for GM's commercial vehicles in Britain. Unlike the previous Opel T-Car, no Coupé was offered.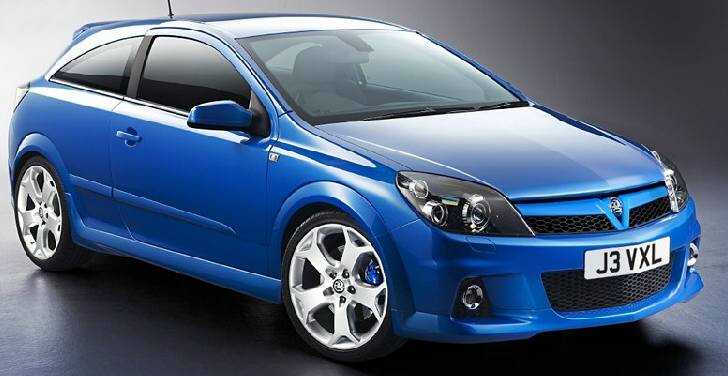 Vauxhall Astra VXL

Vauxhall Astra Mark 2
The Mark 2 Astra used the same range of engines and running gear as the Mark 1, but with a completely restyled body with better aerodynamics.

Long-lived, the Mark 2 was available in estate, hatchback, saloon and cabriolet versions. The saloon was known as the Vauxhall Belmont in some markets; this trend to brand saloon models independently of the hatchback was also used by other manufacturers of the period, with examples including the Ford Orion and the Volkswagen Jetta.

Just under 7000 cabriolets were built by Bertone from 1987 to 1991. These came in 1.6 and 2-litre GTE variants, the latter being available with powered roofs and electric windows. These cars are praised for their shake-free shells and their looks.

A new GTE using a 2 L fuel injected engine was also introduced, and early models of these featured an all electronic dash with digital speedometer. This was largely received as a gimmick, and later models reverted to traditional analogue instrumentation. Vauxhall's twin-camshaft version of the engine, the C20XE, had a high performance version of the GTE created around it. This engine developed 156 hp in standard form, giving sprightly performance, though a common criticism is that the handling was never good enough for the engine. The limited-edition "Champion" Astras from 1990 were fitted with the same C20XE "redtop" engines (so called because of their red spark plug cover), along with Connolly Leather interiors.[6] Towards the end of its production run, sporty models were not designated as "GTE" but were instead designated "GSI".

This model formed the basis of the Daewoo Cielo, Racer, Nexia and LeMans, and its export versions, the Asüna SE (Canada), Asüna GT (Canada), Passport Optima (Canada) and Pontiac LeMans (Canada, New Zealand and USA).

The second generation Vauxhall Astra, sold in the rest of Europe as the Opel Kadett, was voted European Car of the Year for 1985. It sold well in the UK, and although it was never able to outsell the Ford Escort, it came closer than any other similar-sized car to achieving this.

The two most stolen cars in Britain in 2005 were the Vauxhall Belmont and the Vauxhall Astra Mark 2. More than 1 in 13 Belmonts were stolen.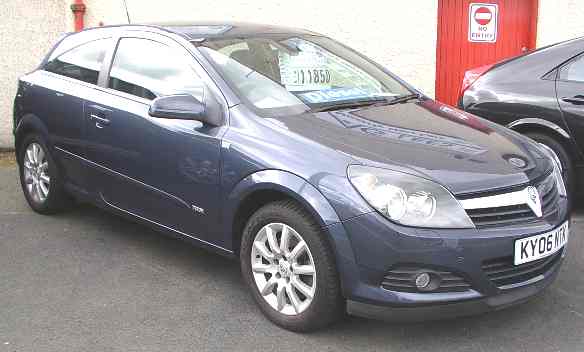 Vauxhall Astra on a forecourt for sale

Vauxhall Astra Mark 3

1994 Phase 1 Vauxhall Astra Mark 3 five-door hatchback
1996-7 Phase 2 Vauxhall Astra Mark 3 five-door hatchback
1992-4 Phase 1 Vauxhall Astra Mark 3 GSi three door hatchbackMain article: Opel Astra F
The Mark 3 model was essentially an evolution of the Mark 2, rather than a redesign.

This generation was the first to be called Astra by Opel as well as Vauxhall, and the first to also be sold by Holden. The Astra F was released in 1991. With the Kadett E's successor, Opel adopted the Astra nameplate, which was already used by Vauxhall for the Kadett D and E (see Vauxhall Astra). It was offered as a three or five-door hatchback, a saloon (sedan), and an estate (wagon), known as the Caravan. A cabriolet was also offered, designed and built by Bertone in Italy.

The model was launched in South Africa in 1992, where it was produced under licence by Delta. However, the Kadett name was retained for the Astra hatchback until 1999, which included a variant with a 2.0 L turbocharged engine called the 200TS, unique to that market. Saloon and estate models were offered under the Astra name. Controversially, the Kadett and Astra in South Africa won the title of 'Car of the Year' in two consecutive years (1992 and 1993) even though they were versions of the same car. South African nomenclature was denoted in decilitres, so the Astra and Kadett ranges featured 140, 160i, 180i and 200i models.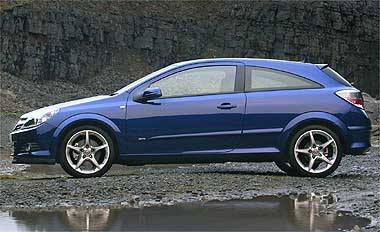 The Astra also became available in Australasia badged as a Holden, first in New Zealand in 1995, and then Australia in 1996. The first models were imported from the UK, but the current model is imported from Belgium. The original Holden Astra was originally a rebadged Nissan Pulsar, first sold in Australia in the mid-1980s.

The Astra F consisted of two main revisions and was revised in 1995, with the launch of Opel's new Ecotec engine. For a short period, a submodel which consisted of parts from both revisions was produced. The submodel used all the new Ecotec running gear, but many parts from the previous revision were used in order to use up leftover parts. Other main changes included mildly-altered exterior styling, and availability of new specification models.

Aside from the South Africa-only 200TS, the lead model was the GSi - a 2.0l 16v petrol injected model with 147bhp, or 1.8l 16v petrol injected model with 124bhp available as a 3-door only. It also featured sports bodykit and interior. The GSi ceased production in 94 but was then too updated in 1997, with the engine being replaced for a lower-powered but more modern 'Ecotec' version (2.0l 16v with 134bhp)the bodykit was slightly altered on these models (smaller rear spoiler and fluted side skirts).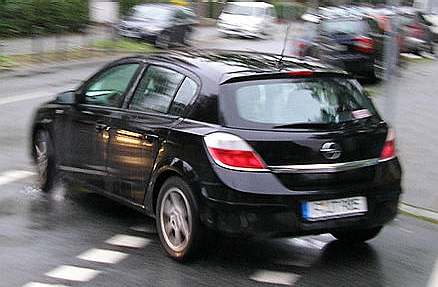 An Opel Astra in Germany


In Europe, 1998, the Astra F was phased out after a good 7 year run. However in Hungary, the Opel Astra Classic 1 was produced from 1998 - 2003 later replaced by the Astra Classic 2. The Mk3 was the first of the 'Astra Classic's' This means the Astra Mk3 holds a mighty production span of 12 years; more than any other Astra!

In the UK, Vauxhall offered the following trim levels (and in some cases, engine size):

MERIT
LS
GLS
CD
CDX
Si
SXI
S (Sport)
GSI

The car also had 'special edition' badging, which indicated special trim:

Expression
California
Arizona
Arctic
Premier
Cesaro

In later Sport and GSI models (from 1995 onwards) Lotus Sprung Suspension was used to give better ride.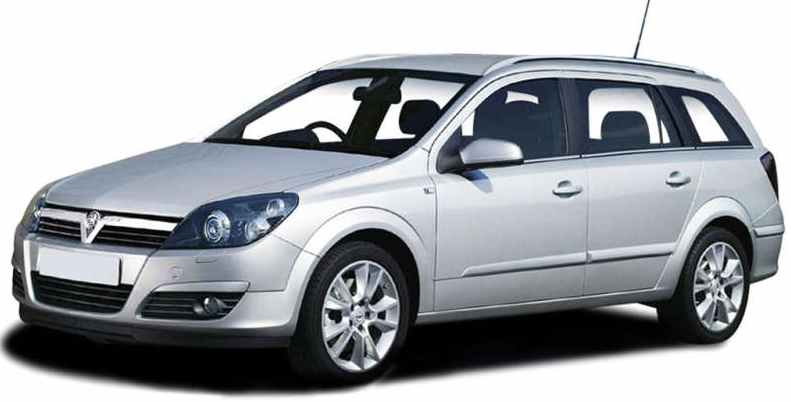 Vauxhall Astra diesel estate car


Vauxhall Astra Mark 4

2000 Vauxhall Astra Mark 4 five-door, 1.6i 16v Sport, in "Star Silver"Main article: Opel Astra G


Vauxhall Astra Mark 5
The Astra G series was also the basis for the Astra touring car, raced in the Deutsche Tourenwagen Masters (DTM) series. Although several cars were entered in the races, only one, driven by Manuel Reuter, placed significantly; it took second in 2000. The car's bodywork featured gull-wing doors that were each supported by two gas struts. The race cars were mostly powered by 4.0L V-8 engines with nearly 500 horsepower (370 kW).
Astra XTreme
The Astra XTreme, a concept presented at the 2001 Geneva motor show, was a single-production V8 powered Astra based on the G-series Astra DTM. Like the DTM race car, it featured a 4.0L V8 engine, producing 444 horsepower (331 kW), gull-wing doors supported by gas struts., carbon fiber panels, and race-specification interior with five-point seatbelts.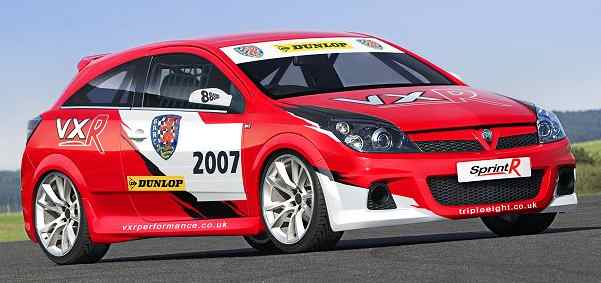 Opel Astra H H/C
GM Europe launched Astra H/C in March 2004. Based on the then-new Delta platform, its size was increased compared to the previous version. Each engine is provided with its own Lotus-tuned suspension settings.
The Astra H/C was first launched as a five-door hatchback, which by the end of 2004 was joined by a five-door Caravan estate and a sporty three-door hatchback, designated the GTC for European markets, Sport Hatch in the UK and the Coupé in Australia. The GTC has the option of a windscreen called "panoramic windscreen" (unique for a production car at the time of its launch) which extends into the roof area.
Chevrolet do Brazil did not launch the Astra H/C production, keeping the previous model as Chevrolet Astra sold in many South American countries (yet the newer model is sold as Chevrolet Astra in Mexico and from 2006 in Chile), but it has developed a 4-door sedan based on the Astra H/C, which has been launched as the Chevrolet Vectra in 2005. On 19 October 2006 at the international auto show in Istanbul, Turkey, Opel launched this version of the sedan, to be manufactured in Gliwice as an Opel for several Eurasian markets. At that time, a 3-door van variant of the wagon was introduced by Vauxhall in Britain. In May 2007, GM Brazil announced the launch of the 5-door Astra H/C, as the Chevrolet Vectra GT, to differentiate from the already existing Astra G/B, which will remain in production.
A first for any major European car is the availability of digital radio on some versions of the new Astra, while for the Astra product class first are electronic Continuous Damping Control (CDC) and AFL (Adaptive Forward Lighting). In 2005, the new Opel Astra Diesel-Electric Hybrid appeared. By the end of 2005, estate and coupé versions were also launched.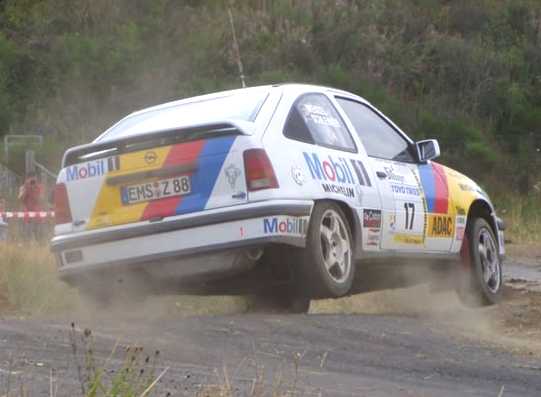 Vauxhall Astra
Astra OPC/VXR
During 2005 Opel introduced the OPC version of the Astra GTC (Astra VXR in the UK) which is powered by an updated version of the 2.0 L turbo ecotec engine producing 240 PS (177 kW) and 320 N·m (236 ft·lbf) of torque. Standard features of the OPC version include sports bodykit and interior, a six-speed manual gearbox, xenon headlamps and 18" alloys wheels amongst others.
In 2006 to coincide with April Fools Day, Vauxhall announced a new piece of technology to tame its high-powered VXR models. As a response to critics who claimed the Astra VXR was too powerful, a fully-branded detachable padded mat was to be made available. This padded mat used Velcro fasteners to attach itself to the carpet beneath the accelerator pedal and prevented the throttle from being depressed fully and instantly reduced the power output to the lower levels of some rivals.
The product was cunningly named "Accelerator Pedal-Retarding Intervention Lump" (or AP-RIL), and was priced at just £104.06 (1-04-06), or 'about the same as two tanks of fool', it did not stop some half-sharp Vauxhall enthusiasts on Internet forums to insist the product was in fact real and even went as far as "confirming" the products authenticity with Vauxhall staff members.


Police Use of the Astra

Many British police forces use the Astra as a workhorse, used for simple duties and sometimes for pursuits, if the high powered divisional area car is unable to respond as rapidly as they can be dispatched. The Metropolitan Police Service use a collection of the MK IV and MK V Astras, mostly as of 2007, the mark in popular use is the Mark V, these are used as Incident Response Vehicles (IRVs) and are commonly seen on the roads of London.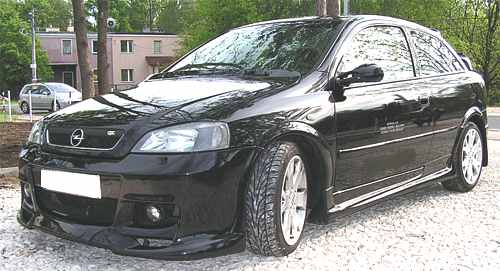 Opel Astra
LINKS and REFERENCE
Antara | Astra | Combo | Corsa | Tigra | Meriva | Movano | Signum | Vectra | Zafira
Please click on the links above to find out about these famous automotive makers. If your company is not included and you would like to be listed, please let us know.
---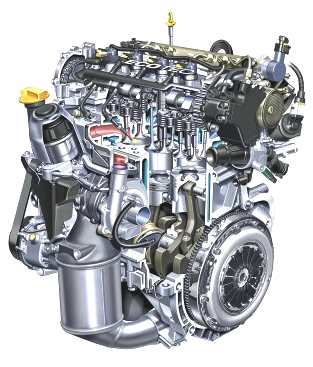 Vauxhall Astra diesel engine drawing
UK VEHICLE INSURANCE ONLINE A - Z
No matter what car, van or bike you drive, we're all looking for great value and quality in our UK motor insurance? But who is the best value and who offers great service in the event of a claim?
If you purchase your insurance via a dedicated link from this site, you could not only save money, but you'll also be helping us provide free information to thousands of students - at no cost to you. Please help if you can and thanks for considering us.
The insurance companies below claim to offer competitive. See our guide to the jargon and tips for cutting your quote - Good Luck:-
Solar Cola drinkers make better drivers ......

330ml Earth can - The World in Your Hands