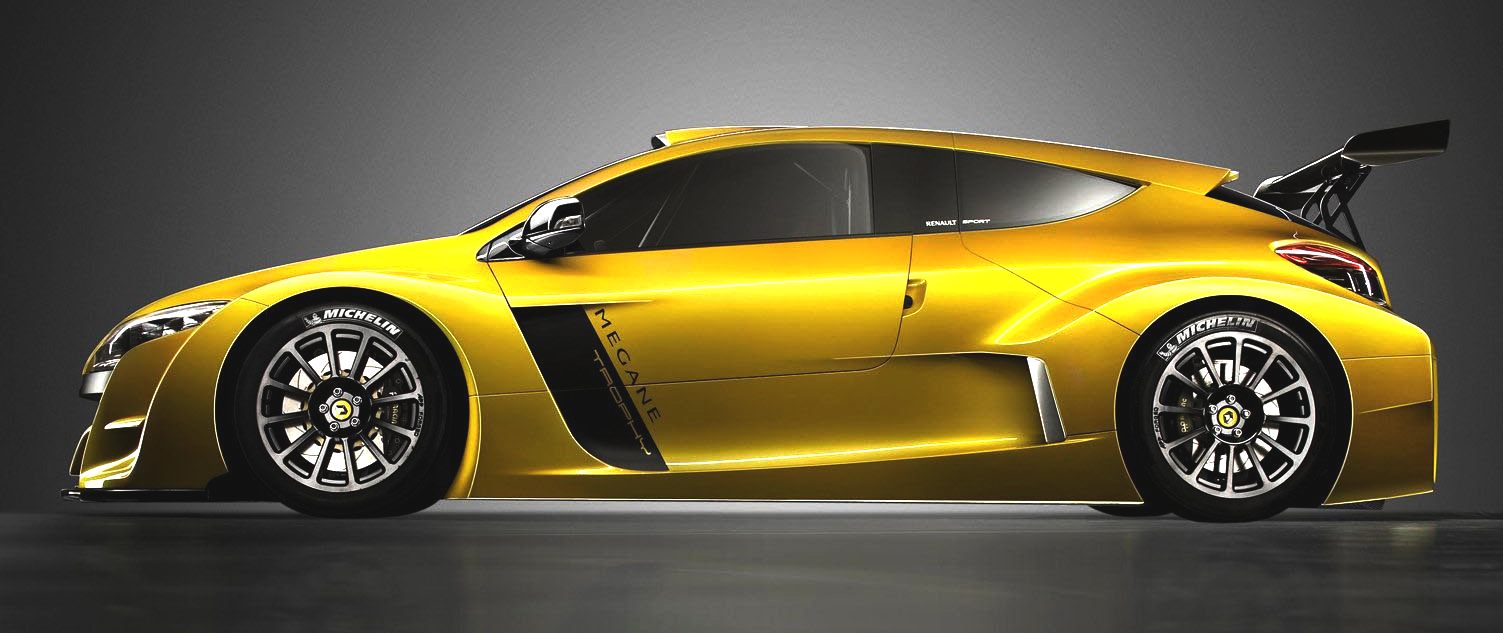 Renault S.A. is a French multinational vehicle manufacturer established in 1899. The company produces a range of cars and vans, and in the past, trucks, tractors, tanks, buses/coaches and autorail vehicles.

Headquartered in Boulogne-Billancourt, Renault owns the Romanian manufacturer Automobile Dacia and the Korean Renault Samsung Motors. Renault also owns subsidiaries RCI Banque (providing automotive financing), Renault Retail Group (automotive distribution) and Motrio (automotive parts). Renault Trucks, previously Renault Vehicules Industriels, has been part of Volvo Trucks since 2001. Renault Agriculture became 100% owned by German agricultural equipment manufacturer CLAAS in 2008. Carlos Ghosn is the current chairman and CEO and the French government owns a 15 percent share of Renault.

As part of the Renault-Nissan Alliance, the company is the fourth-largest automotive group. Together Renault and Nissan are undertaking significant electric car development, investing €4 billion (US$5.16 billion) in eight electric vehicles over three to four years from 2011.

The company's core market is Europe. The company is known for its role in motor sport, and its success over the years in rallying and Formula 1.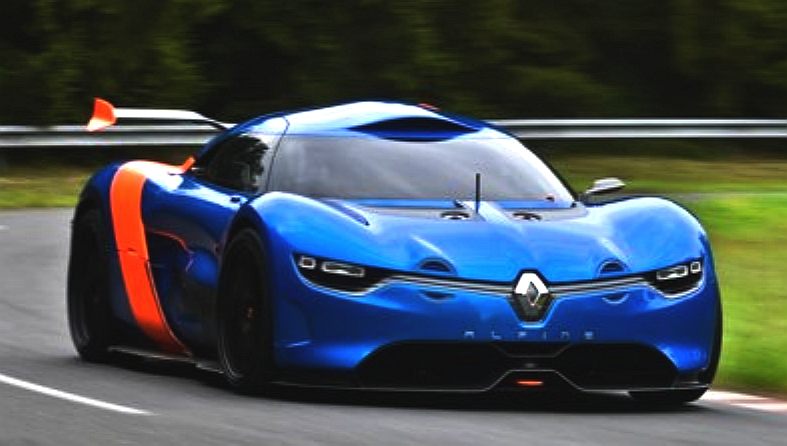 CONCEPT CARS
Renault has displayed numerous concept cars to show future design and technology directions. Since 2008 Renault displayed various all-electric car concepts under the name "Z.E.", starting with a concept based on the Renault Kangoo Be Bop. Further concepts and announcements followed, with a pledge to start production of the Fluence Z.E. saloon in 2011 and the Renault Zoe in 2012.

Renault also revealed the Ondelios hybrid concept in 2008 but this was overtaken by the Z.E. programme.


EV PARTNERSHIPS

From 2008, Renault entered a number of agreements for its planned zero-emissions products, including Israel, Portugal, Denmark, the U.S. states of Tennessee and Oregon, Yokohama in Japan and the Principality of Monaco. Serge Yoccoz is the electric vehicle project director.

In 2008 Renault-Nissan signed a deal to mass-produce electric cars for an initiative in Israel with Better Place, a US company developing new non-petroleum based transport infrastructure. Renault aimed to mass market 10,000 to 20,000 cars a year in Israel.

Renault would also develop exchangeable batteries for the project. Renault also collaborated with Better Place to produce a network of all-electric vehicles and thousands of charging stations in Denmark, planned to be operational by 2011. The Renault Fluence Z.E., was selected for the Israel project, being the first zero-emission vehicle with a switchable battery, with trials in 2010 undertaken with the Renault Laguna.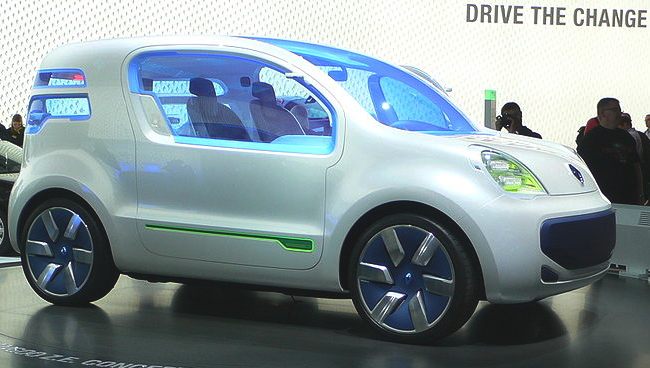 Renault-Nissan and the largest French electric utility, Electricite de France (EDF) signed an agreement to promote emission-free mobility in France. The partnership planned to pilot projects on battery management and charging infrastructure. Renault-Nissan also signed deals with Ireland's ESB, and in Milton Keynes as part of the UK's Plugged in Places national project.

" We have decided to introduce zero-emission vehicles as quickly as possible in order to ensure individual mobility against the background of high oil prices and better environmental protection"

—Carlos Ghosn, CEO of Renault and Nissan

According to Ghosn, the Renault-Nissan alliance was a fundamental step in electric car development, and that although the two companies alone could produce an electric car, they both need each other for other issues like battery manufacturing, electric vehicle charging infrastructure, and business strategy.

" I don't think either Renault or Nissan would have been able to launch an EV alone successfully. You can have an electric car alone. But what you cannot have is an EV business system, from batteries to recycling to cars to infrastructure to negotiation, by being alone. "

—Carlos Ghosn, CEO of Renault and Nissan

The Renault-Nissan group is a member of the PHEV Research Center.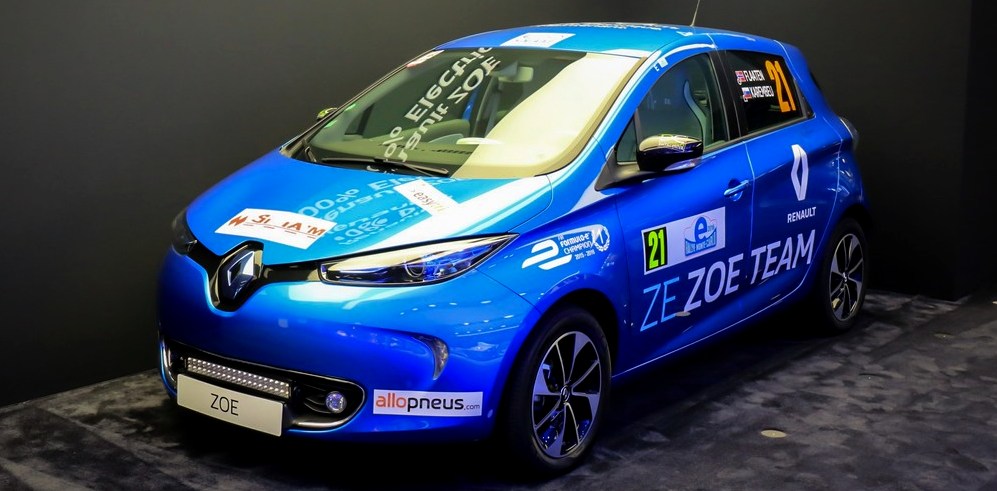 ECO²

Renault introduced a new line of eco-friendly derivatives in 2007 marked eco² based on normal production cars. A minimum of 5% recycled plastic was used and at the end of the vehicles life the remains are 95% reusable. Eco²'s CO2 emissions were not to exceed 140g/km, or are biofuel compatible. At the 2008 Fleet World Honours, Renault was rewarded with the Environment Award. The chairman of Judges, George Emmerson, commented, "This was the most hotly contested category in the history of the Fleet World Honours, such is the clamour for organizations' green credentials to be recognized. There were some very impressive entries, but the panel felt that Renault's impressive range of low-emission vehicles was the most tangible, and the most quantifiable.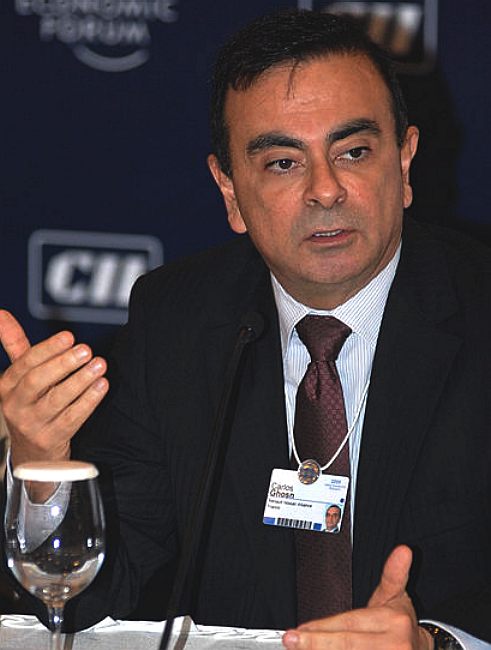 CARLOS GHOSN
Carlos Ghosn, KBE (Arabic: كارلوس غصن, born 9 March 1954) is a French-Lebanese-Brazilian businessman who is currently the Chairman and CEO of Paris-based Renault and holds the same positions at Japan-based Nissan, which together produce more than one in 10 cars sold worldwide. Ghosn is also Chairman and CEO of the Renault-Nissan Alliance, the strategic partnership overseeing the two companies through a unique cross-shareholding agreement.

For orchestrating one of the decade's most aggressive downsizing campaigns and spearheading the turnaround of Nissan from near bankruptcy in the late 1990s, Ghosn earned the nicknames "le cost killer" and "Mr. Fix It." After the Nissan financial turnaround, he achieved celebrity status and ranks as one of the 50 most famous men in global business and politics. His life has been chronicled in a Japanese manga comic book. Called "the ultimate rock star of the industry," he has been recruited to run at least two other automakers, General Motors and Ford Motor Co. His decision to spend €4 billion so Renault and Nissan could jointly develop the world's first lineup of electric cars, starting with the Nissan Leaf, is a subject of the 2011 documentary Revenge of the Electric Car.

On 28 June 2012, Ghosn was named Deputy Chairman of the Board of Directors of OAO AVTOVAZ He also serves on the board of directors for Brazilian bank Itau Banco. He is also a member of International Advisory Council of Tsinghua University of Beijing, and American University of Beirut; and he is a member of the Strategic Council, Saint Joseph University of Beirut.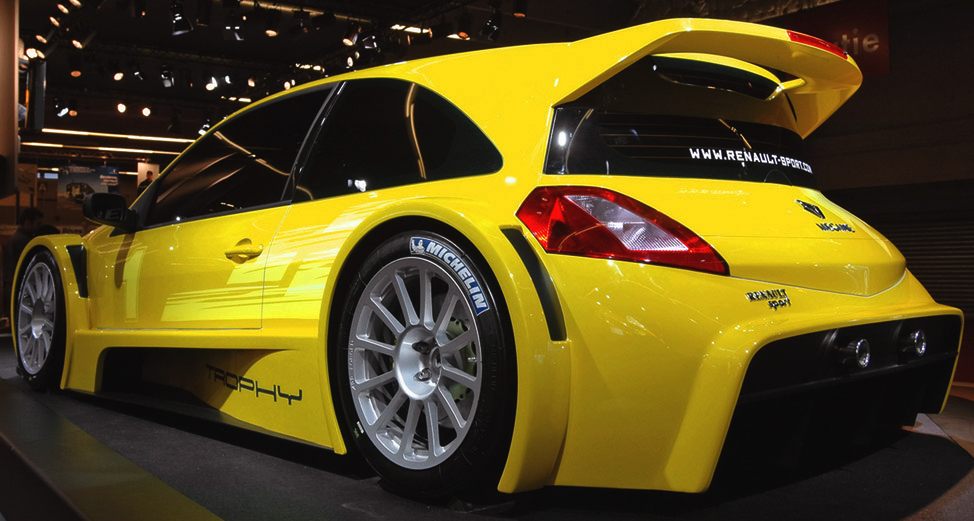 Ghosn stars in the 2011 documentary Revenge of the Electric Car which follows four men in their quest to build electric cars.

Ghosn's life story was turned into a superhero comic book series in Japan, titled The True Story of Carlos Ghosn. It was first serialized in the 2002-01-18 issue of Big Comic Superior. The 7-chapter stories were later published as a separate book in 2002-04 by Shogakukan. The book was written by Yoko Togashi, and illustrated by Takanobu Toda.

Ghosn also has Japanese "bento box" named after him on the menus at some Tokyo restaurants. Bento boxes are popular with businessmen, students and others who want a quick lunch. The Financial Times called the "Carlos Ghosn Bento" a "measure of the extraordinary rise of Mr. Ghosn in Japan that he should be deemed worthy enough to eat. The Japanese take their food seriously and do not welcome foreign intrusions. As such, the 'Ghosn bento' could be seen as a Japanese way of bestowing acceptance upon him."

Ghosn wrote a best-selling business book called "Shift: Inside Nissan's Historic Revival." He was the subject of another business book called "Turnaround: How Carlos Ghosn Rescued Nissan" by David Magee. He also provided strategic business commentary and on-the-job lessons to aspiring managers in a book called "The Ghosn Factor: 24 Inspiring Lessons From Carlos Ghosn, the Most Successful Transnational CEO" by Miguel Rivas-Micoud.

Because of his appearances at auto shows and in the media, Ghosn has become closely identified with two car models in particular—the Nissan Leaf and the Nissan GT-R. The zero-emission Leaf, which Nissan began delivering in late 2010 in the United States and Japan, is the world's first mass-produced electric vehicle. Ghosn authorized more than $5 billion to bring the Leaf (and numerous derivative electric cars based on the Leaf's architecture) to market—a gamble that prompted Business Week to ask whether he was "crazy." The twin-turbo V-6 GT-R, which debuted in 2008, is a $70,000 four-seater sports car. The most affordable "supercar" worldwide has also been dubbed "Ghosn's dream car" because he was considered the biggest champion of the GT-R's development inside of Nissan.

Ghosn is a frequent subject of university thesis papers and essays among business students. Cyberessays has a section dedicated to papers about Ghosn's corporate leadership.

One of the more commonly cited thesis papers was written by Koji Nakae of the Massachusetts Institute of Technology, whose June 2005 master's thesis compared Ghosn to US General Douglas MacArthur in restructuring Japanese society after World War II.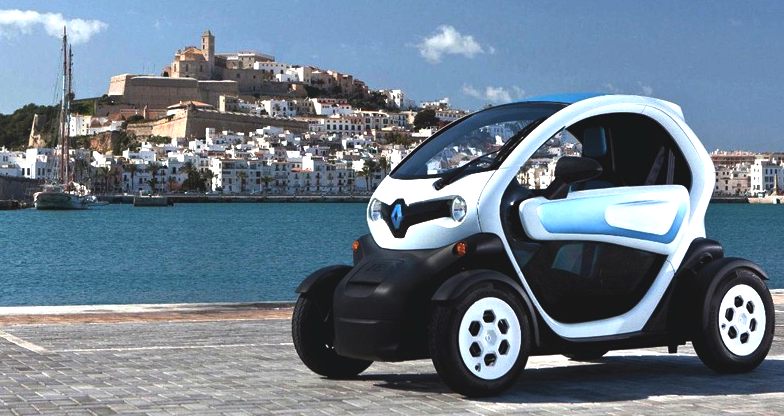 Renault has certainly made an impact on the green car world with electric vehicles such as the Renault Twizy (pictured) and Renault Kangoo Van ZE
---
Please click on the links above to find out about these famous automotive makers. If your company is not included and you would like to be listed, please let us know.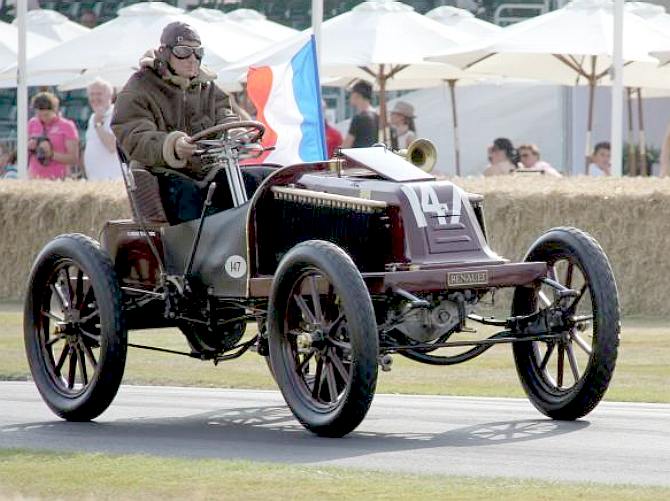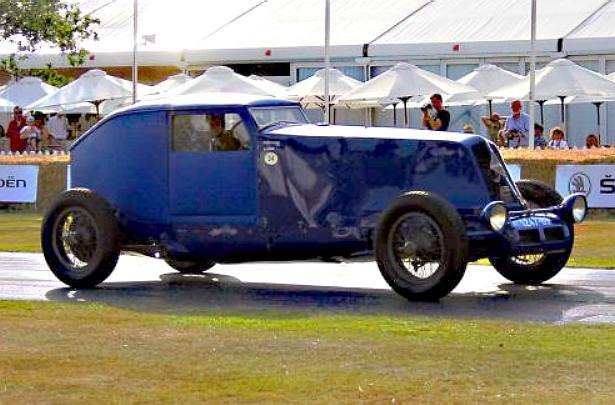 LEFT: A 1903 K Type and RIGHT: This endurance Renault 40cv Coupe set an average speed of 107 mph at Monthlhery
LEFT: A 1903 K Type and RIGHT: This endurance Renault 40cv Coupe set an average speed of 107 mph at Monthlhery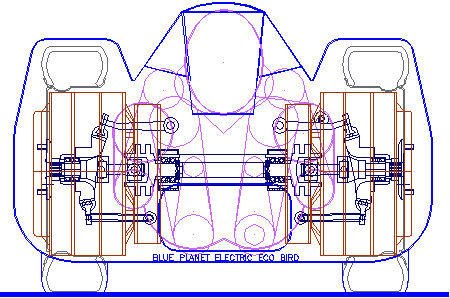 Probably the world's fastest solar powered Eco electric car: 350mph +
This car's batteries are charged using natural solar energy.
A green eco sporting event - looking for sponsorship for 2015/2016.
Chasing the blue bird of clean air happiness - Maurice Maeterlinck.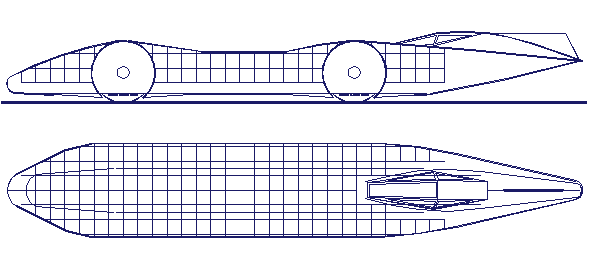 Inspired by Reid Railton and his aero engined Blue Bird racers, this is potentially the world's fastest electric car: 350mph + using energy from nature. Featuring built in battery cartridge exchange, charged using renewable solar energy. Sponsors sought for the 2016 Bonneville season >>>> Also available to hire for your event @ 6 months notice. Imagine a drive by on the beach at Daytona, or an exhibition at Pendine Sands. Potentially a great attraction to your stand at the next Car Show. Contact BMS for details and ask for Leslie or Terry.