A tricycle (often abbreviated to trike) is a three-wheeled vehicle.
Tricycles generally follow one of two layouts:
delta, with two wheels at the back (of which one or both may be driven) and one steered wheel at the front; and

tadpole, with two steered wheels at the front and one (usually driven) wheel at the back.
Not all trikes fall into one of these two classes. For example, some early pedal tricycles used two wheels in tandem on one side and a larger driving wheel on the other. It is common for tricycles to have front and rear wheels of different sizes.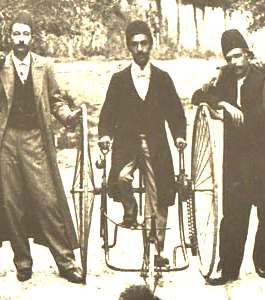 19th century tricycle used in Iran
History
The word tricycle has been in use since the early 19th century and stems from the Greek tri (treia), meaning three, and kyklos, meaning a circle or wheel. The first recorded usage is apparently in 1828, signifying a "three-wheeled horse-drawn carriage." Tricycles have evolved to include various forms of propulsion including pedals, steam and internal combustion engines. The abbreviation trike has been in use since 1883.
The most common type of tricycle today is the child's toy pedal tricycle, but many more advanced forms exist and early tricycles were mostly for adults. Adult pedal tricycles are known to have existed from 1868.
Pedal tricycles
Small tricycles are often used by children who have not yet learned to balance a bicycle. Adult tricycles are much less common than bicycles. These may be upright or (increasingly) recumbent. Upright tricycles are often favoured by those with mobility problems. Recumbent tricycles are particularly suitable for long-distance use, including cycle touring and Audax riding. Upright trikes are usually deltas, although the Newton tadpole upright conversion is well regarded. Either type can be made low and large enough to be difficult to overturn on dry pavement, but usually the centre of gravity is high enough that tipping is possible, especially if the rider does not lean into the corners.
Adults may find upright tricycles difficult to ride due to familiarity with the counter-steering required to balance a bicycle. The variation in the camber of the road is the principal difficulty to be overcome once basic tricycle handling is mastered. Recumbent trikes are less affected by camber and, depending on the riding position, capable of very fast cornering. A few trikes are designed to tilt into the corners much as a bicycle does, and this also renders them more comfortable on cambered roads. They are discussed as tilting three wheelers (TTW's).
In the case of delta tricycles, the drive is often to just one of the rear wheels, though in some cases both wheels are driven through a differential. A double freewheel, preferably using no-backlash roller clutches, is considered superior. Tadpoles are generally rear wheel drive.
Recumbent tadpole trikes often brake one wheel with each hand, allowing the rider to brake one side. This has led to a geometry (misnamed centre point steering) with a kingpin axis intersecting the ground directly ahead of the tyre contact point, producing a normal amount of trail. This arrangement, elsewhere called "zero scrub radius" is used to mitigate the effects of one-sided braking on steering. It is said to allow the rider to steer by braking. Zero scrub is generally avoided on the grounds that it reduces steering feel and increases wandering. The alternative is to use standard Ackermann steering geometry, perhaps with both front brakes operated by the stronger hand. The KMX Kart stunt trike makes a feature of allowing the rear brake to be operated separately, allowing "handbrake turns".
In the UK, upright tricycles are sometimes referred to as "barrows". Many trike enthusiasts ("trikies") in the UK belong to the Tricycle Association, formed in the 1929. They engage in its day rides, tours and time trials. Massed start racing of upright tricycles is limited to one or two criteria such as in Bungay, Suffolk each year.
Makers of upright trikes include George Longstaff, Higgins, and Pashley Cycles in the UK. Makers of recumbent trikes include Hase (who make the largest-selling delta, the Kettwiesel, improbably named after the British children's programme Catweazle); Inspired Cycle Engineering, who make the Trice delta; AVD, who build the Burrows Windcheetah or Speedy; Australia's Greenspeed; and Stein, a recent entrant from Eastern Europe.
The tadpole trike while gaining popularity, is still mainly used by middle-aged former bicyclists who are tired of developing back pains and associated pains from normal wedgies (a term used in many recumbent forums denoting upright bicycles). Many trikes are homebuilt as trikes are still fairly expensive due to the use of high quality components and small order numbers. Most good adult trikes cost at least $US2000 so homebuilders can manufacturer their own frames and buy or use cheap 26" wheels instead of the expensive 20" wheels on commercial trikes.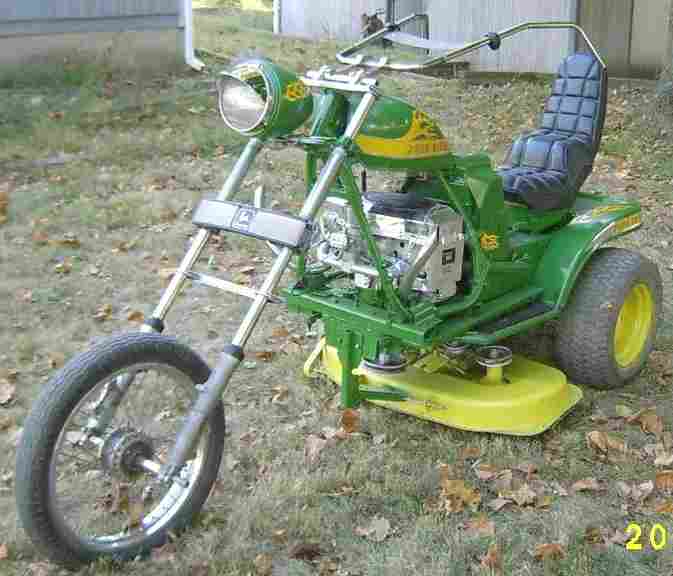 Chopper lawn mover trike - John Dere
Special purpose
Some tricycles (e.g. the Christiania and the Pashley load trike) are designed for load carrying. Others are designed for racing or for comfort. Some recumbent tricycles are fully enclosed for all weather use as well as aerodynamic benefits; these are known as velomobiles. Tandem trikes are also made by companies like Greenspeed. They allow two people to ride in a recumbent position back to back with an extra-strong backbone frame to hold the extra weight. Hand-crank trikes are also made by companies like Greenspeed and they allow your arms to operate a crank, either as a sole source of power or a double drive with footpower.
Most cycle rickshaws, used for carrying passengers for hire, are tricycles. These vehicles are widely used in South and Southeast Asia, as well as on a more limited basis in other places.
Motorized tricycles
Similar to motorcycles, some tricycles are motorized. Some of the earliest prototype automobiles were steam tricycles. Motorized tricycles conform to the etymological definition, "having three wheels." However, motorcycles with sidecars are not considered tricycles, nor are the three wheeled automobiles such as the Morgan).
A motorized tricycle's wheels may be arranged in either configuration: delta or tadpole. Occasionally, rear wheel steering is used, although this increases the turning circle and can affect handling (the geometry is similar to a regular trike operating in reverse, but with a steering damper added). Thrust SSC used a rear-steer tadpole layout (technically, Thrust SSC was not a tricycle; it had four wheels two at each end. The rear steering wheels (2) were mounted very close together).
Tadpoles are more stable under braking and more likely to slide instead of roll; front braking hard on a delta requires the vehicle to steer almost straight to avoid tipping. The balance of friction patches and rolling resistance also means that tadpoles tend to understeer and deltas oversteer.
There is a significant motor tricycle subculture. Motor trikes are attractive for those with mobility or balance problems, for carrying multiple passengers on a motorcycle licence, or to avoid helmet use regulations. These machines are generally custom-built and often finished to a very high standard. A common arrangement is to fit chopper-style ("ape hanger") front forks to a VW Beetle engine and transaxle, popular because it is largely self-contained on a single subframe.
Mass-manufactured motor tricycles include the Piaggio Ape (Bee) delivery trike; trikes used by municipal authorities in the USA; and, historically, vehicles such as the Scammell Scarab railway dray, a common sight around post-war British railway stations.
TRIKE A - Z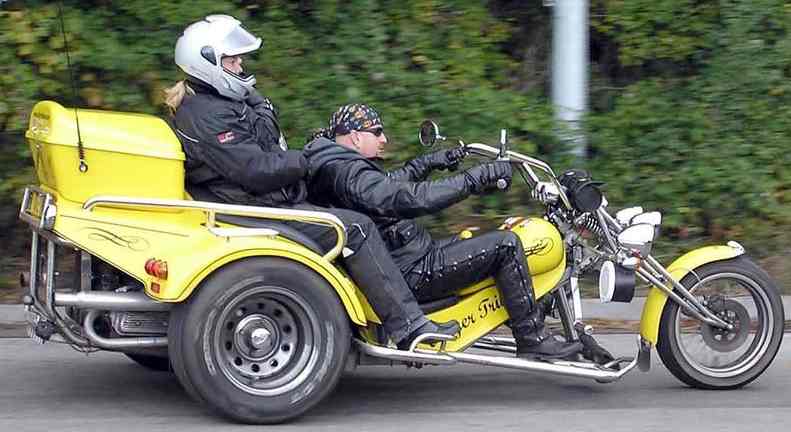 Volkswagen based Trike motorbike
SIDECARS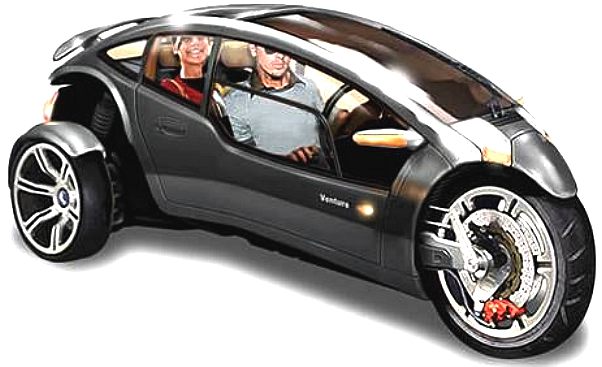 CLUBS and TRAINING
Bandit & SV Owners Online Community - An online community for owners of Suzuki Bandit and SV bikes. The site includes an active and friendly forum, a free classifieds section, bike racing RSS feed, a fuel economy calculator and group tests from BIKE magazine.
Bikegirl - A UK site for biking ladies. Includes plenty of resources to improve your skills and enjoyment. The home of all-girl race team Feisty Racing.
Pinkway Round Women's UK Bike Club - Inspired by a group of female motorcyclists who have raised money for Breast Cancer Charities over the last two years, this Internet based club has been launched to provide a meeting place and opportunity to link up and share with other women bikers.
South Coast Bikers Club! - The souths number one bike club serving Dorset and Hampshire! regular rideouts and meets! online forum, merchandise and more!
The Templars - We are a Brotherhood... Our knights ride bikes... Want to know more then feel free to visit us.
GRAPHICS and PAINT
AA Designs - AA Designs offers Top Quality Helmet paintwork, airbrushed murals etc. With 25 years custom painting experience, the last 16 years painting helmets, check out the website for more details.
Helmet airbrushing and custom artwork - Custom airbrushing, painting and artwork from experienced airbrush artist based near Manchester and Stockport. High quality clearcoating.
GENERAL LINKS
If you purchase your insurance via a dedicated link from this site, you could not only save money, but you'll also be helping us provide free information to thousands of students - at no cost to you. Please help if you can and thanks for considering us.

---
Please click on the links above to find out about these famous automotive makers. If your company is not included and you would like to be listed, please let us know.
UK VEHICLE INSURANCE ONLINE A - Z
No matter what car, van or bike you drive, we're all looking for great value and quality in our UK motor insurance? But who is the best - who is the cheapest and who offers the great service in the event of a claim?
See the insurance companies below who claim to offer competitive cover at sensible prices, our guide to the jargon and tips for cutting your quote - Good Luck:-
A taste for adventure capitalists

The world's fastest electric car: 350mph + using energy from nature