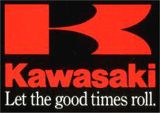 Kawasaki Heavy Industries, Ltd. ( Kawasaki Jūkōgyō Kabushiki-gaisha) (TYO: 7012 ) is an international corporation based in Japan. It has headquarters in both Minato-ku; Tokyo; and Kobe; Japan.
The company is named after its founder Shozo Kawasaki and has no connection with Kawasaki city.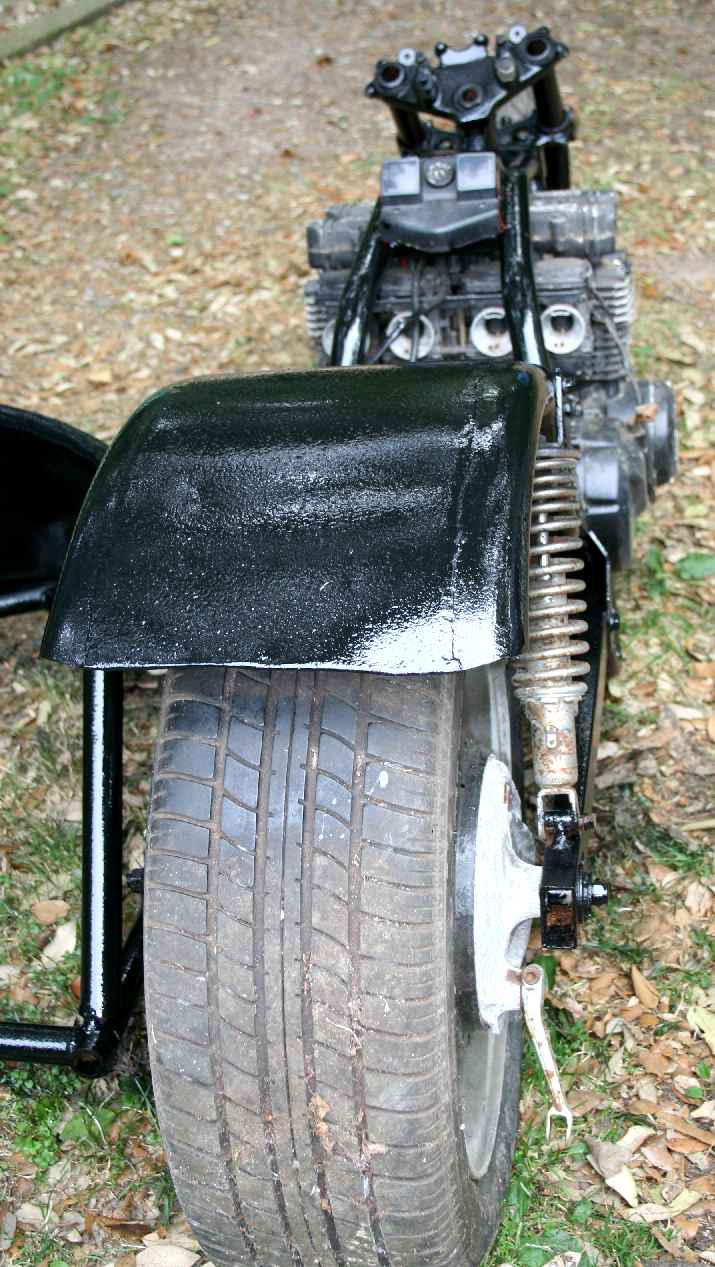 Trike with car rear wheel - for sale £100 to clear
Its most visible consumer product lines are its motorcycles and all-terrain vehicles, although the company and its subsidiaries also manufacture ships, industrial plants, tractors, trains, industrial robots and aerospace equipment (including military aircraft). Subcontract work on jet aircraft (including jumbo jets) has been done for Boeing, Embraer, and Bombardier.
In 1972 Kawasaki introduced the Z1, a motorcycle which is considered by many to have ushered in the era of the modern "Super Bike".
After its introduction it earned the nickname "The King". The combination of a 903cc engine, dual overhead cams and high power combined with integral styling of tank and body pieces to create a motorcycle for the masses that had never been seen before.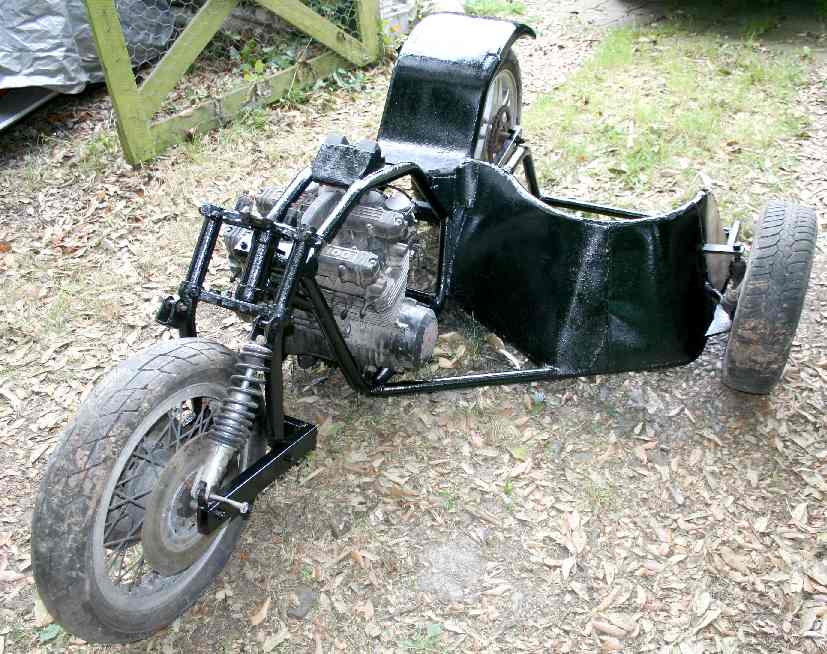 Custom Kawasaki engined Trike is for sale - Mad Max machine
All other manufacturers had to change their mindset to keep up with popularity of this motorcycle. By the end of the decade all Japanese manufacturers had developed machines to rival the Z1 which were almost direct clones of its engine configuration and integral body panels.
These bike wars directly lead to the demise of the flagging British motorcycle industry. The American motorcycle industry (mainly Harley-Davidson) was also on its last legs and was only saved by radical restructuring and inventive financing.
The basic design of the Z1 remained relatively unchanged until the early 1980s with the exception of increased engine displacement (1015cc). This model is also the basis for the motorcycle used by most police forces across the U.S. to this day.
Only recently (2005) did Kawasaki announce that it would discontinue production of the police model, 25 years after the production on the consumer model and 32 years after its introduction. The motorcycle remains a collector's item.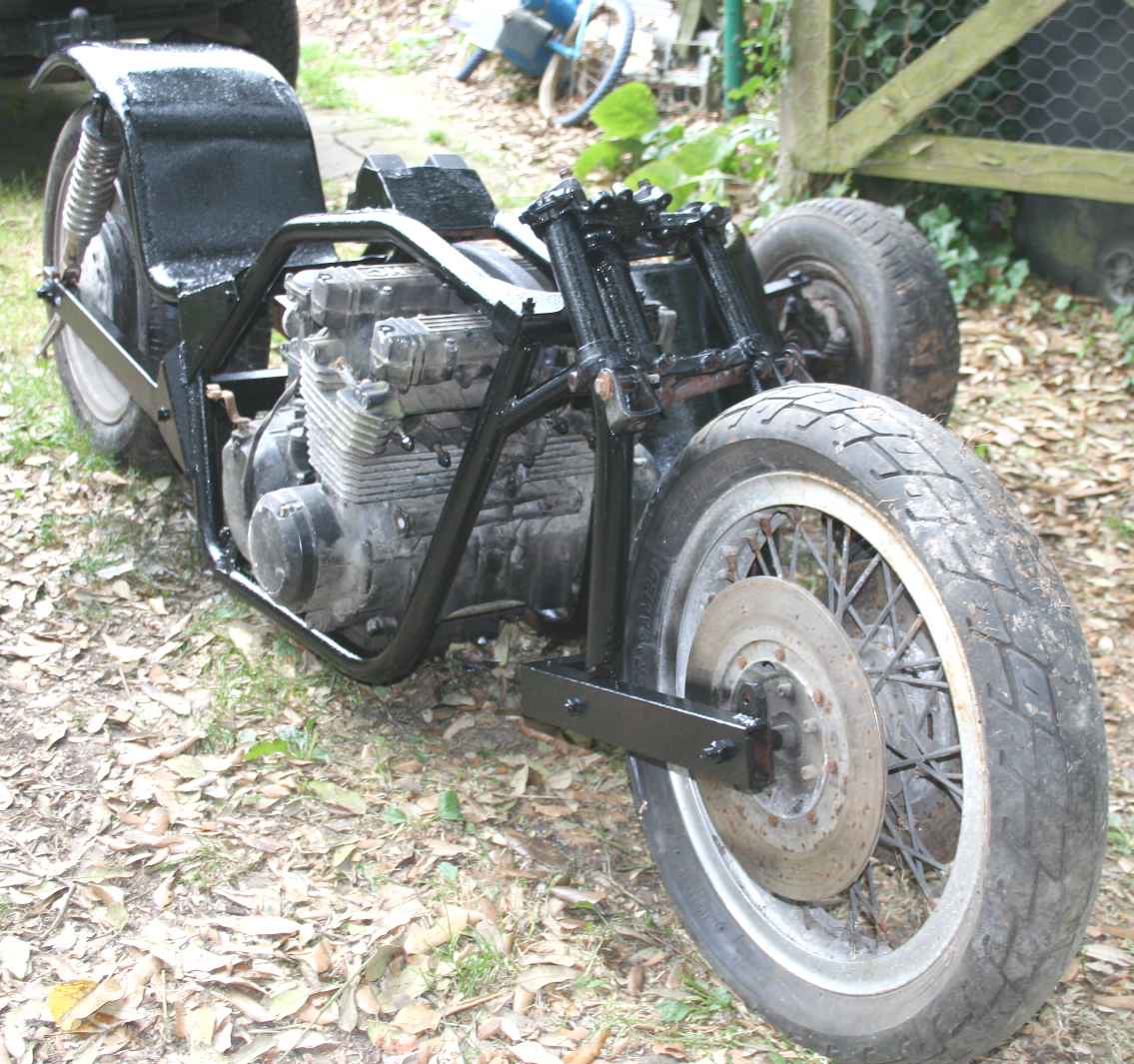 This Kawasaki engined Trike is for sale £100 to clear
Company Profile
Company Name : Kawasaki Heavy Industries, Ltd.

Established : October 15, 1896


Head Office Locations:

Tokyo Head Office

World Trade Center Bldg., 4-1, Hamamatsu-cho,2-chome, Minato-ku, Tokyo 105-6116, Japan

Kobe Head Office

Kobe Crystal Tower, 1-3, Higashikawasaki-cho, 1-chome, Chuo-ku, Kobe, Hyogo 650-8680, Japan

Representative: Tadaharu OHASHI, President

Capital: 92,084 million yen (As of March 31, 2006)
Number of Shares Outstanding: 1,390,587,928 shares (as of March 31, 2002)
LINKS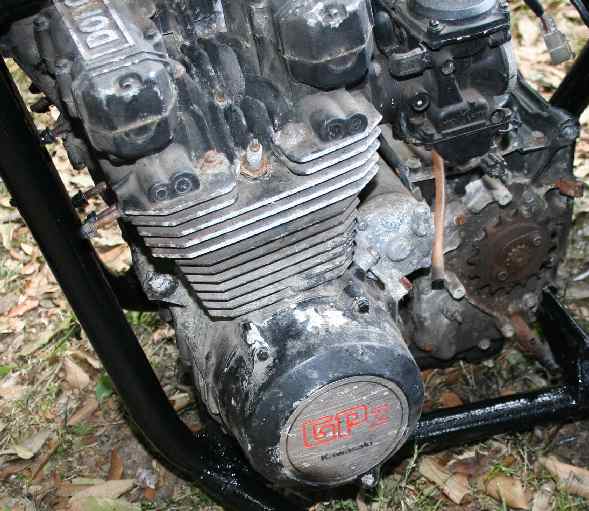 Kawasaki engine used in Trike - for sale £100 to clear
---
Please click on the links above to find out about these famous automotive makers. If your company is not included and you would like to be listed, please let us know.
UK VEHICLE INSURANCE ONLINE A - Z
No matter what car, van or bike you drive, we're all looking for great value and quality in our UK motor insurance? But who is the best - who is the cheapest and who offers the great service in the event of a claim?
See the insurance companies below who claim to offer competitive cover at sensible prices, our guide to the jargon and tips for cutting your quote - Good Luck:-
A taste for adventure capitalists

The world's fastest electric car: 350mph + using energy from nature