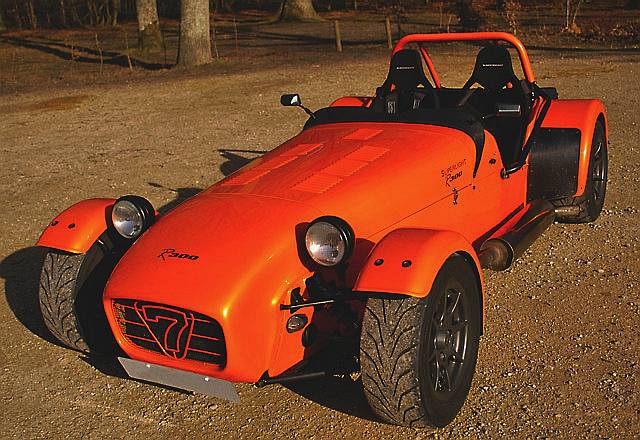 Caterham Cars is a manufacturer of specialist lightweight Sports Cars based in Caterham, Surrey, UK. Their current model, the Caterham 7 (or Seven), is a direct evolution of the Series 3 Lotus Seven designed by Colin Chapman and originally launched in 1973. In the 1990s the company made the Caterham 21,a two-seater soft top alternative to the MGF and Lotus Elise, which both sold many more units. A track-only car, the SP/300.R, a joint project with Lola was released for customer testing in 2010 and is scheduled for release in 2013. On 27 April 2011, then-Team Lotus owner Tony Fernandes announced that he had purchased Caterham.
COMMENT - Any form of electric vehicle is better than petrol or diesel, but an electric vehicle that can refuel in a few minutes will obviously have much more customer appeal than an EV that has to wait 30 minutes or even hours to charge up.
Battery technology is improving daily. A car with the new generation of battery cartridge exchange built in and the ability to load its own cartridge, will encourage energy companies to build service forecourts.
The Blueplanet Ecostar (BE3) LSR Team would be pleased to advise any energy company interested in this technology and of course any vehicle manufacturer who might be considering whether or not to include a future proof system into their next generation of road cars.
---
Please click on the links above to find out about these famous automotive makers. If your company is not included and you would like to be listed, please let us know.
UK VEHICLE INSURANCE ONLINE A - Z
No matter what car, van or bike you drive, we're all looking for great value and quality in our UK motor insurance? But who is the best - who is the cheapest and who offers the great service in the event of a claim?
See the insurance companies below who claim to offer competitive cover at sensible prices, our guide to the jargon and tips for cutting your quote - Good Luck:-
A taste for adventure capitalists

The world's fastest electric car: 350mph + using energy from nature. Featuring built in battery cartridge exchange, charged using renewable solar energy. Sponsors sought for the 2016 season.