Baker Motor Vehicle Company was an American manufacturer of Brass Era electric automobiles in Cleveland, Ohio from 1899 to 1914.

Walter Baker raced this advanced car to an unofficial 104 mph at Daytona in 1904.
It weighed 3,100lbs, seated two and featured the world's first safety belts.

HISTORY

The first Baker vehicle was a two seater with a selling price of US$850. One was sold to Thomas Edison as his first car. Edison also designed the nickel-iron batteries used in some Baker electrics. These batteries have extremely long lives with some still in use today.

The model range was expanded in 1904 to two vehicles, both two-seaters with armored wood-frames, centrally-located electric motors, and 12-cell batteries.

The Runabout had 0.75 hp (0.6 kW) and weighed 650 lb (295 kg). The Stanhope cost US$1,600, weighed 950 lb (431 kg), had 1.75 hp (1.3 kW) and three-speed transmission. It was capable of 14 mph (23 km/h).

In 1906 Baker made 800 cars, making them the largest electric vehicle maker in the world at the time. They bragged that their new factory was "the largest in the world" in advertisements. The company also made a switch from producing Baker Electric Carriages to automobiles. According to the company promotionals; "We employ the choicest materials in every detail of their construction and finish, producing vehicles which in every minute particular, cannot be equaled for thorough excellence."

The 1906 Baker Landolet was priced at $4,000. The company also manufactured the Imperial, Suburban, Victoria, Surrey, Depot Carriages, and other new models "to be announced later." One of the nost unique 1906 Bakers was the Brougham with the driver on the outside, in the back.

By 1907, Baker had seventeen models, the smallest being the Stanhope and the largest the Inside Drive Coupe. There was also the US$4,000 Extension Front Brougham with the driving seat high up behind the passengers mimicking a hansom cab. Baker also introduced a range of trucks with capacity of up to five tons in 1907.

In late 1910, the Baker Electric was quite luxurious and priced at $2,800. It had a seating capacity of four passengers and was painted black with choice of blue, green or maroon panels. The latest model also offered a Queen Victoria body as "interchangeable on chassis" priced at an additional $300.

The Baker of 1910 was the only electric that had a heavy series-wound motor of 300 percent overload capacity, with a commutator "absolutely proof against sparking and burning under all conditions."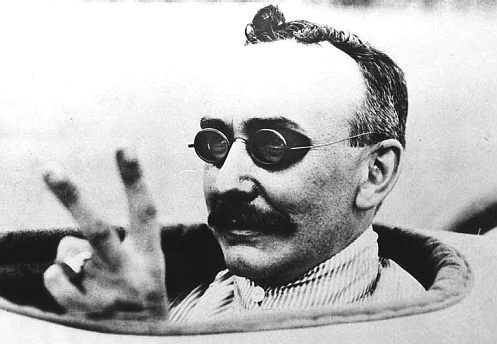 SPECIALS

A Baker Electric was part of the first White House fleet of cars. A Baker Electric was bought in 1903 by the King of Siam. It was trimmed with ivory and gold.


COMMERCIAL VEHICLES

The Baker Motor-Vehicle Company, located at 63 West 80th Street in Cleveland, Ohio, specialized on vehicles for the commercial market. By October 1912, the company had a Commercial Car Department and had dealers situated in several leading cities around the United States.

During late 1912, Baker advertised that the average cost for deliveries over the "steep hills" of Spokane, Washington by Crescent Department Store were four cents a piece, including all operating charges, maintenance, interest and depreciation.

By late 1913, the company advertised their new model as "The magnificent new Baker Coupe" and that the car was "just what the public demanded, a genuine automobile, not an electrically driven coach." That year, the car had "increased roominess, full limousine back, longer wheelbase, graceful, low-hung body lines, with both interior and exterior conveniences and appointments which have set a new mark in motor car refinement." Another new feature were revolving front seats which faced forward or "turn about."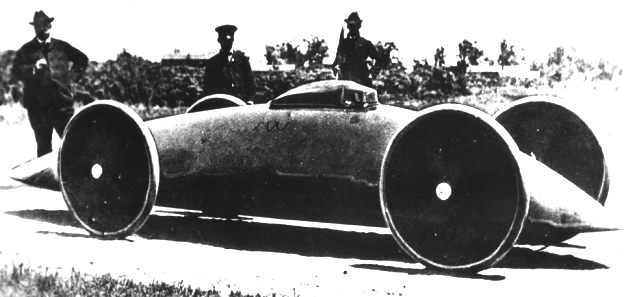 LAND SPEED RECORD
Between 1902-03 Walter Baker built three streamlined electric racing cars called "Torpedoes." These near forgotten electrics should be remembered for four good reasons:
1) They allowed Walter Baker to become the first man in history to break the 100-mph barrier in a motorcar;
2) the Torpedoes' bodies were remarkably streamlined, decades ahead of anything similar;
3) because Walter Baker regularly crashed his cars, none of his speed marks went into the record books. Even in his own day, he became known as "Bad Luck Baker;" and
4) what probably saved his life in all those crashes were plain, simple shoulder harnesses, an idea again much too modern for the times.

At the beginning of the 20th century, electric cars held the world land speed record (WLSR). Two electrics in particular kept re-upping the international mark: the French-built Jeantaud and the Belgian Jenatzy. Until 1902, electrics remained considerably faster than piston-engined cars.

Baker war tall and wiry, with a jaunty mustache. He wore tinted goggles when racing. In 1901 Walter decided to go after the WLSR for electric vehicles. He believed that speed would mitigate the common (and correct) perception that electric cars lacked endurance. So he took $10,000 of his own money (roughly $257,000 today) and began to lay out an electric racer. But unlike other builders, Baker recognized the value of aerodynamics. He also figured that a sleek, fast racer would impress the American buying public.

The Torpedo's driver and passenger sat in tandem on webbed, hammock-like seats, strapped in with four-inch canvas shoulder harnesses. Their heads poked up into an isinglass bubble surrounded by a cork crashpad. Baker mounted 11 batteries plus a 14-horsepower Elwell-Parker electric motor behind the seats and ran double chains to the rear axle.

Driver and brakeman sat in tandem in original Torpedo. Both wore shoulder harnesses. Batteries and 14-bhp electric motor stood in rear.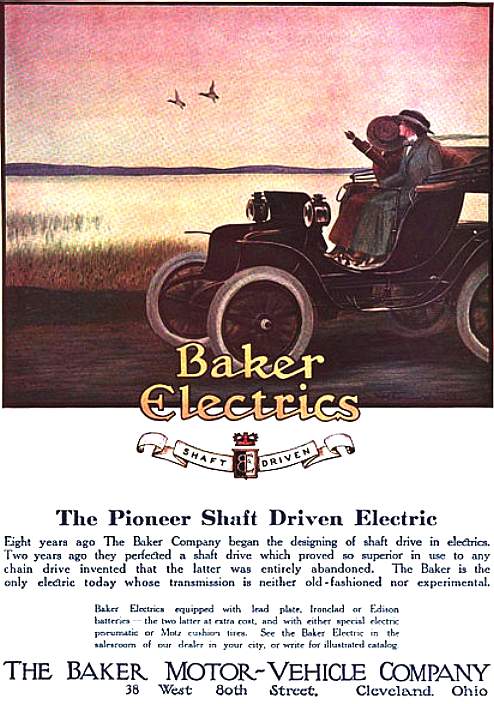 On Memorial Day 1902, May 31, the Automobile Club of America held speed trials on the streets of Staten Island, N.Y. Baker intended the Torpedo to set records that would overwhelm the makers of steam- and piston-powered machines. Rumor had it that the Torpedo was good for 120 mph, which at that time was roughly double the WLSR.

Baker chose to drive the Torpedo himself. His passenger and brakeman was the company's chief mechanic and electrician, E. E. Denzer. Baker and Denzer covered the flying kilometer in 16 seconds, running exactly 100 mph, and they were still accelerating when Baker lost control crossing a set of trolley tracks. His steering went limp and, as Denzer yanked the brake lever, the car left the road and smashed sideways into the crowd.

The two Torpedo Kids were smaller and painted white, as opposed to the original Baker Torpedo of 1902. All three cars broke speed records, but only unofficially.

Baker Torpedo set world land speed record on Staten Island in 1902, then crashed soon after this picture was taken.

Two spectators were knocked flat but not injured. A third died instantly. The Torpedo spun 180 degrees, then stopped. Baker and Denzer stepped out unscathed and were immediately arrested for manslaughter. But the police released them just as quickly, because the crowd had crossed protective barricades.

Despite the accident, Baker had set a new record for the flying kilometer, albeit unofficially. The Torpedo beat Jenatzy's WLSR by nearly 35 mph, and at that speed, aerodynamics definitely played a role. But due to the accident, the Torpedo's kilometer mark didn't enter the record books.
LINKS
http://deansgarage.com/2011/electric-baker-torpedo-racers/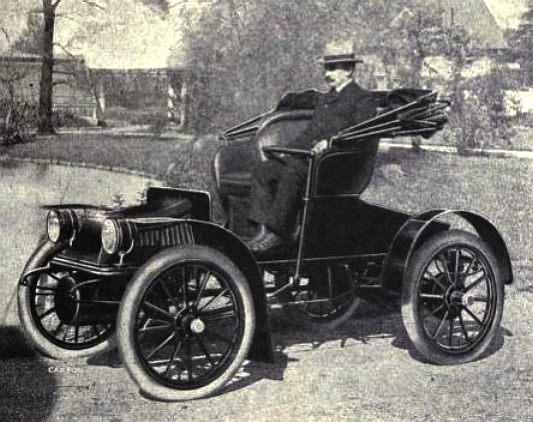 Please click on the links above to find out about these famous automotive makers. If your company is not included and you would like to be listed, please let us know.
UK VEHICLE INSURANCE ONLINE A - Z
No matter what car, van or bike you drive, we're all looking for great value and quality in our UK motor insurance? But who is the best - who is the cheapest and who offers the great service in the event of a claim?
See the insurance companies below who claim to offer competitive cover at sensible prices, our guide to the jargon and tips for cutting your quote - Good Luck:-
A taste for adventure capitalists

The world's fastest electric car: 350mph + using energy from nature. Featuring built in battery cartridge exchange, charged using renewable solar energy. Sponsors sought for the 2016 season.