Ginetta Cars is a Garforth, Leeds, West Yorkshire based British specialist builder of racing and sports cars.


20th century

Ginetta was founded in 1958 by the four Walklett brothers (Bob, Ivor, Trevers and Douglas) in Woodbridge, Suffolk. The first car, not destined for production, which subsequently became known as the G1 was based on a pre war Wolseley Hornet.

From their original base, the company moved to Witham, Essex in 1962, and between 1972 and 1974 operated from larger premises in Sudbury, Suffolk before returning to Witham where they remained until 1989. Under the Walkletts, Trevers was mainly responsible for styling, Ivor for engineering, Douglas, management and Bob sales.

Following the retirement of the Walkletts in 1989 the company was sold but failed, and was then bought by an international group of enthusiasts, based in Sheffield, and run by managing director Martin Phaff producing the G20 and G33.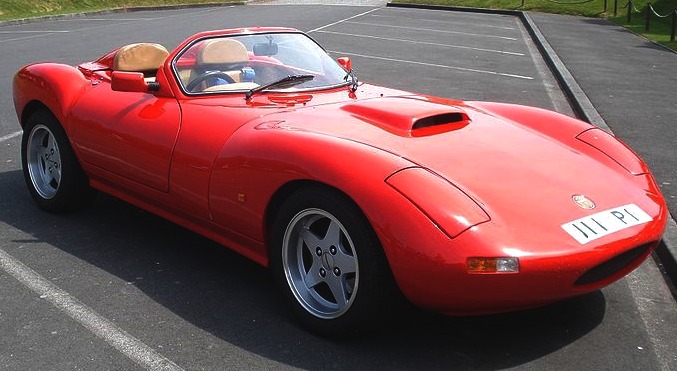 21st century

In late 2005 Ginetta was acquired by LNT Automotive, a company run by experienced racing driver and successful businessman Lawrence Tomlinson. His aims remain in line with the original founders of Ginetta, to continue producing innovative, capable and above all, great value sports cars.

In mid 2007 Ginetta moved to a state-of-the-art factory near Leeds, with a target to sell 200 cars a year. Trained engineer Tomlinson himself penned the base specification for the Ginetta G50, which was produced to celebrate 50 years of Ginetta production, and became a successful GT4 and award winning car.

In March 2010, Ginetta acquired the Somerset-based sports car manufacturer Farbio, and re-badged their car the Ginetta F400. In March 2011, Ginetta launched the G55, running in the GT4 Michelin Ginetta GT Supercup and contender for GT3. In October 2011 Ginetta launched the G60, a two-door mid-engined sports car developed from the F400 and powered by a Ford-sourced 3.7-litre V6 engine.

Today, Ginetta have developed a range of award-winning road and race cars, making them a formidable player on the world motorsport scene.
Ginetta Cars

The first car, the G2, was produced as a kit for enthusiasts and consisted of a tubular frame chassis to take Ford components and aluminium body. About 100 were made. The G3 was introduced with glass fibre body in 1959 to be followed by the G4 in 1961.

The G4 used the new Ford 105E engine and had a glass fibre GT style body and the suspension was updated to coil springing at the front with Ford live axle at the rear. Whereas the G2 and G3 had been designed for competition the G4 was usable as an everyday car but still was very competitive in motor sport with numerous successes. Over 500 were made up to 1969 with a variety of Ford engines. In 1963 a coupé was introduced alongside the open car and a BMC axle replaced the Ford one at the rear. On test the car reached 120 mph (190 km/h) with a 1500 cc engine. The series III version of 1966 added the then popular pop up headlights. Production stopped in 1968 but was revived in 1981 with the Series IV which was two inches wider and three inches (76 mm) longer than the III.

The G10 and G11 from 1964 were higher powered versions with 4.7-litre Ford V8 and MGB engines respectively. The G12 was a mid-engined competition car.

In 1967 the G15 was launched with Hillman Imp engine. This two-seater coupé had a glass fibre body bolted to a tube chassis and used Imp rear and Triumph front suspension. Over 800 were made up to 1974 and the car was fully type approved allowing for the first time complete Ginetta cars to be sold. Eight G15s were engineered for Volkswagen engines and called the Super S.

In 1970 it was joined by the larger G21 initially available with the 1599 cc Ford Kent engine or 3-litre Ford V6 engines.[6] The 1725 cc Sunbeam Rapier subsequently became the standard four-cylinder engine for the car. The model was later updated to become the closed G24 or open top G23. The G19 was a Formula 3 single seater but only one was ever made.

Following reorganisation the company moved to Scunthorpe and started making cars in kit form again in the 1980s starting with the G27, an update on the old G4, and the G26 G 28 G30 G31 using Ford parts. It was also decided to re-enter the complete car business with the mid-engined G32 with a choice of 1.6- and 1.9-litre 4-cylinder engines available as a coupé or convertible and the G33 convertible with 3.9-litre Rover V8 capable of 145 mph (233 km/h) and a 0-60 mph time of 5 seconds. In 1990 the G32 coupé cost £13700, the convertible £14600 and the G33 £17800.

After Ginetta was acquired by Lawrence Tomlinson in 2005, the company began work on the design of the Ginetta G50 - a 3.5 litre V6 engine, producing 300 BHP - to celebrate the companies 50th birthday. In 2007, the car competed in its first race in the European GT4 Cup in Nogaro France, where they finished second.

Hot off the back of the cars success, the machine enjoyed its official launch at Autosport International in early 2008 alongside its sister car, the Ginetta G50 GT4. Together, they have become Ginetta's biggest selling machine, and have raced (and won) in almost every continent, including the Dubai 24 Hour endurance race in 2012.

Keen to expand his business into road cars, in March 2010, Lawrence acquired the Somerset-based sports car manufacturer Farbio, and in doing so inherited the F400, which was subsequently redesigned, redeveloped and rebranded from the Farbio Marque, into a Ginetta G60; a two-door mid-engined powerhouse which shares the same 3.7 litre V6 engine as it's G55 GT3 stable mate and packs a real punch, capable of 0 – 60mph in 4.9 seconds, with a top speed of 165mph.

In the same year, Lawrence was eager to implement a newer, safer car into the existing Ginetta Junior series and in doing so, replaced the old Ginetta G20 race car with a G40J. Staying true to his deep-rooted belief in nurturing young racing talent through the motorsport ladder, today's G40J is designed to give aspiring young racing drivers the chance to make their first steps into the world of motorsport behind the wheel of a 1800cc, 100bhp racing car, whilst a full integral FIA approved roll cage and fibre- glass shell ensures the 14 – 16 year old drivers enjoy safe, controlled racing.

Following the success of the G40J, Ginetta then decided to introduce a Ginetta G40 Challenge car for the adult racers in its Challenge series. With the same engine as it's little sister, the G40 Challenge car puts out 165bhp as it competes against the existing G20 models. Today, the car features heavily in the Total Quartz Ginetta GT5 Challenge; one of the most popular, cost effective but competitive racing series in Britain.

With unrivalled demand for a G40 race car, Ginetta unveiled its second road car - the Ginetta G40R - in 2011, designed to mimic the Walklett brothers' original visions of 'a race car for the road.' Capable of 0-60 in 5.8 seconds, the G40R shares a number of characteristics with its racing siblings, representing the culmination of Ginetta's racing pedigree translated into a road car.

2011 also saw the launch of the G55 Cup car, which with it brought an element of excitement to the Ginetta GT Supercup, which, until that point, had only featured the G50 Cup car. Offering a 3.7 litre V6 engine with 380 BHP, the car provided Ginetta with the basis for their Ginetta G55 GT3 Car; a larger spec machine which gives GT teams a 4.35 V8 powerplant, complete with an aggressive-looking body which masks an efficient aerodynamic package.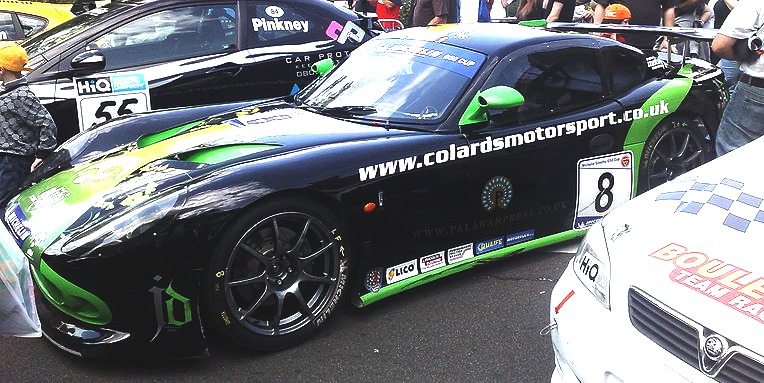 Any form of electric vehicle is better than petrol or diesel, but an electric vehicle that can refuel in a few minutes will obviously have much more customer appeal than an EV that has to wait 30 minutes or even hours to charge up.
Battery technology is improving daily. A car with the new generation of battery cartridge exchange built in and the ability to load its own cartridge, will encourage energy companies to build service forecourts.
The Blueplanet Ecostar (BE3) LSR Team would be pleased to advise any energy company interested in this technology and of course any vehicle manufacturer who might be considering whether or not to include a future proof system into their next generation of road cars.
Please click on the links above to find out about these famous automotive makers. If your company is not included and you would like to be listed, please let us know.
UK VEHICLE INSURANCE ONLINE A - Z
No matter what car, van or bike you drive, we're all looking for great value and quality in our UK motor insurance? But who is the best - who is the cheapest and who offers the great service in the event of a claim?
See the insurance companies below who claim to offer competitive cover at sensible prices, our guide to the jargon and tips for cutting your quote - Good Luck:-
A taste for adventure capitalists

The world's fastest electric car: 350mph + using energy from nature. Featuring built in battery cartridge exchange, charged using renewable solar energy. Sponsors sought for the 2016 season.