Armstrong-Siddeley was created in 1919 from Armstrong-Whitworth of Newcastle-upon-Tyne and Siddeley-Deasy of Coventry and started by announcing a five-litre 30 hp luxury car. Despite the austerity of the times this model continued in production until 1932.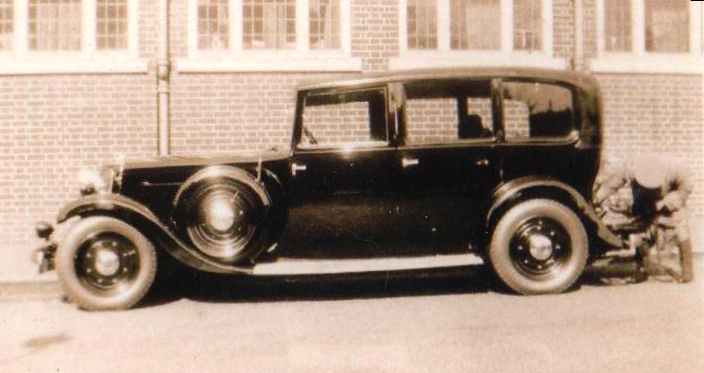 Between 1933 and 1937 253 Specials were built. By 1937 the car weighed nearly 2.5 tons (2540 kg). These cars had some sporting potential and were powered by a 4.9 litre 6-cylinder engine with a Hiduminium alloy block and head. (Rolls-Royce had developed this alloy for their aero-engines and it was produced by the Siddeley subsidiary High Duty Alloys Ltd.). The saloon was priced at £950, while the limousine was sold for £1360. The short chassis version could reach 90 mph (145 kph).
The company was the first to introduce a new model after the Second World War instead of simply re-working a pre-war model as most other companies were doing. The new models were the Lancaster four-door saloon, the Hurricane drop-head coupe and the Typhoon fixed-head coupe and the short production Tempest. (Only six were built).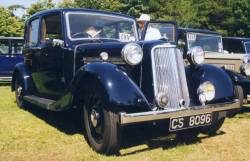 From 1953 the elegant Sapphire, a 3.5 litre six-cylinder saloon, was available with a selection of transmissions. Smaller versions of the Sapphire were produced in 1955, but were up against Jaguar in this market sector. Production ceased in 1960 when their parent company Hawker Siddeley merged with Bristol.
Armstrong-Siddeley
1919-1939 and 1945-1960
Armstrong-Siddeley Motors
Parkside
Coventry
Warwickshire
---
THE ARMSTRONG SIDDELEY OWNERS CLUB
ASOC exists to help members maintain and preserve their cars, but membership is open to all; you do not have to own an Armstrong Siddeley. For further details contact Peter Sheppard, Membership Secretary, at memsec@siddeley.com
WHY THE CLUB EXISTS


The Armstrong Siddeley Owners' Club exists to help members maintain and preserve their cars. The Club operates a comprehensive spares service from well-stocked stores and has a growing library, including much original factory information and drawings.

A monthly magazine keeps members in touch with club events, including a busy social calendar, and contains many technical articles and news of spares.

MEMBERSHIP IS OPEN TO ALL


Membership is open to all; you do not have to own an Armstrong Siddeley. For further details you should contact the Membership Secretary, Peter Sheppard, memsec@siddeley.com. If you are interested in buying a 16/18hp car, click here for some useful tips.

VOLUNTEER TO HELP


The Club is run for the mutual benefit of its members by unpaid volunteer fellow members and offers many advantages to Armstrong Siddeley owners.

What individual members can gain from Club membership is governed by what the membership as a whole put into the communal pot, so we are always looking for volunteer helpers! If you can help, please contact the membership secretary.

benefits

membership

events

spares

merchandise

contacts
LINKS:
The Armstrong Siddeley Car Club of Australia
Armstrong Siddeley - Vintage European Automobiles
Armstrong Siddeley - 20 h.p. limousine
Armstrong Siddeley Sapphire Car
British Motor Manufacturers 1894-1960, Armstrong-Siddeley
Car Clubs - Armstrong-Siddeley
Martin's Armstrong Siddeley Page
Armstrong Siddeley Restorations
Yahoo Armstrong Siddeley Group
Keith's TumTumTiddly Hurricane Site
Rolls Royce Heritage Trust, Coventry Branch

---
Please click on the links above to find out about these famous automotive makers. If your company is not included and you would like to be listed, please let us know.
UK VEHICLE INSURANCE ONLINE A - Z
No matter what car, van or bike you drive, we're all looking for great value and quality in our UK motor insurance? But who is the best - who is the cheapest and who offers the great service in the event of a claim?
See the insurance companies below who claim to offer competitive cover at sensible prices, our guide to the jargon and tips for cutting your quote - Good Luck:-
A taste for adventure capitalists

The world's fastest electric car: 350mph + using energy from nature. Featuring built in battery cartridge exchange, charged using renewable solar energy. Sponsors sought for the 2016 season.