A trademark is a name used by someone to promote a project or product. It is the name associated with the product and the right of the person to use that name to his benefit and to protect his investment in building up awareness of his brand. Provided goodwill has been established a person may fend off imitators under the law of passing-off.
If the mark is distinctive and there is an intention to trade, a mark may be registered with the Trade Marks Registry. Additionally, in circumstances where a mark may not normally be registered (for example where there is no distinctiveness) but where a person has demonstrably used a mark in excess of seven years, the mark may be registered as an honest concurrent user.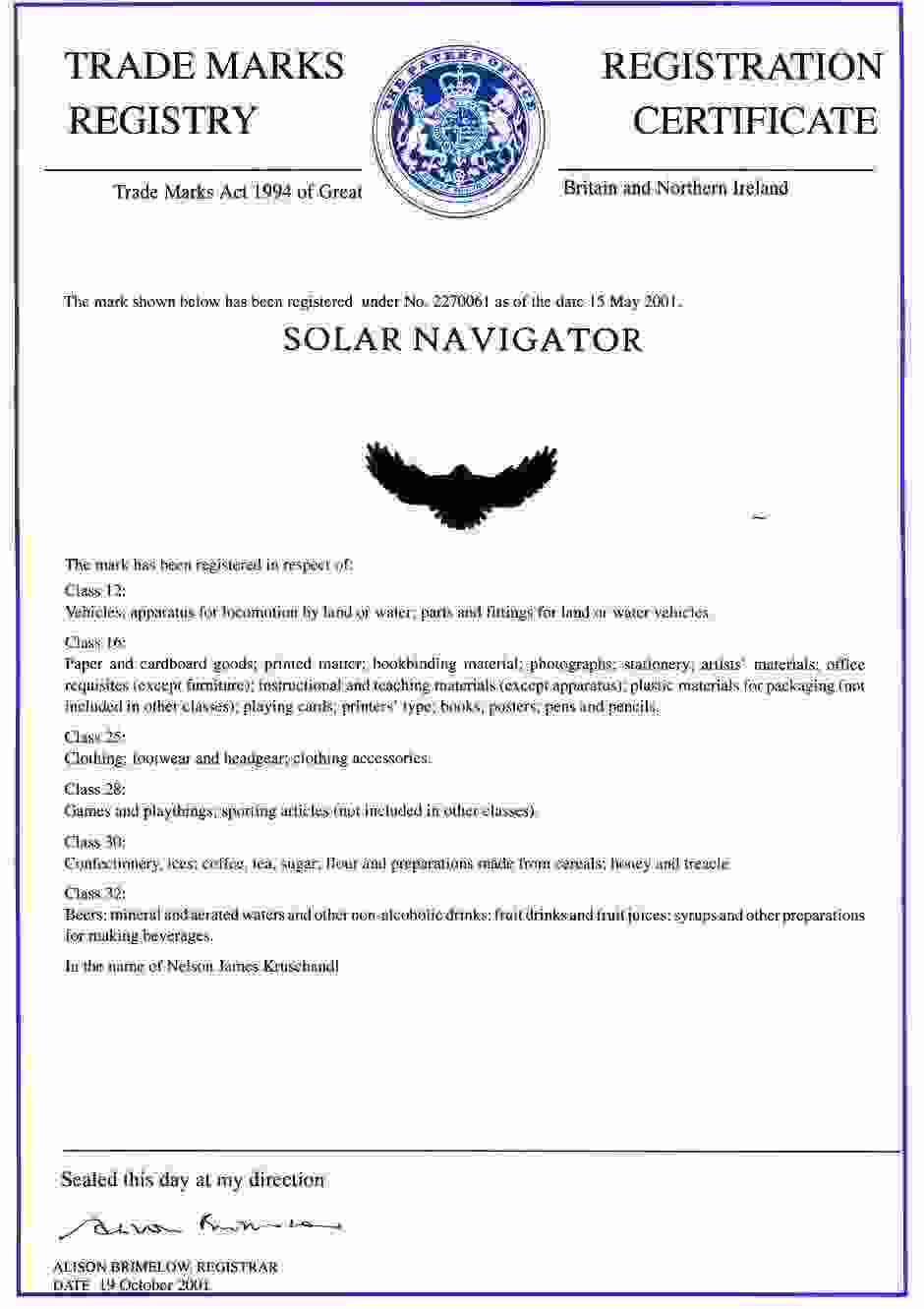 Solar Navigator was registered as a trademark on 15th May 2001. However, it has been the trademark of the Solarnavigator project since it's inception in 1993. General information on how to register a mark may be obtained from the Patent Office on 01633 814000 or via their website: www.patent.gov.uk
Click here for a glossary of terms used in the UK register details
Click here for a glossary of terms relating to international Trade Marks.

New Register Enquiry New Text Enquiry New Proprietor Enquiry New Refused Enquiry
Home : Trade Marks : Database : Register: Index: Site Map: TM Search: TM Contact
The UK Patent office links:
COPYRIGHT DESIGNS PATENTS TRADEMARKS
---
Solar Cola drinkers communicate ......

330ml Earth can - the World in Your Hand
The unique can design is international copyright © protected
and the hawk logo and Solar Cola name are
the subject of international trade mark registrations
---
Please click on the links above to find out about these famous automotive makers. If your company is not included and you would like to be listed, please let us know.
UK VEHICLE INSURANCE ONLINE A - Z
See the insurance companies below who claim to offer competitive cover at sensible prices, our guide to the jargon and tips for cutting your quote - Good Luck:-
A project for environmental adventurers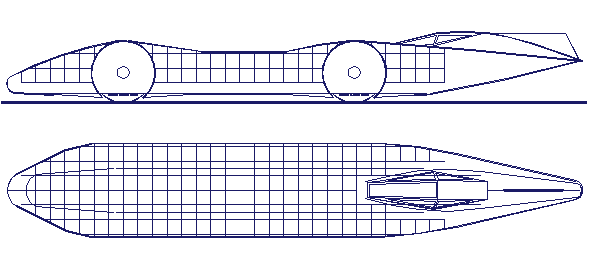 Probably the world's fastest solar powered electric car: 350mph +
This car's batteries are charged using natural solar energy.
A green eco sporting event - chasing the
blue bird of clean air happiness - Maurice Maeterlinck.