Anthony Hopkins father ran the family Bakery business, 'A. R. Hopkins and Son' at 151 Tanygroes St, Tai Bach, Port Talbot. It was obvious that Tony had little interest in the family business from an early age and spent most of his time alone, sketching or playing the Piano. He did not enjoy school and found it hard to fit in, his indifferent academic performance prompted his parents to move him from the Central school in Port Talbot, to go instead to boarding school, which they thought would be good for discipline and perk up his marks.
So in 1949 he was dispatched to West Monmouth school in Pontypool, a long way from home. He spent five miserable terms there and was then transferred closer to home to Cowbridge Grammar where he spent the next four years. He has talked often of his unhappiness of his time at Cowbridge, though his difficulties were of his own personal inadequacies rather than the school itself. He left there at 17, with 1 O level in English and then spent the next two years at the Cardiff College of Music and Drama.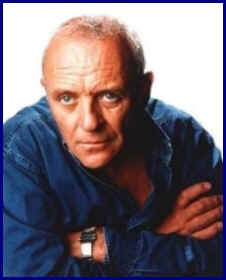 Sir Anthony Hopkins
After graduation he took a job with the Arts Council before being called for National Service in 1958. He joined the Royal Artillery and became 23449720 Gunner Hopkins. Initially posted to Oswestry and then later Bulford Camp, Salisbury Plain where he spent close to two years 'typewriter punching' receiving 30 bob (£1.50) a week for his efforts. He left the Service as Bombardier (NCO) and returned to his parents new house in Laleston, Bridgend. They had sold the Bakery to Toffee manufacturer 'Lovells'.
Hopkins regained his interest in Drama and played several small parts in local plays before joining RADA. He graduated in 1963 and married his first wife Petronella Barker in 1967, they had a daughter - Abigail, Hopkins was working hard, in Theatres up and down the country and drinking heavily, the marriage did not last and they split a few years later. He continued to work himself hard and was in turmoil over abandoning his daughter - boozing sessions became more frequent but just a few months later he became involved with Jennifer Lynton whom later became his second wife. Hopkins was rarely out of work and as the years went on found himself less in the Theatre and more in the Movies. He began to spend more time in America than England and was becoming quite a star.
It was whilst he was in the states that he finally put an end to his drinking, he was quite a regular at AA meetings. His relationship with Jenni was beginning to struggle though - she preferred to live in England, he America - and he would like to go off on his own for months at a time. Always the loner. Enjoyed a solitary life. Jenni eventually moved back to England permanently, but would visit regularly. They would speak on the phone and remained friendly.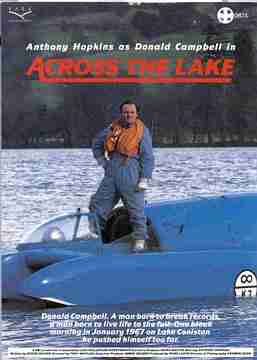 Anthony Hopkins plays Donald Campbell
Hopkins enjoyed roles in several big Hollywood blockbusters and eventually received acknowledgment for his work when he received the 1992 Oscar for Best Actor in 'Silence of the Lambs'. The following year saw him gain his 'Sir' title when he was knighted by the Queen of England in the 1993 New Years honours list. He was going from strength to strength, with each role he just seemed to get better and better. The nineties have been particularly good for Tony with roles like Lecter, Stevens, Lewis and Nixon - each one gaining award nominations.
He is now permanently based in the Pacific Palisades area of LA, and in April 2000 he took out dual citizenship with America. The years of seperation from Jenni eventually ended in divorce in June 2002. Tony then partnered with former Antiques Dealer Stella Arroyave and they married on 1st March 2003 in a private ceremony in Tony's Malibu home. The rest is pretty much history and he will surely be remembered as one of the great Actors.
Name: Phillip Anthony Hopkins
Born: 31 December 1937
Weighing: 7 and 3/4 pounds
At: 77 Wern Rd, Margam, Port Talbot, Wales
Mother: Muriel Hopkins (nee Yeats)
Father: Richard Arthur Hopkins
Eyes: Blue
Hair: Silver/White
Height: 5' 7"
Marital Status: Married
Children: 1 daughter - Abigail
---
BBC TV DOCU-DRAMA 'ACROSS THE LAKE'
Tagline: 'Donald Campbell, a man born to break records, a man born to live life to the full. One bleak morning in January 1967 on Lake Coniston, he pushed himself too far.'
Synopsis: True story of Donald Campbell who in 1967 whilst trying to become the first person to go over 300Mph on water he crashed his famous 'Bluebird' at Coniston water, in the Lake District. He had achieved a run of 297Mph on the first leg, but turning around without refueling and not waiting for his wake to settle, he set off on the second leg. The boat lifted out of the water after exceeding a speed of over 300Mph, somersaulted and disintegrated on landing on the surface. His body was never found.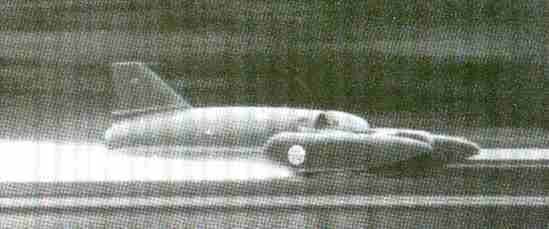 The K7 first run 4 January 1967
Main Players: Sir Anthony Hopkins, Phyllis Calvert, Rosemary Leach
Director: Tony Maylam
Producer: Innes Lloyd
Teleplay: Roger Milner
Based on the last few years of Donald Campbell's life
Planet Hopkins | Thanks | Email Planet Hopkins | The World's Fastest Indian
---
A - Z DIRECTORY of MOTOR MANUFACTURERS
UK VEHICLE INSURANCE ONLINE A - Z
No matter what car, van or bike you drive, we're all looking for great value and quality in our UK motor insurance? But who is the best - who is the cheapest and who offers the great service in the event of a claim?
See the insurance companies below who claim to offer competitive cover at sensible prices, our guide to the jargon and tips for cutting your quote - Good Luck:-
---
A taste for adventure capitalists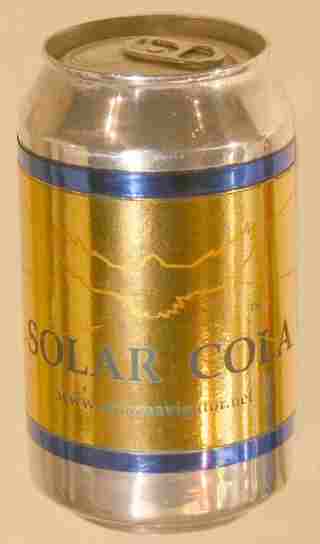 Solar Cola - a healthier alternative