This is a good site about Donald Campbell, his cars and boats.

Racingcampbells.com
Here is an excellent site created by Australian, Peter Burness. Featuring details of Sir Malcolm and Donald and Leo Villa.

Speed Record Newsgroup
Excellent Newsgroup created by Andy Griffin, for all types of Speed Records. Discuss, debate ask and answer. Easy to join and a great place to "talk" to other enthusiasts. You can also upload files or view files already there. There is also a chance to chat with others online!
Bluebird Project Website
This is the official website of the team who raised Bluebird K7.

Touchwood Models
Very popular model manufacturer of various speed record kits, including K7 which many use to convert to r/c running.

Replicast models
Replicast sell models, books and prints (By Arthur Benjamins and John Pittaway amongst others), nearly all of which are speed record related!

The Bluebird Café, Coniston
Lovely café located next to Coniston Water, they offer a wide selection of good food and drink including a selection of beers and wines, as well as offering a large selection of gifts and Campbell and Bluebird Memorabilia
'Campbells on Coniston' cruises
Cruises on Coniston water with a very full commentary about the WWS Record attempts on the water by Sir Malcolm and Donald Campbell.
The Ruskin Museum, Coniston
Museum in beautiful Coniston with details on Donald. Worth a visit if your in the Lakes. They're also producing a booklet next year on Donald.
Psychic Celebrity!
Donalds psychic powers evaluated!
Landracing.com
A website dedicated to Landspeed racing! Check out the shop area.


The Blueplanet Ecostar BE3 Electric LSR solar charged racing car
This site contains lots of information on the latest Electric BE3 land speed record car.


Land Speed Record page
Simon Lewis' Landspeed Record page


Moving Image
John Pittaway prints for sale from Moving Image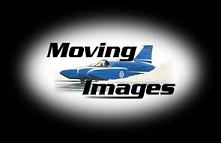 Wingfoot Express page
Page dedicated to Walt Arfons Built and bobby Tatroe driven Wingfoot Express page
American Challenge WSR
New challenge by American Russ Wicks on the WSR
The Quicksilver WSR Homepage
Information on a fresh attempt on the Water Speed Record. The boat has been designed by Ken Norris, and the proposed venue for an attempt is Coniston.


White Hawk webpage
Site deicated to White Hawk K5, Frank and Stella Hanning-Lees Ken Lewis designed boat.
A link to a company who helped to restore K3
The Hydroplane and Raceboat Museum
A site with some items on Donald
Ken Warbys challenge for the WSR
This links to the challengers page, read Kens forthright views on the other challengers!
MORE LINKS
Bluebird Modelmakers Internet Group
A Bluebird Modellers group has now been set up on Yahoo, if you would like to join please click on the link below.

Click to subscribe to Bluebirdmodellers
Auto Racing Directory
A comprehensive website with hundreds of links to motorsport websites. It has subsection on speed records!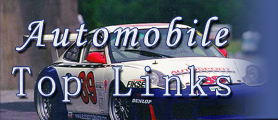 Hydroplane History Website
A huge site with numerous pages of old magazine articles on Donald as well as photographs and a video clip. (Search for Donald Campbell or Bluebird to find the pages quicker!)
Beaulieu Motor Museum
CN7 Is kept at Beaulieu. Why not pay a visit? You can view details of their record breaking cars online!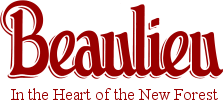 The British Racing Mechanics Club (BRMC)
Leo Villa was a founding member of this club and it's still going strong today! You do need to have been a professional Motor Racing Mechanic for two years to join. Their website is open to all though!


The Northern Dimension
A great article about Donald
Marillion Song Link!
A link to a Marillion lyrics page, showing the words to a song about Donald!
Steve Hogarth from Marillion Lift Account!
Steve Hogarth was invited to the recovery of Bluebird, here is his account of the day.
A link to the Lakeland Motor Museum, where amongst other things are full scale replicas of one of Malcolm Campbells cars and one of Donalds Boats.
The Foulkes-Halbard Collection at Filching Manor
A link to the Motor Museum, where the owner Paul Foulkes-Halbard has stated that he owns the newly recovered K7! It also houses various Bluebird Memorabilia as well as Sir Malcolm Campbells K3!
An extensive directory of motorsport links
Roundwood House Stay at Donald's former home.


Lakeland Guest House The Lakeland Guest house offers accomodation to all Campbell enthusiasts.

---
A - Z DIRECTORY of MOTOR MANUFACTURERS
UK VEHICLE INSURANCE ONLINE A - Z
No matter what car, van or bike you drive, we're all looking for great value and quality in our UK motor insurance? But who is the best - who is the cheapest and who offers the great service in the event of a claim?
See the insurance companies below who claim to offer competitive cover at sensible prices, our guide to the jargon and tips for cutting your quote - Good Luck:-
---
A taste for adventure capitalists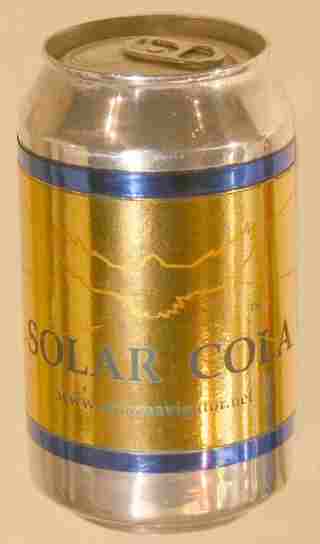 Solar Cola - a healthier alternative