Sir Anthony is an outstanding heavyweight in the acting world, with memorable performances in almost every one of his films. The first film we saw that really stuck, was Magic from 1978."
Anthony Hopkins father ran the family Bakery business, 'A. R. Hopkins and Son' at 151 Tanygroes St, Tai Bach, Port Talbot. It was obvious that Tony had little interest in the family business from an early age and spent most of his time alone, sketching or playing the Piano. He did not enjoy school and found it hard to fit in, his indifferent academic performance prompted his parents to move him from the Central school in Port Talbot, to go instead to boarding school, which they thought would be good for discipline and perk up his marks.
So in 1949 he was dispatched to West Monmouth school in Pontypool, a long way from home. He spent five miserable terms there and was then transferred closer to home to Cowbridge Grammar where he spent the next four years. He has talked often of his unhappiness of his time at Cowbridge, though his difficulties were of his own personal inadequacies rather than the school itself. He left there at 17, with 1 O level in English and then spent the next two years at the Cardiff College of Music and Drama.
Sir Anthony Hopkins
After graduation he took a job with the Arts Council before being called for National Service in 1958. He joined the Royal Artillery and became 23449720 Gunner Hopkins. Initially posted to Oswestry and then later Bulford Camp, Salisbury Plain where he spent close to two years 'typewriter punching' receiving 30 bob (Ł1.50) a week for his efforts. He left the Service as Bombardier (NCO) and returned to his parents new house in Laleston, Bridgend. They had sold the Bakery to Toffee manufacturer 'Lovells'.
Hopkins regained his interest in Drama and played several small parts in local plays before joining RADA. He graduated in 1963 and married his first wife Petronella Barker in 1967, they had a daughter - Abigail, Hopkins was working hard, in Theatres up and down the country and drinking heavily, the marriage did not last and they split a few years later. He continued to work himself hard and was in turmoil over abandoning his daughter - boozing sessions became more frequent but just a few months later he became involved with Jennifer Lynton whom later became his second wife. Hopkins was rarely out of work and as the years went on found himself less in the Theatre and more in the Movies. He began to spend more time in America than England and was becoming quite a star.
It was whilst he was in the states that he finally put an end to his drinking, he was quite a regular at AA meetings. His relationship with Jenni was beginning to struggle though - she preferred to live in England, he America - and he would like to go off on his own for months at a time. Always the loner. Enjoyed a solitary life. Jenni eventually moved back to England permanently, but would visit regularly. They would speak on the phone and remained friendly.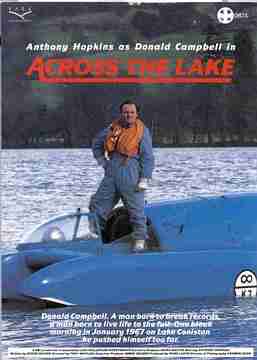 Anthony Hopkins plays Donald Campbell
Hopkins enjoyed roles in several big Hollywood blockbusters and eventually received acknowledgment for his work when he received the 1992 Oscar for Best Actor in 'Silence of the Lambs'. The following year saw him gain his 'Sir' title when he was knighted by the Queen of England in the 1993 New Years honours list. He was going from strength to strength, with each role he just seemed to get better and better. The nineties have been particularly good for Tony with roles like Lecter, Stevens, Lewis and Nixon - each one gaining award nominations.
He is now permanently based in the Pacific Palisades area of LA, and in April 2000 he took out dual citizenship with America. The years of seperation from Jenni eventually ended in divorce in June 2002. Tony then partnered with former Antiques Dealer Stella Arroyave and they married on 1st March 2003 in a private ceremony in Tony's Malibu home. The rest is pretty much history and he will surely be remembered as one of the great Actors.
Name: Phillip Anthony Hopkins
Born: 31 December 1937
Weighing: 7 and 3/4 pounds
At: 77 Wern Rd, Margam, Port Talbot, Wales
Mother: Muriel Hopkins (nee Yeats)
Father: Richard Arthur Hopkins
Eyes: Blue
Hair: Silver/White
Height: 5' 7"
Marital Status: Married
Children: 1 daughter - Abigail
---
BBC TV DOCU-DRAMA 'ACROSS THE LAKE'
Tagline: 'Donald Campbell, a man born to break records, a man born to live life to the full. One bleak morning in January 1967 on Lake Coniston, he pushed himself too far.'
Synopsis: True story of Donald Campbell who in 1967 whilst trying to become the first person to go over 300Mph on water he crashed his famous 'Bluebird' at Coniston water, in the Lake District. He had achieved a run of 297Mph on the first leg, but turning around without refueling and not waiting for his wake to settle, he set off on the second leg. The boat lifted out of the water after exceeding a speed of over 300Mph, somersaulted and disintegrated on landing on the surface. His body was never found.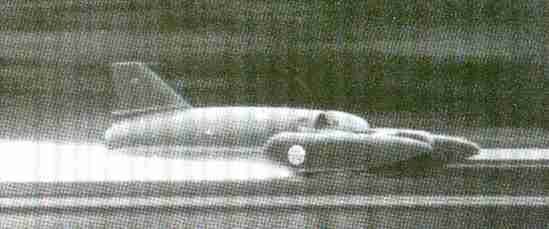 The K7 first run 4 January 1967
Main Players: Sir Anthony Hopkins, Phyllis Calvert, Rosemary Leach
Director: Tony Maylam
Producer: Innes Lloyd
Teleplay: Roger Milner
Based on the last few years of Donald Campbell's life
Planet Hopkins | Thanks | Email Planet Hopkins
---
On screen, he appeared as John Avery in John Le Carre's spy thriller The Looking Glass War, and as Claudius to Nicol Williamson's Hamlet. 1970 saw him appear as both Danton and Charles Dickens, and also in Uncle Vanya and Hearts And Flowers. 1971 saw him back on-stage with the National, as Coriolanus, in The Architect And The Emperor Of Assyria and, with Joan Plowright and Derek Jacobi, in The Woman Killed With Kindness.
1971 saw him in his first action lead, as secret serviceman Philip Calvert, investigating piracy off the Scottish coast in Alistair MacLean's When Eight Bells Toll. The next year would see him alongside Simon Ward and Anne Bancroft in Young Winston, a historical epic that followed the young Winston Churchill's exploits in Sudan and South Africa. This was directorial debut of Richard Attenborough, a man who'd call Hopkins "unquestionably the greatest actor of his generation" and consequently cast him in many of his pictures. 1973 brought real nationwide fame when he was utterly convincing as Pierre, moving between the worlds of the peasants and aristocrats in a sweeping TV version of Tolstoy's epic War And Peace, a role for which he'd win a BAFTA.
In 1973 his drinking had progressively worsened and he walked out of a National Theatre production of Macbeth. That same year, he married Jennifer Lynton, a production secretary he'd met when she'd been sent to pick him up at the airport. She helped Hopkins in his battle with alcohol which he finally won on December 29th, 1975.

1974 saw him star as Dr Adam Kelno in the hit miniseries QB VII, where he played a death camp escapee charged with war crimes by the Russians, then accused again 20 years later. Then, in Juggernaut, he was the straightlaced copper criss-crossing London in an attempt to find the man who's planted bombs on an ocean-going liner.
But America was now beckoning and Hopkins, the kid who'd dreamed of following Richard Burton to Hollywood stardom, couldn't resist. Having seized people's attention with his New York performance as Dysart, the psychiatrist thrown into moral turmoil in Equus (a role Burton himself would later play onscreen), and played a KGB man trying to spoil Russian ballerina Goldie Hawn's relationship with US journalist Hal Holbrook, he now began to work full-time on breaking the States.
Anthony Hopkins & Jodie Foster
The next few years saw an inexorable rise with a series of wildly varying roles. In Dark Victory, he played the doctor who keeps a terminally ill Elizabeth Montgomery going. Then he won his first Emmy as Bruno Richard Hauptmann, executed for murder in The Lindbergh Kidnapping Case. Next he played Israeli President Yitzhak Rabin in the all-star hostage drama Victory At Entebbe, and then came two real stand-outs. First, in the superior supernatural thriller Audrey Rose, he was Eliot Hoover, a man who believes the spirit of his daughter, burned to death in a car accident, is inhabiting the body of a New York's couple's child. The final sequence, where the girl is hypnotised and regresses back past her own birth to her previous horrible death, was stunningly powerful, Hopkins strident, loving and desperate. Then it was back to Attenborough, with another all-star epic in A Bridge Too Far, with Hopkins starring as Lieutenant Colonel John Frost, keeping his upper lip stiff during a lonely and doomed battle on the final bridgehead at Arnhem.
In A Bridge Too Far, he was deadly straight, wholly trustworthy and very, very English. In Attenborough's next effort, Magic, he showed a wilder side to his character, as Corky, a successful ventriloquist who appears to be being taken over by his own doll. Hopkins was nominated for both a BAFTA and a Golden Globe.
Now working constantly, switching between theatre and film, Hopkins' projects were not always of great quality. International Velvet, Mayflower: The Pilgrims' Adventure and A Change Of Seasons, where he played a professor who takes student Bo Derek as a lover, then gets annoyed when his wife Shirley Maclaine takes a lover too, were not of the highest order. But the early Eighties did see some excellent material, too. In The Elephant Man, the terrible tribulations of poor John Merrick were best expressed on Hopkins' face. Then came another Emmy, for his portrayal of Adolf Hitler's last days in The Bunker. He was a tremendous Moor in Jonathan Miller's Othello, persecuted by Bob Hoskins' slimy Iago, and he wasn't at all bad when disabled himself, as Quasimodo in The Hunchback Of Notre Dame, pining for Lesley-Anne Down's Esmeralda.
After this he was a ferocious Captain Bligh to Mel Gibson's rebellious Fletcher Christian in The Bounty, Olivier appearing as Admiral Hood. Then, weirdly, he lent his thespian gravitas to a miniseries version of Jackie Collins' Hollywood Wives. In Arch Of Triumph, he again played a death camp escapee, this time holed up in occupied Paris, falling (once more) for Lesley-Anne Down, and seeking revenge on beastly Gestapo chief Donald Pleasance. In The Decline And Fall Of Il Duce, he was an aristocratic relative trying to get Bob Hoskins' Mussolini to ditch Hitler. Then came a couple of family-based dramas in Guilty Conscience, where he was plotting to kill wife Blythe Danner, and The Good Father where he helped jilted Jim Broadbent get even with his ex.
His American adventure had taken its toll. Taking so many roles, and trying to burn so bright in each of them, Hopkins was wearing down. He was also losing touch with his roots, a process made faster by the fact that his wife preferred to remain in the UK while he travelled (this situation would continue till their divorce in 2002). So, by the mid-Eighties, Hopkins decided to work primarily in the UK, rebuilding his career. He took to the stage again with the National Theatre, as King Lear and Anthony in Anthony And Cleopatra, and in Pravda.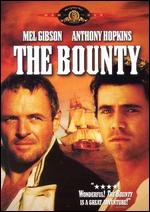 Mel Gibson & Anthony Hopkins
His film projects were smaller now, and thankfully more interesting. In 84, Charing Cross Road, he played a quiet bookshop owner who engages in a trans-Atlantic correspondence with New York scriptwriter Anne Bancroft (a co-star in Young Winston and The Elephant Man). Then came Graham Greene's The Tenth Man, which took him back to occupied France. This time he was Chavel, about to be executed by the Nazis. At the last moment, a fellow Frenchman agrees that, in exchange for all Chavel's possessions, he will face the firing squad instead. Chavel goes home to find the man's sister, Kristin Scott Thomas, very bitter, living in his house (now her house) and waiting for him, so he pretends to be someone else. And then another man turns up, claiming to be Chavel... It was an excellent effort, taut and fraught, and it earned Hopkins another Golden Globe nomination.
After this, it was back to Wales with Alan Ayckbourn's A Chorus Of Disapproval, where he played the leader of a Welsh troupe attempting to put on an opera. When newcomer Jeremy Irons turns up, he finds a hot-bed of jealousy, seduction and internecine warfare, far more dramatic than anything on the stage. Next came Across The Lake, another heroic role where he played Donald Campbell, attempting to break the water speed record in Bluebird.
Come the Nineties and it was time for another tilt at Hollywood. He warmed up as Magwitch in a Disney version of Great Expectations, with Jean Simmons as Miss Haversham (Simmons having played young Estella in David Lean's classic adaptation). Then came Michael Cimino's Desperate Hours where Mickey Rourke busts out of jail and holes up in a suburban home owned by separated couple Hopkins and Mimi Rogers. Will the couple pull together, or will their bickering send Rourke over the edge?
And now, out of the blue, came the big one. Michael Mann had already introduced psycho-genius Hannibal Lecter in his Manhunter. But Jonathan Demme's The Silence Of The Lambs was a bigger budget affair. Here, there's a serial killer on the loose, named Buffalo Bill. People have been butchered and there's a girl missing, presumed In Deep Shit. The FBI can't make head nor tail of the myriad clues, so they send young agent Clarice Starling (Jodie Foster) to speak to imprisoned loon Lecter in the hope that he might help them catch Bill. And Hopkins was brilliant, teasing Starling, analysing her, visibly smelling her. Indeed, he was a paragon of alertness, contemplating every detail of every tiny movement in order to turn the information to his advantage. The Oscar was his (something Richard Burton never managed), as was the franchise. Later, he'd return opposite Julianne Moore in Hannibal, casually cooking a slice of the still-awake Ray Liotta's brain. And later still would come Red Dragon, a remake of Manhunter, with Ed Norton as FBI agent Will Graham, who needs Lecter to help him catch killer The Tooth Fairy.
After Spotswood, an Australian flick where he played an efficiency expert called to a moccasin factory (Russell Crowe and Toni Collette featured in early roles), and Freejack, a sci-fi tale where he was a rich, dying guy in the future who wants to transfer his mind into a younger, healthier body, Hopkins entered an incredible run of films. First came Merchant/Ivory's Howard's End, where he played the leader of the Wilcoxes, an emotionally repressed but very rich capitalist family, including Vanessa Redgrave and James Wilby. Pitted against them are the Schlegel sisters, Emma Thompson and Helena Bonham Carter, members of the "enlightened bourgeoisie" and free-thinking women who'd like to hold out a helping hand to the working-class Bast family.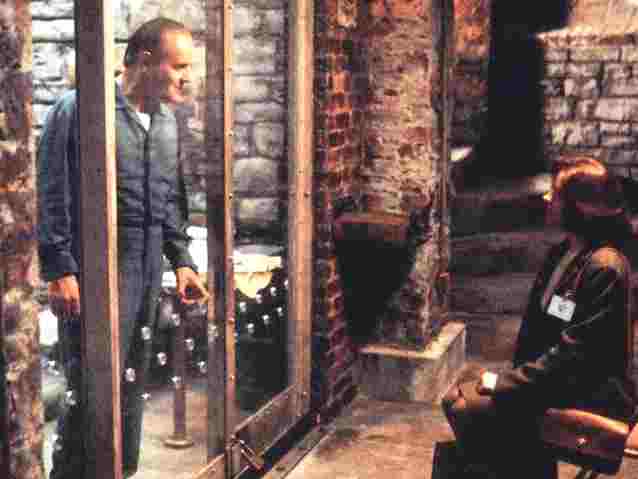 Anthony Hopkins & Jodie Foster
Next it was back to Hollywood big-time as Professor Van Helsing in Francis Ford Coppola's Dracula, hamming it up crazily as he hunts down the Count. A scene where he was seduced by Winona Ryder's Mina was left on the cutting-room floor. There was more Attenborough when he played editor George Hayden in the excellent Chaplin, then he was the priest in Kafka's The Trial. After this, he returned to the Cold War for the first time since 1969's Looking Glass War, as a spy in Berlin in John Schlesinger's The Innocent. In a couple of neat tie-ins, he also revisited his past in two other ways. When Stanley Kubrick's Spartacus was remastered, a scene was re-introduced where Olivier's General Crassus attempts to seduce Tony Curtis's slave Antoninus. The footage remained, but not the soundtrack, so Hopkins found himself providing the voice for his old mentor. Then there was more Spartacus when he provided the narration for Jeff Wayne's musical
And it got even better. In Merchant/Ivory's The Remains Of The Day, he was superb as James Stevens, butler for James Wilby and a man so repressed that duty has become everything to him. Thus he loses a chance at happiness with housekeeper Emma Thompson and looks away when Wilby foolishly sympathises with Hitler. With realisation comes torment, and Hopkins is in his element, seemingly dormant then suddenly on the verge of a volcanic emotional eruption. He well deserved his Oscar nomination. And he should have had one for his next part, too, as CS Lewis in Attenborough's brilliant Shadowlands. Here we see Lewis in the Thirties, a stuffy professor who's written the Narnia Chronicles but doesn't believe in magic. Then he meets Debra Winger's Joy Gresham, an American fan with a young son and, his life filled with excitement, he falls in love, only for Joy to fall fatally ill. The scene in the attic, when the boy, desperate to save his mother, rifles through the hanging furs to find the passage into Narnia, is heartbreaking. Hopkins would at least win another BAFTA.
Now he was a big star, carrying Hollywood movies. In The Road To Wellville, he was hilariously larger-than-life as Dr John Harvey Kellogg, examining people's stools and driving them through fascistic fitness regimes at his idiosyncratic health resort. Then he was Colonel William Ludlow, father of Brad Pitt and Aidan Quinn, who watches them battle over Julia Ormond and then suffers a terrible stroke in Legends Of The Fall. Then came another Oscar nomination for his portrayal of disgraced president Richard Nixon in Oliver Stone's Nixon, driven to filthy tactics by the Kennedys and battling to maintain some kind of dignity as his world collapses around him.
Fame and money gave him a chance to direct and provide the music for August, where he set Chekov's Uncle Vanya in South Wales at the turn of the last century. Then he was back to his burgeoning best as Pablo Picasso in Merchant/Ivory's Surviving Picasso, taking mistresses left, right and centre, and generally being a creative force of nature. Following this was The Edge, a sadly ignored surviving-the-wilderness piece penned by David Mamet. Here Hopkins played a millionaire businessman whose young wife, Elle MacPherson is the target of young stud Alec Baldwin. Yet when Hopkins and his rival are aboard a plane that crashes out in the wild, it's Hopkins' knowledge that keeps them alive, rather than Baldwin's youthful strength, particularly when they're menaced by a peculiarly ferocious bear.
Next came Steven Spielberg's Amistad, concerning an onboard slave revolt in 1839. Here Hopkins played his second president, John Quincy Adams, and his incredible powers of memory came into play. Though dyslexic in his early life, he's always possessed a fearsome memory for times, dates and scripts, and he blew away the crew by memorising a 7-page speech for the taut courtroom finale. So impressed was Spielberg that he couldn't bring himself to call Hopkins Tony, referring to him throughout as Sir Anthony - Hopkins having been knighted in 1993, after receiving the CBE in 1987. Another Oscar nomination came his way.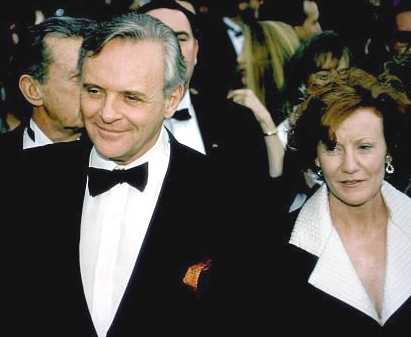 Anthony Hopkins at the Awards
And the hits kept coming. In The Mask Of Zorro, he played the original Zorro, now aged and teaching young Antonio Banderas to ride, whip, fight and cut flashy Zs into all and sundry. Then he played another millionaire businessman, this time visited by Death in the shape of Brad Pitt in Meet Joe Black. This movie took a lot more at the box-office than perhaps in should, by virtue of the fact that it was one of the first to carry the trailer for The Phantom Menace - many attended just for a glimpse of the next Star Wars extravaganza.
Instinct saw Hopkins drawing on that primal rage again as Ethan Powell, a primatologist who's turned apeman and slaughtered some poachers. Back in the US, he's locked up in a high-security institution where psychiatrist Cuba Gooding must discover if he's actually wacko. Then came his first Shakespeare in years, when he took on the lead in Julie Taymor's fantastically bloody Titus, revenging himself upon Goth queen Jessica Lange, her two decadent sons, and her Moorish lover (the fabulous Harry Lennix). Cut throats, insanity, severed heads, hands and tongues, and inadvertent cannibalism - who could ask for more?
After this came Hannibal, and then more Attenborough with Stephen King's Hearts In Atlantis, where he played a stranger spending a magical summer befriending the young son of a bitter widow. This was followed by Bad Company where he played a CIA operative training up feisty new kid Chris Rock and taking on terrorists plotting to attack New York (the film's release was delayed for obvious reasons). Then there was Red Dragon, and then The Devil And Daniel Webster, a remake directed by his old buddy Alec Baldwin and featuring Jennifer Love Hewitt as a rather shapely Lucifer.
And then came The Human Stain, where he played Coleman Silk, a classics professor in New England who engages in an affair with a troubled Nicole Kidman (who turned down George Clooney's Confessions Of A Dangerous Mind to take the project). Unfortunately, the affair leads to the gradual uncovering of Hopkins' terrible secret, a secret that makes a lie of his whole life.
Hopkins' own private life was fairly turbulent, too. He'd had a relationship with Joyce Ingalls in the late Nineties, then got engaged to one Francine Kay before his divorce from Jennifer Lynton came through in 2002. By then he'd be attached to 46-year-old antiques dealer Stella Arroyave. But he had time for others, too, volunteering at Ruskins School of Acting in Santa Monica, and handing money to worthy causes. Once, one Samuel James Hudson wrote to him, asking for help with his acting tuition fees and Hopkins sent him $2,900. Hudson didn't, in the end, need the money and sent it back, only to receive the cheque back once again with instructions to give it to some other struggling actor. And, though, he became an American citizen in 2000 (the final escape from Margam), he still looked out for Wales, donating Ł1 million to Snowdonia National Park.
Whether you prefer him as a tight-assed Englishman in period dramas or as one of the maniacs he's played so convincingly, it's hard to disagree with Richard Attenborough's statement that Anthony Hopkins is the greatest actor of his generation. He's often outshone his early hero, Richard Burton and matched his early mentor Olivier. The man's a true original, lending weight to every movie he's in, and still headlining, even though he's into his Sixties. Long may he reign.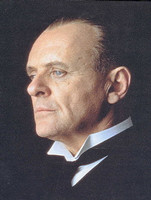 FILMOGRAPHY:
Edgardo Mortara (2003)
The Human Stain (2003)
The Devil And Daniel Webster (2002)
Red Dragon (2002)
Bad Company (2002)
Hearts In Atlantis (2001)
Hannibal (2001)
How The Grinch Stole Christmas (narrator) (2000)
Mission: Impossible 2 (2000)
Titus (1999)
The Magic Box (narrator) (1999)
Instinct (1999)
Meet Joe Black (1998)
Junket Whore (as himself) (1998)
The Mask Of Zorro (1998)
The Lost Children Of Berlin (narrator) (1997)
Amistad (1997)
The Edge (1997)
Surviving Picasso (1996)
August (1996)
Nixon (1995)
Inside The Actors' Studio (TV series, as himself) (1994)
Legends Of The Fall (1994)
The Road To Wellville (1994)
Baseball (TV miniseries, voice) (1994)
Shadowlands (1993)
The Remains Of The Day (1993)
Selected Exits (TV) (1993)
The Innocent (1993)
The Trial (1993)
Chaplin (1992)
Bram Stoker's Dracula (1992)
To Be The Best (TV) (1992)
Howard's End (1992)
Freejack (1992)
Spostwood (1991)
One Man's War (TV) (1991)
The Silence Of The Lambs (1991)
Spartacus (restored version, voice) (1991)
Desperate Hours (1990)
Great Expectations (TV miniseries) (1989)
Heartland (TV) (1989)
Across The Lake (TV) (1988)
A Chorus Of Disapproval (1988)
The Dawning (1988)
The Tenth Man (TV) (1988)
84, Charing Cross Road (1986)
Blunt (TV) (1985)
The Good Father (1985)
Guilty Conscience (TV) (1985)
Mussolini: The Decline And Fall Of Il Duce (TV) (1985)
Arch Of Triumph (TV) (1985)
Hollywood Wives (TV miniseries) (1985)
A Married Man (TV) (1984)
Strangers And Brothers (TV) (1984)
The Bounty (1984)
Little Eyolf (TV) (1982)
The Hunchback Of Notre Dame (TV) (1982)
Othello (TV) (1981)
Peter And Paul (TV) (1981)
The Bunker (TV) (1981)
A Change Of Seasons (1980)
The Elephant Man (1980)
Mayflower: The Pilgrims' Adventure (TV) (1979)
International Velvet (1978)
Magic (1978)
Kean (TV) (1978)
A Bridge Too Far (1977)
Audrey Rose (1977)
Victory At Entebbe (TV) (1976)
The Carol Burnett Show (TV series, one episode) (1976)
The Lindbergh Kidnapping Case (TV) (1976)
Dark Victory(TV) (1976)
All Creatures Great And Small (1974)
The Arcata Promise (TV) (1974)
The Girl From Petrovka (1974)
Possessions (TV) (1974)
Find Me (TV) (1974)
Juggernaut (1974)
The Childhood Friend (TV) (1974)
QB VII (TV miniseries) (1974)
A Doll's House (1973)
War And Peace (TV miniseries) (1973)
The Edwardians: Lloyd George (TV) (1972)
Young Winston (1972)
Poet Game (TV) (1972)
Decision To Burn (TV) (1971)
When Eight Bells Toll (1971)
The Great Inimitable Mr Dickens (TV) (1970)
Hearts And Flowers (TV) (1970)
Uncle Vanya (TV) (1970)
Danton (TV) (1970)
Department S (TV series, one episode) (1970)
Hamlet (1969)
The Looking Glass War (1969)
Three Sisters (TV) (1969)
The Lion In Winter (1968)
A Flea In Her Ear (TV) (1967)
The White Bus (1966)
Alexander the Great, a movie made by Oliver Stone, starring Colin Farrell as Alexander, Sir Anthony Hopkins as Ptolemy, Angelina Jolie as Alexander's mother, Olympias, Val Kilmer as King Philip II, Jared Leto as Alexander's best friend, Hephaestion, Rosario Dawson as Alexander's wife, Roxane and Jonathan Rhys-Meyers as Cassander.
---
Check out these movies featuring Anthony Hopkins:
1. ALEXANDER, 2004
2. THE HUMAN STAIN, 2003
3. BAD COMPANY, 2002
4. RED DRAGON, 2002
5. HEARTS IN ATLANTIS, 2001
6. THE DEVIL AND DANIEL WEBSTER, 2001
7. HANNIBAL, 2001
8. MISSION: IMPOSSIBLE 2 , 2000
9. HOW THE GRINCH STOLE CHRISTMAS, 2000
10. INSTINCT, 1999
11. MEET JOE BLACK, 1998
12. THE MASK OF ZORRO, 1998
13. THE ELEPHANT MAN, 1980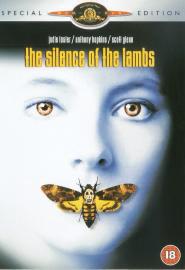 A bárányok hallgatnak (The Silence of the Lambs) című filmben nyújtott alakításáért 1991-ben Oscar-díjat nyert. Ugyanebben a kategóriában két ízben jelölték az Akadémia díjára: 1993-ban a Napok romjai-ért (The Remains of the Day) és az 1995-ben készült Nixon-ért. Előbbi munkáját a Brit Filmakadémia a legjobb színészi alakítás díjával jutalmazta. 1993-ban főszerepet játszott Richard Attenborough Árnyékország (Shadowlands) című gyönyörű alkotásában Debra Winger partnereként, mely számos kritikusi elismerést hozott a számára nemcsak Nagy-Britanniában, de a tengerentúlon is. 1998-ban a legjobb mellékszereplőnek járó díjra jelölték az Amistad című filmben nyújtott alakításáért. 1998-ból való a Ha eljön Joe Black (Meet Joe Black), melynek rendezője Martin Brest, valamint az Ösztön (Instinct) című Jon Turtletaub-produkció. Legutóbbi munkája a Titus, mely Julie Taymor Shakespeare-adaptációja Jessica Lange főszereplésével. 1992-ben készült a Howards End - Szellem a házban (Howards End) és Bram Stoker Drakula (Drakula) című filmje. Ezt követte a Szenvedélyek viharában (Legends of the Fall) és a "The Road to Wellville" című produkció. Rendezőként 1995-ben debütált az "August"-tal, mely Csehov Ványa bácsijának filmes adaptációja; nem csupán rendezője, hanem zeneszerzője is volt a filmnek, sőt méga címszerepet is ő játszotta.
A Túlélni Picassót (Surviving Picasso) főszerepe után A vadon foglyai (The Edge) következett, melyet Alec Baldwin főszereplésével és Lee Tamahori rendezésében nemrégiben láthatott a közönség. A Zorró álarca (The Mask of Zorro), melyet Martin Campbell rendezett, és amelyben Antonio Banderas és Catherine Zeta-Jones nyújt még kiemelkedő alakítást, 1998 júliusában került a mozikba. Az Amistad, Steven Spielberg munkája, 1997 végéről való. További jelentős munkái közé tartozik a viszonylag korai "84 Charing Cross Road", az Elefántember (The Elephant Man), a "Magic" és A híd túl messze van (A Bridge Too Far). Fontos állomás pályáján a Lázadás a Bounty-n (The Bounty), illetve a "Desperate Hours", mely első közös munkája volt a Dino De Laurentiis Company-val. Az amerikai televízióban két alkalommal nyert Emmy-díjat: a "The Lindbergh Kidnapping Case" (1976) című filmben nyújtott alakításáért, melyben Bruno Hauptmann alakját formálta meg, valamint a "The Bunker"-ért (1981), melyben Adolph Hitlert játszotta. 1937. december 31-én született Margamben. Apja, Richard Hopkins bankár volt.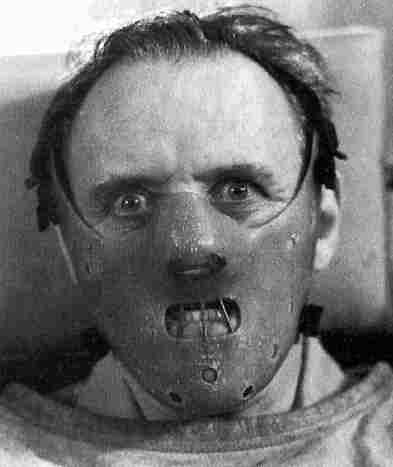 Anthony Hopkins as Hannibal Lecter
A Cowbridge Grammar Schoolban nevelkedett, majd 17 évesen csatlakozott az YMCA amatőr színházi produkcióhoz. Azonnal tudta, hogy ez a megfelelő hely a számára. Kiemelkedő színészi tehetsége és a zongora iránti erős vonzalma elegendő volt ahhoz, hogy felvételt nyerjen a walesi zenei és drámaiskolába, ahol az 1955-től 1957-ig tartó időszakot töltötte. 1958-ban bevonult a Brit Hadseregbe, ami több mint két évre megszakította ígéretesen induló művészi pályáját. 1960-ban Sir Laurence Olivier, a Nemzeti Színház akkori igazgatója meghívta egy meghallgatásra; két évvel később már Hopkins ugrott be Olivier helyett Strindberg Haláltáncában. Filmszínészként 1967-ben mutatkozott be Oroszlánszívű Richárd szerepében Az oroszlán télen (The Lion in the Winter) című produkcióban, melyben Peter O'Toole és Katherine Hepburn játszotta a főbb szerepeket. A filmben nyújtott alakításáért a brit Akadémia díjára jelölték, maga a produkció pedig elnyerte a legjobb filmnek járó neves díjat. Hopkins 1973-ban tűnt fel az amerikai televízióban Leon Uris "QBVII" című produkciójában, mely leginkább arról nevezetes, hogy ez volt az első amerikai minisorozat. A következő esztendő a Broadway meghódításának éve: ekkor játszotta el a Nemzeti Színház produkciójában az Equus főszerepét. A következő tíz évben Los Angelesben élt, mely időszakból számos filmes és televíziós munkát jegyez. A Lázadás a Bounty-n (The Bounty) (1984) után visszatért Angliába, ahol kiemelkedő színházi alakításaiért több neves díjat kapott.
HMS BOUNTY | MEL GIBSON | MUTINY ON THE BOUNTY
LINKS:
---
Please click on the links above to find out about these famous automotive makers. If your company is not included and you would like to be listed, please let us know.
UK VEHICLE INSURANCE ONLINE A - Z
No matter what car, van or bike you drive, we're all looking for great value and quality in our UK motor insurance? But who is the best - who is the cheapest and who offers the great service in the event of a claim?
See the insurance companies below who claim to offer competitive cover at sensible prices, our guide to the jargon and tips for cutting your quote - Good Luck:-
A taste for adventure capitalists

The world's fastest electric car: 350mph + using energy from nature. Featuring built in battery cartridge exchange, charged using renewable solar energy. Sponsors sought for the 2016 season.