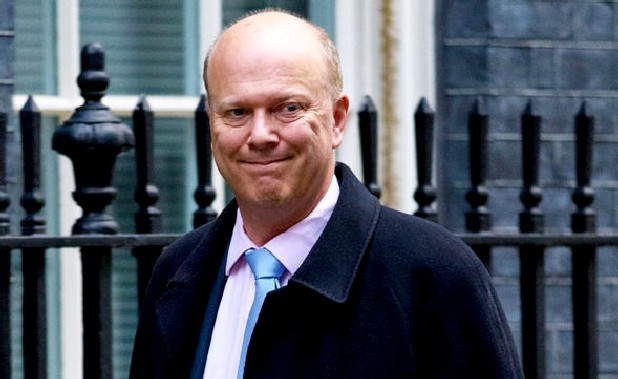 FAILURES - We still have potholes, but we do not have an EV infrastructure that will see us fulfill our climate change commitments. It looks like Prince Charles or Prince William will be King of a pothole nation with disgusting air quality when they ascend to throne.
The Transport Minister in the United Kingdom at time of writing (2019) is the Rt Hon Chris Grayling MP.
The Secretary of State for Transport is the member of the cabinet responsible for the British Department for Transport. The role has had a high turnover as new appointments are blamed for the failures of decades of their predecessors. The office used to be called the Minister of Transport, and has been merged with the Department for the Environment at various times. you would think then that these ministers would have wanted to do something about air quality and global warming.
The job includes land and marine transport. On this site we are more concerned with land transport, cars, vans and trucks, to keep Britain moving cleanly and sustainably. Something that we are a long way off, but could have been well ahead if in 1995 the Dti had not said: There is no future for battery based electric vehicles. Yes, that was in a letter from the Dti in relation to an application for a SMART award to develop a battery cartridge exchange system for EVs. The technology Strategy Board fared no better even with the Climate Change Act 2008, snapping at our heels.
You may care to agree, British politicians and civil servant advisers could not have got it more wrong. How much smarter might Chris Grayling be? That remains to be seen. MPs are bounced about so often from one role to another, telling us that they need no particular skill in the role they are taking, just a willingness to front the position before escaping without too much harm to their reputations. There is no need to perform or come up with solutions, just ride out the storm until the next move. The lack of transparency and accountability in the British system is partly to blame.
WOW - This is a road looking south in Pevensey Bay, but part of a one-way slip road heading toward Bexhill and Hastings from Eastbourne. It is disgraceful. Tourist will travel along these coastal roads, lumping and bumping instead of enjoying a smooth summer holiday. They will tell everyone in Europe that not only are we Brexit Bonkers, but we cannot even afford a decent pair of shoes. Run down Britain is getting worse. More potholes by the dozen - but not to worry, we can afford to exit Europe and carry on building battleships as if there was a war on. Britannia no longer rules the waves of provides decent highways.
Chris Grayling was appointed as Secretary of State for Transport on 14 July 2016. He was elected Conservative MP for Epsom and Ewell in 2001.
Education

Chris was educated at The Royal Grammar School, High Wycombe and Sidney Sussex College, Cambridge, where he studied history.
Political career
Chris served as Minister of State at the Department for Work and Pensions from May 2010 until September 2012. He was Lord Chancellor and Secretary of State for Justice from September 2012 until May 2015, and Lord President of the Council and Leader of the House of Commons from May 2015 until 14 July 2016.

He also held a number of shadow front bench posts, including Shadow Home Secretary and Shadow Secretary of State for Transport. It all sound very impressive, but here we are heading toward extinction because these frogs could not tell when the water was getting hotter - they were so busy looking important for the cameras and milking fossil fuels for their automotive chums and energy companies - they forgot that they had a job to do, and that was to protect our planet for our children. Queen Victoria would not be amused. We are sure that Her Majesty Queen Elizabeth might also be mildly concerned.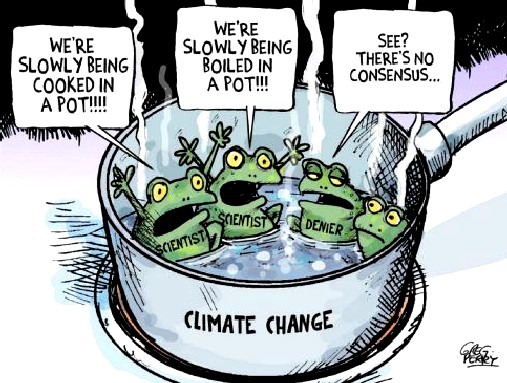 PREVIOUS HOLDERS OF THIS ROLE

The Rt Hon Sir Patrick McLoughlin MP - 2012 to 2016
The Rt Hon Justine Greening MP - 2011 to 2012
The Rt Hon Philip Hammond MP - 2010 to 2011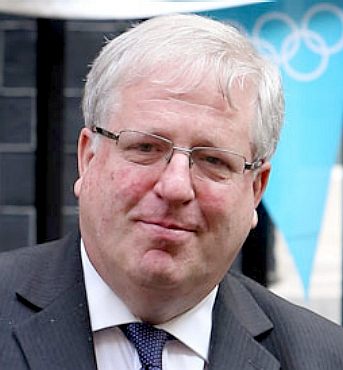 IS PATRICK A CRIMINAL IN THE MAKING - Patrick Allen McLoughlin (born 30 November 1957) is a British politician. He's been a Member of Parliament (MP) since 1986, initially for West Derbyshire and since 2010 for its successor, the Derbyshire Dales constituency. At his age he should know that deep ruts and holes in our roads present a danger to life and limb - and of course to our vehicles. On 4 September 2012 he was appointed Secretary of State for Transport - a dark day for motorists as it turns out. A former miner, he is one of the few Conservative MPs to have been a manual worker before entering Parliament. We wonder if he should go back to mining, assuming of course that he was any good at it. Patently, he is not good at managing our roads. Ask any motorist.
The Corporate Manslaughter and Corporate Homicide Act 2007 is a landmark in law in the UK. For the first time, companies and organisations can be found guilty of corporate manslaughter as a result of serious management failures resulting in a gross breach of a duty of care.
It's a blooming miracle that there are not more accidents. Every time you swerve to avoid damaging your suspension, you are making a maneuver that could lead to trouble. If you don't take avoiding action, then you will be damaging your tyres as they impact the sharp lip of these tarmac craters. That may not puncture your tyre right away, but with every similar encounter the construction of your rubber interface with our flexible road surfaces is weakened. Eventually, the carcass will give way and you will not be able to pinpoint the cause.
What happens if your tyre blows and causes your vehicle to swerve and hit a pedestrian or cyclist. How will you feel if you run over a child or pregnant woman, or a pensioner who is on their way back from the shops - expecting a safe return home.
You will be the one feeling bad or being prosecuted - not the state. It should be the other way around. The State should be prosecuted for negligence and in some cases: murder.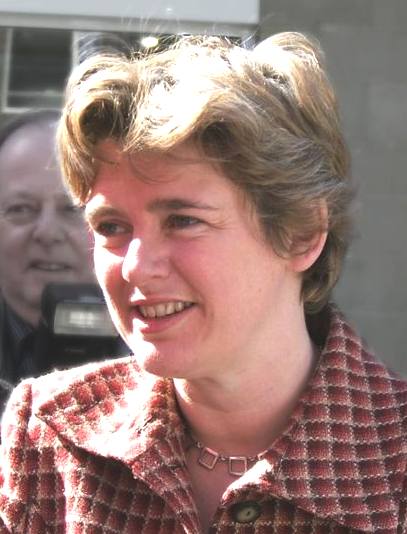 The Secretary of State for Transport in 2007 was Ruth Kelly, who was appointed on the 28th June. Ruth Kelly did nothing substantive to promote any infrastructure for electric vehicles.

The Secretary of State is supported by a small team of junior Ministers. Each Minister is a Member of Parliament from either the House of Commons or the House of Lords. The number of Ministers supporting the Secretary of State for Transport vary from time to time, but is usually about 3. The titles given to these Ministers also vary. Currently the positions are held by one Minister of State for Transport and two Parliamentary Under-Secretaries of State for Transport.

Unfortunately, as far as clarity is concerned, during the tenure of different governments the title of Minister of/for Transport has been used to refer to the Secretary of State for Transport, one or more of the junior Ministers or even both the Secretary of State and the junior Ministers at the same time.

From 2003 until June 2007 the role of Secretary of State for Transport was combined with the role of Secretary of State for Scotland. This arrangement changed on 28th June 2007, when in the appointment of his first Cabinet, Prime Minister Gordon Brown assigned the responsibilities of Secretary of State for Scotland to Des Browne, his Secretary of State for Defence.

Ruth Kelly has been moved from the role of education secretary to head a new local government department, with many of the responsibilities formerly held by Deputy Prime Minister John Prescott.
Her time at the Department for Education and Skills was not the most trouble-free.
She took on the job some 17 months ago, in the reshuffle that followed the resignation of David Blunkett.
Her appointment was questioned following revelations of links to the Catholic conservative movement Opus Dei, which critics accuse of being secretive and elitist - claims members deny.
Ms Kelly rejected calls to quit her job or break off links with the group and said: "It is a private spiritual life and I don't think it is relevant to my job."
An early row in her new post also saw her criticised by teaching unions after she rejected government advisor Sir Mike Tomlinson's proposals to replace GCSEs and A-levels with a new diploma.
School reforms
More recently, she has run into enormous political flak - not least from Labour backbenchers - over the proposed changes to schooling in England and the introduction of trust schools.
She and Tony Blair have worked hard in recent weeks to try to win over dissenting backbenchers and former ministers but doubters remain.
The Education and Inspections Bill passed its first major Commons hurdle only with Conservative support and is still being challenged as it makes its way through Parliament.
When the Department for Education and Skills came under fire in January in the row over sex offenders in schools, Ms Kelly announced an urgent review of the systems by which people are allowed to work with children.
The measures announced in the legislation published on 1 March are designed to close loopholes which allowed people cautioned but not charged with sexual offences to work in schools.
There was talk at the time that her job might be in jeopardy but she impressed observers with a confident Commons performance.
At the age of just 36 when appointed, Ms Kelly was the youngest Cabinet minister by 10 years despite only having been in Parliament since 1997.
She also holds a record by giving birth to four children while an MP, so adding to world population growth and climate change.
Her first child was born just 11 days after she took the marginal seat of Bolton West from the Conservatives and some commentators have called her a "super mum".
Conservative MP Boris Johnson once said: "I admire the way she has managed to be a real person as well as succeeding in politics. She must be identical twins."
Ms Kelly, born in Limavady, Northern Ireland, attended Sutton High School and the private Westminster School.
She went on to study politics, philosophy and economics at Queen's College, Oxford, followed by an MSc in economics at the London School of Economics.
She married Derek Gadd, a local government officer, in 1996 and he reportedly changed his job to help Ms Kelly's career.
Ms Kelly lists her leisure interests as walking, swimming and watching Bolton Wanderers football club.
Climbing the ladder
Her first job was as an economics reporter for the Guardian, where she is said to have spotted that Tory Chancellor Norman Lamont had broken his "golden rule" in the 1992 Budget.
She moved on to the Bank of England, where she was deputy editor of the quarterly inflation report.
Once an MP, she joined the Treasury select committee and a year later was made a parliamentary aide to Nick Brown, the then minister for agriculture, fisheries and food.
In that role, she had to deal with the foot-and-mouth crisis.
She became a minister for the first time after the 2001 election - joining Gordon Brown's team as economic secretary to the Treasury.
She was later promoted to financial secretary but took a bigger leap up the government ladder in September 2004, becoming minister of state for the Cabinet Office.
She combined that role with being Labour's deputy election and policy co-ordinator, and was involved in drafting up Labour's manifesto for its third term in government.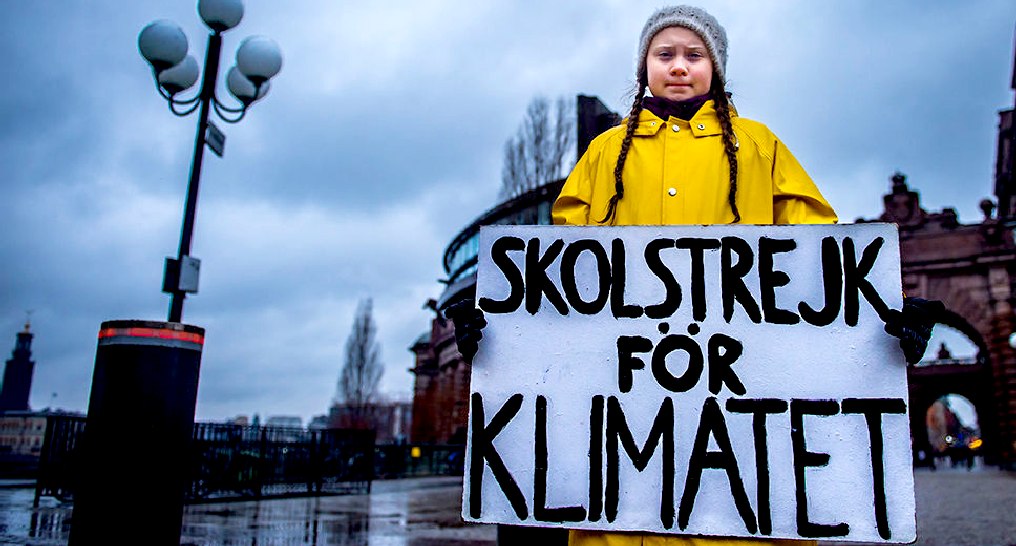 Out from Sweden comes a breath of fresh air in the form of 15 year old Greta Thunberg who burst onto the international stage with her school strikes, demanding climate change action to slow global warming from all those at COP 24 in December of 2018.
One of the youngest ever climate activists, she suffers from depression and autism, but manages to overcome her difficulties when she speaks. And what she has to say is pure logic, well thought out and beautifully delivered. Naturally, we are huge fans, especially for roasting the delegates at Davos in January 2019, when she was sixteen.
SIX STEPS TOWARD A COOLER PLANET
1. TRANSPORT: Phase out polluting vehicles. Governments aim to end the sale of new petrol, and diesel vehicles by 2040 but have no infrastructure plan to support such ambition. Marine transport can be carbon neutral.
2. RENEWABLES: Renewable energy should replace carbon-based fuels (coal, oil and gas) in our electricity, heating and transport.
3. HOUSING: On site micro or macro generation is the best option, starting with new build homes.
4. AGRICULTURE: We need trees to absorb carbon emissions from a growing population, flying, and to build new homes. Reducing food waste and promoting less energy intensive eating habits such as no meat Mondays.
5. INDUSTRY: Factories should be aiming for solar heating and onsite renewable energy generation.
6. POLITICS: - National governing bodies need to adopt rules to eliminate administrative wastages, to include scaling down spending on war machines, educating the public and supporting sustainable social policies that mesh with other cultures.
LINKS & REFERENCE
https://www.gov.uk/government/ministers/secretary-of-state-for-transport
https://www.gov.uk/government/speeches/working-together-for-a-thriving-maritime-sector
Please click on the links above to find out about these famous automotive makers. If your company is not included and you would like to be listed, please let us know.
Solar Cola drinkers make better drivers ......

330ml Earth can - The World in Your Hands