Sasol has officially announced its support as the title sponsor of this year's Solar Challenge event. Cavan Hill, Sasol's general manager - new energy, said that the firm is proud to be part of this environmentally friendly challenge as Sasol is already investing heavily in other renewable or eco-friendly projects.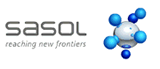 The South African Solar Challenge is an alternative fuel vehicle auto racing challenge in South Africa, with classes for hybrid vehicles, electric vehicles, solar vehicles, and biofuel-powered vehicles. The first challenge was run in 2008, and it will run every two years thereafter. The race distance is over 4,100 km (2,500 mi). The challenge route may change from year to year, but it is planned to run from Johannesburg to Cape Town to Durban and finish in Pretoria.

OBJECTIVE

The primary objective is to design, manage, build and race solar powered-vehicles across South Africa. The challenge sees a collaboration between scholars, students, private individuals and various industry and government partners, to work together to have a safe, technology-rich event.

The race promotes:
Renewable energy technologies (specifically photovoltaic/solar cell technology)
Educational excellence in science, engineering, and mathematics

Creative integration of technical and scientific expertise across a wide range of disciplines.

Understanding of marketing, business and management skills needed to execute large and complex projects.

Hands-on experience for students and engineers to develop and demonstrate their technical and creative abilities.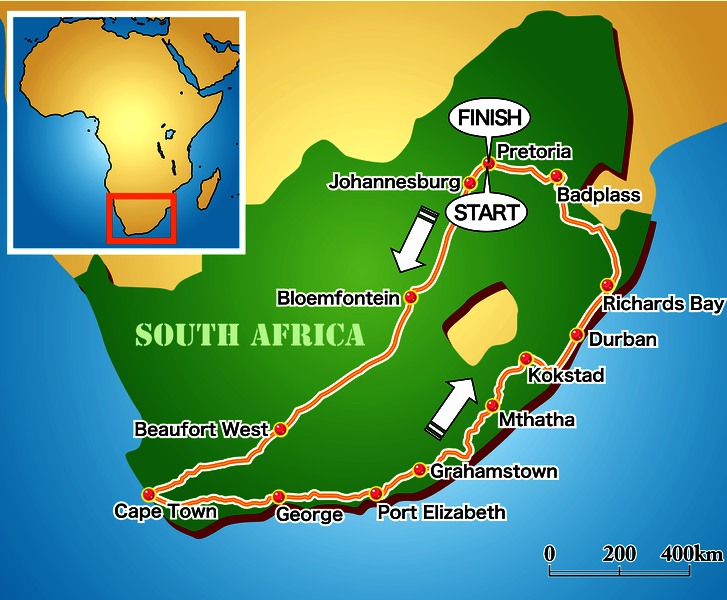 Environmental consciousness

Safety in all aspects of the challenge, development, testing and racing.
Sportsmanship, friendship and co-operation.

2012

This is the third time that this FIA-approved, bi-annual challenge will be held in South Africa but this time Sasol is hoping to raise the awareness and profile of the event. This is an ideal opportunity for schools, universities and industry to get involved with advancements in solar energy technology while stimulating the engineering minds of the future.

CLASSES

Sasol has tried to widen the entry criteria to maximise the number of entries. Some of the classes are stipulated by governing bodies like the FIA but others encourage students and industry to participate without the need for access to huge budgets. Four classes will be eligible to enter the race namely:

Olympia Class

• Conforms to the constraints of the FIA Regulations, this is the primary class in the Sasol Solar Challenge in South Africa, it represents the move to more road capable vehicles;
• Four wheelers only;
• 6 m2 maximum solar array;
• Lights required;
• Reverse gear required.

Challenge Class

• Primary Class in the World Solar Challenge in Australia;
• 6 m2 maximum solar array;
• Three wheels allowed;
• Less strict on braking and electric wiring requirements than the Olympia class.

Adventure Class

• For teams not interested in competitive racing but rather the experience;
• 8 m2 maximum solar array allowed to enable heavier, less aerodynamic cars to finish event.

Technology Class (Green Fleet)

• Any technology vehicle, including production cars, solar, hybrids, electric, fuel cells, any low emission vehicles, etc.;
• Technology demonstration only, no racing;
• This is an Eco Class to show the most efficient technology that is currently available on the roads.


ROUTE

The cars will complete a total of 5 000 km around the country. Each day will be treated as a separate stage. The route will start and finish in Pretoria and include major cities such as Cape Town, Bloemfontein and Durban.

Engineering

Each solar car combines most of the engineering disciplines and consists of the following:

• Chassis including steering, braking and suspension;
• Body including the solar array;
• Powertrain including electric drive, batteries, controllers etc.

The idea is to build the most efficient vehicle possible. As each vehicle has access to the same power source, the sun, the most efficient vehicle will be able to cover the distance at the highest average speed. Battery capacity is capped at approximately 5 kW.hr.

Strategy

Each solar racecar will have a lead and chase vehicle with radio contact for safety reasons. The chase car is also used as a basis by engineers to monitor the telemetry (battery conditions, charging rates, vehicle speed etc.) coming from the vehicle in real time. The typography of the route plays a major role as down hills can be used to charge the batteries (regenerative braking) and increase the average speeds on level roads. Obviously, enough energy needs to be available in the battery before tackling an uphill section to prevent the car grinding to a halt. Think Formula One team next to the pit straight and you have an idea.

The Race

The cars may start the race with a full battery for the first stage. After this no external energy source except the sun will be allowed to provide energy. After each stage the vehicles will be prevented from receiving further energy from the sun or other sources. The solar car finishing the stage first will be declared the winner.

Summary

South Africa needs technology show cases like the Sasol Solar Challenge to encourage students to become interested in engineering. The industry is also likely to benefit from any new developments in solar technology and efficiency sprouting from this challenge. Let's hope the sun shines on all the participating teams!
CONTACTS
SA Solar Challenge
Pretoria Office
First Floor, Innovation Centre
Mark Shuttleworth Street
Persequor
Pretoria,
Gauteng,
0020
South Africa

Land Phone : +27 12 844 0971
Mobile Phone : +27 83 284 7747

E-mail : winstone@solarchallenge.org.za

Winstone Jordaan
LINKS
http://www.solarchallenge.org.za
---
SOLAR CAR RACING EVENT A - Z
A dream can make all the difference under the sun - when a bunch of high school misfits in Hawaii, introduced by their new teacher (Halle Berry), attend a science fair in which they draw up inspiration to build their own solar car and win a trip to compete in the 1990 World Solar Challenge in Australia. One of my favourites NK
The teams below are either established, or considering competing in any of the attractions above. Please click on the hyperlinks for more information. Remember, it's not the winning that matters, it's taking part. Whatever car or result your team produces, simply taking part will be rewarding in terms of learning, achievement and fun.
SOLAR CAR TEAMS
| ORGANISATION A-Z | CAR'S NAME | TEAM NAME |
| --- | --- | --- |
| | Helios | Faculty of Engineering |
| | | |
| | Sky Ace TIGA | |
| | Sol of Auburn | Sol of Auburn |
| | Aurora | Aurora Vehicle Association |
| | | Das SolarCar der Fachhochschule |
| | SLO Burn Sidewinder | |
| | | |
| | | The Solar Knights |
| | | |
| | | |
| | | |
| | | |
| | | Solar Car Racing Team |
| | | |
| | | |
| | | |
| | Dark Horse | EAC Skunkworks |
| | | |
| | | |
| | | |
| | Heliodet | |
| | | |
| | | |
| | | |
| | Surya, Ratha, Mercury | |
| | Fusion | |
| | | |
| | Paragon | |
| | Solar Wing | |
| | | |
| | Tesseract | |
| McGill University Monteal, Canada | | |
| | | McMaster Uni Solar Car Project |
| | | Genesis II Solar Racing Team |
| | | |
| | | |
| | | |
| | The Double Deuce | Sunsetters - Solar Race Team |
| | N'Uvation | |
| | | Het Nuon Solar Team |
| | OSU model S | |
| | Solaris | Sun Panthers |
| | RA 6 | Principia College Solar Car Team |
| | SPOT 2 | Purdue University Solar Racing |
| Queen's University Canada | | |
| | | Red River College Solar Car Team |
| | | |
| | | |
| | Cougar Cruiser | |
| | | |
| | Solar Motion | |
| | | |
| | Solstice | |
| | | Tamagawa Solar Challenge Project |
| | FUTURA 2 | |
| | Solaris 1 & 2 | |
| | Phaethon model | Team SunLake TOYOBO |
| | Columbia Sunraycer | Texas A&M Motorsports Team |
| The Power of One - Toronto | Xof1 | The Xof1 solar car team |
| | | |
| | | |
| | Drifter | |
| | | UC Calgary Solar Car Team |
| | | |
| | | |
| | Ilanga II | |
| | Solution, CATalyst | KSU Solar Car Racing Team |
| | Gato del Sol II | |
| | | |
| | | |
| | Borealis III | U of M Solar Vehicle Project |
| | Suntiger VI | The Mizzou Solar Car Project |
| | | |
| | | |
| | | UOI Solar Vehicle Team |
| | UNSW Sunswift III | |
| | | |
| | Keystone | |
| | | Queensland Solar Team |
| | | |
| | Persian Gazelle | |
| | Solar Steer | |
| | | Solraycers |
| | | |
| | | Heliotrope Solar Car Team |
| | | |
| | | |
| | | |
| | | |
| | | |
| | Sunseeker 05 | |
| | | |
Solar Cola for safer Solar car racing drivers

330ml Earth can - the World in Your Hand