Cambridge University Eco Racing (CUER) was created by a group of Cambridge students on exchange at the Massachusetts Institute of Technology (MIT). Inspired by the MIT Solar Electric Vehicle Team, they decided to form a similar Cambridge-based team in January of 2007. Excited by the idea, other students from Cambridge joined the team.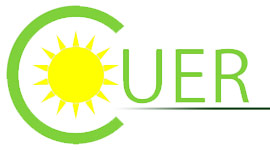 In early 2007 the team received backing from the Cambridge University Engineering Dept (CUED). In dialogue with teaching staff, it was decided that major systems would be developed through fourth year projects. This was to allow the team to devote more time to development of the car, and to ensure continuity through to the next generation.
This Solar Electric Vehicle will be entirely designed and manufactured by students, aided financially and through the donations of materials and components by corporate sponsors.
CUED teaching staff were enthusiastic and came out to strongly support the team. With their backing, CUER was formed – a student initiative with the aim of building a Solar Electric Vehicle to compete in the 2009 World Solar Challenge.



Solar Car Racing

Drawing on expertise from the spectrum of engineering, such as Materials Science, Mechanics, Structural Design, Aerodynamics and Electronics, solar racing involves many challenges. Generally, these vehicles are designed and built by student-led teams from some of the world's leading universities, using the expertise of faculty and industry to aid them. Currently, the two major races are the World Solar Challenge in Australia and the North American Solar Challenge, which are held in alternating years.
These races are cross country marathons on public roads; solar cars are capable of travelling at or above the speed limit, and have been known to pick up speeding fines!
Vehicles must be light and aerodynamic, while meeting the stringent safety requirements of both the race rules and local authorities. They must be robust enough to cover several thousand miles over roads which are not always in good condition, and do so entirely on power derived from the sun.


Anatomy of a Solar Electric Vehicle - Facts:

Average Race Speed: 60mph
Weight: 200kg
Array Power: 1500W
Motor Efficiency: 90+%
Drag Coefficient, CdA: 0.12

Aerodynamics - Power losses from aerodynamic drag account for 70% of all power lost at cruising speeds (about 60mph). Solar Electric Vehicles must therefore have a streamlined shape, with low frontal area to minimize this drag. Bodies are computer-modelled, optimised using Finite Element Analysis, and tested in wind tunnels before being manufactured from strong and light composites such as Kevlar and Carbon Fibre.
Chassis - Usually a steel tubular space frame or composite monocoque, to give a stiff, strong shape designed for safety at minimum weight. Race regulations specify crash requirements, driver seating postion and the use of a role bar for safety in the event of a crash.
Batteries - Li-Ion, Nickel Metal Hydride or Lead Acid batteries are commonly used, with each variety's capacity limited to approximately 5kWhr by race rules. Battery protection circuitry and ventilation ensure safe operation during a demanding race.
Array - Solar array area is limited by race rules to 6m2. Space-grade arrays of this size, made from rejected satellite solar cells, have around 1.5kW peak output power, at 100V, with an efficiency approaching 30%. Terrestial silicon cells, while cheaper, have an efficiency of roughly half that.
Drive - A three-wheeled configuration is common for Solar Electric Vehicles, with two wheels at the front, which steer, and a rear driving wheel. Brushless DC hub motors are often used because of their high efficiencies (above 90%). This also allows for regenerative braking which recovers energy that would otherwise be dissipated as heat in disc brakes.
Power Point Trackers - A solar array's output varies through the day depending on the position of the sun and cloud cover. Power point trackers optimize battery charging voltage to extract maximum power from the array at any conditions.
Tyres - Specially designed to give minimum rolling resistance, the second largest cause of power loss. As rolling resistance is a dependant on the weight of the vehicle, it is important to use light materials as much as possible.
Telemetry - Telemetry allows monitoring of vehicle performance and communication from driver to support vehicles. Race strategies vary depending on this data, with the aim being to make full use of available array power while conserving battery power.
THE CUER TEAM LEADER
Martin McBrien
Mechanical Engineering
dmm41@cam.ac.uk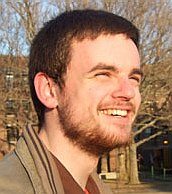 Martin joined the MIT Solar Electric Vehicle Team in September 2006. Working alongside veterans of several solar races, he was able to learn a lot about how to build a successful solar car, and gained valuable experience working on various projects for the as-yet-unnamed solar bike the team is currently working on, including composite work, egress design and fundraising.

After deciding to start a Cambridge University team, he assembled a strong team of fellow exchange students, and has been working tirelessly towards the aim of having a working vehicle in June 2008, an ambitious but reachable target. His enthusiasm for this project has allowed him to bring a range of Professors on board as advisors, and he is already charming potential sponsors.

Martin is studying for an MEng in Mechanical Engineering, with an interest in aerodynamics as well. In his spare time, (rare these days!) he plays guitar, has an interest in photography, and plays a range of sports, including being captain of the Cambridge-MIT Exchange students' basketball team.

---
Why Sponsor CUED?

Exposure to bright, enthusiastic young engineers.
Major systems development is undertaken by fourth-year undergraduates as part of their final-year projects; students working on these projects gain early exposure to working on real engineering projects.
Promotion of sustainability and cultivation of a good public image.
With an infinite range and zero emissions, there is no more green mode of assisted transportation. Become a platinum or gold sponsor and your company will be associated with the team in all media coverage.
Have your name associated with a team competing in global events, gaining media attention across the world.
Become a Platinum, Gold or Silver Sponsor, and your logo will be seen by thousands of spectators as the car traverses the UK, North America and Australia, and by many more people through coverage in newspapers, online, and on television.
Help students to develop their skills working on a real-world design project.
Students will gain experience working as part of a team, meeting a deadline set by race dates, and operating within a set budget.
A unique marketing opportunity.
CUER is one of only two Solar Electric Vehicle Teams in the UK, and less than forty worldwide; Platinum sponsors will have the opportunity to hold a publicity event with the car and team.
Sponsor Privileges
| | | | | |
| --- | --- | --- | --- | --- |
| PLATINUM | GOLD | SILVER | BRONZE | ADOPT-A-CELL |

Donation (per yr)

Team Newsletter

Acknowledgement on website

Logo on website

Logo on uniforms

Logo on transportation

Logo on rear half of car

Logo on front half of car

Prominent display of logo on website

Publicity event with team

| | | | | |
| --- | --- | --- | --- | --- |
| £20,000+ | £10,000+ | £5,000+ | £1,000+ | £50 |
| Yes | Yes | Yes | Yes | Yes |
| Yes | Yes | Yes | Yes | |
| Yes | Yes | Yes | Yes | |
| Yes | Yes | Yes | | |
| Yes | Yes | Yes | | |
| | Yes | | | |
| Yes | | | | |
| Yes | | | | |
| Yes | | | | |



Contact Details

Head of Sponsorship sponsorship@cuer.co.uk
Captain: captain@cuer.co.uk
---
SOLAR CAR EVENTS
American World Solar Challenge - Formula Sun
Canadian Solar Discovery Challenge
Dream Cup Solar Car Race Suzuka 2003 - Japan
Japanese World Solar Car Rallye
North American Solar Challenge
Solar Express - Solar Bike Race
---
A taste for adventure capitalists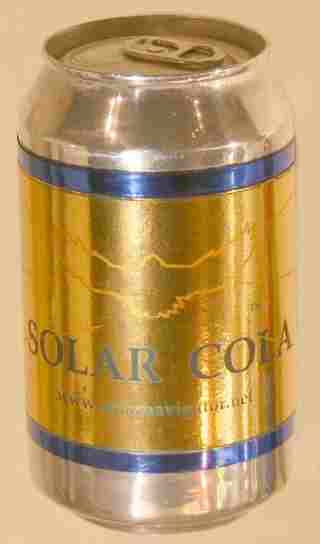 Solar Cola - a healthier alternative.