The University of Michigan, Ann Arbor (UM or U of M) is a coeducational public research university in the U.S. state of Michigan. Founded in Detroit in 1817 and moved to Ann Arbor in 1837, it is Michigan's oldest university. Its constituent academic units include the College of Engineering, College of Literature, Science, and the Arts, Ford School of Public Policy, Rackham Graduate School, Taubman College of Architecture and Urban Planning, Ross School of Business, and the Schools of Art and Design, Dentistry, Education, Information, Law, Medicine, Music, and Social Work.
The university is ranked among the world's top universities. In 2006, U.S. News & World Report ranked the undergraduate division 25th in the United States and has annually placed many of its graduate and professional programs within the nation's top ten, including business, education, engineering, law, library science, political science, and sociology. UM has one of the largest research expenditures of any American university as well as one of the largest numbers of living alumni. UM also has the 9th largest private endowment in the world; now totaling 5 billion dollars and currently larger than 5 of the 8 Ivy league universities .
The university is also recognized for its history of student activism and its formidable athletic teams, notably in football, where it is the winningest team in college history, and ice hockey, where Michigan has the most national championships (9) in that sport. However, despite being a public institution, the University of Michigan is also known for its high student fees; tuition for out-of-state students is currently the most expensive in the U.S.
UM was the first American university to use the seminar method of study. It was also the location chosen by President John F. Kennedy to propose the concept of what would become the Peace Corps as well as the site of Lyndon B. Johnson's speech outlining his Great Society program. More recently, the university successfully fought for the constitutionality of race as a factor in admissions before the U.S. Supreme Court.
SOLAR CAR EVENTS
American World Solar Challenge - Formula Sun
Australian World Solar Challenge
Canadian Solar Discovery Challenge
Dream Cup Solar Car Race Suzuka 2003 - Japan
Japanese World Solar Car Rallye
North American Solar Challenge
Solar Express - Solar Bike Race
During these competitions, students learn about solar panels, electric motors, electronics, vehicle chassis, bodywork, aerodynamics, suspension, batteries and how to solve practical problems during the design process, while working as a team. It's demanding stuff and more fun that laying in bed watching TV, where individuals may seek inspiration, but achieve very little.
---
A taste for adventure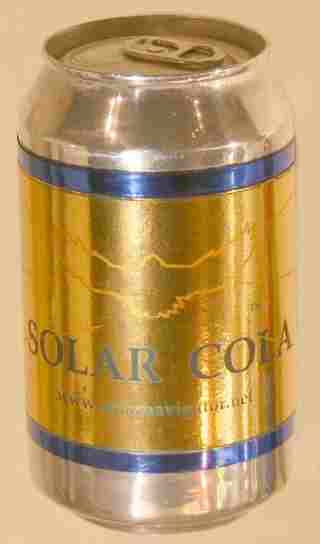 Solar Cola - a healthier alternative