The solar powered car – which is being hand built by a Welsh team headed by Cardiff university lecturer Graham Sparey- Taylor - is set to be one of only two vehicles from the UK to take part in the 1,860 mile long Panasonic World Solar Challenge in Australia.

In this 20th anniversary event fifty cars from all over the globe – powered purely by sunlight - will drive across Australia, from Darwin to Adelaide, with their progress tracked by the world's media.

The Welsh car has been named Gwawr – which translates as Dawn in English - and will carry the Welsh flag and promote Welsh automotive expertise as well as the Assembly Government's commitment to sustainable development.

One of Graham's team drivers in the race will be first year medical engineering student Bethany Keenan – from Cwmbran – who will be an ambassador and role model to encourage more women to take up engineering and the sciences as careers.

In driving mode Gwawr will measure 2.5 metres in length and 1.4 metres wide - but when kitted out with the solar cell wing it will actually be 5 metres long.

The made-in-Wales project has been supported by the Accelerate Clusters to illustrate that the knowledge, expertise, technologies and components are all available in Wales.

After the race the intention is to exhibit the solar car in Cardiff's Techniquest centre to stimulate interest in alternative technologies and power and then Graham hopes to register it for road use.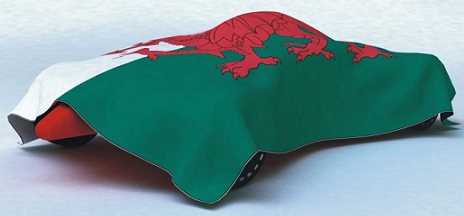 GWAWR Solar Car for Australian WSC October 2007
June 20, 2007
The first pan-Wales automotive Accelerate Clusters conference and exhibition brought together examples of some of the most novel concepts in vehicle design and green alternative fuel technology from Wales.

Three of the key projects under development - a solar powered car, a multi-hybrid electric bus with hydrogen fuel cell powered unit and the Naro car, a two seater commuter car with the banking action of a motorcycle – are flagship operations supported by the Welsh Assembly Government's Clusters programme.

The Accelerate Clusters programme is designed to drive forward and develop the automotive sector in Wales by focusing on emerging technologies and niche market opportunities to meet the sustainable transport agenda

Dr Brian Gibbons, Minister for the Economy and Transport, said the Welsh Assembly Government was working alongside Westminster and the administrations in Scotland and Northern Ireland to take forward sustainable development in the UK and internationally.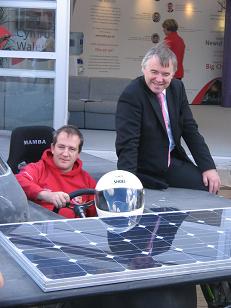 Deputy Minister - Leuan Wyn Jones

He said:
One aim of the Renewable Transport Fuel Obligation (RTFO), is to reduce carbon emissions from the transport sector by 2-3%, and 5% of all road-vehicle fuel should be from sustainable renewable sources by 2010.

As a part of this strategy, the Assembly Government is already looking at the shape of the automotive industry and the shift to an environmentally-conscious operation in Wales.

Through the Accelerate Clusters network we are exploring our environmental responsibilities and working with industry to meet the objectives set out in the RTFO.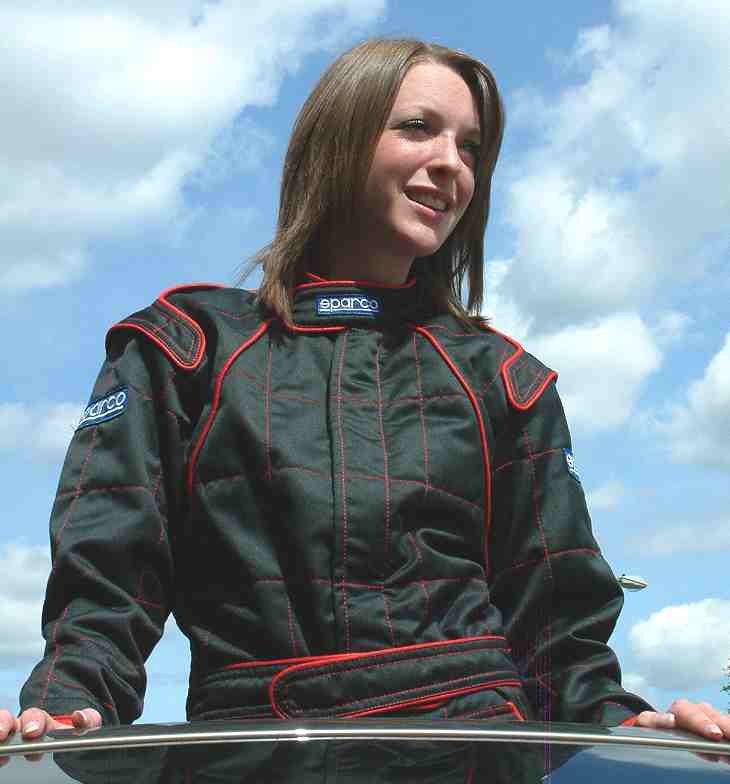 Bethany Keenan
Student and motor sport fan Bethany Keenan will undertake the drive of her life across Australia this autumn in a solar powered car.
Bethany, who is studying at Cardiff University, will be co-driving the only Welsh entrant in the Panasonic World Solar Challenge.
The 19-year-old will share the car called Gwawr, which translates as Dawn in English, with electronics lecturer Graham Sparey-Taylor in the 1,860 miles event across the blazing heart of the country from Darwin on the north coast to Adelaide in the south of Australia between 21-28 October.
They have been training and preparing for the event for months and Gwawr is undergoing tests before it is shipped to Australia shortly before the event, where it will compete with 49 other solar powered cars from around the world on the 20th anniversary running of the event.

Designed and built by an academic and engineering team led by Graham, the car uses a lightweight space-frame chassis covered by a five-metre long array of solar panels which will convert the sun's rays into electricity for the advanced batteries and traction motors.
He wants to test the science of the project but plans after the event to show the car and then convert it to more traditional electric power to augment the solar cells and to actually register it for road use.
Bethany said, "When Graham told me he wanted to build Gwawr and race it across Australia I immediately jumped at the chance to share the driving. "I have never gone to Australia before, raced before or driven anything like it. It is all going to be so exciting and after all the preparation I cannot wait."
The British summer has not prepared the team well for what they will have to do in Australia and the Gwawr project team will be travelling out some weeks before the event to acclimatise themselves to conditions and make sure the car is precisely set up for the world's most arduous sustainable transport marathon.
Bethany, an F1 fan, is brushing up on her driving skills with a rally driving course and hopes to gain her first competition licence before she goes to Australia.
First run in 1987 the event will pit the cars and crews against some of the most inhospitable conditions in the world with daytime temperatures averaging over 30Deg C and it has attracted teams from car makers as well as individuals who compete on equal terms. It is now run by the South Australian Tourism Commission with sponsorship from Panasonic.


GWAWR solar car under development
National Eisteddfod 8-9 August 2007
Gwawr has been built to demonstrate that a solar powered car may be built entirely from technology, resource or information sourced from within Wales. Gwawr has been built from a diverse array of components including materials from the aerospace industry along with recycled parts where possible to develop the theme of sustainable technology. Gwawr's philosophy is to demonstrate that electric and hybrid technology is not an environmentalists dream of the future, but can be utilised to make a change now, and has therefore been produced from 'off-the-shelf' components.
The batteries have kindly been supplied by Yuasa (Wales) and the solar cells have been sourced from GB-Sol. To advise on suspension systems the team turned to MoJo in Risca and were provided with the MRX Airshocks. Whilst the car may not be the most advanced within the field, it is intended that the car will be a viable on return from Australia, as the solar clip is completely detachable to reveal a single seater commuting vehicle.
The team consists of members from many walks of life from University lecturers to government officials, students, parents and dancers. The only necessary requirements being to have a passion for bringing a healthy change to our environment. They regularly meet in the O'Briens coffee store.
Gwawr is supported by the Welsh Assembly Government's Accelerate Cluster Programme, which has been designed to drive forward and develop the automotive sector in Wales by focusing on emerging technologies and niche market opportunities to meet the sustainable transport agenda. For guidance and support the team has turned to the Welsh Automotive Forum and the wealth of industrial experience available.
It is envisaged that the entry of Gwawr into the Panasonic Solar Challenge will promote the interest of the Welsh nation in sustainable technologies.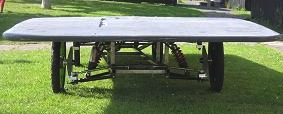 CONTACTS
For further information contact
Bethany Keenan bethany@solarcarwales.co.uk
Team Manager
Graham Sparey-Taylor info@solarcarwales.co.uk
Web Master
Rebecca Sparey-Taylor info@webwhales.co.uk
SPONSORS
Welsh supply chain companies with connections to Electric and Hybrid technologies and supporters of Solar Car Wales.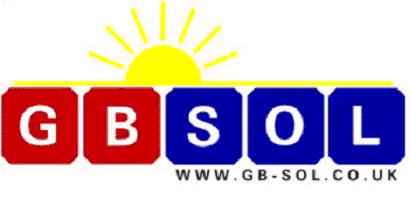 GB SOL

Llandow Race Circuit

Web Whales Internet Design

O'Briens Sandwiches

Electronica Products UK
Atomic Zombie Extreme Machines
John Squire Web Design johnsquire53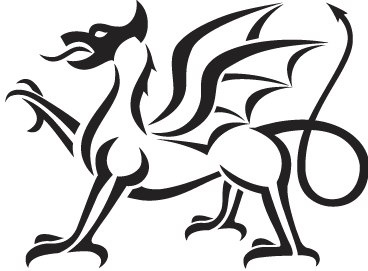 Llywodraeth Cynulliad Cymru Welsh Assembly Government
---
SOLAR CAR EVENTS
American World Solar Challenge - Formula Sun
Canadian Solar Discovery Challenge
Dream Cup Solar Car Race Suzuka 2003 - Japan
Japanese World Solar Car Rallye
North American Solar Challenge
Solar Express - Solar Bike Race
---
A taste for adventure capitalists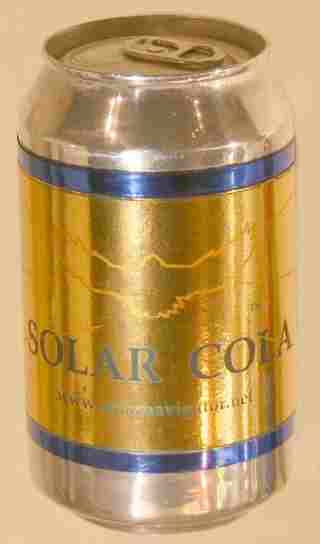 Solar Cola - a healthier alternative.