Nelson had completed 16,000 miles between 2002 and 2005 in this beemer. A very refined motor with pleasing lines. Relaxing to drive and sporty when in the mood, which you're hardly ever are, because it's so relaxing. Surprisingly, she handles and brakes rather well. This is brought home to you when borrowing cars. You bowl into a bend at what seems quite a modest speed and a lesser vehicle almost lands you in a ditch. Conversely, the beemer quietly eats up corners and gobbles up distances where other cars would leave you aching. The lights are excellent too, so night driving is also a pleasure.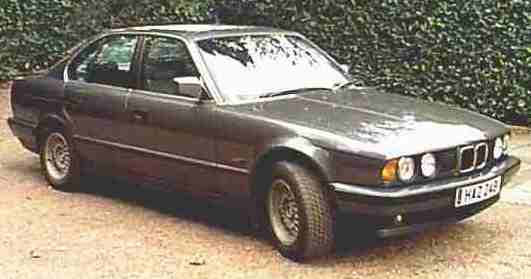 Nelson's 5 Series BMW
As for economy: She required a set of brake pads and an oil change last year - Nelson checked the valve clearances more to admire the lump - he prefer to do servicing himself where time allows. A quality build keeps rust at bay and the silky smooth six cylinder engine is good for a quarter million miles if looked after. Nelson recommends a quality oil such as Castrol Magnatec and Slick 50, a teflon based friction reducing additive. That way you don't feel so bad when occasionally red-lining your baby to see off a boy racer - sorry officer - but really.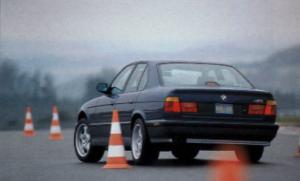 BMW 525 superb handling
For last years MOT, new front shock absorbers were fitted, new front discs, tyres and flexible hoses. This year saw new handbrake cables, shoes, rear discs, calipers and shocks at the recommendation of Eastbourne Bus Depot MOT testers. Thanks chaps. Hopefully, this will keep the car purring along until next year. The local BMW dealers, Chandlers, Hailsham, East Sussex, are also very helpful when it comes to parts.
This vehicle is testament to the build quality and reliability you might expect from a new BMW. See the links below for information of current models. Happy motoring.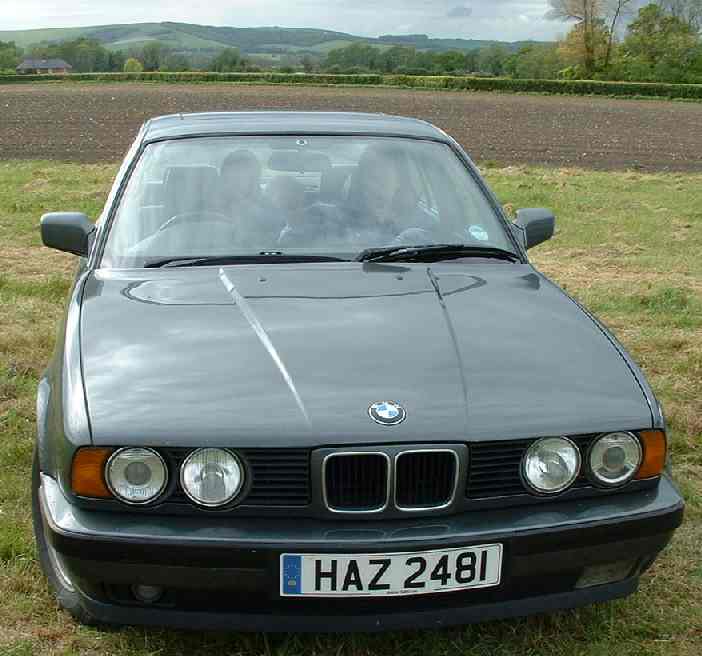 BMW 525 seen here near Lewes, South Downs
BMW | 1 SERIES | 3 SERIES | 5 SERIES | 6 SERIES | 7 SERIES | Z4 | X3 | X5 | X6
LINKS and REFERENCE
---
---
UK VEHICLE INSURANCE ONLINE A - Z
Car, van or or bike, we're all looking for great value and service in our UK motor insurance? But who offers the best value and who offers great service in the event of a claim?
If you purchase your insurance via a dedicated link from this site, you could not only save money, but you'll also be helping us provide free information to thousands of students - at no cost to yourself. Please help if you can and thanks for considering us.
The insurance companies below claim to offer competitive. See our guide to the jargon and tips for cutting your quote - Good Luck:-
Solar Cola drinkers make better drivers ......

330ml Earth can - The World in Your Hands