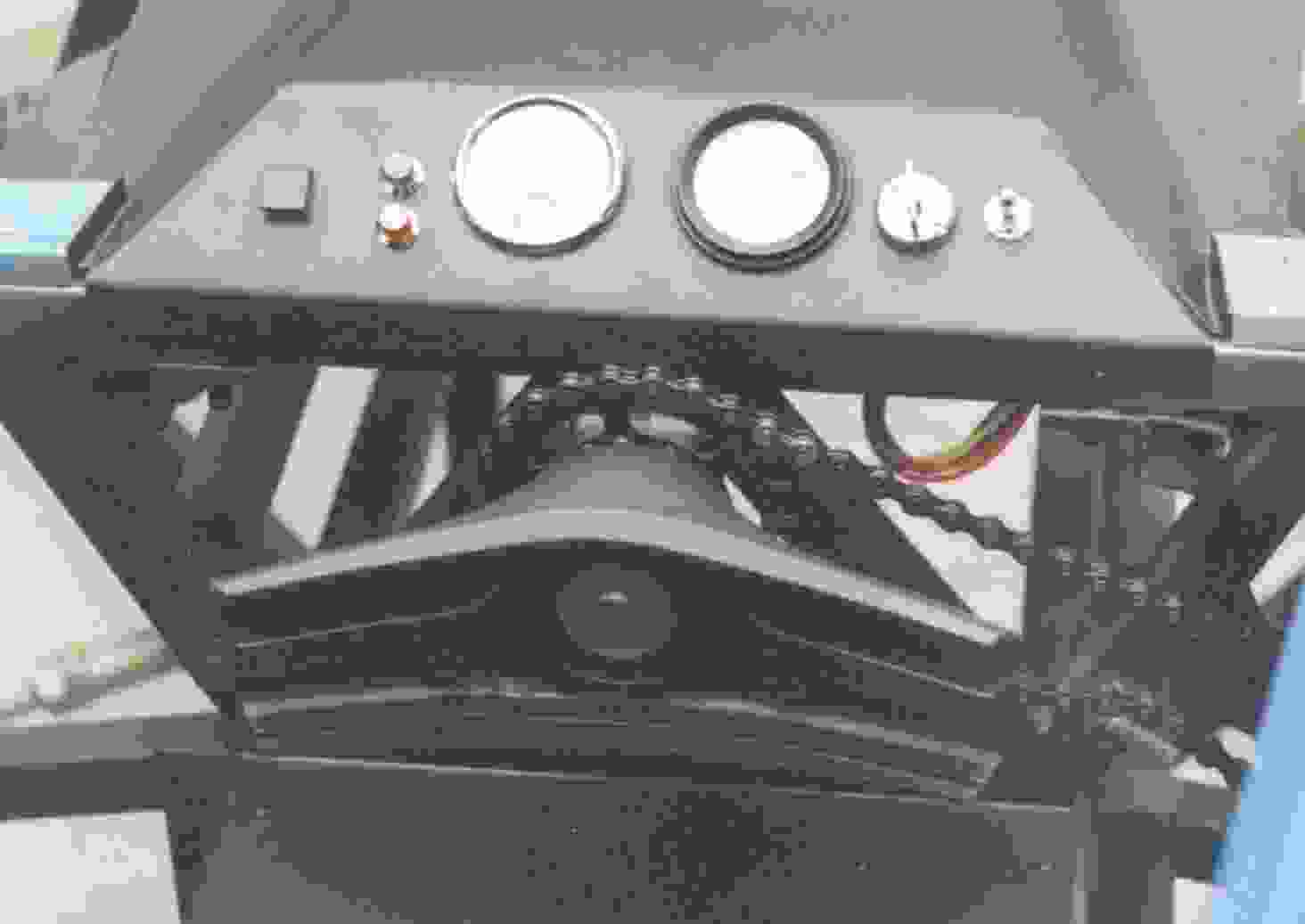 Not exactly high tech, but nevertheless effective. Curtiss Instruments kindly supplied the controller used for testing purposes, along with contactors and technical support. The steering wheel was offset to a modified standard rack via a chain drive. Care had to be taken when installing to remember to cross the chain. Otherwise the steering had a reverse action, which took some getting used to. During an event at the London Arena in 1996 there was no time to disassemble an incorrectly set up chain. The driver had to be hastily instructed in the art of driving with hands crossed. Amazingly, it worked out. The car passed between tables of diners through a CO2 cloud, up a ramp and onto a rotating display stand - in a corrected straight line. Nicely done Don!
At time of writing BE3 has no corporate instrument sponsor. If your company would like to offer support to the BE3 project, we would like to hear from you.
CHASSIS LOADING-SERVO CARTRIDGE MOTORS INSTRUMENTS JOYSTICK-CAR WIND-TUNNEL
MODEL MAKING STAGES
Steps 1. Mark out your plywood and cut formers
Step 2. Assemble plywood formers
Step 3. Fill formers with foam and shape
Step 4. Coat foam plug with plaster
Step 5. Sand, add detail mouldings and prime
Step 6. Paint finished model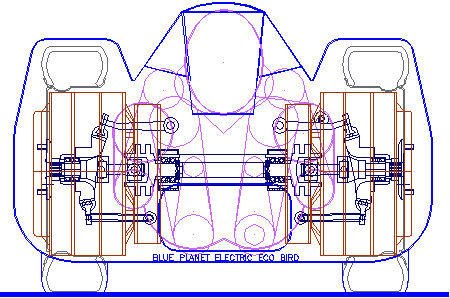 The Blueplanet Ecostar is long and low. It features battery cartridge refueling.
The driver sits at the rear dragster fashion, the battery cartridge is in the front
all the way to the nose cone. Check out the battery cartridge exchange sequence below.

Contact us:

or phone UK:

+44 (0) 1323 831727 +44 (0) 7842 607865
Bluebird Marine Systems Ltd

Intelligent Battery Support System
THE BLUE BIRDS OF HAPPINESS
JOYSTICK-CAR WIND TUNNEL DETAILS

If your land speed record car cannot refuel itself like this, you are at a huge disadvantage. Blueplanet is around 66% the weight of a car that does not have cartridge exchange refueling for the same performance.

Blueplanet has inbuilt battery loaders. It does not need a
complicated service station to refuel itself in under 2 minutes.
LEAD-WEDGE SILVER-EAGLE BATTERY-BOX LIGHTNING-ROD WHITE-LIGHTNING BUCKEYE BULLET EMOTION