Pull back to accelerate - push forward to brake and just point left or right to steer. What could be simpler? Nelson Kruschandl built the Borzoi single seat sports car to evaluate the 'Joystick' type twin handle lever control shown below, the subject of British patent 2218187, granted in June of 1992.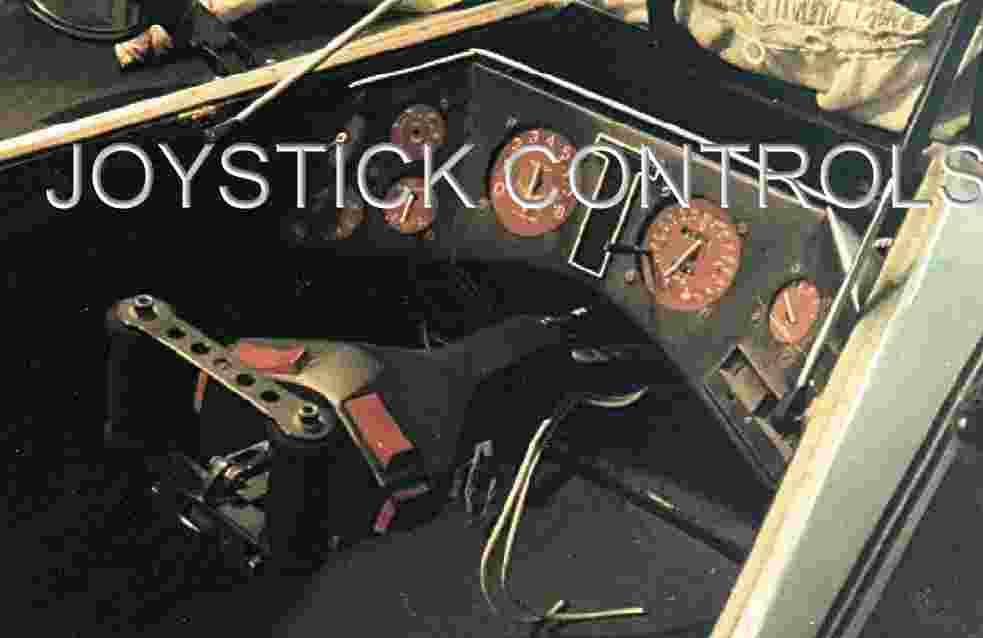 The Borzoi's twin handled combination lever controls with switchgear (joystick)
Even before it was completed, the Borzoi was used to demonstrate the ease with which one handed driving may be achieved. Featured in several media articles in 1990, including: The Evening Argus, Eastbourne Gazette and Evening Standard, and Meridian television, then appeared at the Bexhill 100 motor festival in 1991 and the Daily Telegraph in 1992.
With a 0-60 time of 4 seconds and a top speed of 170mph good vehicle control is essential. That was why a sports car was built to test out this combination lever control.
Unfortunately, the power steering rack was never fitted to truly show the system at its best. Unlike the GM joystick cars of the sixties and Volvo joystick cars of the eighties, the Borzoi used a mechanical configuration, to comply with DOT safety regulations, so could be incorporated into production vehicles.
Borzoi Chassis | Borzoi Bodywork | Borzoi Joystick | Borzoi Styling | Borzoi Engine
CHASSIS | LOADING-SERVO | CARTRIDGE | MOTORS | INSTRUMENTS | WIND-TUNNEL
LINKS
http://www.halfbakery.com/lr/idea/Vehicle_20Controllers
Borzoi-patent-joystick-car-panel-beating-the-aluminium-bodywork
http://montecarloforum.com/forum/off-topic-5/wood-carving-13413/
ENERGY GENERATING-DISTRIBUTION UTILITIES
A heartwarming adventure: Pirate whalers V Conservationists,
with an environmental message.
For release as an e-book in 2013 with hopes for a film in 2015 TBA
(graphic design: Martin House)