September 27th 2012 - Iberdrola and ScottishPower Chairman and CEO Ignacio Galan met yesterday with the UK's Chancellor of the Exchequer, the Rt Hon George Osborne MP.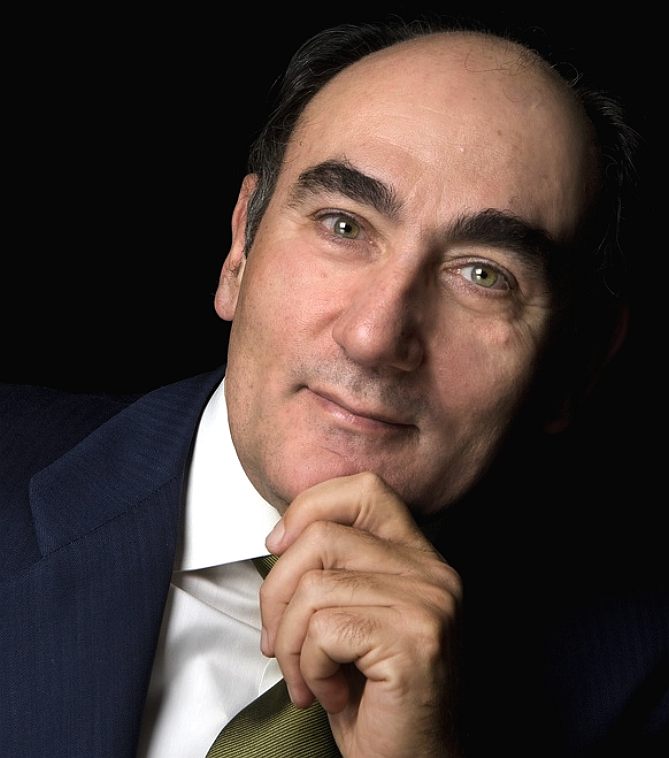 The meeting took place in the Treasury in London, where Ignacio Galan outlined Iberdrola's investment plans and praised the UK's long track record of a consistent regulatory framework.

With the Electricity Market Reform and the Energy Bill progressing through the UK Parliament, the Chairman was also keen to discuss the significant regulatory issues to be addressed in particular clarification of the medium to long term regulatory mechanism.

He called for the Electricity Market Reform to be finalised as soon as possible, establishing reasonable investment conditions for energy generation plans currently being developed.

Following the meeting, Galan said: "The energy sector remains a significant driver for economic growth and employment in the UK. The country will be one of the main destinations for Iberdrola's investments in the coming years, given the energy requirements and the stable regulatory framework it provides."
Amongst the series of planned investments in the UK across both grid networks and generation, Galan highlighted the planned investment in offshore wind projects, including the 7.2GW East Anglia offshore wind zone and the first UK manufacturing contract, which was signed with two UK companies.

The £17million contract with UK-based Wood Group and Steel Engineering is for the manufacture of two weather stations for the offshore wind zone off the Norfolk and Suffolk coast.

Commenting, Chancellor George Osborne said: "This investment and the jobs that it will create are good news for the British economy and show the Government's success in creating an environment that encourages companies to invest in this country."
THE COMPANY
ScottishPower Ltd. is a vertically integrated energy company with its headquarters in Glasgow, Scotland. It was listed on the London Stock Exchange and was once a constituent of the FTSE 100 Index but in 2006 it became a subsidiary of the Spanish utility Iberdrola. It is the Distribution Network Operator (DNO) for the central and southern Scotland and the Merseyside and North Wales regions. It is also the Transmission Owner (TO) for the south of Scotland. The company also supplies electricity and gas to homes and business around the United Kingdom and generates power for supply to the grid. It also owns PPM Energy in the United States. Ignacio Sanchez Galan is the Chairman and Jose Luis del Valle Doblado, the chief executive officer.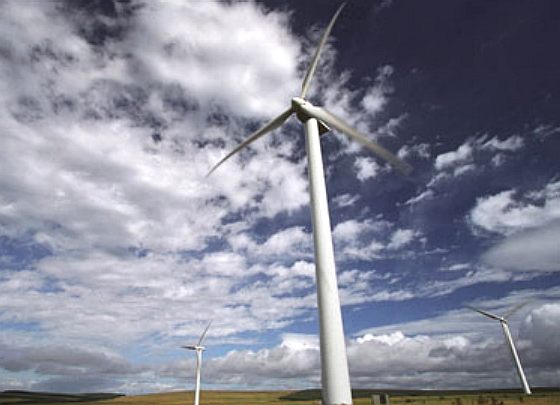 FOUNDATION
ScottishPower was formed in 1990, in preparation for the privatisation of the previously state owned Scottish electricity industry the following year. Previously the UK government had privatised the English and Welsh electricity industry by splitting the market into 12 regional electricity companies (RECs) and two power generators. However in Scotland, the industry was already organised on an integrated generation, distribution and supply basis, and this integration survived the privatisation to become a model for the rest of the United Kingdom. Scottish Power was largely formed from the larger of the two Scottish electricity boards, the South of Scotland Electricity Board, whilst the other, the North of Scotland Hydro Board, eventually became part of the Scottish and Southern Energy Group (the nuclear power stations in Scotland were spun off into a third company, Scottish Nuclear, which was not sold off with Scottish Power and Scottish Hydro Electric, but was sold later as part of British Energy).

Manweb and Southern Water

ScottishPower was the larger of the two Scottish energy companies and benefited from being both a generator and supplier of power. In 1995 it acquired the Regional Electricity Company, Manweb which supplied Merseyside and North Wales. In 1996 the company diversified into the water supply business with the purchase of Southern Water (which was sold again in 2002).

When the supply of energy into British homes was opened up to competition, ScottishPower entered this market, stealing share from the previous gas supply monopoly British Gas and also building new market share in England and Wales.
Thus

ScottishPower established the telecommunications company, Thus (originally known as Scottish Telecom) and then floated it on the London Stock Exchange in 2002.

Pacificorp

In 2000, ScottishPower completed the acquisition of Pacificorp which supplies electricity in the western United States, which operates as Pacific Power (in the regulated energy industries of the states of Oregon, Washington, California), and as Rocky Mountain Power (in the regulated energy industries of the states of Idaho and Utah as well as both and central and eastern Wyoming (former Pacific Power territory), and southwestern Wyoming). In May 2005, ScottishPower announced that it had agreed to sell Pacificorp to MidAmerican Energy Holdings Company, a company controlled by Warren Buffett's company, Berkshire Hathaway, for US$5.1 billion in cash and US$4.3 billion in debt and preferred stock. The successful completion of the deal was announced on 21 March 2006, after securing regulatory approvals. The deal did not include PPM Energy (which as Pacificorp Power Marketing was formerly the non-regulated subsidiary of Pacificorp).

Rejected takeover bid from E.ON

Following the announcement, the group's share price rose, but were now widely seen as vulnerable to a takeover. It was soon revealed that German energy group E.ON, who also own Powergen, were interested in a takeover. On November 22, 2005 the board rejected an offer from E.ON of 570 pence a share, which would have valued the group at £10.7 billion.

Takeover bid from Iberdrola

On November 28, 2006, the board of directors of ScottishPower agreed to a £11.6 billion takeover bid by the Spanish energy firm Iberdrola. The offer was formally approved by shareholders at an EGM on 30 March 2007, effectively creating Europe's third largest utility company.

Ofgem investigations

In April 2007, the British government's energy regulator, the Office of Gas and Electricity Markets (Ofgem), urged customers of Scottish Power and EDF Energy to switch to a cheaper provider after the firms refused to cut prices in line with the rest of the industry.

In April 2008 Ofgem launched an investigation into allegations that Scottish Power abused their dominant market position relating to the electricity transmission network they own jointly in Scotland. Ofgem said it had launched its inquiry into Scottish Power and Scottish & Southern Energy under section 18 of the Competition Act, "based on a formal complaint alleging abuse of a dominant position in the electricity generation sector arising from constrained capacity on the transmission network."
The energy regulator believes that energy generators manipulate the power market for profit when supplies are tight because network operator National Grid has to pay utilities to turn their plants on or off to balance supply and demand. This resulted in companies deliberately shutting their plants down when supplies are tight in order to receive a higher payment to start up again, increasing the system balancing costs at the expense of consumers. Ofgem were alarmed that the cost of balancing the system increased from £70 million in 2007/08 to an estimated £238 million for 2008/09 and an expected £258 million pounds in 2009/10, with most of the costs incurred in Scotland. In January 2009, Ofgem suspended the investigation, saying it would be more effective to deal with the wider problem than pursuing the specific case further.
A SUSTAINABLE FUTURE
Never mind the politics, people need a place to live, food and energy. Imagine a world where there is abundant energy for transport, the home and our factories, and that energy does not harm our environment. Imagine that the world economy is stable and that the population is under the threshold where the planet can meet our needs. Isn't that a wonderful vision?
That ideal may not be totally within our grasp. But we can at least strive for clean energy for living, which is technologically within sight.
RENEWABLE ELECTRICITY
Solar power from micro generation is now a growing industry as many Youtube videos are demonstrating. As these conversions and new builds gain in popularity electric vehicles will also gain favour, especially for households generating excess energy, which they could get better value from by using for transport. Electricity used in this way might reduce transport costs by up to 200%. So provide a higher quality of life with lesser environmental damage.
If buying an EV, it would make sense to have the latest future proof technology, such as battery cartridge exchange built into the vehicle, for self servicing, or exchanges at local stores or cooperatives. This technology exists but has not yet been incorporated in production vehicles.
When EVs become available with cartridge refueling, it would make sense to have in place at least a few service stations to cater for eventual demand. The technology would thus be in place when it is needed. Such a move when it is implemented will greatly reduce carbon dioxide build up in the atmosphere and ease the transition from oil based economies to abundant clean energy.
THE CHICKEN AND EGG SITUATION
If there were service forecourts to cater for battery cartridge exchange, that might in turn persuade motor manufacturers to produce vehicles with the system. This is a classic chicken and egg situation. Who should do what first.
Given the scale of the problem, it might be prudent for every corporation involved in the industry to at least investigate the potential that any emerging technology might offer for the future on mankind, which is after all the future of their company and eventual profits for their shareholders.
IGNACIO GALAN

Born in Salamanca, Spain in 1950, married and the father of four children. He then moved to Madrid where he graduated in electro-mechanical industrial engineering from the Escuela Técnica Superior de Ingeniería (ICAI) at the Universidad Pontificia Comillas.

He also graduated in Business Administration and Foreign Trade from the Instituto Católico de Administración y Dirección de Empresas (ICADE) at the Universidad Pontificia Comillas (Madrid) and obtained a degree in General Business Administration and Foreign Trade from the Escuela de Organización Industrial (EOI) of Madrid. He speaks English, French and Italian.
[edit]Career

Mr. Galan began his professional career in 1972 at Sociedad Española del Acumulador Tudor, where from various executive posts he managed the company's international expansion. In the early 1990s, Ignacio Galán managed Industria de Turbopropulsores (ITP)[1] from its foundation, promoting the design, manufacturing and maintenance of aircraft engines and gas turbines. At ITP, Galán integrated technicians from the naval sector in Bilbao, when the latter underwent restructuring, and who were thus able to redirect their professional activities towards aeronautics.

Between 1993 and 1995 he was chairman of Eurojet, the European consortium which developed and manufactured Eurojet 200 engines used by Eurofighter. In 1995, he was appointed CEO at the newly created Airtel Móvil (today Vodafone Spain), which opened up the telecommunications sector in Spain to competition.

Ignacio Galán's appointment in 2001 as executive vice-president and CEO of Iberdrola marked the beginning of the company's transformation. In 2006 he was named executive chairman of the company, which has now grown to become one of the world's largest electricity companies and a global leader in wind energy.

He is also a visiting lecturer at Strathclyde University in Glasgow and he has been a lecturer at ICAI's Industrial Engineering College. In 2011 he was given an Honorary Degree by the University of Edinburgh and by the University of Salamanca, in recognition to his capacity for innovation, constant change and strategic vision throughout his professional career. In 2012 he has been appointed chairman of the University of Salamanca's Social Council.

Mr. Galán's various awards include the following: Best CEO in the European utilities sector and among Spanish-listed companies for investor relations, according to the 2011 Thomson Extel Survey; Best CEO in the European utilities sector in the 2011 All-Europe Executive Team ranking, prepared by Institutional Investor Research; 2008 Business Leader of the Year award from the Spain-U.S. Chamber of Commerce; and the 2008 International Economy Award from the Cristóbal Gabarrón
Foundation.

Also, he was designed Best CEO of the Year in 2006 in the Platts Global Energy Awards; Best Top Executive Award in the European utility sector five times in a row (2003-2007) from the Institutional Investor Research Group,[9] and Best CEO in Investor Relations (2003-2005) from IR Magazine (awards based on opinion surveys from among stock market investment fund analysts and managers).

He is a Consul of Bilbao, appointed by the Bilbao Chamber of Commerce, and was awarded the 2009 Salamanca Gold Medal. In October 2011, Ignacio Galán received the Lagun Onari distinction as friend of the Basques bestowed by the Basque Government.

Mr. Galán is a member of the board of trustees of the following organisations, among others: Príncipe de Asturias Foundation, COTEC Foundation, Carolina Foundation, Comillas-ICAI University Foundation, Aspen Institute Spain Foundation, Royal Elcano Institute and the Prado Museum's Royal Board of Trustees. He also belongs to the Círculo de Empresarios Vascos (Circle of Basque Entrepreneurs), the Círculo de Empresarios de Madrid (Entrepreneur Circle of Madrid), the Círculo de Economía (Economy Circle), the Consejo Empresarial para la Competitividad (Business Council for Competitiveness) and the Asociación para el Progreso de la Dirección (Association for the Advancement of Management).
ENERGY GENERATING-DISTRIBUTION UTILITIES

Clean energy from Solar roofing
LINKS and
REFERENCES
A whole world sold on sell-offs Guardian, 22 November 2000
Manweb confirms bid talks Independent, 26 September 1995
Scottish Water gets $2.35bn offer New York Times, 29 May 1996
Scottish Power to sell water firm for £2bn BBC News, 8 March 2002
And thus the demerger finally canme to pass Independent, 20 December 2001
Scottish utility bids for PacificCorp Chicago Sun-Times, 8 December 1998
Berkshire Unit to acquire PacificCorp for $5.1bn Wall Street Journal, 24 May 2005
Scottish Power rejects bid move BBC News, 22 November 2005
Iberdrola to buy Scottish Power for £11.6bn International Herald Tribune, 28 November 2006
Ofgem slams EDF and Scottish Power. Times Online. 24 April 2007. Retrieved 4 June 2009.
Ofgem inquiry into dominance of Scottish grid. The Guardian. 9 April 2008. Retrieved 4 June 2009.
Scottish Power to be investigated by Ofgem. LDP Business. 8 April 2009. Retrieved 4 June 2009.
Ofgem wants more power to punish market abuse. Reuters. 30 March 2009. Retrieved 4 June 2009.
Gas and Electricity Meter-Readings By SMS
http://www.wwf.org.au/news/n223/
http://assets.panda.org/downloads/european_dirty_thirty_may_2007.pdf
ScottishPower Corporate Website
ScottishPower Customer Website
ScottishPower Energy Networks Website
ScottishPower Pipe Band Website
ScottishPower Fuel Mix for 2006
www.offshorewind.biz/2012/09/27/iberdrola-scottishpower-chairman-george-osborne-mp/
A nice looking EV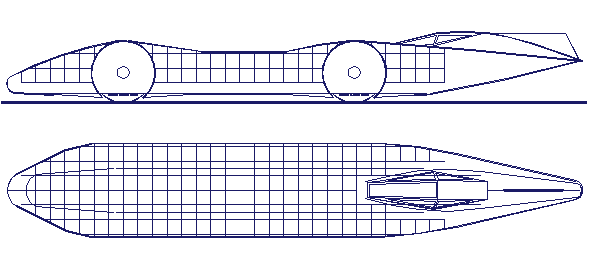 Probably the world's fastest solar powered Eco electric car: 350mph +
This car's batteries are charged using natural solar energy.
A green eco sporting event - looking for sponsorship for 2015/2016.
Chasing the blue bird of clean air happiness - Maurice Maeterlinck.