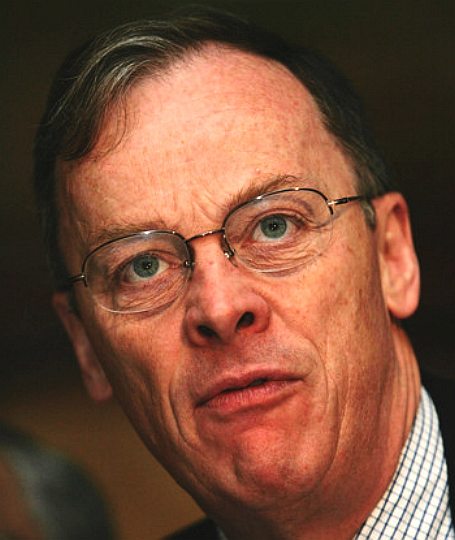 Never mind the Planet, the old and all those bloody conservationists.
EDF want more profit for its shareholders
In August of 2012, EDF Energy sent a bill to The Old Steam House for £29.00 to be paid by the 13th of September 2012. Not a problem, but the bill was addressed to a defunct company, and this had come to a head, with Trustees having to take it in turns to pay in person.
Lime Park Heritage Trust (LPHT) realized that they could not pay an energy bill that their Trust wished to take responsibility for, because the bill was not addressed to the Trust, but to a Company that had long since ceased trading. The Trust wrote to EDF's Richard Hughes explaining the problem and asking him/EDF if they would be so good as to re-issue the bill/invoice for £29.00 with the correct name of the LPH Trust attaching. It was necessary to write, because when a Trustee used EDF's telephone helpline for this purpose, he was told by EDF's customer services that they could not deal with the matter via the phone.
On the 3rd of September 2012, Lime Park Heritage Trust faxed a letter to Customer Services, EDF Energy, Osprey House, Osprey Road, Exeter, EX2 7WN using the Fax No: 01903 283224. The transmission was verified as received OK and a print out to confirm filed. This letter explained the situation and asked for a bill to be sent to the Trust, rather than the defunct company.
The Heritage Trust did not receive an amended bill, but on the 19th of September 2012, the same incorrectly addressed bill was received from Richard Hughes, the SME Director. This time as a reminder. It appeared to LPHT that their mail may have crossed in the post.
Thus, on the 20th of September 2012, another letter was faxed to 01903 283224, again addressed to Richard Hughes. This time to be sure that Mr Hughes was getting his mail, the Trust also sent a copy of the correspondence so far, by Recorded Delivery. Docket number: AI 5059 7233 8GB - at a cost of £1.45.
The running total is now 2 x letters @ £10 each, 2 x faxes @ £0.50p each, giving a total of £22.40, for a bill that is only £29.00.
You would think that would be sufficient to put this matter to rest. You'd be wrong. It appears that once EDF send a bill, rightly or wrongly, they want it paid. We thought that in the United Kingdom, a paying customer is always right. Not so. EDF want what is wrong to be right. They are quite prepared to send out umpteen incorrect bills, rather than take a payment on a correct bill. Even if they cannot chase a defunct company, they'd rather die trying.
You should not forget at this point, that the Trust has spoken in person to EDF customer services using their 0800 096 7361 and 0800 096 2255 numbers. A very friendly lady input all the correct information on EDF's computer and confirmed that an amended bill would be sent out immediately. But, no, a correct bill has not been recieved.
Then on the 10th of October 2012, EDF's Richard Hughes, re-submitted the original incorrect bill, this time threatening disconnection, a visit and legal action - of the £29.00 was not paid.
We wonder if EDF are aware of the Human Rights Act 1998, Section 6, and Article 8, taken together with Protocol 1, Article 1? These parts of the HRA 98, guarantee us peaceful enjoyment of property. You may care to agree, that so far EDF have not complied with the HRA 98, but rather are straying into Harassment Act 1998 territory.
Trying to be nice about this, the Trust wrote again on the 24th of October 2012, again setting out the position for EDF, near enough begging them to send the amended bill, so that the Trust could pay. This letter was faxed to 01903 283244, and again sent by recorded delivery, under Royal Mail docket No: AU 2578 7593 4GB, at a cost of £1.45.
The cost to our Trust at this point is now £22.40 + £0.50 + £1.45 (postage) + £10.00 (letter) = £34.35. And think of the poor trees. The cost to our administration is now £5.35 more than the £29.00 outstanding and we have charitable objects.
To make matters worse, EDF increased their bill to £43.74, knowing that the previous company, only owed £29.00. We believe that this might be culpable overcharging, or worse, a breach of the Fraud Act 2006. We say this because the Fraud Act says that causing any person loss by omission, is classed as fraud. See Sections 1 -4.
Once again the Trust believed that such a big company could not possibly fail to look at their system and see that they'd agreed to send out a correctly addressed bill. That is a bill addressed to the Lime Park Heritage Trust.
But no. On the 5th of November 2012, another incorrect bill was received. This time threatening to charge Late Payment Penalties. Well. We consider that we have conducted ourselves reasonably, by doing our best to get payment to EDF, for a bill that goes back to August 2012 - at considerable time and expense to ourselves.
It is not possible to deal with a company who continually ignores communications, and threatens sanctions, when it is their own maladministration that is to blame.
Just snapping a few pictures to remind me what London looked like before disaster
OFGEM:
The next step has got to be to take this to the Energy Ombudsman or Ofgem, and that is what we are doing now. We will keep you posted as to the outcome. According to the Ofgem website, the correct procedure is to complaint to the Energy Ombudsman
Making a Complaint

Ofgem does not have a direct role in dealing with individual disputes between customers and energy companies.

If you have a dispute with an energy supplier or network provider, you should always try to resolve your dispute directly with the energy company.

If the energy company confirms in writing that they are unable to progress your complaint any further or after eight weeks your complaint has not been resolved to your satisfaction, you may wish to contact the Energy Ombudsman. The Ombudsman is responsible for investigating individual complaints made against energy companies by consumers.

Ofgem assesses complaints about business practices which appear to be contrary to the requirements of relevant legislation, licence conditions or otherwise unfair, in order to decide whether to open an investigation. To enable Ofgem to make this assessment, complaints should be specific, well reasoned and clear and supported by all available relevant evidence. As a minimum, the complaint should include:
a clear explanation of the allegations,

a description of the harm being caused,

an indication of the legal obligation which may have been breached,

details of the company or individual complained of,

a description of your own business or interest.

ABOUT THE ENERGY OMBUDSMAN:

If you have a problem sorting out a complaint with a gas or electricity (an energy) company, they may be able to help. Their service has been approved by Ofgem, the body which regulates the electricity and gas markets in England, Scotland and Wales.

Work by the EO meets the requirements of the Consumers, Estate Agents and Redress Act, 2007. This law means that domestic and small (micro) business customers of energy companies have the right to take certain complaints to the ombudsman if the company fails to resolve the problem.

Energy customers are not charged for using this service.

The EO investigates complaints fairly by listening to both sides of the story and looking at the facts. They decide what action, if any, should be taken when you and an energy company can't agree.

EO are members of The Ombudsman Association (formerly the British and Irish Ombudsman's Association (BIOA) which recognizes EO as being independent.

http://www.bioa.org.uk/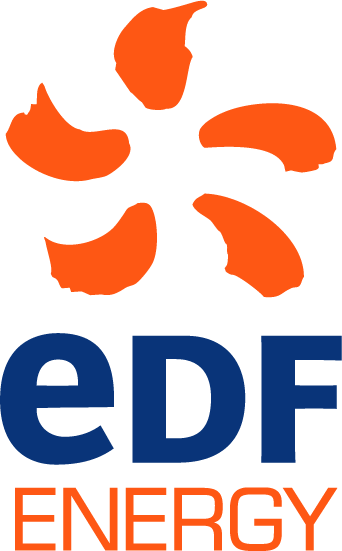 WATCHDOG LINKS
http://www.ombudsman-services.org/energy.html
http://www.ofgem.gov.uk/About%20us/enforcement/complaint/Pages/Complaint.aspx
As you probably know, if an estimated bill is provided and the reading is off, you can telephone EDF to request a new bill with a correct reading. Because EDF repeatedly ignored our correspondence, we lodged complaint online under reference number: WEBENER052134C It is not fair that we should continue to write and fax without reply, and still to be threatened.
Trustees who pay out of their own pocket, must provide a bill that is made out to the Trust. It's a fairly straight forward matter and one which EDF must have come across in the past. If a Trustee pays a bill not directed to LPHT, that money cannot be repaid and the trustee foots the bill personally.
But the historic remains at Herstmonceux do not have a beneficial use due to bungling officials from Wealden District Council, who it seems, took it upon themselves to lie to one of the Secretary of State's Inspectors at a planning appeal.
If EDF can't get this right, should anyone trust them with Nuclear Power Plants?
ABOUT EDF
EDF Energy is an integrated energy company in the United Kingdom, with operations spanning electricity generation and the sale of gas and electricity to homes and businesses throughout the United Kingdom. It employs over 20,000 people and handles 5.7 million customer accounts.

EDF Energy Customers (trading as EDF Energy) is wholly owned by the French state-owned EDF SA (Électricité de France) and was formed in 2002 following the acquisition and mergers of SEEBOARD Plc (formerly the South Eastern Electricity Board), London Electricity Plc (formerly the London Electricity Board or LEB), SWEB Energy Plc (formerly the South Western Electricity Board) and two coal-fired power stations and a combined cycle gas turbine (CCGT) power station.

In 2009, EDF Energy took control of the UK nuclear generator, British Energy, buying share capital from the government. This made EDF Energy the UK's largest generator, as well as the largest distribution network operator.
History

The Development Branch of EDF Energy was formed in April 2004, bringing together the separate infrastructure interests of what were LE Group, SEEBOARD and SWEB. The focus for the Branch is development activity through the participation in major new infrastructure projects, largely in the public sector through Public-private partnership (PPP) and Private Finance Initiative (PFI) type schemes. The Development Branch of EDF Energy was later dissolved in October 2006.

The electricity distribution (or downstream) networks formally known as EDF Energy Networks were sold in Nov 2010 to Hong Kong based Cheung Kong Group (CKG), owned by billionaire Li Ka Shing. Later, EDF Energy Networks was renamed to UK Power Networks.

Electricity generation

Fossil fuel


Cottam Power Station
EDF owns two 2,000 MW coal-fired power stations, Cottam and West Burton, both located near Retford in Nottinghamshire,[4] giving EDF the highest coal-fired generational capacity of any energy company in the UK. It also owns the 790 MW Sutton Bridge CCGT power station,[6] and is constructing a new 1,311 MW CCGT station at West Burton, expected to open in 2011.

Wind

EDF also owns and operates 2 wind farms, at Kirkheaton in Northumberland and the High Hedley Hope wind farm near Tow Law in County Durham, and is developing the Teesside Offshore Wind near Redcar, Teesside.
Nuclear

Following the acquisition of British Energy in 2009, the EDF Energy portfolio includes eight nuclear power stations. They are seven AGR power stations (Dungeness B; Hinkley Point B; Hunterston B; Hartlepool; Heysham 1; Heysham 2 & Torness) and one PWR power station (Sizewell B) and total nearly 9000MW of installed capacity.

In 2007 EDF announced its intention to construct up to 4 new EPR reactors; two at Hinkley Point C (possibly by 2018) and two at Sizewell C. EDF plans to build and operate the new plants through its subsidiary NNB Generation Company (NNB GenCo). We at SolarNavigator are strongly opposed to such intention.
Renewable energy

The Ecologist magazine reported that in 2004 EDF Energy spent virtually nothing on the construction of new renewable energy generation. On their website EDF reports that it is currently investing GBP 2 million in Marine Current Turbines, which use tidal power to generate electricity; however, these turbines are still at the research and prototype phase and EDF expect them to be operational "within the next five years" dependent upon "a successful pilot." EDF also has several ongoing renewable developments in windfarms.

In 2007 EDF had an installed renewable energy generating capacity of 1.8MW, representing 0.08% of their total capacity of approximately 4,865MW.

In June 2008 EDF announced the formation of EDF Energy Renewables, a 50:50 joint venture with EDF Energies Nouvelles, with the stated intention of becoming a 'major force in the UK renewable energies market'.

In July 2009, Ecotricity started legal proceedings against EDF Energy for the alleged misuse of the Green Union Flag logo, used to promote the Team Green Britain campaign.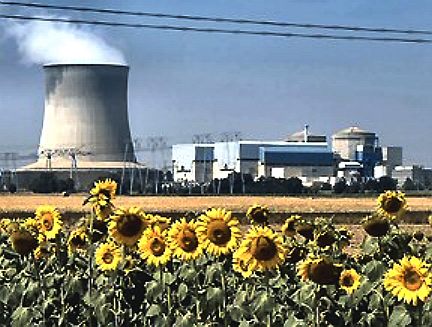 VINCENT de RIVAZ - EDF CEO
Vincent de Rivaz is quoted as being a man on a mission. Ostensibly that mission is to persuade the UK Government to let EDF build and operate nuclear power stations and make a healthy return on its investment, thank you very much.

The utility was in talks with British Energy (BE) in 2007 on the subject because British Energy owns Britain's nuclear plants. It is easier to build new power stations on or near existing nuclear sites because local residents are used to the idea. Don't you mean stuck with the problem?
EDF may even try to buy the Government's 60pc stake in BE, which Rothschild has been mandated to sell.

The more Mr de Rivaz waxes about climate change and the need for alternative fuels, the more you get the feeling that he sees himself as personally responsible for rescuing an endangered planet. But he's not going about it the right way. The tsunami disaster in Japan showed us what potential dangers are lurking for CEO's looking for a shortcut.

Last week, he attended Prince Charles's May Day summit on climate change for top business leaders and found himself sitting next to Stuart Rose of M&S and Richard Baker of Alliance Boots.

Mr de Rivaz is already a fan of the British monarchy - on his desk is a photo he took of the Queen in a fetching blue hat - but what he heard at May Day clearly made a deep impression upon him, because he immediately promised HRH that he would take action.

One of the UK's biggest polluters, EDF is already aware of environmental issues. Mr de Rivaz has made all his staff watch Al Gore's film An Inconvenient Truth, and introduced a product that encourages customers to save energy.

Now he plans to go a step further. On June 5, World Environment Day, EDF will launch a big initiative to reduce its carbon emissions. "Stuart Rose said: 'We have a Plan A, because there is no Plan B.' EDF will have its own Plan A." The plan, it transpires, is to slash emissions in three areas: as a company, via customers and from power stations.

"In five years, EDF will reduce company emissions from offices and buildings by 30pc. Over the same period, we will also reduce by 20pc the carbon generated by transport from service vans that maintain our networks.

"Every new product we launch will be designed to encourage customers to reduce carbon emissions. And there will be other big commitments that I will announce. Our success will be measured against a series of stretched targets."
| Year | Production (TWh) | Emission (Gt CO2) | kg CO2/MWh |
| --- | --- | --- | --- |
| 2002 | 20 | 15.8 | 772 |
| 2003 | 23 | 17.5 | 776 |
| 2004 | 25 | 20.5 | 812 |
| 2005 | 23 | 18.5 | 807 |
| 2006 | 25 | 20.8 | 818 |
| 2007 | 26 | 21.1 | 826 |
| 2008 | 27 | 21.9 | 805 |
| 2009 | 72 | 23.8 | 330 |
Carbon Intensity
NUCLEAR POWER & EDF ENERGY - MARCH 2012
The chief executive of EDF Energy has predicted that Germany will pay a high cost for its veto on nuclear energy as it drives to build on its leading position for renewable power capacity.

Vincent de Rivaz said the Germans should expect future high energy prices and an over-reliance on energy-producing countries such as Russia because of the policy.

The German government announced it would not progress a nuclear energy programme in the wake of the Japanese tsunami which destroyed the Fukushima nuclear plant.

The nuclear clean-up operation could take at least 30 years and more than 100,000 people had to flee their homes. Traces of radioactive fall-out were found in Tokyo, 250 kilometres from the site.

However, Germany is already Europe's leading renewable energy provider and its green power sector accounts for more than twice as many jobs as in France and over three times as many as in Italy.

Germany also leads Europe in terms of renewable installations and its economic pulling power is slightly below that of Italy, France and Sweden put together.

In December last year the Japanese authorities released an official report into the meltdown which said the plant operators, the Tokyo Electric Power Company, gravely underestimated the risks of a tsunami and that workers were not trained to handle such emergencies.

Mr de Rivaz was speaking yesterday at a University of Exeter lecture series Shaping the Future. His subject was "Can energy companies be trusted to deliver a sustainable future?"

In a Q&A session afterwards he was asked what is his view on Germany's abandonment of nuclear power following a successful drive towards renewable energy.

He said: "Russia, China, the US, France and Britain have taken a different choice which is why Germany is so isolated.

"I think the decision has been triggered by their long history of having a vision that nuclear is dangerous. Fukushima was the trigger of something that was there for a long time. It is their decision and we will not change it.

"The question for a lot of people is how they are going to cope with the consequences of this decision in terms of their economy and security of energy supply. Some consequences will be that energy prices will increase and there will be an over-reliance on supplies from Russia."

Mr de Rivaz said the tsunami and subsequent meltdown of the Fukushima nuclear reactor plant and loss of life had been a human tragedy. He added that Germany's decision begged a lot of questions about policy-making in the EU.

Earlier the EDF chief said the UK public had lost confidence in energy companies, mainly because of soaring energy prices, and that his company had a pivotal role to play in reversing this situation.

"We have a challenge and we are committed to a new and better way of doing business," he said. "Our categorisation as a utility puts us centre stage to work in the low carbon economy. It is something that is not just a function, but a socially useful function."

He said his company had to act with accountability, clarity and transparency and was taking steps to be physically open to scrutiny.

Part of this strategy was to launch a real-time web site which reported on all aspects of the status of UK nuclear plants and working with agencies to alleviate fuel poverty.

EDF is developing plans to build two nuclear reactors at the Hinkley Point power station in Somerset.
www.clickgreen.org.uk/news/edf-chief-says-germany-pay-price-renewable-energy-success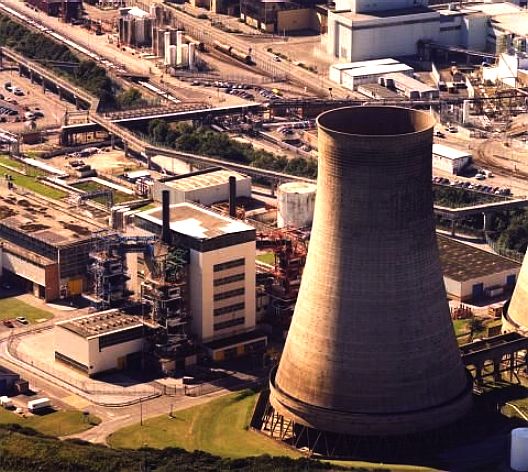 INSURANCE
Indirect nuclear insurance subsidy

Kristin Shrader-Frechette has said "if reactors were safe, nuclear industries would not demand government-guaranteed, accident-liability protection, as a condition for their generating electricity". No private insurance company or even consortium of insurance companies "would shoulder the fearsome liabilities arising from severe nuclear accidents".

The potential costs resulting from a nuclear accident (including one caused by a terrorist attack or a natural disaster) are so great that no nuclear power plant would be built if the owner had to pay for liability insurance that fully covered these costs. The liability of owners of nuclear power plants in the U.S. is currently limited under the Price-Anderson Act (PAA). The Price-Anderson Act, introduced in 1957, was "an implicit admission that nuclear power provided risks that producers were unwilling to assume without federal backing". The Price-Anderson Act "shields nuclear utilities, vendors and suppliers against liability claims in the event of a catastrophic accident by imposing an upper limit on private sector liability". Without such protection, private companies were unwilling to be involved. No other technology in the history of American industry has enjoyed such continuing blanket protection.

The PAA was due to expire in 2002, and the former U.S. vice-president Dick Cheney said in 2001 that "nobody's going to invest in nuclear power plants" if the PAA is not renewed. The U.S. Nuclear Regulatory Commission (USNRC) concluded that the liability limits placed on nuclear insurance were significant enough to constitute a subsidy, but a quantification of the amount was not attempted at that time. Shortly after this in 1990, Dubin and Rothwell were the first to estimate the value to the U.S. nuclear industry of the limitation on liability for nuclear power plants under the Price Anderson Act. Their underlying method was to extrapolate the premiums operators currently pay versus the full liability they would have to pay for full insurance in the absence of the PAA limits. The size of the estimated subsidy per reactor per year was $60 million prior to the 1982 amendments, and up to $22 million following the 1988 amendments. In a separate article in 2003, Anthony Heyes updates the 1988 estimate of $22 million per year to $33 million (2001 dollars).

In case of a nuclear accident, should claims exceed this primary liability, the PAA requires all licensees to additionally provide a maximum of $95.8 million into the accident pool - totaling roughly $10 billion if all reactors were required to pay the maximum. This is still not sufficient in the case of a serious accident, as the cost of damages could exceed $10 billion. According to the PAA, should the costs of accident damages exceed the $10 billion pool, the remainder of the costs would be fully covered by the U.S. Government. In 1982, a Sandia National Laboratories study concluded that depending on the reactor size and 'unfavorable conditions' a serious nuclear accident could lead to property damages as high as $314 billion while fatalities could reach 50,000. A recent study found that if only this one relatively ignored indirect subsidy for nuclear power was converted to a direct subsidy and diverted to photovoltaic manufacturing, it would result in more installed power and more energy produced by mid-century compared to the nuclear case.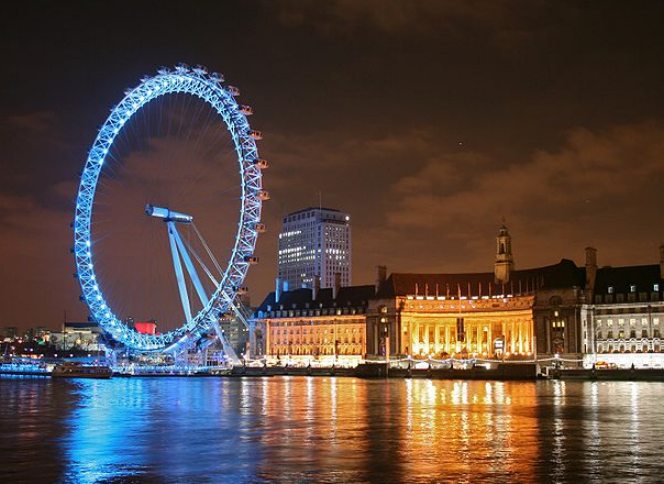 EDF sponsored the London Eye
SPONSORSHIP

EDF Energy has sponsored several ITV shows, including Soapstar Superstar and City Lights starring Robson Green. It also sponsored coverage of the 2006 World Cup in Germany (shared with Budweiser).
Since 2005, EDF Energy has been the main sponsor of the EDF Energy Cup – the Rugby Union domestic cup for the 12 English Premiership clubs and the 4 Welsh regions – also known as the Anglo-Welsh Cup.
In July 2007 EDF Energy was confirmed as another Level One sponsor for London 2012 with exclusive branding rights and Olympic team sponsorship for the 2008, 2010 and 2012 games as well as being the official energy provider.

In 2007 EDF sponsored Adam Smith.


EDF Energy London Eye

In August 2008 EDF Energy formed a partnership with The British Red Cross to help vulnerable people to get support during power failures.

In January 2011 EDF Energy took over sponsorship from British Airways of the London Eye, on a 3 year deal renaming the London Eye as the EDF Energy London Eye.
NUCLEAR INDUSTRY ASSOCIATION (NIA) - 24 October 2012
The Energy and Climate Change select committee met this week to scrutinise plans for Britain's nuclear new build programme. EDF Energy CEO Vincent de Rivaz gave a virtuoso performance tackling some thorny issues head on.

Reports in the mainstream media in recent days suggest the UK government is 'Writing a blank cheque to cover construction risk.' This was a claim made in a published letter to the Independent on Monday. However, Vincent de Rivaz refuted this in no uncertain terms saying, "We are not asking for the construction risk to be carried by consumers." Instead, EDF Energy argues they are conducting an 'open book' approach with DECC, so the government is fully sighted on all the costs EDF Energy anticipates will be associated with the construction. These costs are key to the negotiations on the strike price, which will determine the price of electricity that consumers will pay, and the return on investment that investors can expect.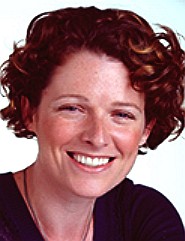 Kirsty Alexander - NIA Communications


Is new nuclear is too expensive?

We still await the detail of the strike price, and the contract for difference, which will be published in full when negotiations are complete. However, in the absence of this fact, there has been no shortage of fiction. Again, in a blistering response to questions from MPs at the select committee today, de Rivaz emphatically denied the rumours of a strike price set at £140 as "total rubbish". He argued that the strike price has to be auditable, transparent and the detail will be made public. However, these matters are still subject to intense negotiations.

As de Rivaz pointed out, "We are on the brink of delivering an infrastructure project similar in scale to the London Olympics. We are poised to deliver immense benefits in terms of jobs, skills and economic growth – locally and nationally…But like all investors in capital intensive infrastructure projects we need to have a compelling business case. In this respect our final investment decision requires more progress to be made." Given a specific question by one of the MPs on exactly what assurances EDF Energy needed from government, the one word answer was, 'stability'. Whatever government agrees to now, this has to be cast iron otherwise private capital will not invest. The risk of future governments trying to move the goal posts for political reasons was of course a central justification for the Infrastructure Planning Commission being independent from government ministers.

One thing is certain: Costs of decommissioning will be borne by the operator. Detailed proposals for the funded decommissioning plan have been submitted to DECC, as required by legislation in the Energy Act 2008. However, how exactly the fund will work is one of the key points being ironed out ahead of EDF Energy's final investment decision. But as de Rivaz stated explicitly in the hearing, "EDF Energy will pay 100 per cent of the costs associated with decommissioning and management of waste associated with Hinkley Point C". As required by the Energy Act 2008, the private sector will ensure that new nuclear power stations will have secure financing arrangements in place to meet the costs of decommissioning and waste management and disposal costs.

It is worth noting that the UK was an early pioneer in nuclear technology. A wide range of experimental and ground-breaking reactors were developed, which pushed the bounds of the technology at the time. Back then, little or no thought was given to decommissioning facilities at the end of their life and there was no public regulation then requiring whole life costing. In the early days, the primary purpose of Britain's nuclear programme was military, not civilian. The military origins of the post-war UK nuclear industry led to the initial civilian nuclear programme and the development of gas-cooled reactors, which are inherently more difficult and expensive to decommission than the light water reactors which will be built to replace them.

Most of the older nuclear facilities in the UK, a mix civilian and military, are now held in public ownership by the Nuclear Decommissioning Authority. In current estimates the UK taxpayer will eventually foot a £49bn bill to decommission and clean up this legacy.

Although many anti-nuclear campaigners highlight waste as a critical issue, no other energy generation currently takes full responsibility for the waste it generates. The waste associated with fossil fuel generation in terms of thousands of tons of burnt coal ash, of particulate emissions affecting air quality and greenhouse gas emissions are external to the economics of fossil fuel and as such arguably constitute a massive subsidy. The cost of decommissioning North Sea oil platforms, for instance, is subject to guarantees by government, (www.economist.com/node/21551081).

I believe this neatly answers a further question raised by an online blog debate between the European Wind Energy Association and FORATOM, which boils down to the question as to whether the costs associated with decommissioning will fall to the tax payer. Answer: no they will not.

On the broader question of subsidy: I would warn against throwing stones in glass houses. The bottom line is that low carbon generation such as nuclear and renewables has high upfront capital costs and low operating costs. Coal, gas and oil power stations are relatively cheap to build but can be expensive to operate due to the volatility of fossil fuel prices (although when these costs go up, they end up being passed on to the consumer). Therefore, left to the market, such as we have here in the UK, investors will always choose the low risk bet, which would be gas, rather than the riskier, capital intensive investment in low carbon technology. How can we therefore correct the market and get over this hump of initial investment that is needed in order to break free of the long-term instability associated with fossil fuels and their impacts?

Well, that is why we need the Energy Bill and Electricity Market Reform. The intention behind proposals in the Energy Bill, and specifically contracts for difference, is to give long term price stability for consumers (and value for money) and a reasonable return for investors, over the life time of the plant.
This will apply to all low carbon technologies, to create a level playing field. It will be paid for by the private sector, which gets its money from consumers and does not constitute a subsidy for nuclear. Vincent de Rivaz indicated today that he believes the strike price will be the solution, not the problem. By this I guess he means he is confident that the strike price will demonstrate that nuclear is the most competitive low carbon technology, and the best low carbon technology available to the UK.
http://uknuclear.wordpress.com/tag/new build/
A month ago Ed Miliband announced the next generation of nuclear power that is going to provide a sizable chunk of our energy – 11 new sites to be operational by 2017. But the fanfare over Britain's nuclear future has been muffled somewhat by the head of EDF Energy, Vincent de Rivaz, in an interview with the FT today.

While the government clearly supports the idea of nuclear, it doesn't really want to support it financially – they claim that a free electricity market, combined with the EU emissions trading scheme, will be impetus enough for private investment. But de Rivaz is calling for a "level playing field", saying that to give wind farms subsidies and not nuclear just isn't cricket; he's also said that without subsidies, maybe he won't invest at all in the UK come 2011. It's a classic bit of provocation, and expect a bit of a stand-off over the coming months between Miliband and the big nuclear players. The fact that reactors cost over £4bn to construct, along with the uncertainty of steady revenue thanks to all the other potential new players going online in the coming years, does mean that de Rivaz has a pretty fair point.

EDF bought British Energy last year, the previously semi-nationalised company that owns most of the UK's nuclear plants and the sites for proposed new ones. 85% of EDF is owned in turn by the French government – having such a large chunk of energy revenue given to the frogs will no doubt have the right-wing press in a flap soon enough.

In other green news today, China has pledged $440bn for investment in renewables, mostly wind power, to take the share of renewable energy to 6% of total output by 2020, rather than the 1.5% it is today. And Vattenfall and DONG energy, the companies who are building our Thanet and London Array wind farms respectively, have been named two of the worst offenders for greenwash, the practice of pretending you're being green when actually you're on Captain Planet's to-do list. I'd take it with a pinch of salt though – the fact that two Danish companies are on a list compiled by a Danish renewables activism group might hint at a bit of PR-mongering of their own.
www.badidea.co.uk/edf de Rivaz v Miliband on nuclear-investment/comment-page-13147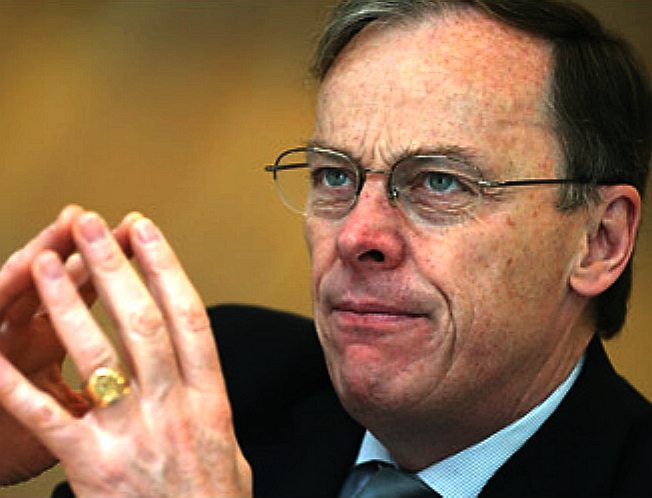 We can't get insurance for this risk - I wonder if the Government will be daft enough to foot the bill?
Nelson Kruschandl Says: November 10th, 2012 at 1:10 am

Investing in nuclear energy, is like injecting yourself with heroin. Sooner or later the backlash from cleaning up, is going to get us. By 'us', I mean the human race. We're all going to have to go cold turkey – with radiation poisoning as a nice little problem for next generations. While EDF cleans up cash wise now, who will pay for decommissioning and the other long term radiation problems. If this is to be allowed to happen, the people – with the government representing their interests, should insist on a fund for Tsunami or other Quake damage, claims against radiation sickness and the full cost of disposing of nuclear waste.

You'll find that this is a hot topic on the Solar Navigator website, for which I am a contributing conservationist in practical terms. I am also a patent accredited environmental engineer.

Nice website by the way.
FUEL POVERTY 2011
Mr Huhne accused Labour chief Ed Miliband — formerly Energy Secretary — of failing to get a grip on the energy crisis.

He said families in the UK now spend more on energy every year than they do in Sweden — where average temperatures are seven degrees below ours.


Read more: www.thesun.co.uk/sol/homepage/Fuel-poverty-kills-2700-a-year-Shock-report
LINKS
EDF Group 2007 Annual Report, PDF page 72". EDF Group.
About British Energy British Energy
Shareholder Information EDF Energy
Department of Energy and Climate Change 'Digest of UK energy statistics' (DUKES)
West Burton Combined Cycle Gas Turbine Station, EDF Web Site
EDF Group 2007 Annual Report, PDF page 74 EDF Group
Green Electricity… Are you being conned The Ecologist. June 1, 2005
EDF Energy powers MarineCurrent Turbine's First Commercial Prototype
EDF Renewables Generation & Development Performance Report
EDF Group 2007 Annual Report, PDF page 75 EDF Group
EDF Energies Nouvelles and EDF Energy to form joint venture in the United Kingdom
Ecotricity threatens legal action against EDF in green Union flag row
New EDF Energy partnership to deliver help on your doorstep
EDF Energy website, accessed 07 August 2012
EDF Energy's Fuel Mix for 2006
EDF Energy's Fuel Mix for 2007
Clean energy from wind generation
ENERGY GENERATING-DISTRIBUTION UTILITIES
TOP ELECTRICITY POWER COMPANIES A - Z
According to Power-Technology.com, a website that provides market and customer insights in this sector, they listed these power companies (according to the 2018 Forbes calculation of net market capitalization, assets, sales and profit) as the biggest utilities:
KEPCO Korean Electric Power Corporation
National Electric Grid & Central Electricity Authority (India)
National Energy Board (Canada)
National Grid plc (formerly Central Electricity Generating Board UK)
Scottish & Southern Energy
State Grid Corporation of China
TEPCO Tokyo Electric Power Company
LINKS and
REFERENCES
Contact us

SMARTGRID - Service stations that use standard energy cartridges with (smart) compatibility built in for universal rapid charging of cars, buses and trucks - one size fits all.