Sometimes brute force is not enough. BE1 was fitted with these pneumatic cylinders as an integral part of the design, which picked up a cartridge sitting on the road surface and lifted it into the car's chassis, whereupon it was locked securely in place. The whole process required less than 40 seconds. By this means a LSR contender may speedily refuel after each run. Battery cartridges are extremely heavy (usually between 1/4 - 1/2 ton) and bulky.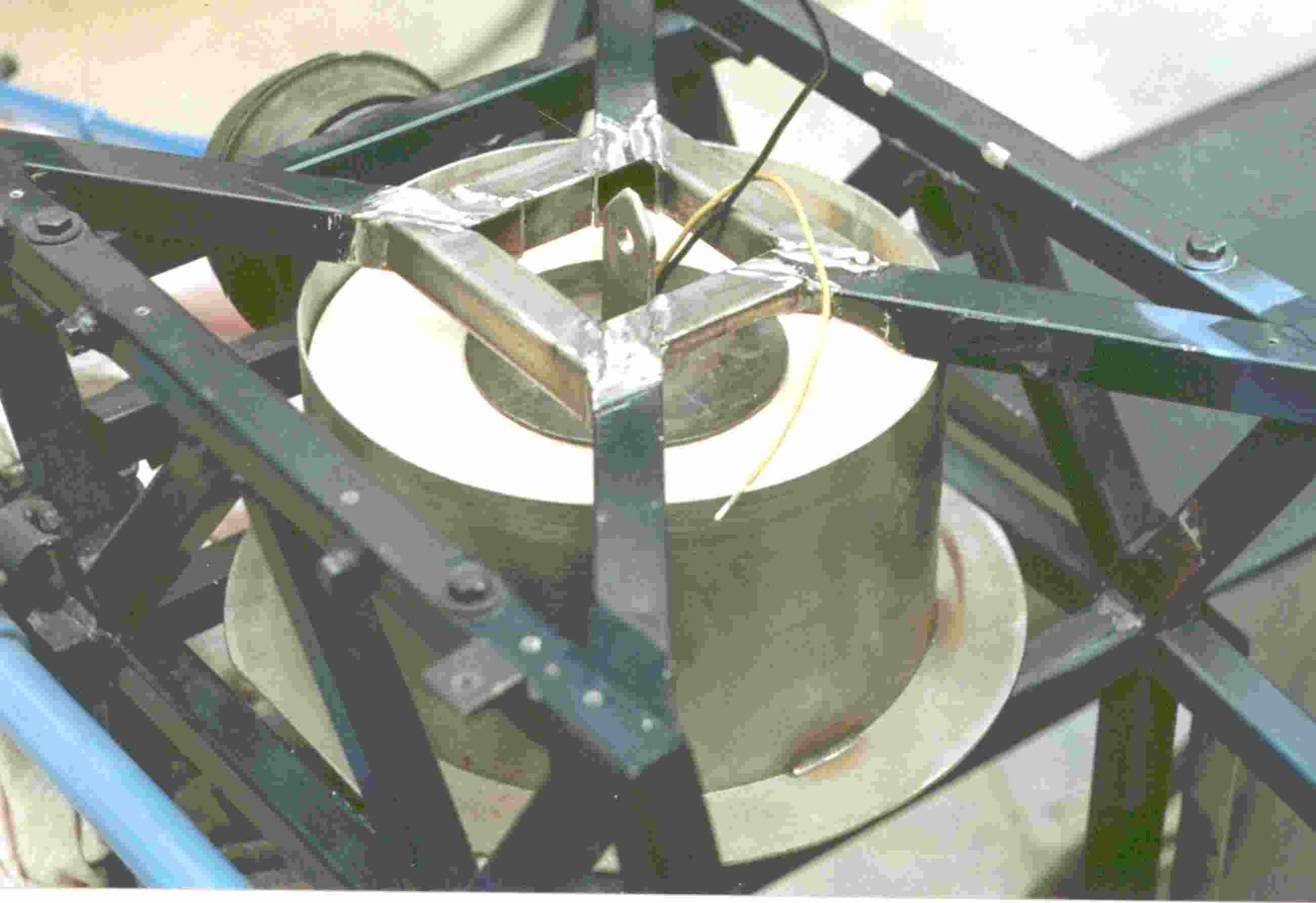 Bluebird's pneumatic load servo
After each run a turnaround time of 1 hour is allowed for refuelling, etc, before the return run. This may sound like a long time, but in practice every second counts. The cartridge exchange system was approved by the FIA prior to construction.
Other loading systems suitable for incorporation in production cars are being developed. We cannot reveal the design of these mechanisms which inevitably require design or other patent protection. Companies interested to find out how the system could be incorporated in their vehicles are welcome to view a converted Rover Metro demonstrator, subject to completion of a suitable Confidentiality Agreement. Please contact Bluebird Electric Racing Ltd with your interest.
CHASSIS LOADING-SERVO CARTRIDGE MOTORS INSTRUMENTS JOYSTICK-CAR WIND-TUNNEL