Nelson Kruschandl named the first car he designed the 'Borzoi' after the swift Russian hunting dogs, this single seat sports car was built to evaluate a 'Joystick' type twin handle control, British patent 2253379. Weighing in at 1,600lbs, the 0-60 time was impressive at around 4 seconds, when fitted with a Peugeot 2.8 liter, fuel injected petrol engine with electronic ignition. A top speed of 170mph was limited by the final drive ratio. A Renault electronic three speed automatic gearbox was eventually fitted, mated to a more sedate 2.5 litre unit that used carburetors and twin contact points. This engine proved to be very unreliable and underpowered, but the car was sold shortly afterward - removing any chance of sorting the teething problems.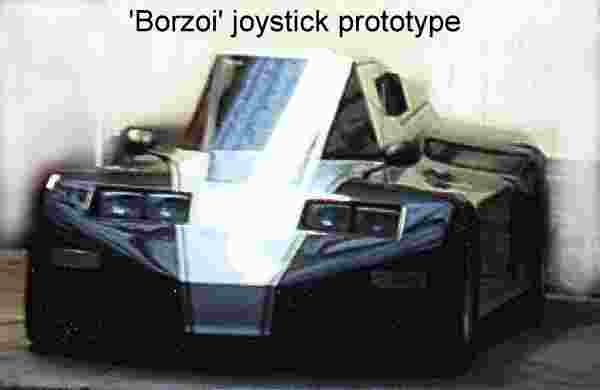 The car was used to demonstrate the ease with which one handed driving may be achieved. First appearing at the Bexhill 100 motor festival in 1990. Unlike the GM joystick cars of the sixties and Volvo joystick cars of the eighties, the Borzoi used a mechanical configuration, to comply with DOT safety regulations.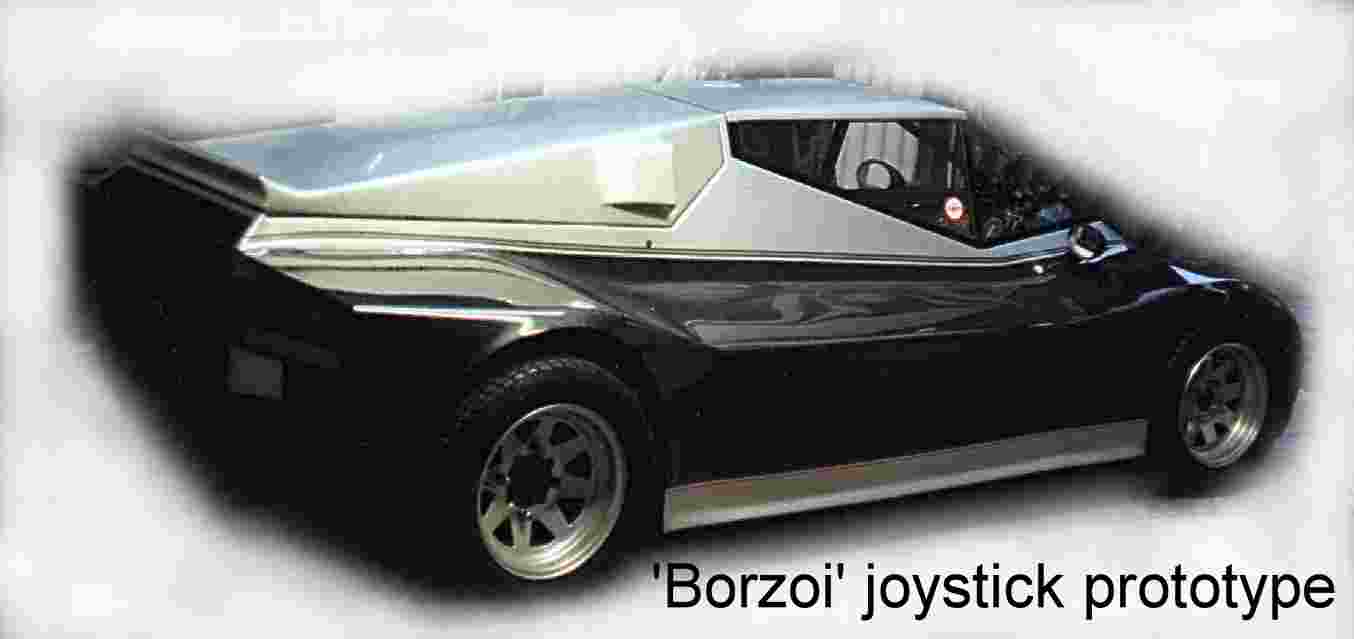 The design of a car is anything but simple. It starts out that way, but as you learn more, you realize that the slightest tweak can ruin a shape. The styling of this car was more down to the limitations of the inventor's workshop. That said, the cockpit has a distinctive shape - even with flat laminated glass. She would have looked better as a two seater, but then, this was only a concept car.
ACCESSORIES
The Borzoi did not have a door handle, it had an electro-magnetically operated catch, that was activated by a hidden magnet on the body. There were two ways to open the canopy, with a special ring that had a built in magnet - so that no keys were necessary, or with the unit shown below, that was also the alarm. This is all part of the styling, where most cars have handles. The engine cover did not have a handle either; there was a release button on the dashboard.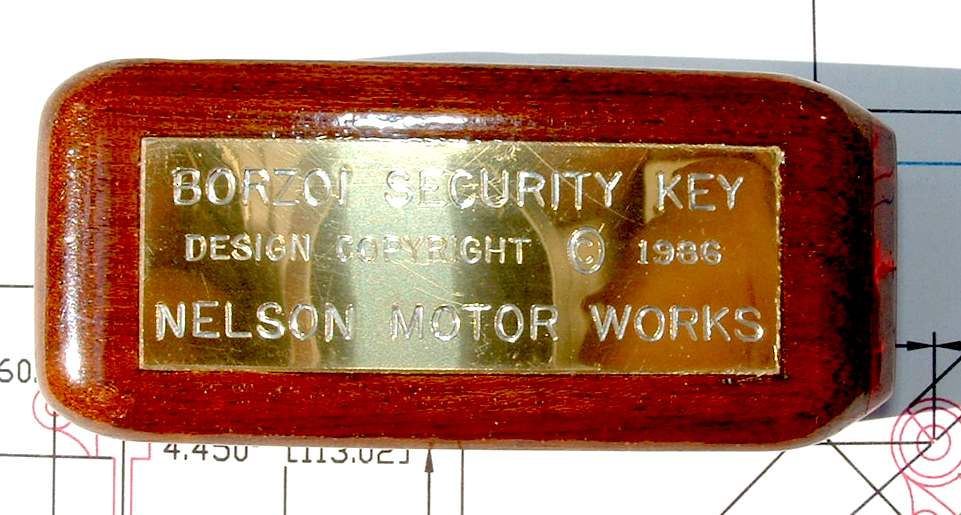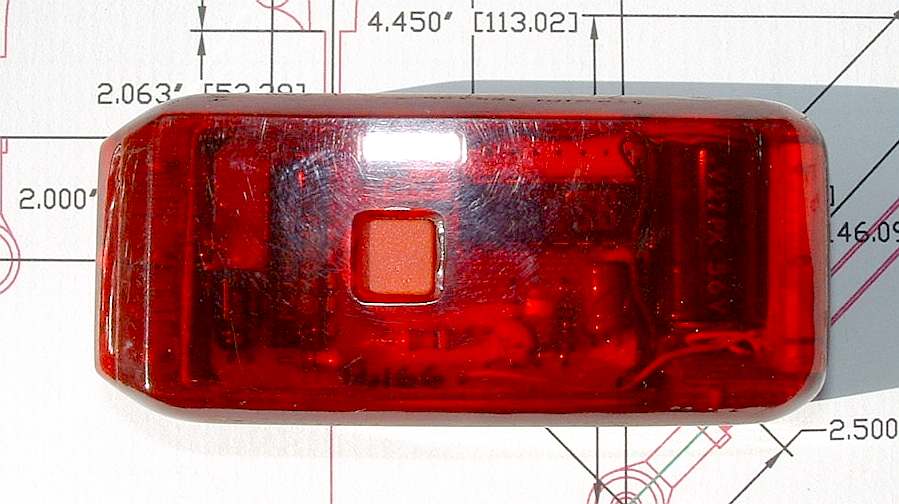 Nelson was adept at carving wood, as you can see from his wind tunnel models. He used a piece of mahogany to make a base to contain the electronics for the onboard alarm. One side of the case (the reverse) had a red Perspex cover, which, in the centre was the control button. On the obverse face is an engraved metal plaque telling the driver what the object was and who made it. It reads: "Borzoi Security Key" " Design Copyright © 1986" "Nelson Motor Works." Through the Perspex cover you can see the printed circuit board, magnetic end (right) and battery. You cannot see it, but on the left end was an infra-red LED that sent a signal to the onboard receiver to open and close the cockpit - and deactivate the alarm.
BODYWORK FORMING - JOYSTICK CONTROLS
See the Car development build stages of the Borzoi prototype car using these links:-
Borzoi Chassis | Borzoi Bodywork | Borzoi Joystick | Borzoi Styling | Borzoi Engine
CHASSIS | LOADING-SERVO | CARTRIDGE | MOTORS | INSTRUMENTS | WIND-TUNNEL
CHASSIS LOADING-SERVO CARTRIDGE MOTORS JOYSTICK-CAR WIND-TUNNEL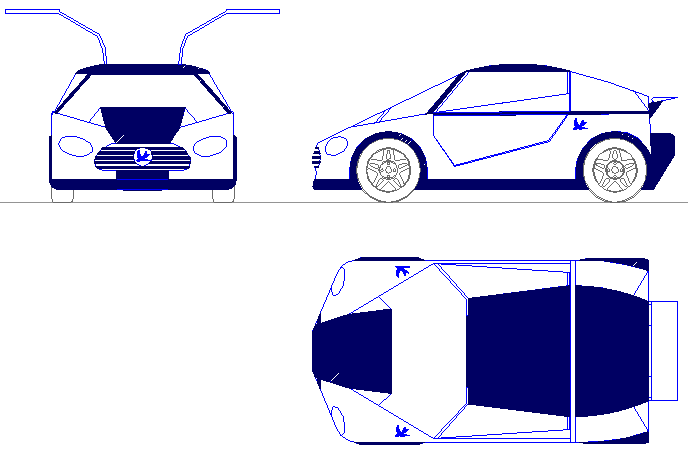 Team Speedace plan to run the Ecostar DC50 above on the from John O'Groats in Scotland to Lands End in Cornwall in an attempt to beat the current record set in a Tesla in 2013. Contact Chris or Terry for details.
RENEWABLE ELECTRICITY
Solar power from micro generation is now a growing industry as many Youtube videos are demonstrating. As these conversions and new builds gain in popularity electric vehicles will also gain favour, especially for households generating excess energy, which they could get better value from by using for transport. Electricity used in this way might reduce transport costs by up to 200%. So provide a higher quality of life with lesser environmental damage.
If buying an EV, it would make sense to have the latest future proof technology, such as battery cartridge exchange built into the vehicle, for self servicing, or exchanges at local stores or cooperatives. This technology exists but has not yet been incorporated in production vehicles.
When EVs become available with cartridge refueling, it would make sense to have in place at least a few service stations to cater for eventual demand. The technology would thus be in place when it is needed. Such a move when it is implemented will greatly reduce carbon dioxide build up in the atmosphere and ease the transition from oil based economies to abundant clean energy.
THE CHICKEN AND EGG SITUATION
If there were service forecourts to cater for battery cartridge exchange, that might in turn persuade motor manufacturers to produce vehicles with the system. This is a classic chicken and egg situation. Who should do what first.
Given the scale of the problem, it might be prudent for every corporation involved in the industry to at least investigate the potential that any emerging technology might offer for the future on mankind, which is after all the future of their company and eventual profits for their shareholders.
ENERGY GENERATING-DISTRIBUTION UTILITIES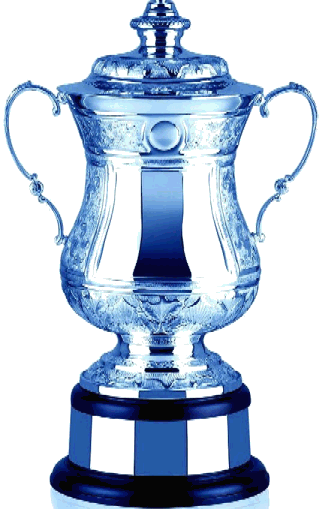 The Bluebird World Cup Trophy challenge