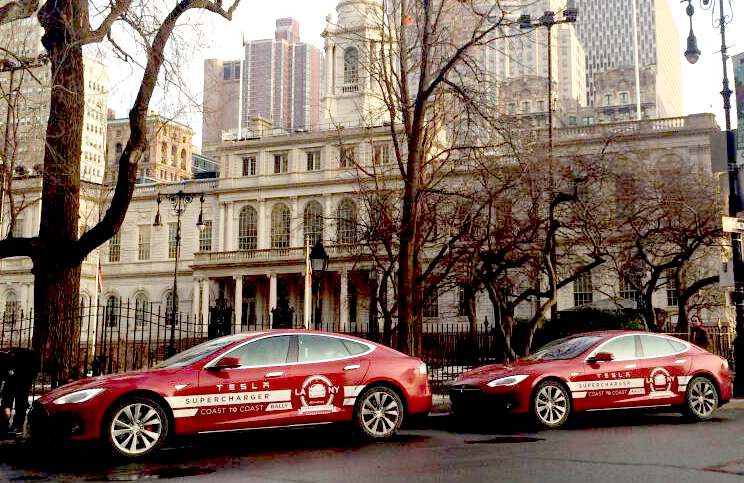 ELECTRIC CANNONBALL RUN USA
Tesla Motors CEO Elon Musk sent out a triumphant tweet Sunday morning: Tesla's Los Angeles-to-New York City trip, using two Model S vehicles and the company's network of Supercharging stations, was completed in 76 hours.

The trip comes almost a year after John Broder of the New York Times wrote a highly controversial piece about being "stalled on the EV highway" as he drove a Model S along the East Coast. Musk fired back at the Times with detailed logs about the journey, and public editor Margaret Sullivan ultimately wrote a piece that took Broder to task for errors of judgement.

The cross country trips, chronicled by Hamish McKenzie, a former journalist who Tesla has hired to be its in-house "lead writer," is aimed to put to rest any lingering concerns among potential customers about the ability of an electric vehicle to take long road trips.

But Tesla's customers are already doing that for them. John Glenney, a 62-year-old resident of Lexington, Kentucky, was the first to cross the country using the Supercharger network in a road trip that went largely unnoticed until it was complete.
Rover
CNBC NEWS
It's a cross-country trek few could have imagined a couple of years ago.

A team of employees at Tesla are racing from Los Angeles to New York City in a pair of Model S sedans, in hopes of establishing a Guinness World Record for the lowest charge time for an electric vehicle traveling across the country.

But here's the catch: they are only stopping to recharge their batteries on the brand's Supercharger network, which includes 71 stations in North America.

It doesn't leave the drivers with the most direct route - it requires them to cross through the Upper Midwest and the Rockies - but the Tesla team hopes to make it coast to coast in less than three days. They departed the West Coast at midnight.

Sure, at the end of the day this is a marketing ploy by Tesla to further ease range anxiety among potential buyers. But it's a testament to how far Tesla has come in building out the Supercharger network over the last few year, which after the opening of a Maryland station last week, now covers about 80 percent of America.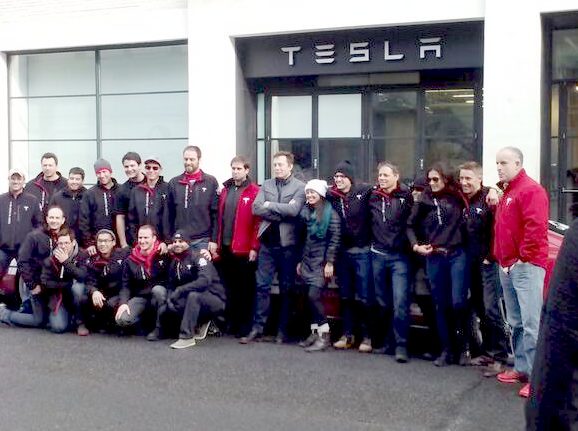 THE ROUTE ACROSS AMERICA

Most of Tesla's 71 Supercharger stations around the U.S. are along the East and West Coast, but there is a clear line of stations running from the Southwest, up through the Rocky Mountains, and across the Upper Midwest and East to New York City.

The stations are located on or near major highways to allow drivers to pull off, recharge their batteries 50 percent in as little as 20 minutes, and hit the road again. It's not as fast as stopping for a five-minute fill-up on gasoline, but Tesla CEO Elon Musk has long argued that people making long drives won't mind stopping every 200 to 250 miles to take a short break.
To drive that point home, Musk will be the first to say that the Supercharger stations are often at rest stops where there are diners, restrooms and places where Model S drivers can stretch their legs and take a break themselves.

Officially, Tesla says you can go 306 miles in the Model S equipped with the largest 85kW battery, and 244 miles on the 60kW battery. Both of those estimates are assuming you are driving 55 miles per hour in 70 degree temperatures.

In reality, when we drove the Model S from Washington, D.C., to Boston on a cold day last year, we got about 280 miles on a full charge from the largest battery.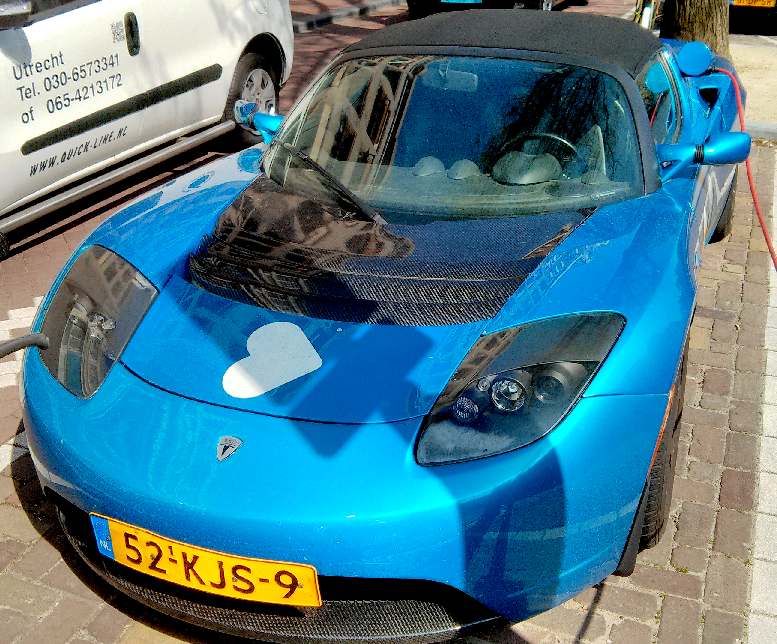 MUSK FAMILY ROAD TRIP

Since last September, Musk has said he plans to take his family, which includes five children, on a cross-country trip in a Model S.

When Musk announced his plan, he estimated that the road trip of roughly 3,200 miles would require about an hour and half of recharging time every day. Unlike the current Tesla team trying to go coast to coast in three days, Musk thinks his family road trip will take about six days.

"We will only ever need to charge when stopping anyway to eat or sightsee, never just for charging itself," Musk said.
Since the Supercharger network connecting New York and Los Angeles has just been completed, many are wondering when Musk's road trip will take place. Tesla executives believe the CEO's family road trip won't happen until later this spring, or perhaps early this summer, when the CEO's children are not in school and there's more time to make the drive.

Reference: CNBC's Phil LeBeau twitter@LeBeauCarNews
UK CANNONBALL RUN 2011 - ROADSTER 900 MILE WEEKEND
Tesla partnered with UK hotels and tourist destinations to install a high power charging network, comprised of seven charge stations throughout Great Britain.
CHARGING LOCATIONS:

1. John o'Groats - High Power Wall Connector
2. Macdonald Aviemore Resort - High Power Wall Connector
3. Dalmahoy, a Marriott Hotel and Country Club - High Power Wall Connector
4. Radisson Blu Hotel, Durham - High Power Wall Connector
5. The Nottingham Belfry – Q Hotels - High Power Wall Connector
6. The Arden Hotel and Leisure Club - 32A
7. The Castle Hotel at Taunton - High Power Wall Connector


These charging stations are privately owned and available for public use, either provided free or for a nominal fee. The network is the result of a grass-roots effort by Roadster drivers and forward-thinking hotels and resorts.
Roadster owners can enjoy their cars' breathtaking acceleration and 212 mile range as they tour Great Britain, and conveniently recharge while having a meal, using leisure facilities, or indulging in an overnight stay. Of course destinations are very limited at the moment.
Tesla's High Power Wall Connector (HPC) delivers a whopping 70 amps of electricity, fully charging an empty battery in less than four hours, and "topping off" a partially-charged battery in a fraction of that time.
Complimenting the HPC network, Zero Carbon World, a charity dedicated to creating a clean energy future, has installed medium power connectors (MPCs), delivering 32 amps, at several sites throughout Britain. Tesla's Model S luxury saloon also can charge on the entire network.

This historic drive, from John o'Groats on Scotland's northeast tip, to Land's End on the southwest English coast, will combine the Roadster's long range with the network's high power charging.
On Saturday, May 21, Kevin Sharpe, founder of Zero Carbon World, will set off from John o'Groats in his electric blue Tesla Roadster along with EV expert David Peilow, both taking turns at the wheel. They expect to reach Lands End on Sunday, with stops to charge up using Tesla HPCs along the way.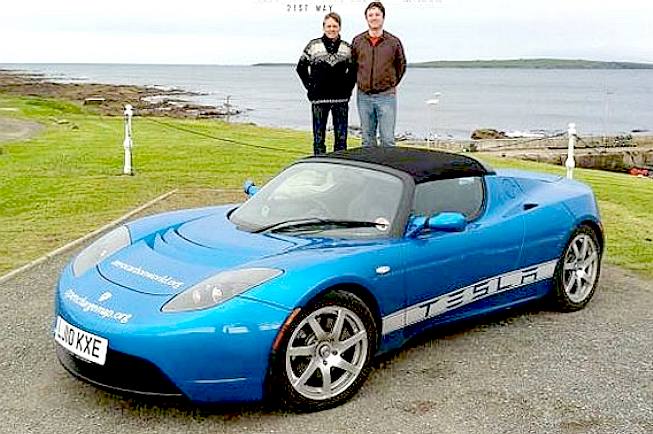 DAILY MIRROR Jun 17 2011

THE cost of fuel is modern highway robbery, but a motorist has proved there is a way to beat the bandits.
Kevin Sharpe, 51, made the 894-mile trip from John O'Groats to Land's End in an electric car, stopping six times to charge up the American-made Tesla Roadster.

The 36-hour trip used £20 of electricity – a family saloon would use £138 of fuel.

Green charity boss Kevin said: "It was a real test for the car with a full boot on very steep roads through the Highlands. We worried the charge might go down quickly, but it was fine." Each charge costs £3 to £4 for about 200 miles – although the Tesla does cost £86,000 to buy.

Kevin, of Bath, made the trip with engineer David Peilow, 34, to promote charity Zero Carbon World's network of public charge points in hotel car parks.

Richard Smith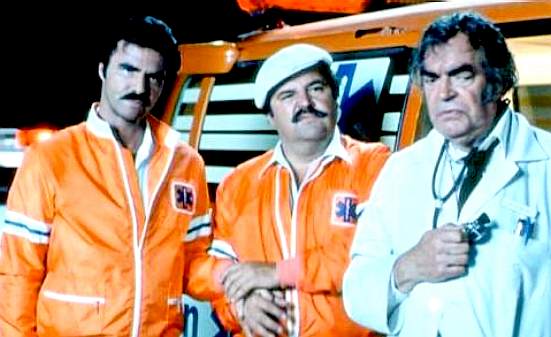 A scene from the move: The Cannonball Run, starring Burt Reynolds
LINKS:
Daily Mirror motorist drives from john o'groats to lands end
http://www.mirror.co.uk/news/uk-news/motorist-drives-from-john-ogroats-to-lands-135383
http://www.teslamotors.com/endtoend
http://www.siliconbeat.com/2014/02/02/tesla-teams-finish-the-electric-cannonball-run/
http://speakev.com/threads/teslas-cannonball-run.1115/
http://www.cnbc.com/id/101371128
http://irishcarman.blogspot.co.uk/2012/08/ambassadors-will-promote-electric-cars.html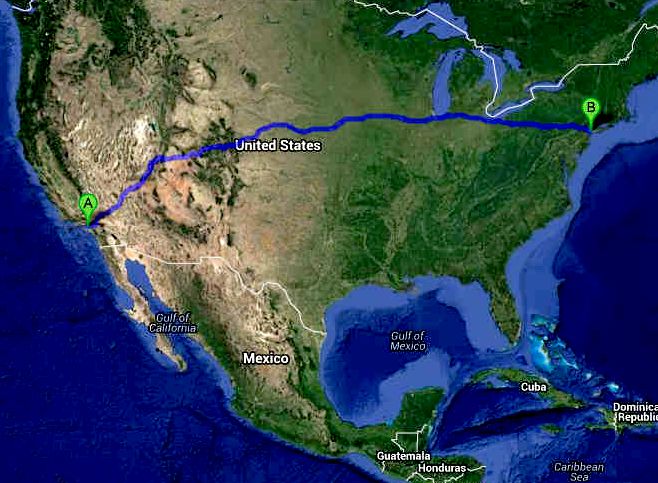 Please click on the links above to find out about these famous automotive makers. If your company is not included and you would like to be listed, please let us know.
Will it be fast charging that wins out, or battery swapping stations - or both. We are not convinced that a Better Place type of arrangement will appeal to customers. What is needed is a universal format that most car makers can agree on, for such a proposal to then be developed jointly internationally. It's a tall order, asking aggressive competitors to work towards a common goal. Come on chaps, there would still be room to compete on design and performance, etc.