John Campbell holds the record for the shortest sprint event in the world: "Galley Hill Dash" - a 98.4 meter progressive uphill sprint. This event was held at the Bexhill 100 in 2000. John managed this distance in 4.82 seconds, beating 700 cars including Colin McRae's four wheel drive Ford Escort rally car and a Metro 6R4. John was driving his 1979 Duckham's Works team Lola-Ford.
Apart from driving racing cars, John Campbell is also a skilled engineer. He has in the past used these skills to teach classic car restoration, which includes welding, panel beating and engine and gearbox rebuilds.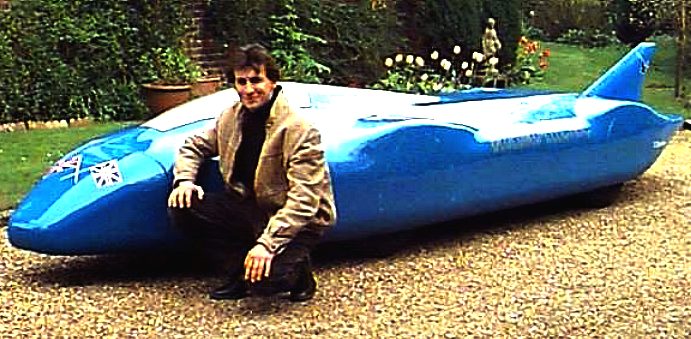 John Campbell - nominated driver 1998/99: pictured beside the BE2 LSR
HISTORY
The Clan Campbell is one of the most prominent Highland Scottish clans with lands in Argyll. John Campbell is a descendent of the Dukes of Argyll and Sir Colin Campbell of India who is buried in Westminster Abbey.