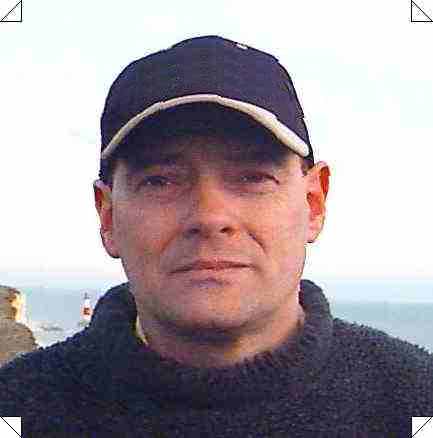 Steerage - Nelson Kruschandl - patent accredited eco engineer
Project Blue Planet (BE3) was the brainchild of engineer/inventor Nelson Kruschandl. Nelson attended Ratton Secondary School in the 1970's where the first signs of his flair for research was in the form of a 5th Form Physics Prize. A keen sports-man Nelson is also a member of the Speed Record Club. He has been building vehicles at his workshops in Sussex for the past 30 years.
In 1992 he was granted patent No.2218187 for his joystick car named the Borzoi. In 1995 he was granted patent No.2253379 for his electric vehicle refueling system, subsequently successfully incorporated in a converted Rover Metro. His road cars have included: Minis, Land Rover, VW, Renault and BMW. Motorbikes: Yamaha RD125 & 250 and Suzuki 250.
The all new team will operate in association with universities and specialist companies providing motors, batteries and other vital components and services.
Project lead

Composites

Bodywork

Welding

Machining

Electrics

Mechanic 1

Mechanic 2

Mechanic 3

Transport

Driver 1

Driver 2

Admin

IP

Steerage
Line up for 2008 Reserve driver: John Electrical/electronic engineer: Richard Mechanic: Wulfric Moulding: Lloyd Welding: Paul Nelson was the project leader and nominated driver to 2011. He is standing down, providing only consultancy as required.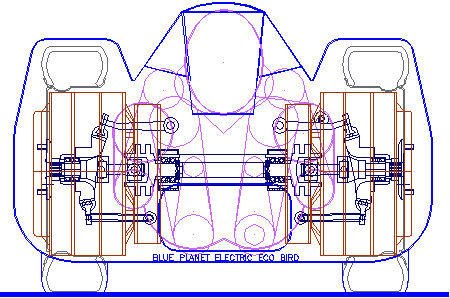 The Blueplanet Ecostar is long and low. It features battery cartridge refueling.
The driver sits at the rear dragster fashion, the battery cartridge is in the front
all the way to the nose cone. Check out the battery cartridge exchange sequence below.

Contact us:

or phone UK:

+44 (0) 1323 831727 +44 (0) 7842 607865
Bluebird Marine Systems Ltd

Intelligent Battery Support System
THE BLUE BIRDS OF HAPPINESS

If your land speed record car cannot refuel itself like this, you are at a huge disadvantage. Blueplanet is around 66% the weight of a car that does not have cartridge exchange refueling for the same performance.

Blueplanet has inbuilt battery loaders. It does not need a
complicated service station to refuel itself in under 2 minutes.