Drawings pasted to plywood
we cheated a bit to speed up the production. Instead of marking out the plywood manually, two sets of drawings were printed from our Computer drawings. One drawing was bonded to the plywood sheet using PVA adhesive diluted with 4 parts water.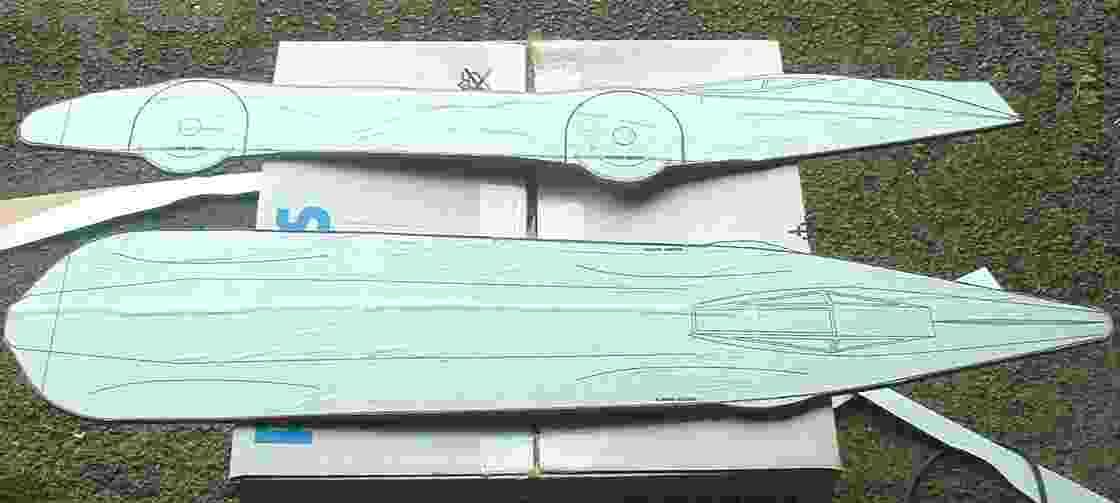 plywood
Once dry it is easy to cut out the shapes we need to give sufficient reference for carving. Use a small scroll jigsaw blade available from most DIY stores. The smaller blade will allow you to negotiate tight curves easily.
MODEL MAKING STAGES
Steps 1. Mark out your plywood and cut formers
Step 2. Assemble plywood formers
Step 3. Fill formers with foam and shape
Step 4. Coat foam plug with plaster
Step 5. Sand, add detail mouldings and prime
Step 6. Paint finished model