Several different colour primers are used between fills and fine shaping. When each coat is sanded the high spots show through as colour maps from the previous paint layers. The photograph below shows pink, white and blue coming through the beige topcoat.

Blueplanet BE3 model sanded showing guide coats
Once the paint surface is free of highs and hollows, a thick coat of primer-filler is applied and fine sanded using 400 grit wet and dry paper. The model may now be masked in readiness for painting. Next we have to decide what type of paint to use and what colour to apply - blue of course but how blue ?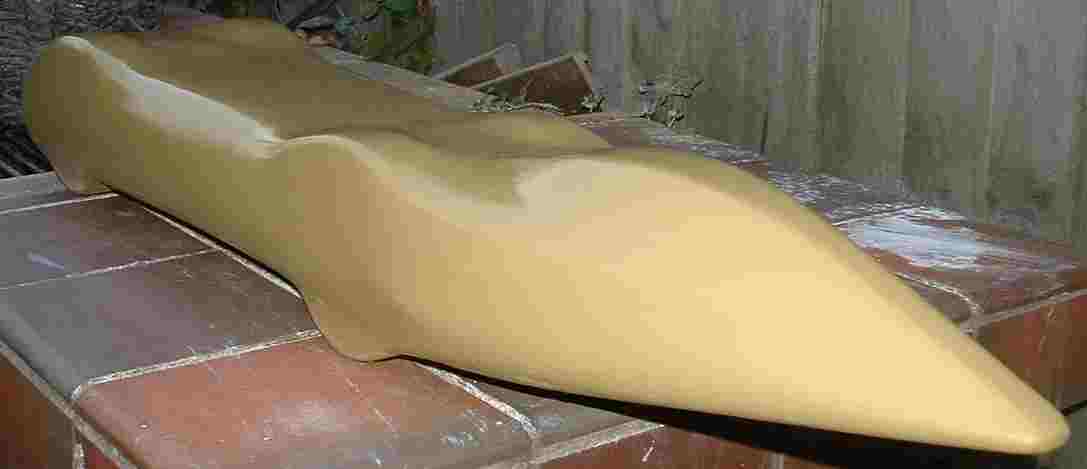 Blue Max BE3 model in primer
MODEL MAKING STAGES
Steps 1. Mark out your plywood and cut formers
Step 2. Assemble plywood formers
Step 3. Fill formers with foam and shape
Step 4. Coat foam plug with plaster
Step 5. Sand, add detail mouldings and prime
Step 6. Paint finished model