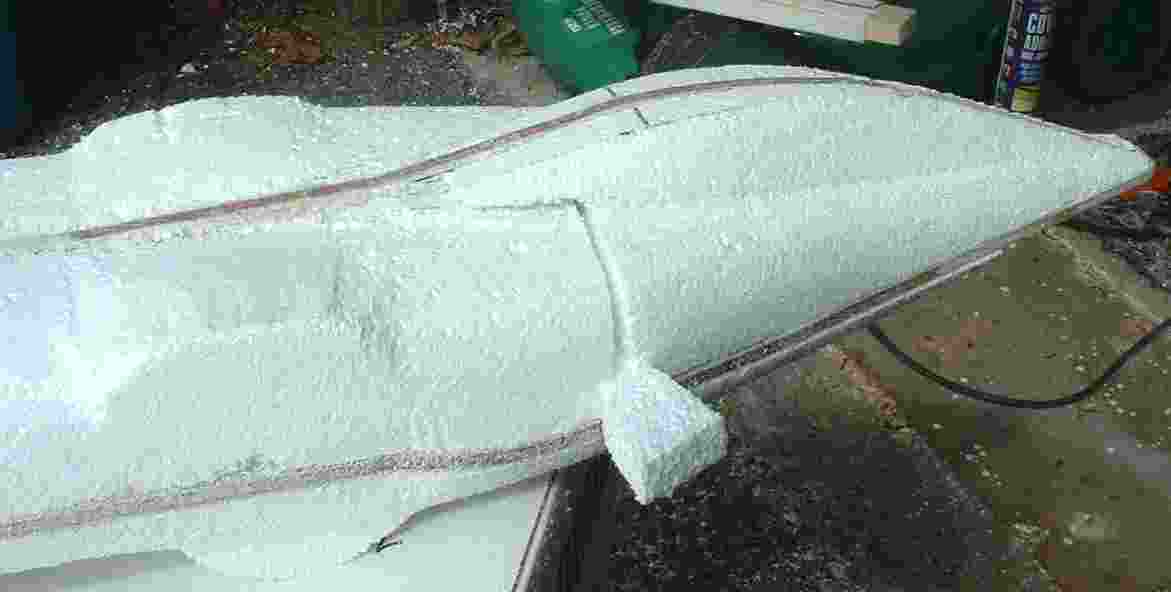 Filling formers with foam
Foam strips are bonded into position using instant grab adhesive filler. The foam is then rough cut with a wood saw and shaped approximately with 40 grit production paper.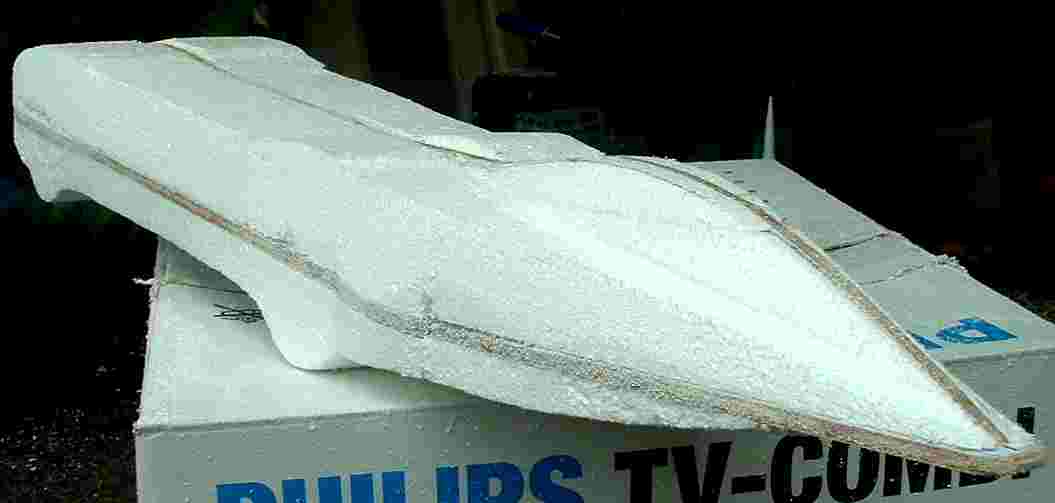 Square cut foam filled formers
At this stage the outline shape of Blueplanet is revealed. The tail fin and wheel arches need to be added after the body shape is defined.
MODEL MAKING STAGES
Steps 1. Mark out your plywood and cut formers
Step 2. Assemble plywood formers
Step 3. Fill formers with foam and shape
Step 4. Coat foam plug with plaster
Step 5. Sand, add detail mouldings and prime
Step 6. Paint finished model