The Ministry of Transport test (more usually: MOT - pronounced by spelling out the letters) is an annual test of car safety and roadworthiness aspects applicable to most vehicles over a certain age in the United Kingdom if they are used on public roads.

The name derives from the Ministry of Transport, a defunct Government department which was one of several ancestors of the current Department for Transport, but is still officially used. The MOT test certificates are currently issued in Great Britain under the auspices of the Vehicle and Operator Services Agency (VOSA), an agency within the Department for Transport. Certificates in Northern Ireland are issued by the Driver and Vehicle Agency (DVA).

Many local car repair garages throughout Great Britain are authorised to perform testing and to issue certificates. In Northern Ireland tests are performed at DVA Test Centres.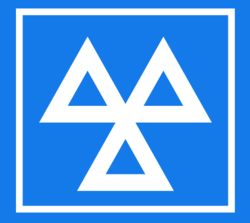 History

When originally instituted in 1960 by the then Ministry of Transport, the test applied to vehicles over ten years old. As of 2006, it applies to most road vehicles over three years old, including motorcycles. Ambulances, taxis, and passenger vehicles with nine or more seats need testing after one year, while "limited use" and agricultural vehicles are exempt from test altogether.

The list of items tested has been continually expanded over the years. Recently a sophisticated exhaust gases emissions test has been introduced for vehicles with internal combustion engines - the required standard varies depending on the age and type of the engine. Motorcycles and older vehicles are only required to pass a visual emissions check.


Test classification

The test grades are:

Class I - Mopeds and Motorcycles up to 199 cc
Class II - Motorcycles 200 cc and over
Class III - Tricycles and three wheeled cars
Class IV - Cars, Motor Caravans, Goods vehicles up to 3000 kg gross weight, Minibuses (with no more than 12 passenger seats)
Class V - Private buses (with more than 12 passenger seats and up to 16)
PSV test (Class VI) - Vehicles used for Hire or Reward with more than 16 passenger seats)
Class VII - Goods vehicles (between 3000 kg and 3500 kg in gross weight)
HGV test - Applicable to most vehicles over 3500 kg in gross weight.


Rules and regulations for Great Britain

All test Stations are required to display a "VT9A Fees and Appeals" poster on their premises which must be available to the public. It gives information on all test types and information on what to do if a vehicle fails its MOT test.

MOT refers to the inspection itself. The actual designation for the pass certificate is VT20.

It is illegal to drive a non-exempt vehicle that requires a test on public roads without a current MOT, except when driving to or from a pre-booked MOT Test. Possession of an up-to-date VT20 test certificate is a pre-requisite for obtaining a tax disc, and advertisements for used cars frequently say how many months are left to run on the current VT20 certificate. A vehicle could suffer major damage after an MOT has been carried out but the certificate would still be valid and obtaining a new one is not required under the test regulations (some insurance companies may ask for a new test but this is purely their own policy, not national law).

Vehicles used exclusively on certain islands or other areas mainly surrounded by water, being an island or area from which motor vehicles, unless constructed for special purposes can at no time be conveniently driven to a road in any other part of Great Britain by reason of the absence of any bridge, tunnel, ford or other way suitable for the passage of such motor vehicle are exempt from the requirement for a VT20 Certificate to obtain a tax disc. The islands this exemption does not apply to are listed in The Motor Vehicles (Tests) Regulations 1981 As follows:

(a) in relation to a vehicle in any of Classes I to VIA this Regulation does not apply to any of the following islands, namely, the Isle of Wight, the islands of Arran, Bute, Great Cumbrae, Islay, Lewis, Mainland (Orkney), Mainland (Shetland), Mull, North Uist and Skye and

(b) in relation to a vehicle in Class VII this Regulation does not apply in any of the following islands, namely the Isle of Wight, the Islands of Lewis, Mainland (Orkney), Mainland (Shetland) and Skye.


Re-tests

When a vehicle fails the MOT test it can be re-tested at the same station for a reduced price provided it is returned within a specific time period. If the vehicle remains at the test station for repair after failure then it can have a free re-test up to 10 working days after the original (the 10 days does not include weekends or bank holidays so the period is closer to two full weeks). If it is removed from the premises for repair and then returned before the end of 10 working days it can have a test at half the original fee paid (rounded down to the nearest penny). After the 10 day period a full fee can be charged again. The next day free re-test for certain failure items is still in place although some items have been removed (such as headlamp aim) Which can be ajusted on the test if they are accessible and possible to do so with ease. A free re-test may be offered by the station at any point for marketing purposes.


Overview of the test

The MOT is not an alternative to properly servicing and maintaining a vehicle and is by no means a 12 month guarantee of the vehicle's roadworthiness. It is important to realise that the MOT test does not cover areas of a vehicle's mechanical condition that are not related to safety or emissions (important features such as the clutch, gear box or the entire engine are not tested). Neither does it determine whether or not after market features fitted are legal for use on the public highway, so a vehicle with a recent VT20 certificate could still have major mechanical defects or have features which would deem it illegal to be used on the road. Ultimately, it is the vehicle owner's responsibility to ensure it is kept in a roadworthy condition.

An important aspect of the MOT is that the vehicle's equipment is tested, by and large, to the standard to be expected during its year of manufacture. For example, the brakes and emissions of a 1919 Morris will not be tested to the same criteria as a 2006 Mercedes.

Some items that are tested for wear cannot be allocated specific limits to be examined to (e.g. whether a wiper adequately clears the screen or if the noise from an exhaust is too loud) without the addition of specialised and often expensive equipment. Also, any dismantling of any part of the vehicle during an MOT is strictly against test regulations so wear and tear on some items on certain models of vehicle might be difficult to properly ascertain (e.g. since wheels cannot be removed it might be difficult to determine the thickness of a brake pad). As the MOT is only a basic inspection for general road-worthiness the addition of such equipment would not be cost effective. In these instances the decision to pass or fail comes down to the discretion of the tester as he/she is classed as an expert in their field.

Any vehicle can be MOT tested even if the vehicle is unregistered (kit cars or imported vehicles). Imported vehicles that are MOT tested in Great Britain must meet British standards even if the importation is temporarily. An example would be combined stop lamps and indicators commonly found on American vehicles which are not appropriate for use in Britain.


Appeals against MOT inspections

If someone who has recently had their vehicle MOT tested disagrees with the outcome of the inspection (pass/fail) they are entitled to appeal against it. The appeal must be lodged with VOSA within 28 days of the original test date if the item(s) in question are mechanical in nature or 3 months if it relates to corrosion problems (corrosion of the brake pipes, exhaust and brake discs are not included in this). Mileage, or lack thereof, incurred after the inspection has no relevance to the appeal process (e.g. even if the vehicle has been unused for several months after the MOT test an appeal cannot be lodged outside of the timescales mentioned). If the items are repaired or removed from the vehicle the ability to appeal is then void. Some items, such as tyres and windscreen wipers, may not be appealed against as they are quite simple to replace and therefore it cannot be adequately determined if they were indeed the ones fitted at the time of the inspection. To appeal against an MOT pass is free of charge but to appeal against a failure will incur a fee which would be the normal maximum price of an MOT for that vehicle (this will then be refunded if the inspection finds in favour of the person lodging the appeal). If the appeal finds the vehicle should/ should not have passed/ failed its initial inspection appropriate action is taken against the station involved (this can range from penalty points for minor infringements to their MOT license being rescinded for major ones). VOSA only has the power to discipline the station involved and cannot pursue compensation of any kind for the complainant; that is the responsibility of Trading Standards. An MOT station cannot be held responsible for defects that occur to the vehicle several months after the test was conducted. The appeal process and how to lodge one is outlined on the reverse of the VT20 pass certificate and the VT30 failure notice.


Mileage

It is a common misconception that the MOT inspection provides an irrefutable record of a vehicles mileage. However, this is not true as although the mileage is recorded during the test no part of the inspection requires the test station to determine if this is indeed the actual mileage. It is merely recorded as a point of reference (in the same way the colour of the vehicle is) and any tampering of an odometer would not be determined as part of the MOT inspection.


Fees

In 2007 the maximum fees were set as:

| Class | Vehicle Type | Cost (2007) |
| --- | --- | --- |
| I | Solo Motorcycles | £27.15 |
| II | Solo Motorcycles | £27.15 |
| II | Motorcycle Combinations | £34.65 |
| III | Three wheeled vehicles | £34.65 |
| IV | Cars & light vans | £50.35 |
| IV | Minibuses | £52.60 |
| IVa | Minibuses with additional seatbelts | £58.75 |
| V | Non-PSV minibuses and buses (13-16 passenger seats) | £54.65 |
| V | Non-PSV minibuses and buses (17 or more passenger seats) | £74.10 |
| Va | Non-PSV minibuses and buses with additional seat belts (13-16 passenger seats) | £73.95 |
| Va | Non-PSV minibuses and buses with additional seat belts (17 or more passenger seats) | £114.45 |
| VII | Light goods vehicles | £53.80 |
LINKS and REFERENCE
---
---
UK VEHICLE INSURANCE ONLINE A - Z
Car, van or or bike, we're all looking for great value and service in our UK motor insurance? But who offers the best value and who offers great service in the event of a claim?
If you purchase your insurance via a dedicated link from this site, you could not only save money, but you'll also be helping us provide free information to thousands of students - at no cost to yourself. Please help if you can and thanks for considering us.
The insurance companies below claim to offer competitive. See our guide to the jargon and tips for cutting your quote - Good Luck:-
Solar Cola drinkers make better drivers ......

330ml Earth can - The World in Your Hands