Intelligent Battery Support System
The 'Blueplanet Ecostar' features Bluebird™electric motors and the patent Bluebird™ EV cartridge refueling system which allows for instant battery refueling. This system in developed form is suitable for Formula E pit stop refueling.
We have not yet sourced the wheels or tyres for the outright land speed record attempt. Blue Max, the Blueplanet Eco Electric BE3 will undergo 100-200 mph tests using standard road wheels and tyres.
If your company would like to donate services or goods in return for an association please contact us by email or telephone.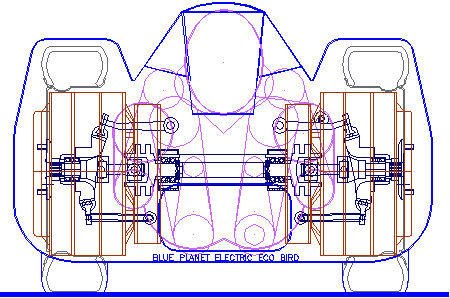 The Blueplanet Ecostar is long and low. It features battery cartridge refueling.
The driver sits at the rear dragster fashion, the battery cartridge is in the front
all the way to the nose cone. Check out the battery cartridge exchange sequence below.
+44 (0) 1323 831727 +44 (0) 7842 607865
Bluebird Marine Systems Ltd

THE BLUE BIRDS OF HAPPINESS
FORMULA E: TEAMS, EVENTS & CARS
Birmingham Super Prix return and the Formula E series

If your land speed record car cannot refuel itself like this, you are at a huge disadvantage. Blueplanet is around 66% the weight of a car that does not have cartridge exchange refueling for the same performance.

Blueplanet has inbuilt battery loaders. It does not need a
complicated service station to refuel itself in under 2 minutes.
A MODIFIED SYSTEM WITH HIGH SPEED LOADERS IS IDEAL FOR FORMUAL E
LEAD-WEDGE SILVER-EAGLE BATTERY-BOX LIGHTNING-ROD WHITE-LIGHTNING BUCKEYE BULLET EMOTION
LOADING-SERVO CARTRIDGE MOTORS INSTRUMENTS JOYSTICK-CAR WIND-TUNNEL