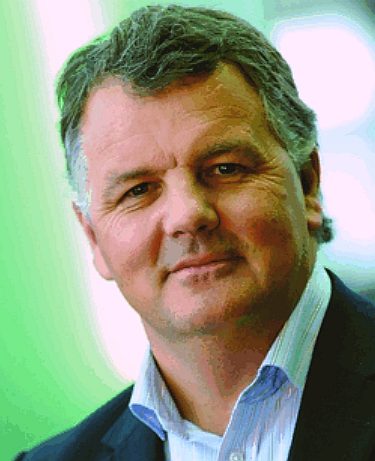 14 NOV 2012

Phil Smith, Chair of the Technology Strategy Board and CEO of Cisco UK and Ireland, scooped the Leader of the Year award at this year's National Business Awards, in partnership with Orange.

Phil was appointed Chair of the Governing Board of the Technology Strategy Board (TSB) in November 2011. He has a 30-year track record in the ICT industry, advising leading global organisations on how to drive transformation, productivity and sustainable growth.

Phil Smith is a recognised champion of technology and innovation. As CEO of Cisco UK and Ireland, the official network infrastructure supporter for London 2012, Phil has championed the British Innovation Gateway (BIG) programme in support of driving UK growth through technology entrepreneurship.

Iain Gray, Chief Executive of Technology Strategy Board, said: "I'm delighted that Phil Smith has received this prestigious award. Phil is a hard-working and enthusiastic Chair of the Technology Strategy Board and this award is recognition of his tireless work as a champion of technology and innovation, which are key drivers of economic growth."
Cabinet Office minister Francis Maude said he wanted public-sector procurement officers to change their working practices in order to give UK ICT firms a better chance of winning government contracts to boost the nation's economic strength.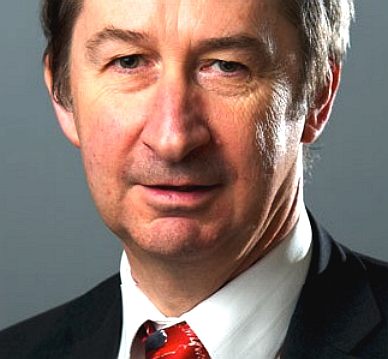 David Bott, director of innovation programmes at the Technology Strategy Board (TSB), details the work that the TSB are undertaking to solve green energy problems and make new technological advances:

In transport, we have evolved to a situation where society is reliant on the internal combustion engine fuelled by either petrol or diesel – they believe it is the right choice mainly because that is what we have! Certainly, the energy density of this combination is good – so good that we have for many years taken the easy accessibility of the fuel and the flexibility of the engine for granted – and why there are about 34 million of them on our roads.

As we work with the Automotive Council to build a roadmap of what the future might hold, the evolution of our current way of doing things will remain in the mix for years to come – but it will probably change out of all recognition. Already the "series" hybrids are coming onto the market – where an internal combustion engine runs either at peak efficiency or not at all, providing power to the batteries which, in turn, power the electric motors. Having driven a few prototypes, it is an odd experience but one that offers an important development pathway. The fact that the engine can be replaced by a fuel cell within the same overall power train, or left out completely for low range duty cycles, offers flexibility in development too! It also allows us to make the most of the existing infrastructure for delivery of petrol and diesel fuels that has taken about a century to build up.

If we move to wholly electric cars, then we will need extra capacity on the grid to transfer all those extra electrons! If we move to use hydrogen as a fuel, we will need a way to distribute and store it locally, so that we can enjoy the convenience we currently get with petrol and diesel! We also need to remember that it takes more than cars to make a transport system. The roads and the way we manage traffic on them are an important factor in how we get as efficiently as possible from A to B. And then there are mass transport systems, where the same sorts of question play out but with larger price tags and possibly wider impacts!

Energy is another area where we are already seeing the need for lots of change. At our current rate of growth in energy consumption we would need to add about 4GWh a year, about the equivalent of two large power stations, and if we do move to more electric personal transport, it is estimated we will need a total capacity of about 450TWh a year by 2030. Coal and Oil fired power stations have a big practical advantage in that we can turn them on and off when we need to. As we move to more renewable power sources, we have much less control. It sounds obvious, but both onshore and offshore wind depends on having wind, and although the costs are coming down, it is currently more expensive than traditional sources of energy. Tidal offers predictability (as long as there is a moon at least) but the peak occurs twice a day and changes time every day. Meanwhile, we steadfastly go to work and come home at the same times and use electricity in predictable ways. Local generation of electricity, or using the batteries in all those electric cars to store electricity that can be easily produced and harvested when it is needed, requires a control system of remarkable sophistication.

The houses we live in and offices we work in are still hugely inefficient in their use of energy. Most were designed and built before energy was an "issue" and are almost certainly run sub-optimally as systems. Although there are many components that allow homeowners to minimise their use of energy, they aren't necessarily designed to integrate with one another and it requires a fair amount of skill and effort to build (or retrofit) a single house to achieve the sorts of energy savings we need over the next few decades.

Perhaps the dark horse of this picture is communications. Our increasing reliance on all forms of communication to interact at the personal, professional and commercial level is beginning to register on the dial – it already contributes about 2% of carbon dioxide emissions and that figure is estimated to grow at over 5% a year as we rely more and more on digital services to underpin our whole commercial base. Yet we also use digital information to control systems for maximum efficiency!

As we have built technology roadmaps in all these areas (and more), we see overlaps and similarities and some of our activities are beginning to reflect that insight. Now, as we explore how a Technology and Innovation Centre might contribute to the solution in many of these areas, by consulting widely across many areas and having to evaluate the responses under a common framework, the interlinking of all these areas becomes more and more compelling.

The truth is that all these systems are intermeshed. Without energy, most of our society would not function. We use it to keep our houses and buildings warm (or cool), we use it to power the transport that is a prerequisite for a modern society, we use it to power the hospitals that keep us healthy and we use it to power the communications systems over which we socialise and (increasingly) do business. What we are now grappling with is how we can build more links between these different aspects of society's challenges, support higher levels of integration and address this "mega-challenge" in bite-sized chunks!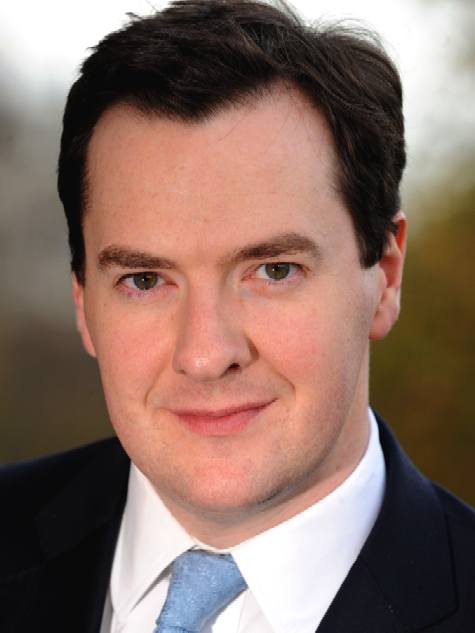 TECHNOLOGY STRATEGY BOARD HUNT FOR "GREENIUS" 2012

The Technology Strategy Board has launched a competition for a share of £3 million awarded to companies that can provide plans for a financially viable, innovative, efficient and sustainable product or technology.

Aimed at boosting the coalition government's green agenda, the project – dubbed the Green Genius or 'Greenius' competition – is open to anyone in the UK. It focuses on environmental sustainability, especially around saving water and energy, and sustainable ways of growing and providing food.

The competition opened on Monday, September 24 and has two phases, with the deadline for entries set for October 29. In the first phase, 25 companies will be awarded contracts for feasibility studies lasting for up to 13 weeks. In the second phase, all entries are judged, and a further six contracts will be awarded for the short-listed companies to develop a prototype or detailed preview of the technology in the form of a demonstrator.

The Government stated it is on the look out for solutions that can be applied at different levels – especially ones that are easily utilised by people at community level to save energy and take control of energy preservation themselves.

Solutions that allow large-scale energy-saving technology to be used on a smaller scale are also on the Government's wish-list.

The aim to help people to help themselves has been a consistent and infamous part of the Coalition's 'Big Society' project; criticised widely by figures inside and outside government.

Deputy Prime Minister Nick Clegg said that Britain is a "world leader" in green innovation, and backed up the statement with figures: "The green sector is worth 8 per cent of UK GDP — the largest proportion of any of the leading industrial G20 nations."

He went on to outline how rapidly the sector is growing: "[the green sector] employs almost 940,000 people – up 2.8% from last year. Sales in the green economy are also growing at a rate of 4.7%."

The Greenius competition is jointly funded by the Department of Energy and Climate Change, the Department for Environment, Food and Rural Affairs and the Department for Business, Innovation and Skills.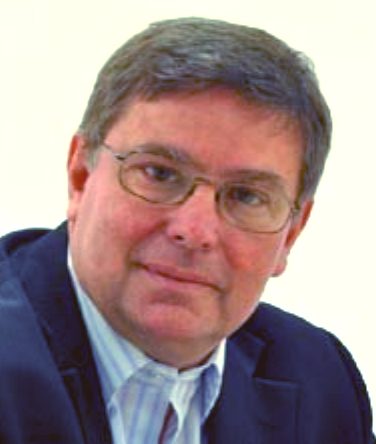 IAIN GRAY - TSB CHIEF EXECUTIVE
As Chief Executive of the Technology Strategy Board, Iain is the operational head of the organisation as it assumes its leading role in driving the UK's technology and innovation strategy.
Prior to joining the Technology Strategy Board, Iain was Managing Director and General Manager of Airbus UK, whose Bristol operation he joined when it was still part of British Aerospace.

Iain Gray completed his early education in Aberdeen, culminating in an Engineering Science honours degree at Aberdeen University. In addition, he gained a Masters of Philosophy at Southampton University in 1989. Since then Iain has received Honorary Doctorates from Bath, Bristol, Aberdeen, Aston and Exeter Universities in 2005, 2006, 2007, 2011 and 2012 respectively. And more recently Iain was made a Fellow of Cardiff University.

Iain is a Chartered Engineer, a Fellow of the Royal Academy of Engineers; a Fellow of the Royal Aeronautical Society and in 2007 was awarded the Royal Aeronautical Society Gold Medal. In 2011 he was elected as a Fellow of the Royal Society of Edinburgh. He is a Board Member of Engineering UK, a Governor of the University of the West of England, a Board Member of SEMTA and a Board Member of Energy Technologies Institute. Ian is quoted as saying:
"Our main activities are in assessing the areas of technology and innovation where the UK should focus, developing value through support to collaborative research and development, liaising and influencing across a range of government departments and engaging successfully with a range of public sector organisations and businesses. Our colleagues work across a dynamic scale: from small high innovation businesses to some of the world's largest corporations.

Working with the Technology Strategy Board, you will help to develop an organisation that will drive a step change in the successful commercial exploitation of UK's innovation talent. You will deliver excellence across your areas of responsibility, providing both the opportunity and environment to allow us to continue to attract and retain the most skilled and creative staff."
LINKS
www.themanufacturer.com/2011/11/22/david bott director technology strategy board
www.innovateuk.org/chair of technology strategy board wins prestigious award
www.v3.co.uk/government appoints cisco uk chief technology strategy board chair
www.themanufacturer.com/the tsb launches 3m competition in search for green genius
www.engineeringuk.com Meet_the_team

Not just a very fast car, also a demonstration of how EVs may refuel instantly using lower cost infrastructure.
The system may be adapted to road cars. Click on the car to see how the system works.
Compare the simplicity to the Better Place system requiring considerably more investment.
An EV using the above system can refuel anywhere during transition, without a service forecourt.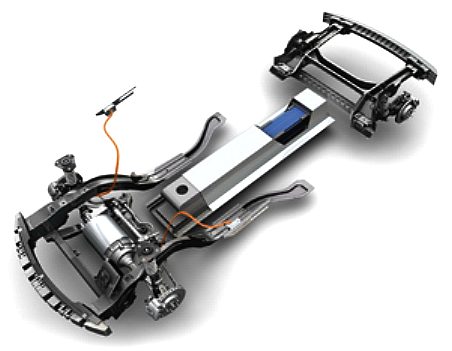 ENERGY GENERATING-DISTRIBUTION UTILITIES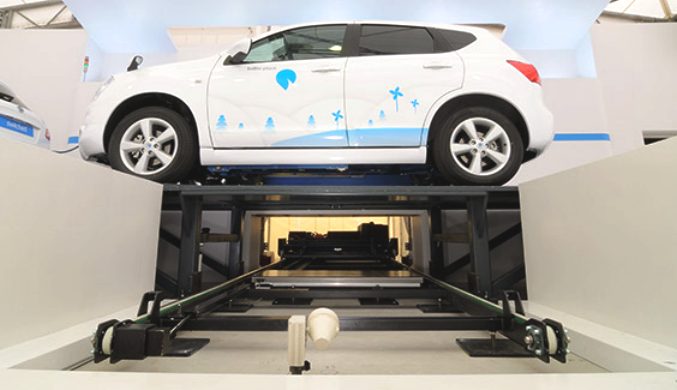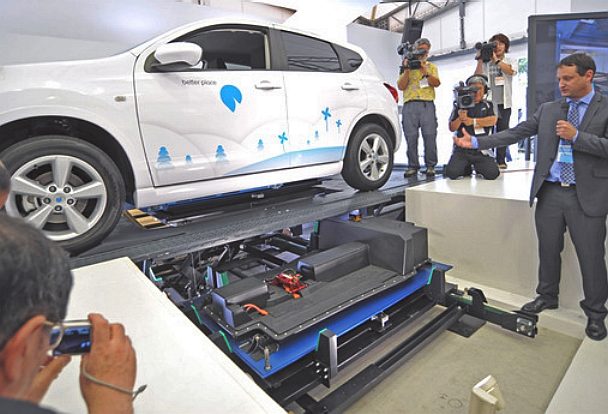 Note the irregular shaped battery cartridge of the Better Place system, which restricts the capacity significantly.
Email:

or phone UK:
+ 44 (0) 1323 831727
+44 (0) 7842 607865
Intelligent Battery Support System
The world's fastest electric circuit racers need a system to recharge batteries instantly during pit stops. The Formula E concept design above incorporates the patent Bluebird™ instant energy transfer system - allowing EV refuelling in around 10 seconds. Get your free developer License from Bluebird Marine Systems Ltd.
---