Nelson Kruschandl named the first car he designed the 'Borzoi' after the swift Russian hunting dogs, this single seat sports car was built to evaluate a 'Joystick' type twin handle control, British patent 2253379. Weighing in at 1,600lbs, the 0-60 time was impressive at around 4 seconds. A top speed of 170mph was limited by the final drive ratio. A Renault electronic three speed automatic gearbox was eventually fitted mated to a more sedate 2.5 litre PRV unit.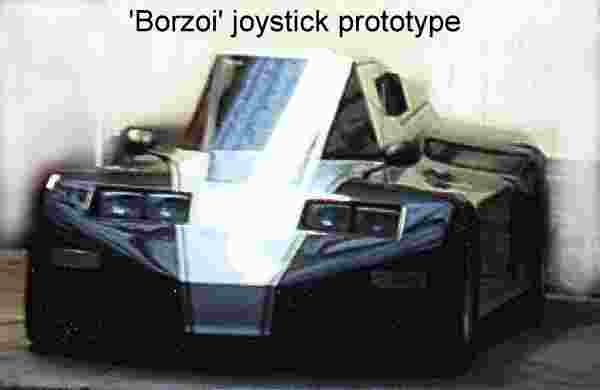 It was used to demonstrate the ease with which one handed driving may be achieved. First appearing at the Bexhill 100 motor festival in 1990. Unlike the GM joystick cars of the sixties and Volvo joystick cars of the eighties, the Borzoi used a mechanical configuration, to comply with DOT safety regulations.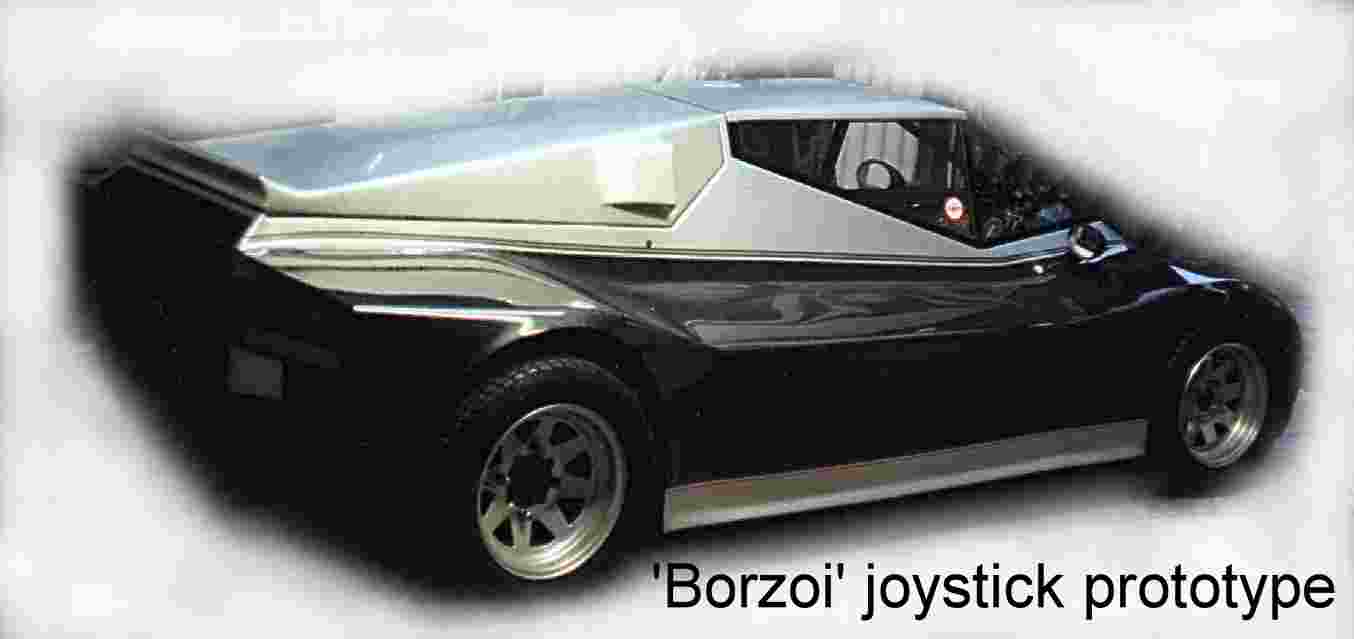 See the Car development build stages and features below:
Borzoi Chassis | Borzoi Bodywork | Borzoi Joystick | Borzoi Styling | Borzoi Engine
CHASSIS | LOADING-SERVO | CARTRIDGE | MOTORS | INSTRUMENTS | WIND-TUNNEL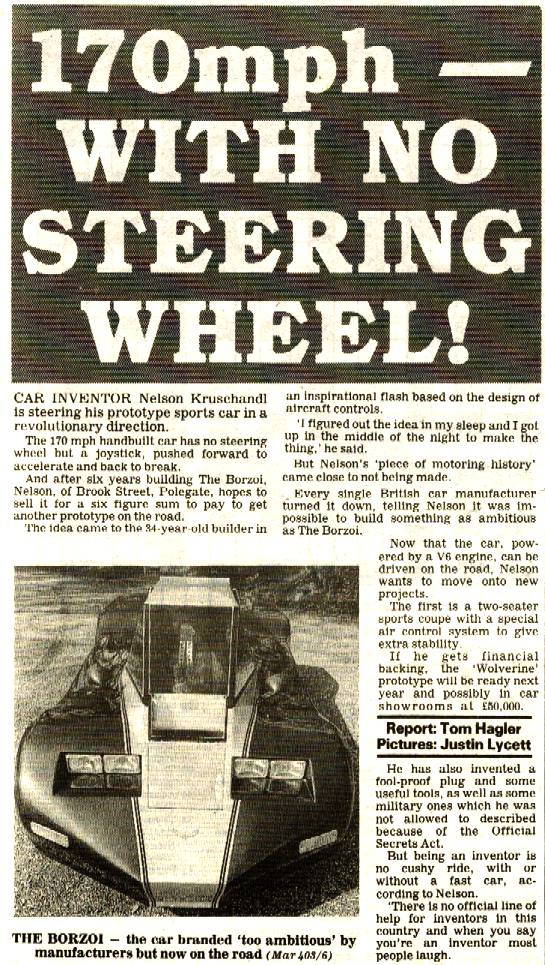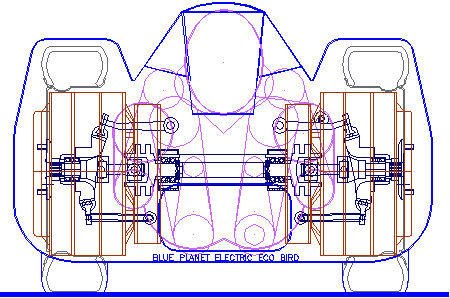 The Blueplanet Ecostar is long and low. It features battery cartridge refueling.
The driver sits at the rear dragster fashion, the battery cartridge is in the front
all the way to the nose cone. Check out the battery cartridge exchange sequence below.

Contact us:

or phone UK:


Intelligent Battery Support System
THE BLUE BIRDS OF HAPPINESS

If your land speed record car cannot refuel itself, you are at a huge disadvantage. Blueplanet is around 66% the weight of a car that does not have cartridge exchange refueling for the same motor performance.

Blueplanet has inbuilt battery loaders. It does not need a
complicated service station to refuel itself in under 2 minutes.
The world's fastest electric circuit racers need a system to recharge batteries instantly during pit stops. The Formula E concept design above incorporates the patent Bluebird™ instant energy transfer system - allowing EV refuelling in around 10 seconds. Get your free developer License from Bluebird Marine Systems Ltd.